While Ontario International Airport serves millions of passengers a year, its passenger volume has declined steadily in recent years. Owned and operated by the Los Angeles World Airports, and thus the City of LA, the airport is a local asset over which the City of Ontario holds no authority. TPR presents the following excerpts from a panel about the airport, its importance, and its future, at the Four Corners Economic Summit, moderated by TPR editor-in-chief David Abel and featuring, among many participants, Denny Schneider (President, ARSAC), Alan Wapner (Councilmember, City of Ontario), Mayor Ron Loveridge (City of Riverside), Michael Armstrong (SCAG), and Gina Marie Lindsey (Executive Director, LAWA).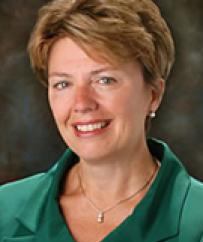 "Ontario Airport's challenges are not problems that can't be solved, and they certainly can't be solved by fighting, and they certainly can't be resolved by having two sides on one issue." -Sam Crowe
David Abel: Given the significant role Ontario Airport plays in the success of the Inland Empire's economy and how frustrated many regional leaders are with LAWA's operation of it, is LAWA legally able, Mayor Loveridge, to localize Ontario airport governance and management operations?
Ron Loveridge: Well, the question is whether or not a non-city of Los Angeles could have membership on LAWA's board. In terms of city charters, you can't do this. LAWA actually is a city (of Los Angeles) commission that is making regional decisions; LAWA is not a regional commission.
David Abel: But if it were possible for Ontario Airport to be governed or managed by someone other than the City of LA's LAWA, as the Mayor of Riverside, would want your sub-regional airport to be controlled by another City, i.e. by the  City of Ontario? Or would you prefer to create a regional entity, or a private entity, to manage operations?
Ron Loveridge: Absolutely. The latter works all over the country, and that's what we've proposed.  
David Abel: Who then governs and/or operates the regional airport? Who are the stakeholders? Would the City of Riverside necessarily need a governance role?  
Ron Loveridge: Possibly. It would be within the airport catchment area, not the City of Ontario.
David Abel: Gina Marie, as LAWA's General Manager, what are your thoughts regarding Local Control of Ontario Airport?
Gina Marie Lindsey: First of all, I understand the sentiment and the concerns expressed today by my fellow panelists; and I think that LAWA is a very convenient target. Moreover, we at LAWA may have done some things that attracted being a target. Our intent is absolutely to see Ontario Airport thrive; I would say that the investment that the City of LA has made in the Ontario airport is actually extraordinary. If it was not something that the City of LA was going to care about and support, it was a pretty silly investment to make because there are two very nice terminals sitting there. There's a lot more land than there was when the City of LA bought the airport from the City of Ontario in the mid 60s.  So there's been a great deal of investment.
The other thing I would say is that local control, in and of itself, is not going to be a panacea.  Now, I'm not going to argue the merits of local control, but month after month, the first four months of this year, we're going down like 4% then 7% in Ontario, on traffic. That's a whole lot more than we were going down last year – January, February, March, April. I don't think the economy is tanking at that same rate; it's pretty much bumping along. We ought to be working together to try to see what we can do to stem the exodus now.
LA has been focusing on airlines and trying to get more airlines to provide more seats and more routes in and out of that airport. We have not been very successful. Alan mentioned a presentation at the last board meeting that was proposing to take a completely different approach. Again, I would say that local control is not a panacea. We've got a lot of work to do, whether it's the city of Ontario that does it or LAWA. It would probably be better if we both did it.
David Abel: Alan, do you want to pick up here?
Alan Wapner: Gina Marie is mentioning the huge investment that the City of Los Angeles has made in Ontario Airport, and the money that they paid the City of Ontario for the airport. For one thing they never bought the airport. There wasn't any money transaction. The second thing is that, from my knowledge, there's never been a penny of the City of Los Angeles' money put in to Ontario Airport. The terminal expansion, as we've talked about, was financed through bonds secured by passenger facility charges being generated by airlines. There was never any money put in to Ontario Airport by the City of LA. All the money that was invested in the terminals came from the airlines doing business there.  
Gina Marie Lindsey: If you're talking about the general funds of the City of Los Angeles, you're absolutely right. No general funds of the City of Los Angeles have ever gone into the Ontario airport. However, Ontario, just like LAX, Palmdale, and Van Nuys, are assets of the City of Los Angeles. Therefore, their earnings are property of the City of Los Angeles.  $128 million of passenger facility charges paid by passengers at LAX came over to Ontario to help build the two terminals in the mid nineties. That is Los Angeles revenue.
Money that is made at the Ontario airport is also Los Angeles revenue because the airport is an asset of the City of Los Angeles. LA could have chosen to reinvest the earnings of Ontario at LAX, Van Nuys, or at Palmdale. That would have been perfectly legal by FAA standards. It's the same principle that made it legal to have the passenger facility charges from LAX come and be contributed to the Ontario construction. LA never chose to do that. Every dollar that was earned at the Ontario airport went back into re-investment at the Ontario airport.
David Abel: Alan, if you wanted to work collaboratively with LAWA, as Gina Marie is offering, to address immediate concerns, what might you both do to stem the hemorrhaging of Ontario's passenger utilization? What would be your top priority?
Alan Wapner: We need to bring down the cost of doing business so the airlines feel comfortable doing business in Ontario Airport. That can be done in many ways that the City of LA and LA World Airports are not thinking up.
We have the opportunity to develop. They've never developed any land, with one exception, around the airport. The development of land on airport property would increase the revenue coming in through leases, which would then decrease the cost of doing business for the airlines who have to make up the deficit of the budget.
We had an opportunity to develop the old Lockheed plant at Ontario Airport. In fact they had a lease that was agreed upon between Los Angeles World Airports and Aeroterm Incorporated. They were going to put an air cargo operation at Ontario. Part of the agreement was that LAX would not allow Fed Ex to extend operations at LAX, thus providing an incentive to Fed Ex to move to the Aeroterm's Ontario Airport Pacific Gateway Cargo Center facility. That would then have increased the amount of rents coming in to Ontario's budget. That wasn't done. Instead, LAX incentivized Fed Ex to come to LA, and in fact, LA had to settle a lawsuit with Aeroterm for violating the terms of a lease.
Here we are, five or six or seven years later, and Lockheed is still vacant. In fact, if you go to Ontario Airport you'll see hundreds of acres of vacant property that has not been maintained. If it's an asset of LA and they maintain all their assets that way, that's unfortunate. We took LA Councilman Dennis Zine on a tour of our airport, and he was horrified. He couldn't believe the condition of the buildings. And supposedly we have 300 employees maintaining this facility, and yet nothing is being maintained.
We need to bring down the cost of doing business for the airlines. That would mean developing the available land that's out there that would increase the revenues to the operating budget and decrease the deficit coming out. That's something we could do immediately, but there's never been any sign of that from LA.
Denny Schneider: One very specific item where local control would be a factor in that cost is that because LAWA operates that airport, it comes under the City of LA's requirements for a living wage. So even though wages may be lower out here, you're still obligated to pay the higher costs.
Gina Marie: Specific to Councilman Wapner's reference to costs, there's no doubt that's an issue. We struggle with the cost at Ontario Airport. To some degree, part of that is driven from having more facilities there than we have traffic for. It costs a lot of money to support two very nice terminals. I think if everybody had to do it over again, we'd build one very nice terminal, and then we'd see if we could build a second one.
Be that as it may, we have been successful at bringing down the costs at Ontario airport over the last couple years by $19 million. And 150 of the employees that used to be at Ontario were absorbed into LAX. Now, are we done? Are we at a cost base where we should be? No. We have more work to do.
Michael Armstrong: Airport costs are not inconsequential. For example, Long Beach airport is the fastest growing airport in the region despite being a very small airport with 41 flights a day. The airlines based in Long Beach airport like it because it's convenient for passengers, and it's very cheap to operate out of Long Beach airport—very low airport costs per passengers. I think one of the lowest in the country.
Also we talked about San Francisco, and I understand that San Francisco was not successful in attracting some of the discount carriers like Southwest. SFO had to get its costs down because they were expensive from building its international terminal. It restructured its finances, got its costs down, and was able to attract discount carriers after that. So airport costs are not inconsequential in terms of airline decisions of where to base themselves.
 
David Abel: Mayor, if you were looking for a "best case" report in June from LAWA, what would be included in such a report?
Ron Loveridge: One, I think a full time director. Second, I think you need a persuasive game plan, strategy and effort. I've not sat through all the LAWA meetings, so I'm not sure what is being discussed. I've not seen any persuasive statements about what can happen to change. Take a look at Ontario. It's not simply just less passengers. You wonder about the viability of the airport if this kind of trend continues.
Gina Marie Lindsey: I just wanted to comment on previous statements about costs at airports. I think they are a consideration for the airlines, and it is an important thing for us to work on at Ontario.  I want to make it clear that San Francisco did that $18 per enplanement. LAX and Ontario are at about the same cost now. They were not always there. LAX was a lot less expensive, but because of all the capital it's more expensive. However, even if you get the costs down, which, let me be clear, needs to happen, it doesn't totally give you the insurance policy. Oakland's cost per enplanement, by comparative basis, is about $5. And Oakland has lost a great deal of its traffic.  It's down about the same percentage as Ontario.
Sam Crowe, former Ontario City Councilmember Offers a Comment from the Audience: One of the questions asked when the City of Ontario in 1967 transferred controlled of it's airport to the City of LA was, "why would the City of Los Angeles possibly want to come out and spend all that time and effort to help us?" We only had two flights a day, one through Las Vegas and one through San Luis Obispo. We on the Ontario City Council met considerably with every airline trying to convince them they should fly into Ontario; they all refused. And so we entered into an agreement with Los Angeles. And Los Angeles, I'm sure they wouldn't admit this, then said to the airlines, if you want to keep your gate positions with us, ….you've got to fly into Ontario. They did, and the airport took off. So that's the history.
Ontario Airport's challenges are not problems that can't be solved, and they certainly can't be solved by fighting, and they certainly can't be resolved by having two sides on one issue. If we have professional people working, we can come up with a professional solution. If we have professional people fighting, we are back in a political situation. So I hope that people will take an attitude of cooperation rather than the difficulties that we seem to be facing now.
Denny Zane (Move LA and Former Mayor of Santa Monica): I'm raising this issue from the vantage point of a larger regional transportation system, and it's hard not to think that the arguments I'm hearing are both right on some level. There are serious market constraints on Ontario Airport, and there are serious constraints of a management nature, it appears. I've also heard it said that one of the most important things that needed to happen at this airport was the improvement ground access. There's been no discussion whatsoever about that question. It does seem to me, then, that there is a short-term, mid-term, and long-term strategy for turnaround here that, if the City of Los Angeles and LA World Airports could collaborate with other regional agencies to help create a smart ground access strategy, could begin to create the goodwill and the momentum for an improved environment.
Just recently, SCAG (Southern California Association of Governments) adopted a regional transportation plan that envisioned the Metrolink system doubling by 2020, and doubling again by 2025. There was also a second motion going forward to direct the SCAG staff to try to identify regional investment resources that might help to expand on this Metrolink system, including connecting this to Ontario Airport. Now I think that this has become more important recently because Metrolink has begun express service from San Bernadino to downtown Los Angeles; this has very strong ridership. It's also important because, as everybody knows, the Measure R investments in Los Angeles County – a campaign I helped to organize – is going to create profound investment opportunities in downtown Los Angeles, potentially over the next decade, especially if 30/10 Initiative is realized.
Why not have a regional collaboration to bring those transit systems directly into that airport? If we could create express service between San Bernadino to Ontario Airport and a rapidly-growing downtown Los Angeles, don't we have a strategy for beginning to turn the long-term vision of this airport around and possibly to create a better near-term environment for air carrier vessels?
Lastly, I just want to encourage the people of the region to work with the airport right now and to define all the opportunities that the airlines are missing.
Eugene Montanez, Mayor of the City of Corona (Question from the Audience): A couple months ago, Mayor Lundberg and a few other of us mayors met with the Mayor and the councilmembers in LA and we were kind of the Riverside contingent, not representing Ontario but being there in support of getting Ontario to capacity of the airport itself. The meeting went very well. For our region, the number one goal we need to have right now is to get the capacity at Ontario Airport up. We need to get capacity moving, and we need to get our businesses there, our residents there, we need to get Orange County people to come over there, we need to do everything we can possibly do, and I think that's really the next step.
Alan Wapner: I sit on the governing board of Metrolink as well as our local transit agency, Omnitrans. It's certainly in their plans to bring access to Ontario Airport, and it's certainly the city's plan to develop a multimodal center at the airport with your high-speed rail, the Gold Line, Metrolink and transit. So that's something we've always looked at. However, any of those plans have to be supported by ridership to make them profitable, to make them break even. And until ridership at the airport shows that it will well-deserve the transit needs, it just doesn't make sense. No one can afford to do that at this time.
Certainly we've also been looking at high-speed rail between Anaheim and Ontario that would make Ontario the airport for Orange County and, at some point, would even bring folks from South Orange County and San Diego into the airport terminal. But again, we have to make sure we have the airlines with flights available to serve those riders.
Denny Zane: I wanted to ask Ms Lindsey, to specifically respond to the question about the opportunities for transfer access – ground access – being developed to Ontario Airport – Metrolink tracks, Gold Line connections to the airport. I, for one, would like to know whether LA World Airports, as a matter of policy, would collaborate with the region to help bring that kind of improved transit access – maybe bus initially, long-term direct access into the airport – is that something that LA World Airports would be prepared to do?
Gina Marie Lindsey: Absolutely. We'll work with anybody, anytime on that. Councilman Wapner is absolutely right that you have to do a lot of analysis and playing to make sure that it is actually going to pay off, but I think having those better connections between other parts of the region and Ontario Airport would be a very good link. And I can guarantee you it'll be a lot easier to try to bring mass transit opportunities into the Ontario Airport than it'll ever be trying to bring it into LAX.