Since 2009 Will Kempton has served as CEO of the Orange County Transportation Authority, which is responsible for planning the county's freeways, roads, rail programs, and bus services. Prior to his tenure at OCTA, Kempton served as director of the California Department of Transportation. TPR presents the following interview with Kempton on his experience and priorities as CEO of OCTA. As economic uncertainty has altered traditional approaches towards operations and investment, Kempton discusses how Orange County has established relationships with other public agencies and the importance of regional partnerships in transportation.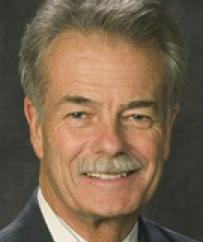 "Transportation, like any infrastructure program, is a long lead-time effort. You need to be able to plan. You need to know what level of funding is going to be available and which programs are going to be out there..." -Will Kempton
Will, when we last interviewed you in 2009, you had just started, having recently left Caltrans, with the Orange County Transportation Authority. Could you highlight your now 3-year tenure at the OCTA and how you've been deploying Orange County's 2006 M2 half-cent sales tax for freeways, roads, and rail projects?
Will Kempton: Well, I think that my tenure has actually been marked most significantly by the fact that since my arrival, we've been fighting an economic recession of pretty significant proportions that has affected the country, the state and certainly Orange County. As a result, one of the first things I had to do when I was hired was to sign layoff notices for a couple of hundred operational employees with our transit service; we were forced to reduce our transit operations by 20%. We had almost 1.9 million vehicle-hours of service that we were providing for the transit-dependent, our customers here in Orange County. We had to cut about 400,000 of those service hours out. That is a significant cut. So, again, I spent a lot of time over these past three years essentially having to manage under the recession with the direction and guidance of our board of directors.
Fortunately, our board took the actions that needed to be taken in terms of reducing service and cutting back on expenses. As the economy begins to recover, even slightly, we're finding ourselves climbing out of the hole. We've achieved a degree of stability, which I think is significant if you compare us to some of the other transportation and transit operations around the state. In spite of all of that, we kept our measure program going. We completed the early action plan that the board had adopted in 2007, and that was just bringing M2 programs or projects forward – we didn't start collecting the sales tax for the second measure until April of last year, 2011. We were able to get started by bringing some of those dollars forward and getting the work underway.
And through all of that time, even today, we have about $5.1 billion worth of project work either underway or under development, so we've moved along fairly rapidly. We think we've contributed through this economic downturn to creating or sustaining about 12,000 jobs since 2009 by virtue of our construction program. We've done a major project in the west part of the county called the "West County Connectors," bringing the 22, 405, and the 605 together with direct HOV lane connections; we've added an eastbound lane addition between State Route 241 and 71 in Riverside; we're adding currently one lane in each direction between the 241 and the 55 west of that; we've got construction underway on State Route 57, adding a new northbound lane north of the 91; we've increased our Metrolink service.
We've done a number of promotions for transit and rail, which have been very successful – notably, the Angels Express, which is attracting a very significant amount of interest to attend Angels games. It gets people familiar with rail service, and about 59% of the people that are taking advantage of these promotional opportunities are new riders, so it's a great way to try to get people comfortable with rail. We've upgraded – and I'm very proud of this effort – 52 grade crossings throughout the county, enhancing their safety and allowing cities, if they so choose – by virtue of those enhanced grade crossings and the enhanced technical applications making them safer – to apply to the Federal Railroad Administration for "Quiet Zone Status," which means the trains don't have to blow their whistles as they come through the communities.
We've done a significantly important job with signal synchronization: we've completed 11 roads since 2010, and we've got 20 more corridors underway and 24 additional corridors programmed to start in the fiscal year. So there's been a lot going on, but all of this has sort of been overshadowed by the fact that we've had to manage our way through a very difficult recession. Now things are looking a little brighter. 
Before we drill down on specific projects, address the value of fast-tracking transportation infrastructure projects and about how successful OCTA is in either streamlining or eliminating regulations that may slow the completion of such projects. Obviously, this is a national issue; thus, your thoughts would be appreciated beyond Orange County.
One of the most significant things that we've done is lead a national effort to get some of these project delivery reforms included in both the House and Senate versions of the reauthorizing legislation that is before the Congress. We started meeting with Caltrans and with some of the other major departments of transportation across the country, and we went to the Congress and started talking not just to our representatives but with some of the key leaders: Chairman Mica, Senator Boxer, and others interested in making things go faster.
We did this without trying to attack environmental protections. We hired a consultant to help us put together a program of improvements that could be included as part of a reform package that would materially improve the timeframe for developing transportation projects – not just in highways, but in transit as well. And we received a pretty positive reception. Now the environmental community didn't come out in outright support of what we were doing, but I don't think that they've opposed many of the things that we've suggested either. We were very clear that our goal was not to remove or reduce environmental protections; it was simply to make things go faster.
Then another not-so-obvious thing we've focused on is our approach to regional partnerships and our partnership with the state of California. We've worked very hard with Caltrans to improve our relationship with the department to move things along more rapidly. Developing a better working relationship is very helpful as you're moving through the project development process because Caltrans and the Federal Highway Administration are essentially the keepers of whatever the statutory and regulatory requirements are in many of these projects. So having a good relationship with those agencies helps us move along.
And then we've also worked with our regional partners. The best example I can give you of that is with the Riverside County Transportation Commission. They're now extending our express lanes on the State Route 91, which runs 10 miles from 55 to the Riverside County line. They're now extending that facility 10 miles into their county, or all the way to I-15, and there's been a very close working relationship there.
With respect to the funding of infrastructure in Orange County, has OCTA entered into any Three-P 'public private partnerships'? Likewise, what are your thoughts on the ongoing battles between state employees and private firms over the contracting out of public infrastructure projects? Will there ever be a lasting resolution? 
In terms of delivering infrastructure projects, public agencies need to have access to every tool in the box. Certainly design-build as an innovative procurement technique and getting private investment in transportation facilities where it makes sense – all of those things are valuable. They are not the panacea; it's not the solution to our huge infrastructure needs, which the California Transportation Commission has identified as about $500 billion in California just recently. We only have about half of that money to do the job, and so I think that it makes sense that we would be employing those techniques, where again, it's practical to do so.
The tension that exists – continuing problems between contracting out and the use of state employees for work on the state facility – we still have some of those problems. In Orange County we are looking at one of the alternatives under consideration in the environmental process for widening the 405 from State Route 73 to the LA County line: a toll facility in the median, very similar to what we've done on the 91 corridor. We would not have necessarily a concessionaire involved in that. It appears our board doesn't want to pursue that approach – a pure P-3, as it were.
If that alternative is selected by the board we'll probably look at what we call a public-public partnership – very similar to how we operate the 91, where we own the franchise from Caltrans, where we operate the facility and the median, where we collect the tolls and have control over the tolling policy. But we are also looking at the possibility of private investment, of equity investment, which would reduce our need to issue debt to complete the facility, reducing our debt load and allowing us to retain a higher rate and cheaper debt cost for whatever debt we do issue. Private investment, however, brings in an equity partner, and that partner would receive a percentage of total revenues based on their equity ownership.
We're very interested in that, but we absolutely need to have the flexibility and capability to do that. We still need to work out, between Caltrans and the employee unions, how we can engage Caltrans in that effort. If we did Alternative 3, or if we pursued a design-build procurement strategy, or the widening of interstate 405, how would we engage Caltrans in that effort? So those discussions are ongoing at this time. 
Could you speak to the urgency of Congress extending the Surface Transportation Bill and reauthorizing the federal gas tax? What harm, if any, comes from again kicking reauthorization down the road?
Transportation, like any infrastructure program, is a long lead-time effort. You need to be able to plan. You need to know what level of funding is going to be available and which programs are going to be out there, and just continuing to move the process down the road is problematic. I mentioned earlier that some of our reform measures are included in both versions of the authorizing legislation, and every time this gets moved down the road, we lose the benefits of whatever those reform measures will provide for us in terms of project delivery.
We actually had Congressman Miller, who represented, prior to this redistricting, portions of Orange County, introduce a bill called the Breaking Down Barriers Act, which had the key provisions of our proposal in them. I don't know if we have to look to a separate piece of legislation to take advantage of those, if the authorizing legislation is getting kicked down the road, but I think that the biggest impact is not knowing – the uncertainty with continuing to move this process down the road. There are also longer-term financial implications associated with repeatedly extending current levels without addressing the status of the trust fund. That's problematic, and I believe that Congress needs to address reauthorization as quickly as possible.
Speaking of uncertainty, could you, from your perspective at OCTA, speak to the prospects of high-speed rail in California: whether it reaches Anaheim, how realistic it is, and what relationship you have with the high-speed rail authority and other state and local agencies on that issue.
The high-speed rail authority has recently adopted a revised business plan, which we think is a significant improvement over previous business plans. It incorporates a concept that we – both Art Leahy from MTA in Los Angeles and I – recommended back in March of 2010, which we called "shared use." That involves using some of the existing commuter rail facilities to provide the initial connections for the high-speed rail, particularly in urbanized areas. They called it, as part of their revised business plan, the "blended approach," and they talk about the urbanized areas both in the northern part of the state, from San Jose to San Francisco, and in the southern part of the state, from Palmdale to Anaheim, as the bookends. There is a much greater amount of emphasis on the bookends as a result of the revised business plan.
When the authority initially adopted the revised plan, or published it, there was a question as to whether or not the LA-to-Anaheim piece was still going to be in there. That raised a fuss, so they clearly took a separate action to ensure that there was the potential for an electrification of existing tracks to provide for that one-seat ride extending from LA's Union Station into Anaheim. Now there is an effort on the part of the High-Speed Rail Authority to enter into memorandums of understanding (MOUs) with many of the local agencies.
Our board maintains some concerns about the high-speed rail program. They would not agree to sign the MOU, not because they disagreed with or oppose high-speed rail, but they didn't want to agree to some of the statements in the MOU about supporting the entire program, buying into the business plan, and committing to support the program at the community level. We tapped a separate resolution, actually, which committed us to work with the High-Speed Rail Authority and our sister agencies around the region to ensure that any expenditures in the county made sense from the standpoint of moving towards a completed system in southern California.
Our board sent a letter in December of this past year commenting on the original draft of this plan, and they recently sent another one commenting on the revised business plan.
One concern, they have questions about whether what the High-Speed Rail Authority is proposing is consistent with Proposition 1A. They would like to see some answers on that front. Probably the most significant systems issue has to do with the connection between Palmdale and Bakersfield, and our board feels that the high-speed rail authority ought to be looking at getting that gap closed to make sure that our higher-speed rail system is in place as they move towards implementation of the full system envisioned as part of Proposition 1A.
SCAG (Southern California Association of Governments) recently released its major transportation plan for the region. What benefits do you expect in Orange County from this regional plan? Will it succeed, if implemented, in improving mobility between Orange County and its neighbors? 
First of all, let me step back and compliment Hasan Ikhrata and the Southern California Association of Governments for putting together a plan that encompasses the region. I think that it really speaks well of the collaborative effort employed in the development of his plan. We were one of the two entities in the entire region that chose a subregional status, and we actually did our own plan. We developed our own community strategy that was submitted to SCAG and they incorporated it into the plan. It's notable that the plan has been accepted by the federal agency, and it hasn't been challenged from a litigation perspective. I think all of those are very positive things.
We had some concerns early on about some of the mitigation measures that were being proposed and the practicality of some of those mitigation measures, but SCAG responded and made adjustments. The other issue that was a concern primarily to our business folks down here – and business in Orange County is a very powerful interest group – was that some of the proposals for future financing of transportation needed to have a thorough economic analysis before moving forward with those kinds of proposals. What is the economic analysis in this down economy? When would be an appropriate time to proceed? Those questions were raised, and I think they were addressed. There is still obviously a lot of work to be done, but, again, I think Hasan Ikhrata and SCAG did a very good job of pulling together a host of different interests and putting together a plan that was probably the best product that could be developed under the circumstances. 
Speaking of the region, The Planning Report and I moderated a panel at a Four Corners meeting with a focus on Ontario Airport, including the question of access from Orange County. What plans, if any, are being explored to improve access between Orange County and the Ontario Airport? Is there something that could make that a viable airport to take some of the burden of the region away from LAX?
A couple of things have impacted that overall effort. First of all, I think that the number of boardings has dropped precipitously at Ontario during this recession, and that has tempered the demand a bit for making sure that there's an alternative facility in place. But our board remains very interested in that, and we have not abandoned efforts to look at how we might provide a rail connection between Orange County and Ontario. The Surface Transportation Assistance Act, the most recent authorizing legislation, had $45 million set aside, with a focus on magnetic levitation, a maglev proposal. We saw it as an opportunity for us to look at a variety of potential rail connections between Orange County and Ontario. In the latest authorizing legislation, I think on the Senate side, that money is moved to Nevada. Orange County has expressed some concerns about that; we'd like to see those dollars remain because we are interested, as the economy comes back and as the demand once again returns for air travel, in having a reliever airport. We'd like to keep those dollars in Southern California if we can.
Lastly, we've been publishing this newsletter for almost 25 years, and bipartisan political support has been the rule with respect to transportation and infrastructure funding. But apparently things have changed. Do you have any thoughts and comments for our readers about how we return to the notion that infrastructure and transportation is a bipartisan issue? 
I do. I think it is a shame that is has evolved as it has. It seems like everything is a bipartisan issue at this point, and while there have been differences in the past in terms of programs and policy, there has generally been bipartisan support. Transportation and infrastructure development creates jobs, and the results are huge for the economy. The best example is to point at the interstate system. If we are trying to develop an assessment of the economic benefit that this country has wrought through the construction of the interstate system, it would not be a difficult task because the impact has been so obvious. And infrastructure development can continue to contribute to improving the economy.
Mobility for people and goods is so vital to this nation that it absolutely makes sense that across the political spectrum we would be supporting the development of an improved infrastructure system. That this now seems to be caught up in partisan issues is very disconcerting. I've been in this business for nearly 40 years and it's troubling to see. To me, it's an easy answer with respect to the benefits of this kind of investment. We need to give serious thought to how we're doing business in terms of our governmental and legislative structures.