Over the last thirty years shipping patterns and capacities changed dramatically as technology evolved alongside the global economy. The Ports of Long Beach and Los Angeles remain the primary trade portal connecting the US to the rest of the world, but how does a port ensure relevancy in a post-Panamax world? MIR presents the following remarks on the future of the Port of Long Beach by Sean Strawbridge (Managing Director of Trade Development and Port Operations) at the LAEDC International Trade Outlook in Long Beach on May 16th.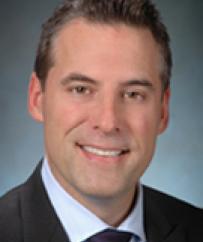 "Our advantage here in Southern California (over the Panama Canal) is the flexibility that shippers have with moving goods through our ports." -Sean Strawbridge
I'm going to talk about the port as it relates to the San Pedro Bay Port Complex. There are actually two ports: the Port of Long Beach, which I represent, and on the other side of the harbor the Port of Los Angeles. Together we represent the largest port complex in the country and the eighth largest in the world. The ports' primary mode of cargo is, of course, containers, but we do have other types of cargos that move through the ports, such as automobiles (we call that roll on roll off), direct bulk, and liquid bulk. 
Some of the goods that we move through the port on the import side include apparel, footwear, toys, and furniture. We also do a fair amount of exports, and our export focus is strong and continues to grow. We export a lot of agriculture products from California, a lot of recyclables, and other key commodities. 
The ports of Long Beach and Los Angeles are also jobs engines. There are over 850,000 jobs here in Southern California tied directly to the ports. Over 3.4 million jobs nationally are tied directly to the ports here in Long Beach and Los Angeles. The jobs aren't just a statistic—they are families, many of whom are here today. Husbands, wives, sons, daughters: these are people,  not just numbers. This is something we at the Port of Long Beach take seriously every day as we strive to create new jobs here in the city of Long Beach. 
When you look at the growth for San Pedro Bay you can see tremendous growth over the last 20 years. It's quite impressive when you look at the mix of imports, exports, and the empty containers going back to Asia. 50 percent of our container volume are imports, 25 percent are exports, and 25 percent are empties. We have a goal as part of the National Export Initiative to increase our export volumes from 25 percent to 35 percent in the next three years. We think that's very obtainable, but we need to have partners like yourselves and your businesses that will continue to invest in manufacturing here in Southern California. 
A lot of our growth has been driven by the consumer demand and consumption here in this country. That consumption resides primarily wherever the majority of the populace is. Two thirds of the population of this country resides in the eastern third of the US. While the Southern California gateway has a significant consumption component here, with the population centers of Southern California, Phoenix, Las Vegas, over half of our business actually flows through the ports to other parts of the country. We call that discretionary cargo because it can go to other ports. That's something that we want to continue to look at and remain competitive on. When you look at Asian imports, over 70 percent come in through the US West Coast ports. That number is actually down; about ten years ago it was around 80 percent. We have lost a bit of the market share. We recognize that, and that's why we have to continue to do some of the things that I'll discuss in just a few minutes. 
It's important to look back and see how ports have evolved. The top ten ports in 1995 versus today are remarkably different. Only four of the top ten global ports in 1995 enjoy the same status today. Of those, only Singapore and Busan retain their same rankings—the rest are lower or are not even on the chart. That tells us that we at the Port of Long Beach have to maintain a healthy paranoia to keep analyzing and developing shipping patterns and make sure we respond to changes accordingly. 
One of the things changing in our business is vessel technology. We know that Korea is number one in ship building, so our friends from Korea know very well that these vessel technologies have evolved very quickly. Companies like Hyundai, Daewoo, and Samsung: these are big ship manufacturing companies. Vessel evolution has moved faster than infrastructure has been able to keep up with it. The first 4,000 TVU post-Panamax vessel was introduced in the 1980s. In 2006 we saw 15,000 TVUs, and in 2013 we'll see 18,000 TVUs. Infrastructure has a difficult time keeping up with that. With this technology comes a greater demand on shipping patterns. Next month the MSC Regulus will be calling at the Hanjin terminal. That's a 13,000 TVU vessel. The largest US aircraft carrier is about 1,000 feet, and a 7,000 TVU vessel is about 1,050 feet. If you lined up six 747s nose to tail they would be as long as this ship is. It's as wide as a ten lane freeway. By 2014 64 percent all vessels in the global fleet will be in excess of 10,000 TVUs. This is not a fad; this is a development that will be here to stay.
When you look at the deployment of these vessels, the largest trade lane is Asia to Europe. The EU is the largest economy in the world. The second largest economy is the United States, and that is reflected by it being the second largest trade route. With the European economic woes of late, these vessels that were designed for that other trade lane are now being introduced into our trade lane much sooner. If they don't go where there is increased demand they have to be laid up, and that is at significant capital cost to their homes.
There's been a lot of talk about the Panama Canal, its expansion, and its potential impact on shipping economies. In my view, this is a move by the Panama Canal Authority to remain relevant in the wake of these larger vessels being deployed. The Canal has been around for 98 years, and the question of competition is only now cropping up. The bigger question is what the impact will be on shipping patterns. Looking at the aviation industry might lead us to some possible conclusions. 
In the late 40s Cleveland was the busiest airport by take offs and landings in the US. That was mainly due to the lack of range that the propeller aircraft had. Then Delta Airlines introduced a radical new concept called the hub and spoke. This changed passenger aviation forever, and is now considered conventional wisdom. Wide body jets are the primary equipment for the transcontinental routes, and smaller jets are the regional workhorses. Will the maritime industry experience similar types of change in its shipping patterns? 
We most certainly can answer the first part of that question: yes it will. But the second part is undoubtedly more elusive. Some of the key influences on vessel deployments are size of the vessels, port capacity, productivity, and fuel costs. We also see shipping supply chain dynamics and regional fulfillment centers supporting online retail sales having an impact on shipping patterns. 
Our advantage here in Southern California is the flexibility that shippers have with moving goods through our ports. We continue to build port facilities to handle these larger ships, and we have many options for cargo owners to choose from. We have services to Asia, to Europe, to South America, and we have plenty of equipment, containers, and trucking capacity. We have two Class 1 railroads that continue to progress heavily in their networks. They've invested in their main line networks over the last five years more than double what the Panama Canal will spend on its new canal infrastructure. They've also modified their services so it's not just a one size fits all. They have a menu of services. You can pay for hotshot services that will get you to Chicago in 70 hours, or you can have the slow train and pay a little less. That's something they recognize the supply chain community wanting: choices. 
None of this guarantees our long-term viability without some key elements. Operating costs must be held in check. We must remain competitive as a gateway and continue to attract investment in our facility. Financial strength of ports must remain positive for ports to attract that capital. I'm happy to announce that our AA rating has been reaffirmed by Fitch. There is no port authority in the country that has a higher bond rating than the Port of Long Beach, and that, I think, is a testament to the great governance that we have that keeps our financial austerity in check. Cargo availability and velocity must be reliable. We will not see an increase in manufacturing here if there are any bottlenecks or disruptions in those supply chains. Our customers want to know with 100 percent certainty that they're going to get their goods. 
We have to invest. For us, it's a time to be bold. Even though we have a questionable economic environment right now, with that credit rating and with our balance sheet our board has embarked on a ten year, $4.5 billion capital improvement program. If you were here yesterday you saw in the paper an announcement of the signing of the new harbor lease. This is a milestone on many fronts, not only with the size of the lease but also with the technology that will be employed there and the increase in skills by our labor partners needed to run that terminal. In addition, the board also authorized on Monday for staff to engage in negotiations with a low bidder for a design build of the Gerald Desmond bridge. If contracted, this will be the largest single contract that the Port of Long Beach has ever engaged in. This board is demonstrating a boldness to invest. The Port of Los Angeles also has an ambitious investment program. They're going to deepen their channel and make investments in some of their terminals as well. 
This is good for the shipping community, this is good for the manufacturing community, this is good for creating jobs, and this is good for growing the tax base here in Southern California. When we talk about all this industry, what does that mean to the community? I live with my family in Long Beach. We want clean air, and so this board has also adopted a green port policy.  Since its adoption in 2005 we've reduced diesel particulate matter in the port complex by 72 percent. That is an absolutely phenomenal success, so much so that port authorities from around the world are coming and asking us how we did that.  We have a goal of taking it to 90 percent, and eventually we believe that zero emissions is attainable. 
We have a vast distribution network here in Southern California—1.7 billion square feet of distribution, manufacturing, and logistics capacity. For comparison, the entire United Kingdom has 1.4 billion square feet, so we have more than the entire United Kingdom right here in Southern California. In terms of the logistics and distribution markets you can see we are second to none. The next closest, Chicago, has a little over half of the capacity that we have here. This is great because it's a perfect balance of your international connectivity and your domestic manufacturing capabilities. 
Even though we have some global economic uncertainties, the ports are doing very well. We're forecasting our growth at 3 percent for this year, but that's coming off of the 2010 24 percent growth. We saw a very quick rebound from our 2009 downturn. That tells us that this region is resilient, and this is valuable to the business community. Our forecasts are very modest. They are tied to the US GDP, and from our standpoint growth in container volume is usually two times GDP. We have no reason to believe that will change anytime soon. It is an opportunity for us that these larger vessels can increase market share. 
We believe that with our investments the San Pedro Bay gateway will remain a long-term viable solution for manufacture and trade. Evolving shipping patterns will require us to continue to invest heavily, not only in our infrastructure, but in bridges, railways, and roads. The larger vessel sizes will likely limit the number of ports that they can go to. Thriving marine terminals will require higher productivity and a great stable skilled workforce like we have here, and there will be a growing gap that exists between ports that can invest and have the ability to attract investment and those that cannot. We face some big challenges, but we also see big opportunities. We think that we have a very good future.