Adel Hagekhalil, Assistant Director of the City of Los Angeles Bureau of Sanitation, provides MIR with a look at how the City's new Low Impact Development (LID) Ordinance is set to act as a leading stormwater management strategy for the region. Homeowners will have to ensure that adding impermeable surfaces to their property, for instance, can be balanced with a means of capturing rainwater and allowing it to infiltrate the ground, reducing the risks of flooding and water pollution. As Hagekhalil explains, the ordinance is a bold step towards making LA one of the country's most progressive cities when it comes to embracing clean water policies.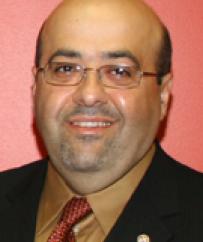 The City of Los Angeles is leading the nation in managing its stormwater in an integrated way focused on green infrastructure and natural solutions. These solutions are a mix of innovative and state of the art practices, projects and legislations.
Over the last three months, I highlighted a number of stromwater projects across the city that are improving water quality while capturing, infiltrating, and reusing rainwater and greening our communities. In this article, I will focus on the low impact development (LID) ordinance—a new City of Los Angeles ordinance that went into effect on May 12, 2012. 
The LID ordinance was developed in partnership and collaboration with the various community and business groups including the environmental organizations, the building industry, and the state regulators. The LID ordinance requires rainwater from a three-quarter inch rainstorm to be captured, infiltrated, and used onsite at most developments and redevelopments where more than 500 square feet of hardscapes is added. Most single family residences can comply in a more simple way by installing adequate BMPs such as rain barrels, permeable pavement, rainwater storage tanks, or infiltration swales to contain the water.
LID is a leading stormwater management strategy that seeks to mitigate the impacts of runoff and stormwater pollution as close to the source as possible. Urban runoff discharged from municipal storm drain systems is one of the principal causes of water quality impacts in most urban areas. It can contain pollutants such as trash and debris, bacteria and viruses, oil and grease, sediments, nutrients, metals, and toxic chemicals that can negatively affect the ocean, rivers, plant and animal life, and public health.
LID comprises a set of site design approaches and Best Management Practices (BMPs) that are designed to address runoff and pollution at the source. These LID practices can effectively remove nutrients, bacteria, and metals while reducing the volume and intensity of stormwater flows.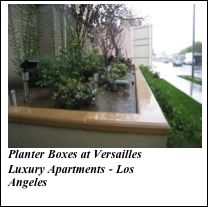 The City of Los Angeles adopted LID standards and practices for future developments and redevelopments to encourage the following:
Beneficial use of rainwater and urban runoff.
Water quality improvement.
Rainwater harvesting.
Reduction of offsite runoff and provide increased groundwater recharge.
Reduction of erosion and hydrologic impacts downstream.
Enhancement of recreational and aesthetic values in our communities.
The LID Ordinance applies to all development and redevelopment in the City of Los Angeles that requires building permits within the City except for the following:
Any development and redevelopment that creates, adds, or replaces less than 500 square feet of impervious area.
Any development or redevelopment not requiring a building permit.
Any building alteration or addition that does not expand the building footprint.
Use of Land Permits that require no addition to or alteration of existing impervious surfaces.
Re-striping of permitted parking lots.
Any development and redevelopment involving emergency construction activities required to immediately protect public health and safety.
Infrastructure projects within the public right-of-way and utilities on private property (gas, water, cable, telephone, electric, etc.).
Exterior movie and television production sets and/or facades on existing developed sites.
Any development or redevelopment for which plans and complete application are accepted by the Department of Building and Safety for plan check and the appropriate fee is paid prior to the effective date of the stormwater LID ordinance.
Any entitlement application for a Development or Redevelopment filed with the Department of City Planning and deemed complete with the exception of California Environmental Quality Act (CEQA) review prior to the effective date of this Stormwater LID ordinance.  
In order to expedite the review process and compliance with the LID Ordinance, a LID Manual was developed in collaboration with the industry and community stakeholders (access to manual and other information on LID ordinance can be obtained at www.lastormwater.org/green-la/low-impact-development/). The manual provides details on appropriate BMPs and solutions for compliance with the ordinance. For example, to assist the residents and developers in small scale residential development / redevelopment projects (4 units or less), Appendix E of the LID Manual contains prescriptive methods detailing BMPs to be incorporated into the design plans. The advantage of the prescriptive methods is they are designed as pre-approved 'boiler plates'.  Use of prescriptive methods for these types of project categories will dramatically reduce plan preparation and review time.
The City of LA will review all plans for new development and redevelopment projects to ensure that the appropriate BMPs are incorporated to address stormwater pollution prevention goals. During the review process, the plans will be reviewed for compliance with the City's General Plans, zoning ordinances, and other applicable local ordinances and codes, including stormwater requirements. The reviewer will also determine if project designs need to be modified to address stormwater pollution prevention objectives.
Steps for LID approval:
Step 1 - Submit design plans:
The project applicant submits the design plans to City of LA Department of Building and Safety  (LADBS).  During the plan review process, LADBS refer projects needing discretionary action to the Deptment of City Planning (DCP) for additional processing. 
Step 2 - Define the project category:
The plan check engineer will review the design plans and determine if the project falls under any of the SUSMP categories or meets any of the characteristics identified under Site Specific Mitigation or LID requirements. If the project falls into any one of the SUSMP categories or characteristics cited under Site Specific Mitigation or LID, the plan check engineer will refer the applicant to City of Los Angeles' Bureau of Sanitation Watershed Protection Division (WPD).
To ensure compliance with all City Codes, it is recommended that the architect, civil engineer, plumbing engineer, and/ or landscape engineer coordinate at the early stage of the project design:
Step 3 - Identify appropriate BMPs:
Identify, evaluate, and incorporate into the plan documents the appropriate BMP(s) for the project.
The LID manual provides methods and tools for compliance and ease of approval. Approval for development projects and building/grading permits will not be granted/issued until appropriate and applicable stormwater BMPs are incorporated into the project design plans. Also, a plumbing permit from LADBS will be required for certain treatment control BMPs such as grease traps, sump pumps, and clarifiers. For all projects other than small-scale residential developments (4 units or less), if an infiltration BMP is chosen for treatment control, a soils report to address the feasibility of infiltration will be required to be submitted with the plan for review and approval. 
Step 4 – Submit LID, SUSMP, and/or Site Specific Mitigation plans to WPD:
The following is a list of the minimum submittal requirements for Small Scale Residential Developments (4 units or less):
Three sets of full plans (plot, elevation, utility, mechanical, plumbing, architectural, and landscape plans). WPD keeps one set of plans.
Plans must include at least the following:
Location, size, and capacity of all BMPs on plans
Landscaping areas
The following is a list of the minimum submittal requirement for all other projects:
Three sets of grading and/or site plans (may need plumbing, architectural, and
landscape plans). WPD keeps one set of plans.
Plans must be wet‐stamped and signed by an engineer or architect.
Plans must include at least the following:
Location of all BMPs on plans, including elevations and drainage patterns.
Detailed drawings of all BMPs, including model, size, and capacity
Stenciling note and/or detail
Trash enclosure location and details
Landscaping areas
Flow calculations identifying flow rate or volume of stormwater runoff that must be treated
Submit the manufacturer's product specifications to verify that the selected BMP model can adequately handle the design flow rate
Covenant & Agreement Form with an Operation & Maintenance Plan
Step 5 - Approval:
Once all LID/SUSMP/Site Specific Mitigation requirements have been met, City staff will stamp the plans approved, sign the applicant's clearance worksheet, and clear the project in the LADBS plan check tracking system, known as the Plan Check and Inspection System (PCIS).
If LID practices are implanted early in the planning process of any development and redevelopment it can not only minimize cost but can enhance the development and make more appealing and sustainable.
My Restaurant Pick:  Blossom Vietnamese Restaurant at 426 S. Main Street.  The food is great and the service is fast and excellent.  Start with their spring rolls (I like the Grilled beef), then have their vermicelli with shrimp and grilled lemon grass steak.  Their Pho (soup) is always great.  Try the full order or ask for a small cup.