In California, the Division of the State Architect develops design standards and reviews projects across the state. Governor Brown appointed Chester 'Chet' Widom, former president of the American Institute of Architects and partner at Widom Wein Cohen O'Leary Terasawa, to the position in December of 2011. Widom spoke to leading architects in the Los Angeles area at an AIA event in March to explain what he intends to accomplish in his new position. Review boards and documentation slow down the design and construction process significantly, and Widom faces the difficult challenge of speeding the process up with limited resources in a complicated bureaucracy.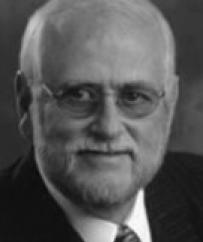 "I spent a large part of my career as designer, and I know what I wanted as a designer. I wanted DSA (Division of the State Architect) to help me design great buildings, to help me solve problems, and to not act as an obstructionist." -Chet Widom
It is valuable to know that our current governor, with Barry Wasserman serving as the State Architect, had been responsible for some very significant public architecture. Governor Brown shared with me his priorities for my tenure as the new state architect: one is figuring out how we simplify and change the entire process; and, two, that the State Architect ensure that we build some great buildings in California. History, he shared, will forget about the Governor and me, but those buildings are going to be here for fifty years. I believe we have a chance under this Governor, at this particular time, with all the pressing issues facing the state, that we might be able to change for the better how we practice architecture in California. 
In this new position I have begun by looking at the entire process, and I realize that I'm bringing some very different baggage. I'm bringing the baggage of the designer because I spent a large part of my career as designer, and I know what I wanted as a designer. I wanted DSA (Division of the State Architect) to help me design great buildings, to help me solve problems, and to not act as an obstructionist. I was an owner of a fairly large firm, and as an owner of a large firm I wanted to make some profits and to take care of my employees. I wanted DSA to understand that they had a major impact on me as an owner of a firm in terms of raising costs, causing me problems, etc. I wanted them to be my partner in helping my firm become successful. 
I also have a background as a general contractor, and I started my practice doing today what would be called 'design build'. But the fact is as a builder, I had a different set of requirements. I wanted DSA to help the architects and not obstruct really good work. When I retired from WWCOT (Widom Wein Cohen O'Leary Terasawa) as an owner, I worked for LACCD (Los Angeles Community College District). I wanted to make sure that the colleges built some great buildings, that we were meeting educational needs, that the buildings were sustainable, and that LACCD had opportunities to really lower construction and operating costs. I didn't have the funds to do what I used to be able to do as the owner of a firm. I needed the help from DSA to make sure that I got a project through quickly, and I wanted them to understand that when they delay projects, they actually are costing citizens' money. 
The last piece of baggage that I brought to this new job is that I spent two years on the oversight committee for LAUSD (Los Angeles Unified School District). Here, I was looking for transparency; the charge was to make sure the bond money was spent appropriately.  
I'm bringing all these experiences to my new position as the state architect. For the first time in my career I'm really learning what bureaucracy is—it is very complex. The other side of the coin is that I'm realizing that that the overwhelming majority of the people there are really good people who really care. Yes, there is a very small minority of people who cause problems for all of us as architects and as owners. But most of the people there really want to do a great job. 
The problem within a bureaucracy is not just dealing with those who are not performing, it is how do you reward really great leadership, workmanship, and dedication in a civil service environment? It's very difficult because everything is set and rigid. I'm working very hard to try and find ways to reward great staff and to strengthen the DSA as a professional design organization. 
There are some specific things that I am instituting in terms of process and change. There's a memo I will be sending out that will push people to understand that our responsibility is to enforce the minimum of the code. No more, no less. It is unacceptable for anybody plan-checking to insert his or her own personal input into how to build or what to build. We're also working hard to develop a standard approach for the State Architect across all four of our regional offices. There's always going to be some differences—we're human beings, and people are going interpret things slightly different. I'm trying to make sure that we level the playing field and folks don't get a different answer between Sacramento and Los Angeles. 
I'm looking also at how we can simplify the paper work process. In lieu of submitting change orders on a constant basis, we will have a process where the district and the architect will submit an affidavit at the end of construction, saying that the cost of construction had increased X amount of dollars. It will be signed by a senior officer at the district as well as the architect, and we reserve the right to go back and to audit at any time. But we're not going to ask for those stacks of paper that get continuously lost or improperly submitted for change orders. We know that DSA is only responsible for structural safety, fire and life safety, and accessibility. We do not want to continue to see all of the change orders when you change the color of something or the cabinetry, etc. We believe that's going to cut down a major amount of our work. 
In my private practice, I'd sit down with my partners, make a decision, and the next day we'd start doing it. What's very frustrating to me is that's not the way it happens in government. It's going to take a little bit of time for these proposals to actually become actions. We are in the process of doing that. We have to educate our internal staff, and we have to educate our partners in this process. It will take time, but we're doing it. 
We are overwhelmed with reporting and paper work. As an example, right now we require a report on welding turned in each day. Soon we'll simply ask the laboratory engineer to sign an affidavit at the end of the welding process, noting that all of the welds have been completed in accordance to regulation. That should eliminate a large amount of paperwork as well. 
We're in the process of developing a template for each one of the field engineers to take to the jobsite and to affirm that each item is taken care of. We're doing it in paper right now, but the intention is to have all of the field engineers have a digital tablet where they can fill in all of the items, submit their field notes, click, and send it back to somebody at DSA who will immediately put it into the file. 
Our office has been audited by the Bureau of State Audits; they came up with a couple conclusions: our field engineers are not out in the field enough; we don't have enough inspection or observation; we're not spending enough time out in the field. One way to respond to these findings is to do this implementation. I have to prove that this will actually save us money and allow them to be in the field much more. That is an important piece, and it ties directly to one of the greatest challenges we face: the certification of our public buildings. 
DSA's only job is to certify that a building is structurally safe and meets fire and life safety requirements as well accessibility standards.There are 16,000 non-certified projects across the state. That is really a tremendous problem. The good news is, of the 16,000, only 106 projects had any kind of potential safety issues involved. There rest of them had primarily paper issues. We have reviewed those, and we have been able to establish that of those 106, approximately 30 be closed up rather easily. We have what amounts to 70 projects that have some potential safety concerns. We don't know whether they really are unsafe. A building may lack a complete sprinkler system, but a fire marshal may have been at the site and the deficiencies may have been corrected. So we'll be able to clear those off. I'm trying to put together a program right now so we can finish that quickly. That's a major issue that was featured prominently in the state audit. 
We're trying to also look at the solar issues. I'm getting a lot of questions on solar panels that districts want to put on roofs. We're working on that as we speak. 
Finally, there's the issue of the accessibility laws. On March 15th the new federal ADA requirements go into effect. As of Friday, you will be facing a really difficult issue. We reviewed the ADA requirements, and we compared them line-by-line against the CDC's. We found that there are many cases where we are asking for more or the feds are asking for more. I believe we'll be able to solve this issue easily.
There are, however, nine issues where ADA and CBC are in direct conflict- if, for example, you follow ADA you will be in violation of California law. Or, if you follow California law you will be in violation of federal law. What I am doing right now is putting together a series of emergency regulations to cover these; but, unfortunately, they will not be in effect until July 1st. We will issue a memorandum as to what our regulations are going to be. We are not allowed to check against ADA, but we will give you a list so that you can protect your clients. You'll be able to make decisions on any projects that are going to be submitted between now and July 1st. We want to protect you, and we're working on getting this memorandum issued. 
We sent a memo to interested stakeholders, ranging from the accessibility community, to the chamber of commerce, to AIA, contractors, proposing three approaches to the accessibility rules. One suggestion is to take Title 24 and change it to meet ADA. The second one is to take the International Building Code, to use that as the basis, and to adapt it to the ADA. The third is to take the ADA—a civil rights document with construction guidelines in it—and to make it as stringent as all the California laws so that anybody wanting to find out what's required in California can look and follow the ADA requirements word-for-word. That frankly, is the direction I'm inclined to support. 
So far, we've received about four hundred responses to our survey. Of that four hundred, about 50-55 percent wanted us to use ADA as the basis, about 18 percent wanted us to use CBC, and the balance wanted us to go to the international building code. At this point I'm pretty certain that we're going to use ADA as the major document. We intend to leave that document probably posted on the DSA's website so that anybody coming in from Texas, or New Jersey, or someplace else can see exactly what the changes are. 
So that's an update on my first months as your State Architect. I will try to be as transparent on this job as I possibly can. I'm trying to open up these lines of communications.
DSA Mission from the DSA Website (http://www.dgs.ca.gov/dsa/Home.aspx):
•The Division of the State Architect provides design review and construction oversight for K–12 schools and community colleges, and other public and private buildings including state-owned essential services buildings and qualified historical buildings and structures, and those owned and leased by the state, California State University, and the University of California. The scope of design review and construction oversight varies depending on the entity that owns the facility.
•DSA certifies project inspectors and testing lab facilities for use on projects over which DSA has jurisdiction. DSA's certification programs also include the Certified Access Specialist program (CASp) and certification of gas shutoff valves.
•The Division of the State Architect provides access compliance services for state-funded construction, and develops and maintains the accessibility standards and codes used in public and private buildings throughout California.
•DSA is committed to helping clients create sustainable educational facilities and supports sustainability efforts through the adoption of the following guidelines and technical resources.