It has only been a few short weeks since the dissolution of the Community Redevelopment Agency in Los Angeles, and the fallout from losing the organization remains unclear. TPR presents an interview with Tim McOsker, a partner at Mayer Brown and one of the three appointees charged by Governor Brown to wind down the affairs of the Los Angeles CRA. McOsker illustrates what the future holds for the redevelopment agency's existing obligations, remaining employees, and how removing a major player from the Los Angeles development arena will play out for the city.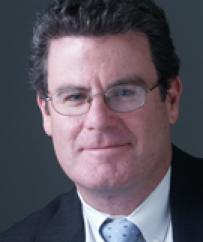 "The legislation said that we will recognize all enforceable obligations, and the existing labor contract is one of many enforceable obligations." - Tim McOsker
You are one of three persons recently appointed by Governor Brown to oversee the dissolution of the CRA-LA. Share with our readers the official charge you have been given. 
Following the legislation and the litigation, which made dissolution certain, every city council that had an agency had the ability to consider whether it wanted to become the successor agency. In the City of Los Angeles, for reasons based on advice from the CLA and the CAO, the City Council decided not to become the successor agency. Because of that, the legislation required the Governor to make appointments for a successor agency body, which would essentially become the "governing body" of the successor agency with the responsibility for both carrying out the enforceable obligations of the agency and winding down its affairs. 
There also will be a seven member body—the oversight body—appointed that will be reviewing the decisions we'll be making for the expenditure of funds. On a regular basis they'll make determinations as to those obligations that we'll be allowed meet. There might be some instances where that oversight body will be making recommendations that are different from ours. Above that oversight body the Department of Finance for the State of California will also be reviewing financial decisions that the governing body or the successor agency make. 
Elaborate on the 'oversight' board's responsibilities for overseeing your governing board's responsibility to wind down all CRA affairs. News reports suggest their duties include paying the CRA-LA's existing bond debt, satisfying existing contracts, selling off agency assets, and preparing a budget and pay schedule. Are there other duties?  
The oversight board is essentially that: it provides oversight, particularly on financial decisions. It also has the ability to direct the three-member body to sell certain properties if they're not being sold expeditiously. The board plays an important role because they will review every financial decision and will determine whether or not our expenditures are proper under the law; it's an oversight and audit function. and the body I'm on is more of a day-to-day governance. 
Does the governing board, of which you are a part, have staff? How will your recommendations be implemented? 
We do have staff. We inherited the CRA staff from the former agency, and a decision we made in our first meeting two weeks ago was to appoint Chris Essel as our Executive Director. By operation of law, one set of enforceable obligations we have is the employment agreement with the recognized bargaining group. The employees of the former CRA/LA will continue to serve as we wind down affairs under the current agreement. One of the constraints we have in the legislation is that effective July 1, 2012 we have a three percent administrative cap on our total revenues. We can only spend three percent of our revenues on administration, so what we are doing now is preparing for that eventual downsizing. 
How does that existing CRA-LA labor contract mesh or conflict with the requirements of the dissolution legislation? What issues are especially challenging?
The legislation said that we will recognize all enforceable obligations, and the existing labor contract is one of many enforceable obligations. It's not in immediate conflict, but the next issue is to look at the four corners of the labor agreement to determine, firstly, whether there's a meet/confer process that we need to go through with the employees as we consider reductions in workloads, and thus reductions in the work force. Secondly, if we are going to reduce the work force, we would look to see what processes are in place under that contract to make sure we follow the letter of the law. 
Are there any provisions of the labor contract that would create challenges for radically downsizing the department immediately? If you're not working on any new projects, you're winding down those that weren't concluded. Are you precluded from laying people off within a month?
Yes, because we're a party to the labor contracts. Just as the employees need to follow their provisions, we will follow the provisions in the contract for downsizing. Those provisions include meet and confer, and they include adequate notice (in our case it's a 120 day period to provide notice of the potential downsizing). The term of this current contract goes through June 30th, 2012. It is coterminous with the reduced administrative budget. 
What percent of employment cost of administration is the current agency spending on its contract with its employees? 
Management is reviewing and researching those issues. What is the administrative cost? Are there personnel costs that are other than administrative? We also have an obligation under the statute to expeditiously conclude the projects. The individual contracts for the projects do require some level of staffing. Now we're looking at what level of staffing is necessary to complete projects and what level of staffing is necessary to provide general administration for the department. 
Part of your jurisdiction, as you have noted, is selling off agency assets, from office furniture to real estate. Let's focus on the latter. Do you have a sense of the nature of the real estate properties that are on your agenda to sell off? 
Right now I don't have a complete sense of the real estate assets. There's some straight real estate, and there are lease assets, air rights, and a number of other different asset categories. The staff is working on that now to provide us with an analysis of the property holdings and other assets to be disposed of over time. 
I want to add that these decisions will be made in close cooperation with the oversight committee. This will be a point of interest to the oversight body. We have a little bit of time to make sure that we understand what the property is before we proceed. 
Are these open session conversations, or are they closed door? How might interested members of the public follow your activities? 
The governing body, or the successor body, is a Brown Act controlled open meeting body. We meet on Thursday mornings at 9:30 at 1200 West 7th street, which is the Garland building. Our discussions under the Brown Act are open and public. There are some circumstances, as provided under the law, where we go into closed session to discuss matters like litigation. We've also inherited all of the litigation from the former agency.  
You have been chief of staff to a mayor of Los Angeles, you have been practicing law, and you have been involved in civic life for the past few decades. Is this an unusual experience for you, or just another task? 
This is a very unusual experience for me, and I think I have been through some very interesting times. I experienced the Rampart crisis and the post-crisis era of the negotiations with the Department of Justice. I experienced the post 9/11 efforts to make the city safe and secure. The circumstances of winding down the CRA, where the legislation created a new entity and have new levels of oversight and review, is really unlike any other experience I've had. 
Here you don't have a well-settled body of law. AB 26 was created during a special session, very recently, with no test of many of its provisions. You have a new body called the successor agency that has certain standards of care. We are responsible for completing projects and for meeting the enforceable obligations of the former agency. We have an oversight body that has never been in existence, and we haven't met those appointees. They have obligations, which are, by their very nature, new. They have an obligation to the bond-holders as well as an obligation to expeditiously see that the property is sold off at the best value. These are all standards and activities that haven't happened in local government, in my experience, so we're all going through it for the first time. 
I assume they offered you officers and directors liability insurance? 
That was one of my first questions actually! It's an agency, and with the appointment you have some immunities. You also have some rights to indemnifications and defense, if I'm acting within the course and scope of my duty.
Who is the agency's legal counsel? 
One of our early actions was to appoint the city attorney as our agency counsel. That was an issue that we considered very carefully because we discussed this in open session, whether or not the city attorney had a conflict of interest or a potential conflict of interest. The city attorney's office will be providing advice to the city as well as providing advice to the successor agency, which is not the municipal corporation, and for the time being we're comfortable with that. Because entering into a contract and obligating new funds is something that we're not entitled to do without the permission of the oversight body, which is not yet formed, this really became an academic question, anyway. 
Obviously the governor and the legislature were interested in shifting the assets and revenues, which may total a billion dollars or more, to the state. How does that interest manifest itself in your discussions, obligations, and charges that you've been given?  
It's either expressly stated or implied in every discussion. As any specific matter that comes before us, our first question to the staff and to ourselves is, "is this an enforceable obligation? Is this an obligation of the former agency that we must meet under the statute?" If it's a 'yes', we intend to proceed, and it will be either on our EOP's list or ROP's list. Then, that question will ultimately go to the oversight body. 
But if the answer is a 'no', then that's an expenditure that we're not going to make. And in as much as it's an expenditure that would have been backed by tax increment funds, those are funds that are going to be returned to the state and to other taxing entities. Your question is really what is behind every action of this body, whether it is to hire counsel or to proceed with a project that has a tax increment pledge. 
Having been chief of staff to a mayor and being familiar with this arena, what does the dissolution of the CRA for the City of LA, and across the state of California, mean to the agenda assumed by the CRA for these many decades? 
It means that we are at a crossroads for economic development efforts, certainly in Los Angeles and I would imagine at the local level across the state. But as all of our obligations, projects, and affairs wind down, I think that local governments and the state government will be looking at ways to foster economic development and eliminate blight where they can. We're going to have to look for tools other than tax increment financing and the tools that CRAs have used for the past sixty years. We have a great challenge ahead of us because the problems won't go away; we have a terrible budget crisis, and all of us are responding the best we can. So we'll have to come up with new tools. 
If it's a necessity that the legislature, governor, and jurisdictions return to the challenge, would you agree that the definition of blight was expanded beyond what it was originally? Perhaps that's what needs to be tightened up if there is a successor to the agencies. Was the definition of blight the issue? 
The definition of blight certainly became the subject of further legislation, litigation, and interpretation by various jurisdictions. I think what would be important for us in a world of finite resources for economic development would be for us to focus with greater precision on what we are looking to correct or improve in our urban environment. We might move away from this concept of 'blight' and look to other ways of creating jobs and reducing poverty. If there is going to be a future for all of this, maybe we'll take ourselves out of trying to define what blight is.