In 1999 the Los Angeles City Council adopted an adaptive reuse ordinance that played a significant part in the revitalization of Downtown. Granting developers the flexibility needed to convert historic buildings into modern residences, the ordinance became a model for preservation and growth actoss the city. Now, the City Council may update the original ordinance to meet 21st century needs. TPR offers the following interview with the City's former adaptive reuse leader, Hamid Behdad, on what in the measure should change and what remain untouched.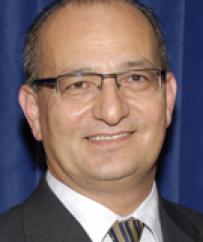 "I want to make sure that the devil is not in the details here, because the development community doesn't want any restriction as a result of these new technical changes." -Hamid Behdad
Hamid, Los Angeles' City Council is now reviewing the city's adaptive reuse ordinance, something you had a very significant hand in orginally crafting. Could you inform our readers on what led to the  ordinance's adoption in  1999 and about the its goals and success since passage? 
Back in 1999 the ordinance passed the City Council and then became effective during the Riordan administration on June 2nd. We started the program with Tom Gilmore in the San Fernando building and immediately the Spring Tower by Izek Shomof joined as the second adaptive reuse. Soon the whole community of downtown joined the redevelopment of these buildings. 
The effort to create the ordinance began in July 1996, so it took about three years to pass the ordinance. Alan Bell in the Department of City Planning has noted that about 14,000 units have been created as a result of the adaptive reuse ordinance, up to now. 
Hamid, describe the civic debate between 1996 and 1999 re LA's adoption of an adaptive reuse ordinance. What were the pros, the cons, the arguments, and the expectations?
Back then there wasn't much of an argument against the ordinance; it was mostly discussion of how to do it. In 1996 a workshop was held with the help of the Central City Association and other folks in the private sector. The city group and the task force for adaptive reuse collaborated without much argument, but it took this city, as always, a while to come up with a document that was the first draft of adaptive reuse. There was obviously discussion about how to preserve the historic integrity of these buildings, and then the task force had various committees working on financing, historic preservation, safety code, and planning. Eventually it came together and the ordinance passed. 
What are the essential elements of the ordinance that actually made a difference in downtown Los Angeles? What stimulated over time the development of these 14,000 housing units. 
As far as the developers and some of us in the land use arena are concerned, I would say the flexibility that the ordinance created made a difference. These building are historic, and there was no way that they could comply with the codes of the late 1990s. There had to be some flexibility regarding land use and safety. And then, of course, flexibility translates to assurance for developers and investors that they can go ahead and obtain a permit in order to start construction. 
The same ordinance exists now, and the same buildings still are there on Broadway or Spring or in the Downtown Historic core. But, as you can obviously tell there are not that many adaptive reuse projects currently under construction, with the exception of one or two. 
Hamid, are willing to speculate on what's been more effective in redeveloping and reenergizing downtown: the city's adaptive reuse ordinance or the Community Redevelopment Agency's planning and projects?
Well, the CRA's programs obviously were much more comprehensive than the adaptive reuse ordinance. Adaptive reuse was, in my opinion, one component—one very important and positive component. First, for all its scope, the adaptive reuse program is limited. Why? Because once we are done with the historic building there is not much for us to do as far as adaptive use is concerned, unless we move to a different generation of buildings. 
Say we focus on buildings constructed in the sixties, seventies, or eighties, as we did in some cases originally, such as at 1100 Wilshire. That was never a historic building; it was built in 1986. So if we were talking about historic buildings, of the existing inventory of historic buildings in downtown LA, much of that inventory is gone, which was believed to be between 200 and 250 buildings at the time. 
That naturally makes the scope and impact of adaptive reuse limited. But when we are talking about the Community Redevelopment Agency, that has impacted a broader spectrum than just one aspect of downtown. I don't know if it is fair to compare the impact between the two in downtown LA. Both of them are important. 
There's an effort in 2003 to extend the ordinance to other neighborhoods in the city. Can you elaborate on that effort, its purpose, and its success? 
After the original adaptive reuse, which was primarily for downtown Los Angeles, elected officials in other districts noticed the successes. They started talking about expanding it to Mid Wilshire, Hollywood, Lincoln Heights, and even South LA. 
Then councilmembers in other districts noticed it as a positive thing, and they passed a version of adaptive reuse for use citywide. This version was not necessarily as flexible as the original two, but still it provides an opportunity for certain buildings to be converted. I am hoping that one of these days that part of the ordinance—meaning the citywide version—will catch up in certain areas. Let's say, for example, Century Boulevard, which has an inventory of commercial and office buildings that, from what I understand, are underutilized. They're not necessarily historic, but they could be one day converted into lofts. 
Describe for us the political dynamics that led to a limiting the flexibility of the 2003 citywide Resuse ordinance. 
Because we were not necessarily sure that the same historic buildings existed in other sites around the city, we had to limit the citywide ordinance to have some sort of a zoning administrator oversee. Therefore, if somebody wants to do an adaptive reuse ordinance project, it would not be as much of a slam-dunk elsewhere as in downtown LA. It has to go through some sort of discretionary review. That is a good thing because, as always, the cliché says, "one size does not fit all in LA." If you consider the social fabric along Century Boulevard,  LAX, and on the Westside, it has nothing to do with what's going on in, perhaps, Chinatown, Downtown, or Hollywood. It is a reasonable safety valve that was put in place, and in my opinion it never hurt us anyway. I don't see anything against that, to be honest. 
Now there is a serious effort by L.A. City Councilman Huizar to tweak the adaptive reuse ordinance one more time. What in the law needs to be tweaked? 
This time the November 22nd 2011 motion by Huizar and seconded by Jan Perry is more of a technicality. It's something that the Planning Department and Building and Safety brought to the attention of elected officials, and rightfully so. 
As you know, the ordinances have matured and different things have evolved. For example, the California Building Code has been changed, and as a result there are discrepancies between the California Building Code and the Los Angeles Building Code. These are technicalities, but the two have to function in harmony.
There are other minor things, such as the issue of "home occupation". As you know, these units are supposed to be live-work, and many of them are not. The live-work in one code says that the number of employees in home occupation should be limited to one, and another code says that the number of employees may be five. Well, that's an example of two different parts of the code conflicting with each other. We need to decide which number is better for LA.
More important are the zoning administrator interpretations. Back when I was in the city government, with the help of the former Chief Zoning Administrator Bob Janovici, we had to come up with interpretations of the adaptive reuse ordinance in order to accommodate certain projects. They are still separate documents, and from the City Council's motion it's obvious that they want to incorporate those interpretations into the main body of the ordinance, which is a very good thing to do. If anything, this is more of an improvement, an update, and an upgrade.
As a developer, I want to make sure that the devil is not in the details here, because the development community doesn't want any restriction as a result of these new technical changes. That's what I will be watching for, and I testified in the PLUM committee the other day, saying I want to be part of the task force developing the new recommendations. I'd like to be a part to make sure that we do not lose anything. 
Elaborate on your vision for the LA's downtown. What in the new version of the ordiance incentivizes better outcomes? What's the payback? 
The new version is more of an upgrade and a retuning, but in general the vision for Downtown, as far as I'm concerned, hasn't changed. We're all still hoping and pushing for a 24-hour downtown. Recent statistics show we're now up to 50 thousand residents in Downtown LA. That is quite an accomplishment compared to 1996. I'm sure you remember what it was like back then. We're moving slowly, but surely, forward with the revitalization of downtown. 
Of course, new developments such as LA Live, Grand Wilshire, Grand Avenue, and the Eli Broad Museum are a tremendous help, but in my opinion the backbone of the downtown transformation, at least the residential element, remains adaptive reuse. Why? Because not every eligible or historic or old building in Downtown LA has been converted. I don't believe with current economic trends and globalization, that the need for commercial office buildings in downtown will increase any time soon. Therefore, it's obvious that many of these buildings should be converted to adaptive reuse. What does that mean? It means that there will be more residential units in Downtown, and that means more residents. Considering that the cost of redevelopment is still much less than that of building new high-rise residential condo or rental units, it is common sense that those be converted before a brand new tower is built. 
There are other elements in Downtown that you undoubtedly observed recently, such as the emergence of a tremendous amount of retail, restaurants, and service-oriented industries. This is definitely part of that hope for the re-urbanization of Downtown LA, and projects such as Grand Wilshire, 7th and Fig, LA Live hopefully will get us there. The City Center Business Improvement District back then estimated that if we reach the critical mass of 75 to 80 thousand residents in Downtown LA then we'd pretty much be a self-sustained urban core. I think that still remains to be the case, although we're at the level of 50 thousand, and that 30 thousand difference is very critical. I think we're going to get there. 
We are conducting this interview during the first month after the close of the CRA. What impact will that closure have on the vision you just articulated for a vibrant, sustainable downtown?
In the immediate post-CRA era, I cannot see any positive impact because the CRA was a player in Downtown Los Angeles. From what I have read and listened to, it's the governor's vision to take the money—the tax increment formerly directed towards the CRA—back to Sacramento and to allocate it to housing and education. Well, that's all good and fine when it happens, but, immediately speaking, the CRA was spending a lot of money in Downtown. 
If we are waiting for an immediate positive impact as a result of the CRA closing, I don't think we are going to see that. The future of what's going to happen to that $5 billion tax increment, how our public education will improve, and what the impact of this will be on Downtown LA: that's very hard to assess. 
<