VerdeXchange 2012 had a special focus on clean tech, treating the sector as a soon-to-be major contributor to the global economy. Moderated by Cecilia Estolano, (Co-Founder, ELP Advisors), the panel 'Scaling Up Clean Tech Enterprises: Creating Regional Ecosystems that Support Green Growth' featured Celine Bak (Co-Founder, Canadian Clean Tech Coalition; Founding Partner of Analytica Advisors) and Robert Hertzberg (Founder and Director, G24 Innovations; Former Speaker, CA Assembly). MIR is pleased to provide excerpts of this conversation about how clean tech investments are developing in Canada and California.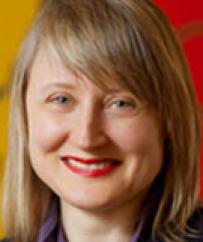 "The [clean tech] opportunity is about $1 trillion globally today, and it is moving towards $3 trillion by 2020." -Celine Bak, Canadaian Clean Tech Coalition; Analytica Advisors
Cecilia Estolano (ELP Advisors): Assume you have a collection of enterprises, how do you scale up as a region to really create that regional dynamic of a true clean tech hub?  I'm Cecilia Estolano, and I am with the ELP Advisors. We help business associations, regional agencies, state and local governments, and some industry associations to try and come up with integrated solutions to stable economic development, transportation, housing, and land use issues. We'll start this conversation from a Canadian perspective with Celine Bak.
Celine Bak (Canadaian Clean Tech Coalition; Analytica Advisors): I'm going to invite us to consider clean technology in a broader rather than narrower definition: Upstream, Downstream, and Water. Upstream is all about energy production, biofuels, and power generation. Downstream is all about using energy—smart grid, remediation, transportation, recycling, energy efficiency, and industrial processes. And Water is a very large category. 
We've been talking about the opportunity for clean technology, and I think it's important to ground that in the market. We have taken the trouble to distill the reports of about one hundred subsectors into the three buckets that we mentioned a moment ago. The opportunity is about $1 trillion globally today, and it is moving towards $3 trillion by 2020. That's a compound annual growth rate of approximately 11 percent, and it'll make it the third largest industry after automotive and manufacturing. 
What's the opportunity for a 1.3 trillion dollar economy, which happens to be the same size as the Canadian economy, as well as the California Economy, as I understand it? Today in Canada there are 44,000 people employed in clean technology companies. This is not the broader environmental sector. These are companies that have IP, and because of that proprietary technology can compete globally. We forecast that figure to reach, assuming we have two percent of the global market (which we think is perfectly reasonable), 125,000 people. 
People are asking about the parallels with other industries. This industry in Canada is fifteen years old. It is almost in sync with the development of the aerospace industry, which is forty years old and was approximately the same size as our industry is now at the twenty-year mark. We're at $9 billion today, hopefully moving to about $60 billion by 2020, and the average jobs multiplier in Canada for the industry as a whole is about a ten. Exports are half of our revenues today, and we expect they will grow significantly more than that. The aerospace defense industry in Canada is sixty to seventy percent exports. 
The R and D investment is something that I will speak to specifically. This is very recent information on Canada's R and D spending by businesses: the oil and gas industry is $760 million, the aerospace and defense industry is $1.25 billion, and the very young clean tech industry is investing almost $1 billion in R and D. This is a surprise to our elected officials. One thing to bear in mind is that all of this information is hand collected one company at a time because there are no NAIC codes that would enable us to do this easily. For your industry it is important to pay attention to how you're actually going to keep track of everything.
One very important part of the ecosystem is the multinationals, who will be the tech adopters for your new industry. We just completed some primary and secondary research on six different sectors: forestry, utilities, chemicals, oil and gas, agriculture, and specialty chemicals. We looked at the R and D levels of those industries and classified them as low, medium, and high. Then we looked at the revenue growth of corporations within those industries and tried to characterize their approach to technology adoption. We came up with a model, which we are going to start to use with the department of foreign affairs and with our work at the Canadian clean technologies coalition to try and figure out who are the best tech adopters to go after. Ideally you want high growth companies, and it's possible with their financial reports to look at whether they are competing well against their peers. You also need to understand if they are a company that is from an industry that spends 6 to 8 percent on average on R and D or from a company that spends .7 percent on R and D. Interestingly enough the mining industry and the forestry industry in Canada spend less than a percentage a year on R and D. What does that mean? It means they are not used to adopting technology, but the high growth companies are the leaders in industry associations, which they use de-risk the adoption of technology. 
The clean technology report is a place where we bring together all of the parties. When the SMEs take the time to give us the financial information, that enables us to say $985 million is invested in R and D—more than the oil and gas industry. We know the exports. We know all of the information that enables an elected official to say, "OK, I can stake some of my political capital on this industry." Without that it's pretty hard to go anywhere. 
We have another vehicle, which is the Canadian Clean Technology Coalition, and that's where our government asks for an opinion about something. Whether it's innovation or the budget or something like that, the coalition is a ready place and it brings together financiers, multinational tech adopters, and SMEs. 
This is the world debut of the impact procurement portal, which we are going to build as a place for multinationals to easily find ready technologies. These can be both public and private entities because we feel at the moment there is a lack of trust, certainly in Canada. Canadian large corporations are not ready technology adopters, and in a regional strategy you have to have those relationships. 
Cecilia Estolano: That was wonderful framing of the potential of this market. We've taken it from the global perspective and a national context of Canada, which is very comparable in size to the California economy.
Robert Hertzberg (G24 Innovations; Former Speaker, California Assembly): I wear a hat as the chair of the LAEDC, but my point of view is also informed by my own entrepreneurial experience and by my struggle with public policy on the state, national, and international level to figure out how we align interests between these policies and actually make stuff happen. I'm often frustrated by the noise between the great pronouncements and actually getting it done. I remember in our solar company, when I first started out, the city comes along and says, "we're going to do all this stuff for you," but what actually happens is there's a stack of documents that I would have to commit perjury thirty times to actually sign to get the five dollars from the system. There's just a real disconnect.
The County of Los Angeles is 88 cities, and we've done two things in this context. One is we really prioritized clean tech. I just led a delegation to Korea and China focused on clean tech, and if I don't run for office I'm going to do that next month in Japan. In addition we've started working with the other counties because often there is this competition between counties and regions. We did that with the Southern California Leadership Council, which is led by two former governors of California and has really been important at looking the larger picture. Next, we just signed a deal with the financing mechanism, some of you might know about this. I can't remember what it is called today: I'm an old lawyer and I remember they used to call them E1 Treaty Traders. Basically, if you want to get a green card you have to put up a bunch of money to create certain jobs, and these folks aren't looking for the venture capital level rates of return. They just want their money back, and they want to be able to get the designation to create new jobs. LAEDC has just signed a deal to be a regional center on this, and the rest of the city should do the same thing. This is an incredibly cool source of capital where there isn't this immense amount of pressure on rates of return: they're concerned about getting their green card and creating certain levels of jobs. 
If you look at any idea in terms of a scale where the risks are, there's: (one) the management risk; (two) what is your technology risk; (three) what is your market risk; and (four) your working capital risk so that you can actually get to market. That's the diagnostic. Certainly I think with the technology risk the scale up is important, but the ideas and the energy and the people willing to work 20 hours a day is not our problem. It really is capital. 
In Silicone Valley funds are really a big deal, but the truth of the matter is that they just rip your heart out. They make you manage against a business plan, and they don't really allow an entrepreneur to entrepreneur. This guy Dyson, who did the vacuum cleaners, said, "I made 5,271 vacuum cleaners before I finally got to my vacuum cleaner." And each time he did it, it got better and better and better. That's what we do in the entrepreneurial spirit. So this whole effort to capture that, to me, is both source of dollars and flexibility in the funding mechanisms to be able then to actually produce energy out of this incredible amount of stuff. 
I wouldn't start big. I know we're doing nine projects and the big cos are doing big projects and like to talk about it. I think there's so much opportunity in the little stuff. In energy efficiency it's financeable. Why? Because it's safe power. It has a big impact on GHGs, on job creation, and it's incubate-able. I think we don't need to look at all the big stuff. It's energy efficiency, it's clean build, and it's stuff we can train people to do with existing skills. 
Two, think again of avoiding just a grant program or a money program. One of the things that the clean tech incubator has here in Los Angeles is a company, 350 Green. They're building charging stations for electric cars. Here's the problem with electric cars: it costs all this dough to put in the charging stations, and you've only got three cars that will use the station a month, and they want to charge for free. Where do you get the money to put these things up? You got to think about revenue streams. What these guys have done is they've put batteries in each of their charging stations. The batteries are not batteries that are used for the charging: they're batteries that basically act as offsite peaker plants for the city. These batteries amount collectively to a significant amount of power, so when it's noon on a hot day and everyone has their air conditioning on, they help. So they fill up their batteries at night when the cost is cheap, they get a standby charge, and they get to sell their power at a really high rate. That then provides the capital for the infrastructure to pay for all these machines. I only share this as an example of something that is happening in LA that isn't just looking at this in the near term but is really thinking about it in the financial context.
Cecilia Estolano: What are some of the key trends we see happening in the field that are going to affect LA's attempts to emerge as a clean tech hub? Is that the goal, should LA be looking at renewables or are there other sub sectors within clean tech that you think that LA has a better shot at? I'm thinking about your challenge to say don't try to build huge, start small. 
Robert Hertzberg: I think the areas of energy efficiency are phenomenally valuable in all different contexts. Let me give you an example from my own world. I have a solar company, but my solar company is really an energy efficiency company. I just got a contract with the MGM Grand to install solar-electric bronze inside the rooms because my stuff works in low light. What happens is the blinds come down to stop the energy transfer from the windows and save three and a half million dollars in energy at the MGM Grand. It's really an energy efficiency play, and the cash is much more determinable and the start-ups are much easier. 
In terms of the culture of Los Angeles, we're a place of gazelles not of General Motors. We should focus on the gazelle market where there is a lot of potential. My previous solar company was basically a roofing company. I took a bunch of hot moppers and turned them into solar guys. That's what we did and there is a lot of opportunity to do that. I think it's not the big stuff where we're going to get hosed internationally: turbines like they're doing in Scandinavian countries, or solar panels (although those markets are big and there is a big place for those). In terms of things that are unique to Los Angeles, it really is this sort of incubator activity that's going to form this flash of interest in it.