The Port of Los Angeles is the busiest container port in the United States, and the idea of granting a community access to such a space remains fresh. The following comes from a ULI panel entitled Waterfront Development in the Port of Los Angeles: Strategies for Implementing a Successful Public-Private Partnership. TPR presents remarks by David Mathewson, Port of Los Angeles, and Alison Marik Zeno, Studio Principal, ZENO Design Group, Inc.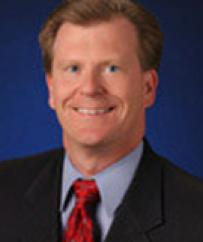 "We clearly recognize that without a consistent programming of events along the waterfront, commercial development opportunities will be that much more challenging." -David Mathewson, Port of Los Angeles
David Mathewson (Director of Planning and Economic Development, Port of Los Angeles): I'd like to talk about what we do here at the Port of Los Angeles. Unlike San Francisco and San Diego, we're newbies to the world of waterfront commercial development—we've only really been engaged in this over the last ten years. Our focus has historically been commercial development handling cargo. We are moving ahead, chugging ahead with cargo handling, and we remain quite successful in that. As a result of that success, however, ten years ago the community started to raise concerns over the impacts emerging from cargo handling. They were mostly focused on environmental issues, like water quality, but there was a clear concern for greater public access to the waterfront. Therefore, over the last ten years, we've started to look at what we could do to respond. 
Our port operations are right next to the San Pedro community, the downtown as well as the residential areas. Rather than having to deal with vacant property, we actually have had to relocate cargo-handling facilities to the waterfront to make opportunity sites to activate the waterfront. Our planning process has been a long one, about eight years plus trying to identify a strategy at the San Pedro waterfront. We've had ULI come down not once but twice over these last few years to help us move toward commercial development opportunities and to provide input. 
Finally, in 2009, we had the San Pedro waterfront project approved. It's about 400 acres along eight miles of waterfront, and we hope it achieves a balance of recreational open space and commercial development. We see this public private partnership as a three-legged stool. First, we've been focused on understanding that we need to build a place on the waterfront. We heard loud and clear that the port needed to make investments in public infrastructure. So we've done that quite extensively; we've invested in new marinas, new open space, and public gathering spaces along the waterfront.
The second leg of this stool is then once we've invested in the infrastructure we also need to activate the waterfront and to bring folks to the waterfront. Really, it a two-pronged approach. One prong is to deal with the brick-and-mortar aspects of activating the waterfront projects. The first one is City Dock Number 1. The concept is a marine research facility on the waterfront that would draw academic interests, that could draw government agencies like NOAA, and that could build a critical mass of research activity to activate the waterfront for the daytime population. The brick-and-mortar-type project is to develop a cruise terminal in the outer harbor. We're the largest cruise terminal on the West Coast, and while our numbers are down right now because of the Mexican market, we do see the need to capture those cruise passengers and bring them down to the waterfront. 
The second prong of activation efforts we've engaged with is the programming of events. Our desire is to bring in events like the Red Bull Flugtag to the San Pedro waterfront. We clearly recognize that without a consistent programming of events along the waterfront, commercial development opportunities will be that much more challenging. We're partnering with our local chamber and the downtown BID to help us with marketing efforts.
Finally, the third leg of the stool is making sure the alignments are correct with the developers. We've identified three sites we would offer up for commercial development. One is the Cabrillo Marina Ports O'Call redevelopment of a 30-acre site. This was a recently completed 140 million dollar project where we redeveloped some seriously dilapidated parcels. As part of this redevelopment project, there is an 80,000 square foot commercial development that we hope to put on the market in the near future. 
In terms of the public improvements made, we started and implemented the first phase of the Waterfront Promenade at the existing cruise terminal. We've developed open space opportunities in the outer harbor, and we erected a fountain. It was a 14 million dollar investment designed by the firm that created the fountains at the Bellagio. We've programed events around this site, and it has really become a focal point for the community, starting to become activated seven days a week. 
We're moving ahead with a significant 80 million dollar project called the Downtown Harbor Project. As we went through the planning process we recognized that we needed to strengthen the connection between downtown and the waterfront. The result was to create new harbor basins, which would bring the water's edge closer to downtown and strengthen that connection. These new basins would become public gathering areas. The project also includes a history museum, but we wanted to embrace and retain the flavor of the working port; we didn't want it to feel like a Disney Land port. Therefore, we aimed to preserve some of the cargo activity that makes this realistic. We wanted the visitors to recognize this is still a working port, and we wanted to provide the opportunity for witnessing what a one thousand foot long container ship looks like up close. 
I mentioned before City Dock #1, the marine research facility that we're working with SCMI, it's a consortium of about eight universities. The desire is to redevelop the site; the tank farms would be removed, which is one of our efforts to de-industrialize the area and removing fully functional cargo operations to accommodate these types of uses. Planning for this project continues. We had some successes early on we had some funding opportunities; and we think that its location along the waterfront and its closer proximity to the residential units that have been developed in downtown San Pedro, really helps to create this 24/7 work-live environment along the waterfront in Downtown San Pedro. 
I talked about some activities that we've undertaken to activate the waterfront over the last five years we've started to become much more aggressive in activating the water front. We've got a cars and stripes 4th of July event that's been successful. We've got a Lobster Fest that draws 40,000 over the weekend, and then this year we started a summer concert series at Fanfare Fountain. It was hugely successful. We were drawing upwards of two thousand people. We just completed an economic assessment, and these concerts generated about $100,000 in additional sales in downtown San Pedro. That's something we've heard loud and clear during the planning process: the port's activity and waterfront development have to help businesses as well. 
Finally, there is Port O'Call Village. This is our diamond in the rough, and we really have great hopes for it in the future. It's a 30-acre parcel retail development that was developed in the mid-sixties with a New England architectural style. Initially, it was huge success, but years of a lack of reinvestment and reinvention make Port O'Call Village a significantly underperforming asset. In the current condition a lot of maintenance is required. Originally, it was over 200,000 square feet; we're down to 150,000 square feet. We've had to demo buildings, and it is unattractively linked to parking lots. To redevelop Port O'Call, we have obtained permits for up to 300,000 square feet of commercial development. The port would proceed with the extension of the waterfront promenade as a public infrastructure investment. We have to relocate a marina fueling facility that's on site. Clearly, we're looking at structured parking to support this. Our hope is to develop a relationship with the developer to make this a successful addition to the waterfront. 
Finally, the last commercial development sites we have are Warehouses 9 and 10—about 130,000 square feet of warehouse space. We put this out for a competitive solicitation, and we've reviewed the responses and selected a developer. We think this is another great opportunity to provide a destination along the waterfront. 
Alison Zeno (Studio Principal, ZENO Design Group, Inc.): We were asked a little less than two years ago to come up with a concept for warehouses 9 and 10. The idea we hit on was a permanent craft market place. So what does that actually mean? We are looking for a place that is tourist serving. It will be a little bit like Pike's Place Market, and it will host over 500 vendor stalls. We'll be hosting monthly events, doing daily demonstrations, and really supporting the artist base with concessions, etc. 
The team developing warehouses 9 and 10 is led by Wayne Blank, who is also the owner and operator of Bergamot Station and the owner of the Shoshana Wing Gallery. What's important here is that he is engaged in a public private partnership with the City of Santa Monica. Thus, he's very familiar with that process—the good and the bad. We feel pretty strongly that the good is the winner in that case. He has an understanding that art and commerce can live side by side very successfully. We did not want to repeat the same concept as Bergamot Station, with mainly high-end contemporary art galleries and creative office spaces. We wanted instead to do something much more accessible to the everyday person, something that would generate large number of visitors. 
When we did the original site tour one of the concepts presented to us was that they were looking for uses that would turn the lights on, something that could done in a relatively quick manner so that we could facilitate a lot of goals Dave was talking about. What comes first? The development or the visitors? We're treading very lightly on the buildings and we're moving as rapidly as practical to get the visitors down there to help the developers have the faith that the visitors will be there as the marinas are being built. 
Why here, right now? First, it's a great location; the buildings are really charming as is. The movement in San Pedro and local area court to develop local attraction is well underway. There are so many hidden gems in this town, it's unbelievable. Somebody else mentioned this making movement that is pervasive right now. The current culture and the respect and the desire for the hand-made are really driving this as well. And we feel one of the benefits is really the public-private partnership. We are next-door neighbors with the 22nd street park, right across the street from the marina. The configuration of the two warehouses and raised loading docks create a natural courtyard. 
When they came to us and asked us to build, we said the greenest thing you can do is virtually nothing. These are gorgeous buildings. They were built in the forties, and the Navy did a great job. We want to do a clean-up effort and beautification effort, but we don't want to mess with a good thing. It's a 9.1-acre site; it has parking to accommodate the buildings. 
I think there are four distinct pieces that have gotten us here. It's a whole new ballgame for the Port of Los Angeles to be visitor-serving. They have approached the challenge with an open mind, not clinging to preconceived notions of what has to happen. They have come to us with a lot of good ideas, and we want to listen. We have a consultant team working with the port that deserves a lot of credit because of the way we've interfaced with them. This liaison has allowed the process to move at lightning speed. We're hoping to have the lease finalized by the middle of November and the request for the statement of interest came out last year, so we're in a one-year turn-around. 
I would also like to credit the port with the fact that they did work on the front-end for us and allowed us to make this an 18-month process from the start to phase one. They did the environmental work, and they got the LA waterfront plan in place, making the opportunities pre-approved. Therefore, we didn't have to endure the yearlong process. We're talking about a pretty minimal intervention that capitalizes on the visitors and on the culture of the handmade. 
Honestly, the only 'con' we've come up with emerges from working with any public entity: the need to be very transparent and work through every level of the bureaucracy. Some things simply do take longer. The single year that we've invested to obtain a lease is incredibly short in terms of a public-private relationship. But if this were two private entities trying to lease, the process would take only a couple months. There is a positive side to that 'con' as well, where they have demanded of us a level of reporting and documentation that has gotten our head on straight. We've had to produce deliverables that have vetted our own concept to another level. One of those levels is community outreach. The port held community meetings to find out what their neighbors needed and wanted. The important point is that they need the public to be comfortable with what we're doing, and honestly the community has embraced us. The port is serious in making this visitor-serving and helping the economic development of San Pedro and the Los Angeles area. 
Today we're wrapping up the lease negotiations, and I'm hopeful that we will be before the harbor commission in the middle of November. Then that goes to the City Council. We're hopeful that we can aim for a July 2012 opening of phase one. Turning the lights on was an essential piece of this project mandate.