Peter Zellner, a Culver City-based architect and a faculty member at the Southern California Institute of Architecture, sat down with TPR as a follow-up to the AIA net zero energy roundtable. Zellner's work on art galleries has gained ZELLNERPLUS the most recognition. His grappling with questions of urbanism and sustainability, however, professionally challenge common notions of how Los Angeles' built environment may evolve.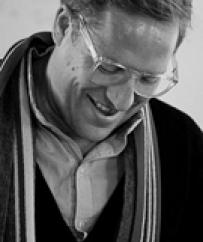 "The design competition for us is a step and means to reaching the public, and we have worked with the Cultural Affairs and Community Redevelopment Agencies to look at new urban-scaled solutions for Los Angeles that can get that public really engaged. We receive entries from all around the world, and we eventually hold a public exhibition and symposium with each competition." -Peter Zellner
Peter, you have had your own firm, ZELLNERPLUS, here in Los Angeles since 2004, you're on the faculty at SCI-Arc, and you recently participated in the American Institute of Architects Los Angeles panel discussion on net zero energy buildings. Talk about that blend of experiences and what brings you to the table in this market. 
I coordinate the Future Initiatives urban architecture and city design program at SCI-Arc. I've done this with David Bergman, a planner and land use economist, since 2009. We began with a mission for the program, which was three-fold: first, to deliver an innovative curriculum to students on the subject of cities and urban development and the role architecture can play within that context; second, to build a global network of colleagues and experts in support of the program; third, and finally, to drive the program into the public realm through symposia and, more importantly, through public design competitions. Most of these competitions are idea-based. 
Tell us more about the design competitions.
Our first competition, New Infrastructure: Transit Solutions for Los Angeles, involved asking architects, planners and landscape architects to consider new transit solutions for Los Angeles based on the advent of Measure R, a half-cent sales tax in Los Angeles County that will provide as much as $40 billion for transit-related projects across the City of Los Angeles over the next 30 years. We partnered with the Architect's Newspaper to launch it and the Department of Cultural Affairs to promote it. It was sponsored by the American Institute of Architects - Los Angeles Chapter; The American Planning Association - Los Angeles Section and the Los Angeles Forum for Architecture and Urban Design The project was funded, in part, by a grant from the City of Los Angeles, Department of Cultural Affairs. We had some great jurors, including Planner Gail Goldberg, architects Eric Owen Moss, Thom Mayne and Neil Denari and Aspet Davidian, Director, Project Engineering Facilities, Metro. 
The design competition for us is a step and means to reaching the public, and we have worked with the Cultural Affairs and Community Redevelopment Agencies to look at new urban-scaled solutions for Los Angeles that can get that public really engaged. We receive entries from all around the world, and we eventually hold a public exhibition and symposium with each competition. Some of the work is more theoretical than others, but we get the public's attention around a pressing issue, transit, and we get great press for the matter outside of the usual professional circles.
Last year, we conducted the Clean Tech Corridor Competition, which asked competitors to find large district-scaled solutions that would take clean technology and industrial uses as a basis to elevate other issues such as promoting affordable housing and reversing degrading neighborhoods. The reason why I was at the table at the AIA-LA net zero energy discussion was because I have taken an interest in promoting green-based solutions for our cities. Our second competition even drew the Mayor, Antonio Villaraigosa down to SCI-Arc to speak about the Clean Tech Corridor and meet the winners.
What do architects bring to this discussion?
I think we know how to ask provocative questions and think in spatial as well as political terms. We're generally into both the small and the big picture. For instance, my office's first commercial building is being constructed in West Hollywood, and while I think it is beautiful we also received all our "green points" on it. One of the reasons I teach is to also work and think on a bigger scale, one that I can't reach yet through practice. I was trained by Rem Koolhaas in the Harvard Project on the City, and my scope has always been much larger than my reach. But like many other professionals involved in the development of cities, architects can draw attention not just to design issues but also to performance and community issues. At the city scale I think we're good at thinking in terms of objects and time, focusing on aesthetics through phasing and how things grow and aggregate in the long run. 
Let's connect the dots here. Describe your collaboration with CalTech and US Department of Energy on the Solar Decathlon. What was your agenda? What was the theme of that work?
To be clear, a large team of students, alumni, and Faculty (specifically two of our Faculty members Wes Jones and Dwayne Oyler) worked with the guidance of our Board and the school's Directors, Ming Fung and Eric Owen Moss, to develop the program. I was not involved but I can speak to the school's agenda. The CHIP house is a prefab, net-zero solar-powered house designed and built by a student-run team from two Southern California schools: Southern California Institute of Architecture (SCI-Arc) and California Institute of Technology (Caltech). The house was the team's entry for the U.S. Department of Energy Solar Decathlon 2011 competition. The entry received 3rd in Affordability and 2nd in Engineering
I think the SCI-Arc went to the competition with the agenda of pushing things in new directions; the school has a reputation for this. If we look at our project as a tactical solution based on the work of architects from SCI-Arc and engineers and scientists from CalTech, we end up with an interesting and affordable prototype for a new kind of residential unit. If you look at the project you will see that the insulation is actually on the outside, which is pretty unusual but very surprisingly effective in terms of both performance and redefining the image of the typical low energy house.
You tried to hijack the AIA-LA conversation on net-zero buildings by suggesting that we focus less on reducing our energy consumption and that instead we should focus more on how to sell that energy back into the grid. Please expound upon that comment.
I think as architects we have to push the parameters of what we're saying about energy and what our buildings do to generate it. Limiting ourselves to simply not wasting energy is unrealistic. If we look at our cities, culture, and technology in general we're seeing a trend towards cities that are increasingly dependent on artificial sources of energy. If you look at North America in let's say 1820, 1920, and 2020 you would see almost no significant movement in energy consumption per capita for a century and a half and then an enormous spike in energy consumption after the Second World War that coincided with the nation's increasing urbanization. Energy use has been rising continuously ever since then. If you follow Moore's Law on exponential information processing growth and the speed at which our computing needs and data centers are growing alongside our cities, then you'll understand that we're going to need more energy, not less energy in the coming century. I think it's ludicrous then to be talking about reducing energy consumption in buildings. Quite the contrary, we are going to need to make more energy, cleanly. So architects should look at this as an opportunity to make buildings into power hubs or generators, and cities into clean power plants for instance. 
In regards to ZELLNERPLUS and your practice, give us a sense of what you're been working on and what you're contributing to the built environment.
Like a lot of LA architects I started by taking on really small interior renovations, and slowly moving towards new, built structures. I am best known outside of SCI-Arc for my renovations to mid-century (in Los Angeles) and 19th century (in Chelsea, New York City) industrial facilities that have been converted into art galleries, both public and private. In 2004, I started working in the Culver City Art District. I've done more art galleries in Culver City than any other architect, five and counting, and nationally I've done 15 galleries in total. I started rehabbing under-utilized industrial facilities, and in a way it is an interesting parallel to the discussion we had at the AIA net zero energy roundtable of how we may renovate our cities for different uses. There's a great book by Elizabeth Currid who's a planner at USC called the Warhol Economy. She tracks the transition from old industrial uses to new cultural uses in New York City—how art design, fashion, and music have all revitalized urban neighborhoods and re purposed the embedded energy spent building up those districts for more mundane uses. 
So that was the first half of my career—rehabbing and bringing old buildings up to code. In many cases, a lot of energy considerations get wrapped into that. This year, however, we finished our first free-standing building. It is within a new West Hollywood redevelopment area, which lies east of the Fairfax along the Santa Monica corridor. We're doing a stand-alone building there for a leading New York gallery. This will be their flagship gallery in Los Angeles. Interestingly, the client asked me to design the building to be naturally lit most days of the year. We worked with Ove Arup's lighting design group in New York. To get to effective day-lighting we ended up with eight 8'x12' skylights, which required an interesting re-structuring of the roof. Following the Engineer's calculations closely, and because we're in Los Angeles we can get away with natural lighting the gallery for most of the day, for much of the year, even in winter. We finished the building about a week ago and it actually works. It's really bright in there, even on a cloudy day. It's also an eco-conscious building in the sense that we've used a number of recycled materials, such as engineered lumber and recycled cotton batt insulation throughout.
Could you comment on SCI-Arc's development future and place in the Arts District of LA? Are you part of that brainstorming and envisioning?
Last fall we ran a design studio in our Future Initiatives program, looking at the future of the Downtown Arts District. In particular we looked at SCI-Arc as a permanent stakeholder in that District and what it would mean to have a long term and fixed location. The school, under the leadership of the Directors and the Board purchased the building and the adjacent parking lot earlier this year, which means we are no longer tenants. We're owners. I think it changes the nature of the school, which has been peripatetic for most of its life. We now have a permanent home in the Arts District. I think it also give us, as a cultural and academic institution, a powerful voice in the future development in the Downtown Art District. To answer your questions more specifically, we are now looking to eventually bring alternate uses to the site, including the possibility of things like student housing and other mixed-use components, potentially partnering with a developer if necessary on some of those elements. 
In the near term, we have 500 students, 80 faculty, and about 50 staff. It's quite a population. You can see the transformation we have made on the Downtown Art District in terms of the businesses it has attracted, such as cafes and galleries. We're also a 24/7 facility, which is interesting because our students are there all the time, like a permanent population. So we've taken what used to be a somewhat moribund neighborhood—it wasn't the most inviting neighborhood after dark when we first moved there—and we've enlivened it while putting some of our design principles into practice. One example is the CHIP House which as under construction in our parking lot, and was on display for most of the neighbors to see for a good six months. 
Let's close on the principles you have mentioned and on the profession of architecture. How much input do you have in the built environment of Metropolitan Los Angeles?
Not enough, if you look at the built environment. If you look nationally, the amount of the built environment that architects are actually responsible for is still a fairly low percentage of all new construction.  It is especially low when compared to the reach other environmental professionals, such as contractors, speculative developers or engineers, who are always on board first. With that said, I would hope (certainly for my students) that in generations to come architects will become more proactive and involved in community issues so that they can build more effectively. I hope architects will be providing alternate visions to contrast the usual, in-the-box solutions, many of which are not working for our cities. 
Part of it is training the next generation of architects to be more entrepreneurial, and part of it is also getting used to politicking—to get out of the office more often and to participate in public discussions. Another part of it is that architects have to start to bind themselves to other pieces of the entitlement process, perhaps even taking on the role of developers themselves. There are certainly some great examples of that nationally—Ted Smith, Jonathan Siegel, and Lloyd Russell in San Diego for instance—three amazing architects who have become architect-developers. They've been able to control and implement their product—from land purchase to financing to development—in a more coherent way than the typical client, builder, and architect relationship usually allows and delivers.