Gasoline in the United States may be relatively cheap compared to Europe, but electric car developers are still excited about breaking into the California market in coming years. MIR offers the following excerpts from a German American Business Association panel, Electric Vehicles – Past, Present and Future. Panelist Lucie Merkle, Executive Director, Bavarian U.S. Offices for Economic Development, LLC, describes EV policy in Bavaria. Also featured are Aaron Cohen, Director of Marketing, CODA Automotive, discussing the California company's innovative vehicle, and Andreas Klugescheid, Vice President Government Affairs, BMW, describing the company's soon-to-be-released i3 and i8 vehicles.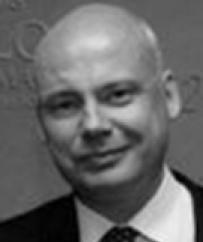 "It's not only about the car; it is also about where the car goes. There are infrastructure questions we are dealing with. BMW is going to connect this car to many different means of transportation: we are going to sell mobility rather than just the car." -Andreas Klugescheid, BMW
Lucie Merkle (Executive Director, Bavarian U.S. Offices of Economic Development, LLC): I was asked to discuss the past, present, and future of electric vehicles in Germany and in the state of Bavaria, which is the largest in Germany. 
The first vehicles are on the market now; it's a little bit over 2300 vehicles, so not a lot at the moment. There are a lot of new companies, like CODA, in that market, which is kind of unusual in the automobile industry. We have different technologies in that field. The build up of the infrastructure in Germany has just started. I'll give you a little bit more detail on the role of government and incentive programs, especially in the field of research development, to promote e-mobility in Germany. 
Germany at this very moment isn't that far into the field of e-mobility. We are now at less than 28.6% of our 2020 goal for electric vehicles. You see from this chart that France and also the United States are farther along, but I think we have a good start. 
Government incentive initiatives: what is the German government doing to promote e-mobility? I think the most important initiative can be summarized with the national platform for e-mobility, which is basically a taskforce of representatives from the government, from industry, from different organizations, coming together to promote it. Where are we going to be in 2020? The goal is pretty ambitious: Germany wants to be the leading supplier and the lead market for e-mobility in 2020. The state wants to combine the protection of the environment and technology leadership, but the state also wants to foster business opportunities. From now until 2014, we have a two-year focus on research and development. In 2017, we'll have the market run up, which means the launch of the ticket and the infrastructure. And then in 2020, we'll initiate the mass market for e-mobility. 
Now I come from the state of Bavaria, which is always very ambitious. We always want to be better than the rest of Germany, and we are pretty good test subjects, I have to say. So we are already working off a plan calling for 200,000 electric vehicles on the road by 2020 in Bavaria. A key feature of this plan is the 5-part strategy of e-mobility, which was released in 2010. The first point is the strengthening of research and development in the field of e-mobility. The second point is related pilot projects and model regions. A specific focus on e-mobility in Bavaria is cluster policy, which is step three. The cluster policy refers to the promotion of specific industry sectors through creating networks and platforms, pushing research and development in these sectors. The fourth point is the flagship initiatives that aim to accelerate the sector's activities. And point five refers to the measures aimed at reducing market adoption. These include potential tax incentives, priority parking, and priority lanes. 
Why do Germany and Bavaria really think that by 2020 we can be the leading area in e-mobility? We have strong foundations to get there in Germany and even more so in Bavaria. We have many suppliers of e-mobility technologies already; we have many manufacturers of passenger cars and commercial vehicles. A highly efficient energy system makes a fast market launch possible in the implementation of the charging infrastructure. It is also important to know where electricity comes from. Germany and the Bavarian government made a clear commitment to shut down pure power plants and to push renewable energy. What is also important, I mentioned already, is the big government support for e-mobility and e-vehicles in pushing the whole sector. 
Andreas Klugescheid (Vice President Government Affairs, BMW): I wouldn't call this a myth busting presentation, but there are a couple of perception issues out there that I offer some different perspectives on. Yes, everybody is talking about e-mobility, and I'm just coming from the LA auto show where there was a clear focus also on electric mobility. 
BMW exhibited the brand new i3 and i8 cars there, which are both platform hybrids. Customers will still buy over the next decade internal combustion engine cars. Making these more electric is a priority. This is something one needs to take into consideration when thinking about the car market of the future. The internal combustion engine will still play a role, but you will end up with highly efficient cars, like the BMW i8 car, which is a high-end sports car with BMW M3 performance, capable of doing around 80 miles per gallon. A hybrid with an internal combustion engine that does well over 150 mph: clearly there's a role for both the electric vehicle and the internal combustion engine in different forms in the future. 
We are still sticking to the topic of hydrogen, and we have conducted much research on hydrogen cells. We are still searching that algorithm to move that field in the near future. The Dow Jones Sustainability Index, the most important sustainability index, has ranked BMW the most sustainable car manufacturer in the world for the seventh time now. With that, we have a responsibility to perform even better. 
We are facing different kinds of challenges out there, and one is obviously the regulatory environment. We want you to better understand what the regulatory environment is in California for the electric vehicle. Another challenge is urbanization. You will see more and more mega-cities like Los Angeles popping up everywhere in the world. Another challenge is change in customer perception. Customers want to go for a sustainable program, and that's where the market for electric vehicles is going to be in the first instance. 
Now what is the strategy of BMW, you ask? The next step is the BMW ActiveE; it's going to launch in December after the Mini E trial ends. It's available in Los Angeles, San Diego, San Francisco, Sacramento, and elsewhere in the country. It has a real live range of 100 miles, and that means a stable 100 miles. It will be available for $499 per month, down payment $2350, for a two-year lease. After the two years you will go to see the BMW i3, which is the so-called mega-city vehicle—a car made from carbon fiber. It's going to be made with 100% renewable energy, so it's going be a CO2 free production process. We are decreasing the water usage of that car in the production process to minus 70%. 
It's not only about the car; it is also about where the car goes. There are infrastructure questions we are dealing with. BMW is going to connect this car to many different means of transportation: we are going to sell mobility rather than just the car.          
Aaron Cohen (Director of Marketing, CODA Automotive): So who is CODA? CODA actually started a couple of years ago, back in 2008. We are a Los Angeles-based clean energy technology company. We have three lines of business. First is CODA automotive—that's the vehicle you saw outside. Delivery begins late this year. It's an all-electric five-passenger sedan. We have best in-class driving range—up to 150 miles on a single charge with fast and convenient home recharging. There's a 6.6-kilowatt charger, which just means it takes about four hours to get 100 miles of charge and six hours to get 150. We also have two other lines of business: EV compulsion systems and energy storage. 
The electric car is actually nothing new; the first real "electric" car was a vapor electric in 1899. Why did the electric car go away? Simple: cheap gas. But with energy prices increasing and all the associated issues, EVs are experiencing a resurgence. 
The sleeping giant of characteristic of this car is that it's really fun to drive. We have the best acceleration in class: 0 to 60 in 9.5 seconds. We also have the best e-battery warranty—10 years 100,000 mile warranty—so we are standing behind the battery, for those who are concerned. We are the only EV that looks like a kind-of normal protocol car. Very traditional sedan styling (the sedan is actually the most popular style of car in the US) and big trunk spaces make this very practical. 
92% of Americans travel 70 miles or less each day. We can take advantage of that if we use the right power-train technology. Most charging is actually done at home; we are actually seeing that with early Nissan Leaf and Chevy Volt owners. What does that mean? You don't have to stop for gas or electricity while on the go, unless there are exceptions, especially if you have a big battery. A big battery means you are going to fulfill most of your charging at home, overnight. I always get asked what about long trips, so what I ask back is, "how many cars are in your house?" Typically the answer is two or more. So the answer to "what about long trips" is: use your other car. It's a nice simple answer because then it frees up your daily commuter car to be an all-electric car. Our point of view is that there is no need to have two internal combustion engine based vehicles in your household. It simply doesn't make sense, and it costs all of us a lot in terms of the environment and energy. 
The average commute is 34 miles a day, but people still want to be able to drive a little bit farther. We give them that daily, in-town flexibility by offering them extra range, so it actually does matter for both exception trips and peace of mind. Both are important to people. In closing, CODA's mission is to accelerate the adoption of the electric car. We envision a future with affordable energy and electric vehicles powered by locally produced materials.  
Michael Boehm (Chair GABA SoCal Clean Teach/Sustainability Industry Group, Partner, Haig Barrett): I know Bavaria likes to brag that they are the most advanced in Germany. Here in LA we like to think we are the most advanced also. It may or may not be true, but clearly CODA is doing a lot of work. CODA is focusing on how to make the pitch right to them and how to understand the customer's behavior in order to adapt to that behavior. The big question that I have for the panel is: what do we think is the barrier? Is it technical? Is it policy? Is it infrastructure? Is it behavior? Is it material science? If we want to make EV succeed, what do we need to overcome? 
Aaron Cohen: I think the biggest barrier is simply education. People just need to realize how far they actually drive, and we need to help debunk these myths that are out there. We read them in the press all the time. I think if we educate people, it is going to be the key catalyst toward advancing electric car adoption. We've seen study after study demonstrating that once people learn about electric cars and how they fit into people's everyday lives, their interest and consideration of EVS rises exponentially. To me, it is simply an education issue.
Jeffery Hall (Business Development Executive, Electric Vehicle Infrastructure, Siemens): I think cost is clearly the big driver.
Andreas Klugescheid: I am going to make my life easier and say it's both cost and education. Both topics are really important. When you think about our approach to our products coming from what we call opinion markets, it's about making these cars desirable; you may call that recognition process. So it's all about how the public view perceives some hard facts, but it is also about vision. 
Lucie Merkle: I think it's exactly like everyone said—it's really education. When you see nowadays who is interested in electric cars, it remains a very small group. And I think education goes to the necessary lengths to help people see that it's a substitute for a regular combustion engine. And of course I think price will come down sooner or later: it's just a question of when.
Audience Question: In discussing the electric vehicle market, setting precedence in product quality is paramount. I think CODA sets this 10-year product warranty that's on the lithium ion battery itself. That sets a precedent. I would like to get a little bit of feedback from BMW because, quite frankly, I have gone to BMW for 20 years. I love the quality, but I think the phobia that exists with electric vehicles lies simply in its new architecture. It needs a marketing campaign to establish its level of quality as a most important feature. So, I'm asking, at what level of quality is your product?
Andreas Klugescheid: Thanks for the question, first of all. I think this is an example of the decisive questions customers need answered. First, what about money? What do I get for that? 
The new answer would be that the feel and the quality area are very important, and we have to deliver a good product. The warranty issue that CODA was reflecting upon is certainly an interesting one in that field because a 10-year warranty means we are going to be in the same ballpark. Everybody has to be, right? A 10-year warranty on the battery is good, but it is only half of the story. How much capacity do you have after 10 years? That is one of the questions that we need to find an answer to, and we are actually learning about this through our Mini E project, for example. The batteries in the Mini E are mostly ion batteries. We are now working on purpose design with lithium ion batteries. In those, we are actually doing far better than expected, but still, we need to gain experience there. 
Errors are not an option in terms of quality. We are going to deliver; we have to deliver at least the same quality as we have for our combustion cars. Specifically, in a market introduction phase, there is a high risk to alleviating the issues around quality. Bad experiences will kill the car, and they will kill the technology.