In 1966 Irwin Jacobs left his position at MIT for a professorship at the UC San Diego. His move west eventually led him to found Linkabit and later Qualcomm, two technology and telecommunications companies. MIR presents excerpts of Jacobs' conversation at the December 2011 Global CONNECT Summit with Mary Walshok, Associate Vice Chancellor for Public Programs and Dean of Extension, UC San Diego. Jacobs' reflections on start-ups illustrates how our vision of entrepreneurship in California has evolved. What role can government play? Is a company's success based on the vision of an individual or on the experience of a team?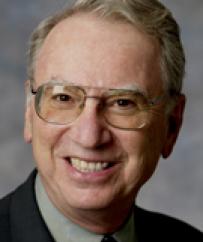 "After 13 years at the university, I decided to go into business. One rationale I used was that we had been telling students for years that all these theories did have practical application, and it was an opportunity to show that they did. And indeed they did."
Mary Walshok: What drew you here?
Irwin Jacobs: I was teaching at MIT at the time in electrical engineering, and that was quite fascinating. My wife and I decided to take a one-year leave of absence to California. I had a research fellowship with NASA in Los Angeles at the Propulsion Laboratory. We spent nine months in San Diego and noticed it was a great community and a beautiful place. We thought we'd go back and at some point and be able to retire out here. After arriving back in Boston, I got a call from a former professor at Cornell, where I had been an undergraduate, saying that there was a brand new university starting in San Diego, the University of California at San Diego, and he asked if I would come out and start the engineering program. I did come, and I met the faculty, a still very small but good group of people.
We thought about it, but we had family and friends on the East Coast. So we called back and said we would not be coming. For the next two days we were really unhappy about that decision, thinking about the San Diego opportunity with a new university. On that second day it rained heavily in Boston; I got soaking wet on the way home. We were looking for new homes in Boston, and my wife says, "here's a wonderful description of a home, but it's in La Jolla." I think it was the attraction of coming out to a new university, helping to put the new curriculum together, to be in a state that was going through some rapid growth: it was new adventure.
Mary Walshok:  What's interesting about Irwin's story is that it's been replicated by a number of senior people who came out here. I always describe guys like you as the entrepreneurial faculty. You were just talking about university culture, and it wasn't that you wanted to be a business entrepreneur. As an academic intellectual you were examining new fields, working in new areas, and, as I understood it, UCSD promised the opportunity to pursue your passion.
But shortly after you arrived you met with collaborators in the Los Angeles area to start a company. Why did you start the company?
Irwin Jacobs: When I was still at MIT I co-authored a book on digital communications and on the fact that it may have some practical applications in the future, which was not well recognized at the time. I did my graduate work in information theory. So coming out here to California, just having the book published, there were a lot of requests for consulting, which I think is good for the faculty: to get a chance to know what happens in the so-called real world.
On a flight down from NASA with two friends of mine from UCLA, Leonard Kleinrock and Andy Viterbi, I mentioned I had all of these consulting requests. They said, "let's start a company and share the consulting." I said, "fine" as long as I don't have to manage it. That's how Linkabit, the first company, started.
The company began to grow. We did some consulting, but then we began to get into possibilities that could lead to manufacturing, which was always our interest. We hired our first full-time person, an MIT student, who came out here to write his PhD. When it came time to go to our first conference, he said, "I can't go with a name tag that says Linkabit," but we already had signed contracts so we couldn't change it. It turned out to be a useful name because after you heard it you remembered it.
The company started as a consulting company, but we always had the intent of trying to include a lot of the new theories we had been working on to apply them to larger changes in communications. I decided to take a year's leave from the university to organize.
After 13 years at the university, I decided to go into business. One rationale I used was that we had been telling students for years that all these theories did have practical application, and it was an opportunity to show that they did. And indeed they did.
Mary Walshok: The Linkabit story is terribly important because it was the antecedent to the company that all of us in the room know, Qualcomm. Can you talk a little bit about when you sold Linkabit and when you were thinking about what to do next?
Irwin Jacobs: Actually, Linkabit was an exciting time in communications. One of the first projects we had was with DAPA (Device Application Performance Analysis). They had been working on a packet switch network called the OPNET, and they wanted to extend that to Europe. They hired Linkabit, and I was leading the effort, basically providing a satellite link to Europe, extending the packet network that way.
We spoke to a number of phone companies in Europe, but they weren't interested in packet switching at the time. We did get some universities and defense labs over there to work with us and built this additional link. So in 1977 I suggested we run an experiment using a different protocol to go over satellites, something called Packet radio, and tied them together with this early internet protocol. And that was actually the first experimental demonstration of the internet, which was celebrated at the Computer History Museum a few years ago.
By the way, it was what really convinced me that email was an important part of operating a company. There we had to interact with different companies and universities. The OPNET and SAPNET was good enough to allow us to keep in touch via email, write documents via email, and kind of set the stage going forward.
Linkabit also had a number of other major projects. The first was to develop a well-scrambled system to deliver television from satellite to home. It was interesting because we were going to originally design it to go to cable heads, only we could design a bigger box to do that, a more expensive box. Then TV owners went to Washington and convinced Congress they were willing to pay something for a descrambler, but they couldn't be cut off entirely. In any case, we had to develop a new unit from satellite to home. That was the time when designing integrated circuits was still largely a manual job. But there were universities that were working on the design of chips in computers. I had one of my people work a term at Caltech, where all the initial work was going on. We then gathered some information from University of Washington and MIT. We were just putting together software and doing something useful when we had this requirement to make a descrambler for use at the home. We needed to make it very reliable, relatively inexpensive, and usable for people at home. And to do that we had to develop three chips, all of which worked the first time.
We ended up with that market and built the factory in Puerto Rico. And that turned into a great product, but I had sold the company for liquidity and also to get component business involved as well. It began to be a little of a strain, so I retired in 1985.
Mary Walshok: How do you reflect on retirement?
Irwin Jacobs: I managed to stay retired for 3 months. A few people from Linkabit, which was growing rapidly, kept coming by in those three months saying you should try to do this again. Finally on July 1st we decided to go and form Qualcomm. The approach we had used at Linkabit—this idea of innovating, of bringing in very good people, of taking chances on something that if we could make it work it would have an interesting payoff—that approach was followed by a number of people at Linkabit and worked well. Something like one hundred companies around San Diego in fact did originate from people at Linkabit. In any case, one of the companies was Qualcomm. We had no business plan, no product in mind, and we didn't have a spreadsheet that was going to tell us how we were going to do in the next ten years. We knew trying to be innovative in the area of wireless and digital probably would have a payoff. I must say, within six months we came up with ideas that have basically kept us busy ever since.
Mary Walshok: I heard from one of your colleagues that the first income to qualify was a check for a speech you made at the American Electronic Association. Is that myth or truth?
Irwin Jacobs: We were looking for money from anywhere we could. So it could be true. Actually, Linkabit for the first eight or nine years grew from government contracts. That was a time when you had a very good idea and the government would react very quickly with funding. We thought the same thing would happen with Qualcomm, and in fact we did get some early government contracts. There was this concern that Japan was going to take over the High Def TV area that was a great basis for moving ahead with any type of digital consumer electronics. DARPA came and asked for companies to propose a means of going to digital HD TV, and we competed. I think there were a total of 120 teams competing, and we won one of the contracts.
Another early thing we did was a government orbit satellite that eventually became a commercial program called Global Star. The main change was at Linkabit back in 70's there wasn't really this program idea of starting a small company and growing it. There was little support around the state and city at that time. Things had change by the time we came to Qualcomm. In particular, we have had this history of being successful, so people with commercial interests at least talked to us.
In any case, we had a consulting contract with this aircraft, and they asked us to review their mobile communications proposals to see whether we might have some better ideas. We took the contract and after the second meeting in Los Angeles, on the way back down, I came to the realization that the CDMA code division of multiple access details could be a better possible solution. And so I mentioned it to one of my key engineers, Mike Gilhousen, and asked him to look into that. About two days later, I approached him and asked him what he found about CDMA for this application. He looked back at me and asked, "were you serious?" Of course, the CDMA area grew huge for Qualcomm.
Mary Walshok: You may not remember, but when I was a young sociologist I was dispatched by Dick Atkinson, who was chancellor at the time, to go talk to people in the industry about what the universities should be doing to help out the regional economy. I quote you quite often. "We have a company here, but most of the business services we need, we have to get out of town." That was a huge insight for me. The way I interpreted what you said: "If you want an innovation in an economy, you need technology, but you also need that ecosystem." Can you talk a little bit about what was here and what was not here when you were starting Qualcomm?
Irwin Jacobs: When you start a company you need insurance, you need bankers who are willing to understand the issues you deal with, and you need a whole set of people from different backgrounds to help you get started. At Linkabit we had to go slow, to work out each one of these things, and to typically leave town to find the right help. When we started Qualcomm, things were a bit better. The city had changed, but we still had this issue of how to bring sets of people together. So Mary and others at UCSD came around and discussed this, and that was the beginning of Connect. Connect started a few months after Qualcomm when we got to the point where we had to build manufacturing capability.
Mary Walshok: It is 2012, and it is a different world in terms of technology and where the global market forces are. As you reflect on your career, what are the issues we should be thinking about in moving forward?
Irwin Jacobs: Clearly, education. You need people who are well trained with a strong basic education. You also need this openness to new ideas. I'm not one of those entrepreneurs who says, "OK, you try several times, and it's okay to fail a few times and then recover." I really believe in trying to succeed in an endeavor and making sure you can proceed. That doesn't mean you don't take risks, but you need to get the right people around you and to give them the right tools to evaluate what I call dynamic programming. If you're at a point with few possibilities going forward, how do you handle those few possibilities? You need to build up a group to work with you and hopefully attract other companies because there is a range of things a company needs. You can't do everything yourself. So it is important to build a support group and to cooperate with others.
Mary Walshok: I never thought about this until I talked to you and David Hale. The team process in science and technology: most of us thought in the United States, at any rate, think that it is about the hero, the individual champion. Yes, you need a champion, but he or she should be surrounded by a team of talent.
Irwin Jacobs: Absolutely. It's not about the best engineers; it's not about the new products. There are innovative methods of doing every aspect of business, and it is important to encourage people through that.
I mentioned email earlier. You start to communicate by walking through the corridors, stopping, and talking with people. There's always a chance to a face-to-face encounter. But that no longer becomes possible. So for many years, email has been always been a key aspect. One rule we kept was not to only email your superiors but to send it out to a broad base. As a matter of fact, even though I'm retired at this point, I watch a lot of the emails flying around to see what ideas are coming along in order to encourage them. Communication is a key aspect within a company.