In a period of economic uncertainty and seeming divesture of public goods, how can strategic planners and developers best serve the needs of their clients? For some this means embracing a holistic attitude in tying together the infrastructures of healthy communities. At ELP Advisors, such an approach unites transportation, housing, planning, sustainability, economic development, and community engagement. TPR was excited to speak with Cecilia Estolano, Jennifer LeSar, and Katherine Perez, the firm's principals and founders.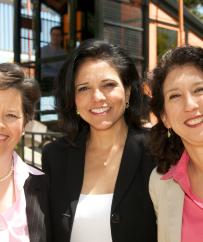 "Innovation comes not only through public policy, urban planning, and transportation, but through really, really strong civic participation..." -Katherine Perez
"We are a cross-disciplinary team, and we have a client base that buys into that." -Jennifer LeSar
It says in your firm's opening announcement that you three provide clients with integrated solutions to create thriving, healthy, vibrant communities. Elaborate?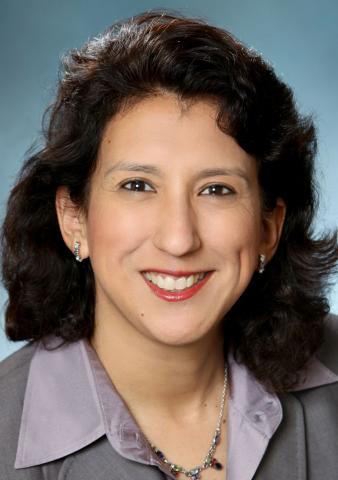 Cecilia Estolano: That's about making sure that in a time of scarce resources we are leveraging policy on economic development, workforce development, planning, transportation, and housing to build strong, healthy communities. Government and regional agencies that typically have a single purpose aren't that experienced in integrating those concepts. We are uniquely positioned, given our backgrounds and work experience, to advise agencies, foundations, and major thinkers in the region on how to pull together those different strands of community building.
Our view is that this is a time of great stress in local government. This is one of the most difficult periods for local government in a long time. We believe that we can help policy makers reach across these different silos and pull together some of the best ideas that have been current over the last ten years and look forward to rebuilding their communities, rebuilding a strong middle class, and creating safe, healthy, balanced communities.
Jennifer, you've worked for a number of years in San Diego and California. What do you especially bring to this new firm and partnership?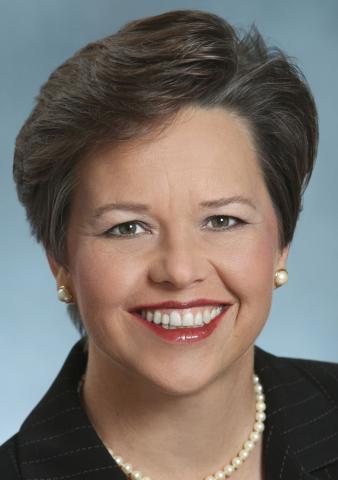 Jennifer LeSar: We are trying to help our clients think more creatively about resources, especially in an environment of limited resources, and how to tap into resources in many different buckets. One of the things that we're looking at is the partnership for sustainable communities on the federal level. Now all of a sudden you have housing departments that need to understand how to access funds from the Department of Labor and the Department of Transportation or how to work with educational partners and understand the programs at the Department of Education. 
I bring a deep background in finance and real estate development, so I bring the financial piece and the financing piece. One of the things we spend a lot of time doing is following the different kinds of financing programs at the state and federal level and then bringing that knowledge to our clients. We help them understand the world of banks, equity funds, foundations, federal resources, and state resources. Then we show them how to put together creative financial partnerships. 
Katherine, you worked with the Urban Land Institute and Forest City. What is your additive to this vision statement and business plan for Estolano LeSar Perez Advisors?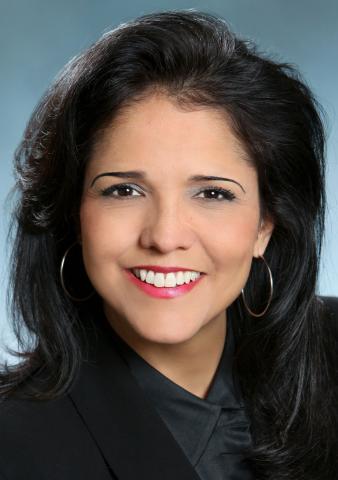 Katherine Perez: My experience has been more in the world of transportation, land use, and urban planning. But I also understand the role of civic engagement and how important that has been as a cornerstone to the community building that Cecilia is talking about. It's also about allowing a voice for communities and how we see those communities come together. I think of myself as the transportation nut because I am always thinking about mobility and accessibility.  It's about the opportunity to create not only sustainable communities but innovative communities. Innovation comes not only through public policy, urban planning, and transportation, but through really, really strong civic participation that responds to the new and contemporary ways that we talk to people.
Is anybody interested in this goody-goody approach to putting projects together? What's the evidence that there is a market?
Estolano: The evidence is that we have been approached by a number of folks wanting us to do interesting projects. One is a visioning project for a foundation. We've been asked to examine the factors that will affect the future of this region, allowing us to integrate a lot of what we know. More importantly, we will be talking to some of the major thinkers in the region about what the future looks like for Los Angeles and where we could go. 
We've also been approached by a major regional water agency, precisely because we can help them understand the linkages between infrastructure planning, workforce development, economic development, and transportation -- all of which are the backbone of growth and sustainability in this region. 
We have a national environmental organization that came to us for help around transit-oriented development and sustainability principles. They've also approached us about helping them think through sustainable community strategies (SCS)—how to make sure that our region creates good, enforceable SCS plans, which is a daunting concept in the SCAG region. 
We've received a lot of inquiries from folks, not only in California but also across the country, wanting us to join teams or get involved with different projects. The question for us is how can we be most effective in realizing and projecting our vision of what makes a good community?  
You conceived of this idea at a time when the markets were coming back, there was some hope in the real estate community, and redevelopment agencies in California had resources. What has changed, if anything?
LeSar: We started thinking about our firm last year, when we were already in a time of declining resources. We certainly didn't anticipate the governor's initiative to end redevelopment. Everybody has to work smarter, and the world is more complex. When we think about healthy regions, we have to think regionally and we have to think along corridors. Even as we work just with clients who are at the city level, everybody has to understand how to think regionally and develop relationships that are so much more diverse than they would ever have imagined. 
You have housing authorities and housing departments that now have to think about transportation. HUD has redefined housing affordability to include transportation and utility costs. We've got a world where you could be a transit agency and now have to think about TODs and how to get housing and mixed use. You have to think about development along corridors, not just at stops. The need for collaboration is so high these days because it's economically necessary for survival. Those partnerships can bring more resources to the table in a time when resources are short. 
Perez: It's bridging the public and private sector, the nonprofit sector, and the philanthropic community in ways that they probably haven't thought of in the past. With our portfolio and our various experiences, we've worked in all of those fields, and we've worked with all of those partners. When we sit down with clients or even just people who are turning to us for strategic advice, we think of those different opportunities that possibly they weren't thinking about before. For me, that is really exciting—to help our clients and the strategic thinkers we're working with to see opportunities they didn't previously see. 
TPR, which has been publishing for 25 years, has been talking about public-private partnerships for at least two decades. The slowest change has come from the public sector. The private sector has had to adjust to global and local marketplaces much faster. What's the challenge of doing this in the public sector at a time of stress?
Estolano: One, when people and governments are under stress, the first reaction is to stop and do nothing. Another option is to go back to what they're used to doing. Eventually they get to a point where they realize that it's not working anymore and they have to try something different. Then they are going to reach out to folks they know for help.
One of the greatest challenges has been grappling with the implications of the downturn in the national and the global economy, as well as the fallout from the governor halting, and possibly eliminating, redevelopment in California. In addition, with the possibility of a double-dip recession looming and three years of downturn in state and local government, people are  really scared and they're looking for opportunities to do something different. 
We are now at that crisis point. 
LeSar: The public sector has to understand more than ever how to mitigate risk for the private sector. In the past, it's been a dialogue that said the public sector will do X, Y and Z, and then the private sector will come in and do the rest. These days, because the capital markets are so constrained, the public sector has to go out further on the risk curve, especially when it's about complex urban development, like rebuilding Union Station or building transit-oriented developments. 
In San Francisco, the banks and the foundations have created a three- to seven-year fund to support TOD, providing subsidized capital for a mid-horizon investment term. The public sector has to get better at that, particularly because the public sector needs to take an active role in economic development and job development. The best thing they can do is get resources out and facilitate any kind of development that might actually get built. 
When I was on the board of San Diego's Centre City Development Corporation, we spent a lot of time putting together development deals where we acquired land and even provided pre-development financing to our development partners to mitigate  risk so that they didn't have to hold the land. We financed over 2,000 affordable housing units in less than 8 years, including high rise developments with costs in excess of $100 million a piece. We enabled our developers to take on such large projects because we took that front-end risk out for them. The public sector is going to have to step up and be savvier about that in this next decade because the capital markets are still so fearful and resources are short.
What are the characteristics of leaders delving into strategic planning and articulating clear visions of growth ?
LeSar: We're not waiting to see if our firm has a client base that buys into this. We already have a client base, and we're already doing this work with visionary clients. Between Cecilia, Katherine, and I, we have overlapping subject matter expertise and complementary subject matter expertise. Both Katherine and I have been real estate developers. I've worked in the private equity markets. Katherine has worked for private development firms. Cecilia is a land-use lawyer, which we don't even talk about because she is so well known from her workforce development strategies and her leadership on economic development. I've worked in banking, and I've worked in development. Katherine has worked in development and she has worked with ULI, which is an advocacy organization. They both teach. We are a cross-disciplinary team, and we have a client base that buys into that. 
One of the things that we just completed is a transit-oriented and affordable housing work plan for the San Diego Housing Commission. This was the first one in the country. That plan not only talks about working with regional partners in San Diego to develop and integrate affordable housing in TODs but also actually drives the creation of TOD opportunities with affordable housing as a lead. 
Estolano: One of the key strategies of San Diego Housing Commission's TOD plan is workforce development and talking about reaching out beyond just the Workforce Investment Board and also to folks like Center for Policy Initiatives (CPI) which is similar to LAANE, the whole idea being that you are going to need unlikely allies, and you're going to have to do something more than just affordable housing. Here is a housing authority that has to do more than just Section 8 vouchers.
LeSar: It's already reaching out to its Metropolitan Planning Organization; it's going to reach out to its transit partners about the strategies and plans. There is a strategy about assembling sites in partnership with other public agencies. There is a financing strategy that looks at financing across all levels of government and the private sector. There is a workforce piece, and then there is a community partnerships piece. 
We're also working with the Housing Authority of San Bernardino County, which is redeveloping two very large public housing sites. It's about making sure that they have strong transit ties, that they have strong economic development components, and that all of the design work is up to very high LEED standards. It's about integrating home ownership and rental housing for people of all economic means within these projects. It's about doing so in combination with the crazy things, like talking to your educational partners, working with the Department of Education at the federal level, and knitting all of these things together. 
Some of our very best clients, because the fit is so good, are these clients that know that the world is changing and that they need to do something different. They may not have the time or the resources on their staff, so we have come in and help them realize their vision. It's their vision, and it's a vision that we share together. We share the same values with these clients and we are just helping them implement that vision.
Perez: It is important to recognize where the public sector is: a lot of the cities, counties, and agencies feel under siege. Cities are struggling to deal with the different things coming at them. We all appreciate that and we understand that our job in working with our clients, particularly our public sector folks, is to understand the factors that we need to consider and to come up with new solutions. 
Jennifer talks about doing value-added consulting work. That is what we do. It's not just about, "Okay, you have this plan to get done." It is about positioning the plan to advance, not just what your city needs to do, but also to advance other important things that before went unnoticed. 
One of the challenges that we find is this question of leadership at the city level. It is human nature in scary times, as Cecilia was saying, to stop and do nothing. But now is the time for reinvention. Now is the time for the innovation within cities to take place because they only have that to work with. They don't have money. They have shrinking resources. Their staffing has been cut. They have to think now, and they have to think with partners that will help them get there.  They need to innovate.
The L.A. Economic Development Corporation has been working for more than a year to develop a consensus economic development agenda. The lieutenant governor of California has just come out and incorporated much of that in an economic development agenda for the state of California, which right now essentially has none. Where are the industries, jobs, and opportunities going to come from that you want to integrate into these local, regional, and state visioning plans?
Estolano: It all depends on the region. If we're talking about Los Angeles County, for example, we have to leverage what we're doing in transportation investment. That's a no-brainer. It can't just be about real estate development. We should be leveraging potential manufacturing jobs in the transportation sector. We can be manufacturing component projects for light rail, heavy rail cars, and streetcars. We ought to be thinking about how to do that. 
There has been some effort to work on this at Metro, but let's have cities in the county pave the way for these businesses to grow and expand; let's position them to attract new businesses in the transportation manufacturing cluster. Let's pool together some of the best minds and some of the best businesses working with transportation manufacturing associations, and those that are currently partnering with Metro and others. That's a really easy idea. 
There are also opportunities in the water sector. Phil Hawkey at the University of La Verne is trying to create a water industry economic development strategy for the San Gabriel Valley. He is dead right on that. Those are the kinds of obvious sectors where Los Angeles already has a strategic advantage. We need the public sector to join the party and cooperate, collaborate, and coordinate efforts to support homegrown businesses. 
All this integration and focus is true around an economic development agenda. But with the withering away of redevelopment and other tools and a business environment that is described as very detrimental to growing and retaining jobs here, what can your vision statements and your leaders do?
Estolano: One thing is that they can talk to the people who actually make payroll. I'm not talking about just real estate developers. Typically, cities think, "I'll just talk to real estate developers, their lawyers, or their lobbyists and I'll know what the business community is all about." No; talk to people who create real jobs. Sit down and talk to them. Ask them, "What is it that you need?" Chicago did something like that about ten years ago and they realized that the greatest impediment to the expansion of their industrial base was that they lacked a skilled workforce. They just weren't churning out folks who could do computer-aided design. So they created an advanced manufacturing program and the Chicago Manufacturing Renaissance Council. They honed in on the need to graduate kids that had National Association of Manufacturers certification. 
That may not be the answer in Los Angeles. I don't know what the answer is, but we need to sit down and talk to people in our best sectors and listen to them. Maybe it's permit streamlining. Maybe they need land. Maybe they need help with workforce training. We need to talk to those folks and not just the people who say they represent business. That's the first step. It's so simple, but it just doesn't happen on a regional level.
If we get together a year from now and have a similar interview, what is going to be on the agenda for this firm?
LeSar: Hopefully we will be talking about where we have taken our clients in the last year. Hopefully we'll be talking about how in this tough time our clients are getting enough done to create well balanced communities in terms of the built environment, in terms of the population being well housed, and in terms of sustainable jobs. 
Estolano: We're going to be talking about the impending release of a vision about the future of Los Angeles. We'll  be talking about what we've learned in a year about the trajectory that Los Angeles is on, where it could go, and the changes needed to get it on a more positive trajectory.
Perez: A year from now, we are going to be involved in some of the most dynamic and innovative activities in the state. Those are the folks that we are attracted to, and those are the folks that are attracted to us. The opportunity is significant. You point to the $5 billion of TOD investment opportunities around Measure R. We haven't entirely taken advantage of those investment benefits, and we need to. We're going to be right in the middle of some of the most exciting and interesting projects, not only in Los Angeles, but also in the state.