The U.S. Census released population figures this month, and while there weren't a tremendous amount of surprises contained in the data provided by the federal process, the numbers did provide hard data to support the ongoing rebirth of Downtown Los Angeles, especially the Historic Core. To detail the current state of the Downtown market, including future opportunities, TPR presents the following interview with Tom Gilmore, CEO of Gilmore Associates.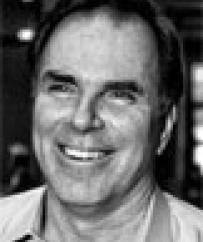 You helped revitalize Downtown Los Angeles following the adoption of the adaptive reuse ordinance, and your success is reflected in the new population demographics and data showing a boom of living and working Downtown. But is the party over in 2011?
The easy answer is yes; the party is over, for now. The "for now" is the big qualifier. There are a lot of forces converging and make the real estate market in general more difficult, and while the Downtown real estate market is actually pretty healthy by comparison, any notion that there will be a lot of new stuff happening over the next couple of years is overly optimistic. Having said that, I am not sure that is a bad thing. In some ways, the forcing of the market, which had been white hot, to cool down, may ultimately be a better thing for the urban center in general because it will modify some of the excesses that were beginning to occur in 2007 and 2008.
I am not unhappy about it, oddly enough. It may not be as much fun as it was, because we are not all jumping up, doing new things, and planning big projects for the next few years. But it may be healthier. It is as if we had to suddenly go on a more realistic diet.
The U.S. Census numbers say there are now 50,000 people living in Downtown Los Angeles, 15,000 more than ten years ago. There are also 4,500 residents in the Historic Core. Do those number surprise you, or is that what you expected?
That is what we had expected and hoped for. That is the tip of a long-term iceberg in terms of the trend. It is a really, really healthy start for a Downtown that, to a large extent, for 30 to 40 years was in solid decline. I like that up-tick, and I believe that there is a sustainable level of people moving into the Downtown area. For every person that moves Downtown, the number of amenities and density-based retail that comes with that grows on a multiplier basis. In addition, every person that moves here generates two or three other people who move here.
Talk about your development firm's signature projects. Have they blossomed in the way you hoped and planned?
We're a boutique firm and have been for sometime now. Our signature project-the Old Bank District-has weathered the economic storm really, really well; it is maturing nicely. It became exactly the kind of catalytic project we had envisioned and, ultimately, that the city had envisioned. It's rich; it's diverse; it makes money. The Old Bank District has been great that way. Our other primary project-Vibiana-has turned out to be amazingly good as well because we were lucky enough to hold on through the economic crisis that was happening here in Downtown and throughout the nation. Vibiana is now a great project and a super venue that takes care of itself and has a great future ahead of it.
The projects that we got lucky on, in a way, were the Rowan and the El Dorado, which were condominium projects. They came online right at the point when the market was collapsing. Yet, we were able to sell most of them out. While there was no money to be made on those, there was no money lost by us, thankfully. Considering the environment of last year and the year before, not losing money was quite an achievement, and we did that really well. Interestingly enough, in the middle of an economic crisis that really could have flattened projects like ours and areas like Downtown, the strong projects, like the Old Bank District and Vibiana, became stronger. Metaphorically, it's a bit like a plant; if you withhold a little water, plants become a little bit heartier. That is what ended up happening to us, and we became a very stable series of projects as a consequence.
Having said that, I want to do more than simply be secure and do well. Developers have an inherent disease that requires them to constantly move forward and do new things. We are working a lot right now on growing the retail and restaurants in our area and that's actually a lot of fun. I am comfortable making what we have, richer and better and more diverse. Yet, over the next couple of years, I hope there is something new that tickles us.
What today is the dollar per square-foot going rate in downtown? Have the property values declined enough to offer opportunity?
That's a good question, but I don't know the answer because it is so project-based. It is also building based. That is one of the reasons that there isn't a lot of action going on: prices for buildings have not fallen to a level that make them a reasonable opportunity. People are still looking at $150 a foot or $125 a foot for unfinished buildings, and they are not basing them on any kind of NOI or cap rate or anything like that. The speculative component of this market still remains. An empty building that has very little value, ultimately, is still being priced as if it is 2007 because the sellers are not all that motivated. Other than the banks, which have some properties in foreclosure, most of the property owners here are still the property owners that were her 12-14 years ago. Their basis is low, and they are not going to dump those buildings at any kind of discount because they believe the market will turn.
The banks aren't doing that great of a job either, because they are basically doing the same thing. There are some really sad buildings Downtown that should be activated, but the banks are just paralyzed and not moving forward. It's a buyers market conceptually, but realistically it's not that great of a buyers market because the expectations of where the market is and the reality of where the market is are two very different things right now. The entry level is still too high.
The hottest political issue—given the Governor's proposal to eliminate them—in urban planning and politics today is the future of community redevelopment agencies. Every developer surely has mixed emotions about redevelopment agencies. Where do you stand on the role and prospects of redevelopment agencies in California?
It is a hot question, and it is a really tough question. On some level, anyone who does business with the city via the CRA/LA has the equivalent of a kind of abusive parent. The dilemma is: they can sometimes be abusive, but they are still your parent. Somewhere along the line you still rely on them to get something done.
I am very conflicted about it. On one level, I believe that the CRA got too fat, prohibiting certain types of development that didn't suit their political agenda and becoming very, very cumbersome. By the same token, given the ability for a city to utilize a CRA to direct funds toward projects that are positive and good for the area, it is not good for cities to lose that tool. In the form that I saw them over the past five or six or seven years, the CRA/LA was not something that I was a great fan of, only because their own bureaucracy got to them. Their agenda changed. They became a very difficult hurdle to most development. For some developments they were a great benefit, but for most developments they were not at all beneficial. They were actually a pain.
This interview will be in the same issue as TPR's interview with Wayne Ratkovich about his Hercules Campus project in Playa Vista. He and others who have developed downtown in the past have moved now away from Downtown to do their developments. Are you tempted to leave your niche in downtown L.A.'s Historic Core?
I am not inclined to, no. I look at Downtown-and this may be more about me than the market-as a series of 15 or 20 micro-markets, all within 15-20 minutes of my home base here. The diversity of this very tight market here appeals to me. I don't have an awful lot going for me, as my mother would say, but I am reasonably knowledge-based in how I approach new developments. One of the things about Downtown-and "Greater Downtown"-is that I am here all the time, so I see more and more the subtleties of each individual micro-market and where the opportunities may lie. I don't feel a great desire to strike out into a new area or to try to define new areas. I like this market, and I expect to play again in this market over the next few years.
Speaking of Downtown's submarkets: when you see mega development projects being approved by the city like Wilshire Grand, or being slow-walked like Related's Grand Ave., what are you thinking? Do they offer insight into your market niche?
They only relate in the sense that larger project momentum helps opportunities in the smaller markets. I like much smaller pieces of the pie and neighborhood development. The momentum that those larger projects bring to an area helps little projects on some level. The negative side is that the more the big projects do, the more they inflate the expectation of the market. Little, smaller things that I like to do may get overpriced because of the anticipation that everything near a big project is going to become a big thing as well. I am always aware of that. Those developments are essential though. Eli's museum, the continuing work by AEG at L.A. Live, and the Wilshire Grand-those are all important things.
In a city and a country where not a lot is going on, those are encouraging indicators, none of which would have probably happened here ten years ago, in what was an otherwise flat market. Seeing all these things end up Downtown, when fifteen years ago they would have ended up anywhere other than Downtown, gives me the confidence that L.A.'s Greater Downtown and Downtown-adjacent opportunities are still really good ones.
How have regulatory changes in banking and financing real estate changed? When you look for construction or long-term finance, how is the world different today than it was five years ago?
It's completely different. I don't sense that the construction lending arena is an open arena yet. Lenders all seem to have some sort of post-traumatic stress disorder, and they are having a very, very hard time putting their arms around risk or considering any kind of graph that predicts growth. Whenever you do a development pro-forma, there must be some assumption of growth to show how something pencils out. No lender accepts that right now. Unless you have some significant dollars in your pocket, the outlook is not good for the next couple of years in terms of getting some meaningful lending.
That, along with the fact that building owners don't recognize that the market has changed, coupled with Building and Safety and Fire Department requirements that make buildings significantly more expensive to build than ten years ago, drives costs through the roof. We have a drop in incomes, we have a drop in economic activity, and yet we have building costs that remain higher than they were ten years ago by a significant amount. If I go to a bank and say, "Here is the story: every income projection on the graph of the pro forma has gone down, but the cost has gone up. Want to lend me money?" after they stop laughing, they are going to look at me and say, "Why don't you call us in three years when costs have gone down and potential profit has gone up."
Only people like AEG, Eli, and Korean Air—people with big, big balance sheets—can look forward to building any kind of significant project right now. Little guys are in a very, very bad place for the next couple of years.
To close: There has been an ongoing discussion (for eons) about the need for the city of L.A. to reform its planning and development approval process. In this down economy, are you hopeful the city is pursuing reform? What needs to be done to make L.A. a place where development can be done in concert with community interests and economic benefit?
This is the best shot we have had in the last decade for development reform. Finally everyone is realizing that unless there is some kind of development-smart, green or otherwise-there will simply not be funds to run the city effectively. To some extent, they are just nipping at the edges of it right now. They haven't really gone to the meat of this stuff. It depends on how much pain we see over the next year or two-to see if the city and, to some extent, the state come up with something that is not just about planning but about serious code reform as well. Code reform is murdering me more than the bureaucratic delays of the planning process. Planning's problems are rough but fixable, and I sense that the new Planning Director, Michael LoGrande, is serious about fundamental change, trying to balance the community's needs with the realities of development.
The bigger problem to me is the broader system in place in which building codes and statutory regulations have become so cumbersome as to stifle any meaningful development. There are a lot of developers right now who are sitting on fully entitled land, but can't move forward because of costs. Our codes have stripped away power from the professional class of Architects, Engineers, and Licensed Contractors that should be doing this work, and have empowered the bureaucracy, significantly driving up the cost of construction. It is a huge thing, but it is a problem that will take years to resolve, because every vested interest in the city of L.A. and the state of California is part of the code process. Hopeful? Well, I'm always hopeful... I live in L.A., don't I?