Brea is a notable example of a city making a significant commitment to affordable housing of all types. Thanks to its strategic housing program, implemented through its RDA, Brea has delivered substantial development of affordable housing, and more is on the way. The following article is by Eric Nicoll, the community development director of the city, responsible for the city's planning, building, economic development, redevelopment, and housing programs.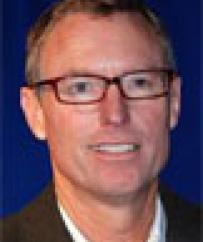 Brea's commitment to affordable housing is deeply rooted in the Brea Redevelopment Agency, established in 1972. To provide clear direction for the development and preservation of affordable housing, the City Council enacted an Affordable Housing Ordinance in 1993 which embedded affordable housing into Brea's community and policy fabric.
Bringing the right partners together to maximize results has long been Brea's strategy for affordable housing. Using a collaborative model, developers, funders, the city, and the community have worked together to create projects that have met and even exceeded expectations. For example, the Blackstone planned community in Brea's hillside area currently being developed by Shea Homes and Standard Pacific Homes underscores the city's commitment to providing affordable housing. The very first residential project being built in Blackstone, located near Brea's northern boundary, is an affordable workforce housing neighborhood developed by Jamboree Housing Corporation. Called Bonterra, ground was recently broken for the 94-unit rental project that will be available to families earning between 30 percent and 60 percent of the Area Median Income (AMI). What makes this different or unique is the location in one of the most desirable master-planned communities in Orange County, with views toward Catalina, open space, and other upscale features. Brea has solidified such strong community support for housing for all income levels that the two most recent approvals include this hillside location and an affordable apartment community on a golf course.
A WIDE RANGE OF AFFORDABLE HOUSING
The Brea Redevelopment Agency has assisted in the creation or subsidy of more than 700 low- and moderate-income housing units. The city offers a Homebuyer Assistance Program that provides up to $225,000 in financial assistance to qualified applicants to purchase a home in Brea, often in conjunction with new development projects. Since the inception of the program in 1993, the city has helped over 200 families become homeowners.
Affordable housing projects in Brea range from new single-family home developments to multi-family and single-family rehabilitation projects. Our newest addition is Jamboree's Bonterra apartment community. In many ways, Bonterra represents an affordable housing benchmark for the city of Brea and its RDA. Bonterra is a critical component of the Blackstone master plan and is being built as a requirement of the Tonner Hills Affordable Housing Implementation Agreement with the city of Brea. A key benefit of the project is that it will provide affordable housing for Brea's workforce with an estimated 7,500 workers within 1.5 miles of the project site.
Bonterra is compatible in terms of architecture and amenities with market-rate residential products that will be developed in the Blackstone community, and exemplifies the quality the city expects regardless of the type of housing. Bonterra encompasses seven three-story buildings arranged around central courtyards linked by tree-lined pedestrian-friendly landscaped walks. It will provide 21 one-bedroom, 34 two-bedroom, and 39 three-bedroom apartments. The Spanish-influenced styling features tuck-under garages for each apartment, along with additional surface parking areas for residents and guests. Completion is scheduled for Fall 2011.
Like most affordable housing projects that require multiple funding sources, financing for Bonterra is the result of a public/private partnership that includes a number of partners, including Jamboree Housing and the City of Brea. Without such partnerships, it would be nearly impossible to develop affordable housing of any kind.
Funding for Bonterra consists of tax exempt bonds, CTCAC 4 percent federal tax credits syndicated by Merritt Community Capital Corporation, a $14 million construction loan, and a $4 million permanent loan from Bank of America, as well as construction and permanent financing from the city of Brea totaling $1.2 million, and a county of Orange permanent loan of $4 million, including $2 million in HOME funds that was provided at the start of construction. Financing also consists of Multifamily Housing Program (MHP) funds of $7.7 million from California's Department of Housing & Community Development (HCD) and American Recovery & Reinvestment Act (ARRA) funds of $7.8 million as a bridge loan to guarantee HCD's permanent loan commitment.
"This new neighborhood is an important addition to Brea's workforce housing program and it also provides the affordable housing necessary for the master developer to meet its affordable housing obligation to the city and county as part of the Tonner Hills Development Agreement," said Laura Archuleta, Jamboree president. "Securing all necessary approvals and preparing the site for development has been a long and challenging process that is now complete. This is what public/private partnerships are all about, and we are pleased to provide affordable workforce housing for the city of Brea and the Blackstone master-planned community."
BREA's HOUSING FOR WORKING FAMILIES
Through our communication toolkit, we share important messages with the community about affordable housing. We stress that most affordable housing in our city is designed for working families with incomes that range from approximately $20,000 to $64,750, which includes a wide range of employment classifications from restaurant workers to teachers and nurses. Affordable housing also provides housing that may be closer to a person's workplace, thus reducing the amount of commuting that now clogs our streets and freeways and impacts our environment. Affordable communities can also improve employers' ability to recruit and retain staff by virtue of living near their work.
We point out to residents the significant economic benefits of designing and building affordable housing, which, according to the California Redevelopment Association, adds up to $40 billion annually to California's economy and supports 300,000 jobs. Building and refurbishing affordable housing generates local economic impacts, such as jobs for local residents and additional tax revenue for local services. Lower cost housing also helps to lessen the loss of "brain power" as recent college graduates leave California in search of more affordable housing.
Another benefit of affordable housing projects such as Bonterra is that many offer a variety of social, educational, and employment services at little or no cost to their residents in addition to top level property management. Serving families with children, senior citizens and persons with special needs, Jamboree's Housing with HEART program is designed to create home environments that foster learning, healthy living, and resident involvement and empowerment.
Residents report that they value Brea's small town spirit, so the RDA strives to put a face to affordable housing by featuring actual residents' stories and the positive effect that quality housing has on their lives and families.
VARIETY OF SUPPORTING PROGRAMS
A number of Brea's RDA programs assist residents with housing needs including:
Homebuyer Assistance Loans
These RDA loans have a 45-year term and payments are deferred for the first five years. If the property is sold or no longer owner-occupied, then the loan is due and payable with an equity share returning to the Agency.
Senior Rental Subsidy
This program provides 120 low-income seniors with a monthly rent subsidy, which they are able to use at the dwelling of their choice.
Housing Rehabilitation
The Agency uses both housing set-aside funds and federal funds to provide housing rehabilitation loans for single-family and multi-family units.
General Plan and Zoning
Another boost to affordable housing is the fact that Brea has embraced the concept of mixed-use development and zoning districts with a comprehensive General Plan update completed in 2003. The update included an analysis of mixed-use "opportunity areas" to further the success Brea had enjoyed within the Agency's Downtown Revitalization Project.
Specifically, since 1985 the city and its RDA successfully revitalized and promoted investment in Brea's downtown, introducing 190 new for-sale units and 71 new rental units into the area, including 75 affordable units. The RDA continues to pursue mixed-use opportunities wherever possible, based on economics, market conditions, and the receptivity of adjoining property owners.
THE IMPORTANCE OF COMMUNITY OUTREACH
Every project has its challenges. Whether it's a new affordable housing development or a commercial building, our RDA staff is committed to reaching out to stakeholders and keeping our residents fully informed. In most cases, two-way communication ultimately makes the community more receptive. The RDA's outreach consists of neighborhood meetings; individual contacts, particularly with neighboring businesses; information updates in the city newsletters that are mailed to all Brea addresses; the Brea RDA newsletter; and online communications, including social media.
Affordable housing has its own special issues, many of which are well known (e.g., "We don't want those people living in our neighborhood," or, "Affordable housing decreases property values"). With years of experience developing affordable housing, we have learned that being proactive instead of reactive is the best approach when working with the community and defusing potential opposition.
We invest considerable time and resources educating residents about the need for and desirability of affordable housing. We are constantly promoting the city's high standards for the appearance and management of affordable housing properties, stressing that in Brea, affordable housing in most cases is the "best on the block." We ensure through our community planning that affordable housing is integrated throughout the city so there aren't certain streets or sections of the city singled out for a concentration of affordable units. Prior to introducing the plan for the Bonterra project, we took our RDA/Council Members, Planning Commissioners, and Housing Board on a tour of Jamboree Housing's completed projects in San Clemente, Irvine, and Laguna Beach, and they were sold!
FOCUSED ON THE FUTURE
While proud of its track record, the Brea RDA is more intently focused on the future. Brea is becoming a green city and as such has recently made significant strides towards enhancing sustainability. In July 2010, the city launched a comprehensive energy efficiency and solar power project that will position Brea as the largest municipal producer of solar energy in Orange County. The project encompasses energy efficiency improvements at 14 sites and three solar power installations.
The landmark project represents Brea's first step toward a sustainable energy future which will eventually encompass all new development including housing. The solar and energy efficiency improvements will generate savings to pay for the infrastructure costs and are expected to reduce the city's energy use by more than 40 percent. Brea has also started an awards recognition program aimed at local businesses called "Green Brea, Green Life." This approach of leading by example will now move into the housing arena as Bonterra will meet the silver level for LEED certification.
With nearly 40 years of experience under its belt, the Brea Redevelopment Agency realizes that strategies are more effective when they are regional in nature, so the Agency has helped form the North Orange County Partnership with surrounding cities to work collaboratively with neighboring cities and build alliances to further mutual goals. The concept is to position the north county region of Orange County as a regional center for business, culture, housing and healthy living.
<