Having successfully won approval for Playa Vista Phase II, albeit for a second time after the Second District Court of Appeal overturned the approval of the initial project EIR, Playa Vista President Steve Soboroff announced his resignation from the company. Just prior to his announcement, Steve sat down with TPR to discuss the Playa Vista development, its contribution to the Westside community, and the city of L.A.'s long and challenging approval process.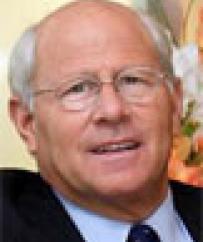 In early April, the Los Angeles City Council, by a vote of 12-2, approved Phase II of Playa Vista. What exactly was approved?
They approved the final parcel, which is the link between the office component and the residential component. That parcel includes about 100 acres out of the total of 1,098 acres that we started with. The 100 acres will have 2,800 residential units, including senior housing and the same mix of apartments and condos that we have presently. There is retail-a neighborhood, community-type shopping center-and service-type office. In addition, there are great parks and amenities going into that parcel and a community center for the residents of Playa Vista.
Playa Vista Phase II went through the same process years ago but was delayed in 2007 by an Appellate Court decision remanding the project's EIR for further clarification. Given the dramatic fall in 2007 of the housing market, how has this court-required delay worked to the advantage or disadvantage of Playa Vista?
It hasn't changed the planning. It changed the implementation. The Appellate Court ruled on three issues out of 36 issues-33 were in our favor. Three needed clarification, and we have clarified them and brought it back through the system. We added global warming and things like that, but the planning has not dramatically changed. We will look again in six or seven months. At that point you look at a mix between how much condo, how much apartment, and the price points. We still will have the same program for cops, firemen, teachers, and nurses buying at an affordable discount on condos that are mixed in with the others. All in all, the eye won't see much different than it did in the first phase, which is really remarkable.
Playa Vista added, just prior to the City's Council vote to approve Phase II, about 200 units as a result of negotiations with City Councilmember Bill Rosendahl. Elaborate.
Bill was interested in additional senior housing, so we agreed to add 200 units to the 2,600, so it came to 2,800.
You ran for mayor more than eight years ago, and you know the city of Los Angeles well. How has the tortuous approval process that Playa Vista has gone through for decades affected the ability of your company to develop the originally envisioned master-planned community?
The originally envisioned community was too big. Regarding your statement about being mayor, I did Playa because it is very similar to the kind of work I wanted to do as mayor and the work I was doing before I ran: a series of public policy issues that I was passionate about, including helping traffic, creating jobs, building great park systems, helping public education, protecting the environment, and being a good neighbor. I did those things at Playa once we changed the scope of the project from controversial to cool, which was fun for me. I don't feel like I was mayor, but I feel like I was involved in a lot of really good public policy just like any successful mayor would feel.
Wouldn't you streamline the approval process if you were mayor?
The process needs streamlining, but a big portion of the process is CEQA. I could, with $750, delay any project for two years, and I am not even sophisticated. The intent of CEQA was not to have extremists with very little credibility or money throw up huge blockades in urban parts of California that need redevelopment, economic stimulus, and people located closer to where they work. I spoke with Jerry Brown about it the other day at Rick Caruso's home at a fundraiser for Jerry Brown (which was interesting in itself), and I asked him about CEQA. He said it was the biggest mistake he ever made. It is harder to get out of it than it is to get in it. It will be a long time until CEQA rules are changed, which is unfortunate.
As far as the city goes, I would give a B-plus for my experience with the city, which is very unusual. Usually people give a D or a D-plus. A lot of that had to with my understanding of the system and how to work with the things that work and how to work through and around the things that don't work. I don't think my experience with the city was typical, but the city is full of good people, and it can work.
What has worked well with Playa's Phase I, and how is Phase II integrated with Phase I to ensure that Playa becomes a true community?
What has worked in Phase I is that people love living there. That is all that matters to me. We don't care about certificates of accomplishment or awards from national industries; people love living in Playa Vista, and they will love living in The Village-which is Playa Vista Phase II. Why do they? Because there is a park within a minute and a half walk from every resident and every home. Because we don't have parking garages on the main floors. There are condos, apartments, and town houses on the main floors, so you get a European, walking feel for the community. Because out of 7,000 residents, there are about 600 kids under two years old, and they're excited about the new school that was just approved and will be finished in two years, in time for these kids to start kindergarten. They like it because the average drive for a Playa Vista resident who doesn't work at Playa Vista to work and back is under 40 minutes. The average commute to and from work in Los Angeles is an hour and 40 minutes. People like living close to work. We want to keep that going. We were green-we weren't dark green in the first phase, and we won't be dark green in the second phase, but we will be closer to it. Through technology and the markets it is more economically efficient to be green than it was in those days.
In 2007 the market was hot and heavy and we had all these approvals. During that time period, we started construction of The Village and spent about $100 million doing infrastructure, the underground utilities and everything else. Then we stopped with the litigation, but when we start again it will emerge much faster than the first phase emerged because the infrastructure is already in.
Can you be enticed to do this again?
No. There are two things I can't be enticed to do again. One is Playa Vista and two is run for mayor.
Elaborate on Playa's efforts to preserve the wetlands. How much of that has Playa Vista taken on?
That was the happy day that Playa Vista turned from controversial to cool, and I, as president, turned from being against Playa Vista to being for Playa Vista. Everyone said all the land west of Lincoln should be preserved and not built upon. When I got there, the mainstream environmental groups felt like, "My gosh, we have infiltrated the developers, we have a guy who is friendly to our cause." I told them that was true and that they should be nice to me because I was a parks commissioner. Would you rather have somebody from Wall Street run this place? We worked with the state and we wound up donating 400 acres west of Lincoln and then sold to the state another 192 acres, which could have been developed. That happened through a water bond-Prop 50. On that magic day when all those school kids and I gathered and we signed an eyewitness to the deeds, it was the biggest land transfer in L.A. since Griffith Park. That was an important thing for L.A. and for Playa.
How have they implemented the vision for that preserve?
We are doing a freshwater marsh, which makes the ocean cleaner and naturally builds a riparian corridor along Playa with a 2-mile jogging path that has all kinds of birds and fish. That is working beautifully and the beach is a cleaner place. Unfortunately, for the land that we gave to the state, where this huge victory party was celebrated by some of the extremist opponents to Playa Vista, and I thought, "They've won, and now they're going to do something because that is what they said," nothing has happened on it. It is disappointing to me, but it gives me a new outlook on the extremists-not the mainstream environmental organizations, like Heal the Bay, Tree People, and a number of others, who have been wonderful partners helping us with all kinds of issues. The extremists don't want anything done, and then when they finally get something they don't do anything with it. That is unfortunate to me. We have 200 new species of birds that have been spotted in the freshwater marsh, and next door on the property on the 400 acres that we gave and sold to the state, there are 400 species of used tires. That's the difference. It's a dumping ground.
Who assisted you, and who will guide the build-out of Playa Vista?
The team that was here when I got here was very component, in a lot of ways, from residential development to design work to conceptual work to financial work to legal work. Some of those people will continue on until the last home is built. I don't need to be there for that. We are going to deal now with additional litigation for probably a year or so, and then we will do the sale of the remaining land to builders, who are already starting to line up, even in this economy. Patty Sinclair and Randy Johnson are now the co-presidents of Playa and will guide the ship the rest of the way home.
Is there a Phase III?
There is no Phase III. It's just the two phases. Phase I was the residential. Included in Phase I was all the office land, which we sold in its entirety and which had the Spruce Goose on it and other buildings, with additional entitlements. We sold that to Lincoln Properties and Tishman Speyer and the Clippers. There were three different buyers. The Clippers are finished-they need to work on things other than their real estate-but the other two entities need to work on their real estate. Lincoln and Tishman Speyer will be building out the office portions.
When you look back in ten years on your tenure at Playa Vista, what will you be most proud of having developed on this former Howard Hughes site?
A self-sustained community, developed in its entirety. If this site would have been a lemon grove or a rose garden it would have been a noble result. The fact that it was on an old airport that was just cement-we didn't build on the wetlands; we just built on the old cement-makes it more noble. The end result is this community that involves Playa and the neighborhoods around it and feels really good about itself. That real estate development is a combination of live, work, and play. In addition to that it has a school, it's own television station, it's zip code, it's own clothing line, and it's own political strength. We would have 600-700 people go to hearings. What is involved is a living, breathing thing called 90094.
What is your next challenge, Steve?
First of all I own a portion of Playa Vista. Until the last condo is sold, I still have an interest there and I will be available and on-call to give my two-cents worth. I don't need to be there day-to-day. I am young enough that I want to do something else day-to-day. I am going to take a couple of months to decide, like I did after I lost the election. I don't believe in knee-jerk reactions, going from one thing to another immediately. I want to see what comes up and how I feel about things.
My value is in taking a company or a project and raising the level of leadership, philanthropically, politically, community-wise, and with education. I am not sure it has to be a real estate company or a real estate project. There are a number of companies that could be re-branded and become a leader. L.A. needs more businesses to lead in a number of ways. I want to take a company-whatever they do-and make it a force to be reckoned with in Los Angeles. The way that I can do that is through implementing great public policy, where things like internal rate of return and return on investment are a result of great public policy.