Despite the crash of the residential housing market, metropolitan L.A. still faces intense market pressure from housing demand and gaps between prices and income levels. State laws also require aggressive action from local governments in creating affordable housing stock. In the following TPR op-ed, Ron Kaye of ronkayela.com, argues for the interests of residential dwellers who fear that the so called "granny flats" ordinance will fundamentally alter their neighborhoods.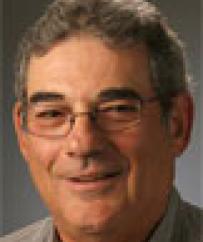 In cities like New York, San Francisco, and Los Angeles, the phrase "affordable housing" is on its face an oxymoron-there's nothing affordable in housing in cities where large numbers of people want to live.
It's as simple as the law of supply and demand, the greater the demand, the higher the price. So there's a lot more profit to be made building new housing at market prices for the affluent than low-priced units for the poor.
But that hasn't stopped everyone from President Obama on down to states and local governments from trying to find a way to create houses and apartments that cost less than a third of the income of people with little money: the poor, students, the elderly on fixed incomes.
The latest effort of Los Angeles City Hall involves implementation of a 2002 law, AB 1866 (http://www.leginfo.ca.gov/pub/01-02/bill/asm/ab_1851-1900/ab_1866_bill_20020929_chaptered.html), which required cities to develop rules for "accessory dwelling units" (ADUs)-granny flats in separate backyard units, garage conversions, and interior apartments all qualify as ADUs.
Spurred on by City Council President Eric Garcetti and Westside councilmen Bill Rosendahl and Paul Koretz, among others, the Planning Department has quietly developed a new ordinance that would open up most of the city's neighborhoods to ADUs by right of the property owner with only administrative approval required. No hearings would be required even though ADUs would dramatically alter the character R1 neighborhoods.
"The current housing crisis is exacerbated by the turmoil in the mortgage lending industry where foreclosures have increased and many other homeowners are on the brink. This situation impacts all segments of the housing market, but is particularly dire for those with low incomes, those with special needs and the homeless," the council members wrote in an Oct. 20 motion. (http://clkrep.lacity.org/onlinedocs/2009/09-2589_MOT_10-20-09.pdf)
"The number of low income households and the pervasiveness of poverty in Los Angeles are markedly higher than in other urban areas. These factors further speak to the need for more affordable housing in Los Angeles, but creating this housing will require greater subsidies than in other areas as well."
"In the past decade, the median price of homes in Los Angeles has tripled while the average rent for a two bedroom apartment has doubled. Meanwhile, the median family income has increased only 18%. The number of low income households and the pervasiveness of poverty in Los Angeles are markedly higher than in other urban areas."
Their answer is to encourage development of ADUs, legalize thousands of illegal units that already exist, and find more money for subsidies.
There was only one problem: As word spread through the Internet's word-of-mouth machinery of blogs, websites, and emails to Neighborhood Council members, homeowner groups, and other community activists, the uproar was deafening. They saw what city planners were proposing as a threat to the quality of life in their neighborhoods even greater than the one posed SB 1818's affordable housing density bonuses for new developments, something that already is tied up in the courts.
Community activists Gerald Silver and Karen Kanter captured their reaction in an article on OurLA.org (http://ourla.org/index.php?option=com_content&task=view&id=965&Itemid=3235) in a series of provocative rhetorical questions:
"Is the Planning Department pulling a 'fast one' on the public? Is the Planning Dept. promoting a secret agenda to add more housing density with second dwelling units? What is the real truth behind the current law allowing granny flats and second dwellings on R1 lots?"
A lot of the problem stems from the way City Hall works. Planners started developing the new granny flat ordinance months ago and scheduled three public hearing between Oct. 3 and Nov. 7 with the goal of cutting off public comment by Dec. 15 and getting the ordinance before the Council in early 2010.
The process has not gone smoothly.
"After further consideration, we have decided to extend public comment until January 29th as updated and posted on our website. We are hearing from many sectors of the city. Thanks," Gabriela Juarez, the Planning Department's point person on ADUs wrote in an email in late November.
A lot had happened in the month since community activists figured out that the bland Planning Department's website announcement of "Accessory Dwelling Units (ADUs) Workshops" posed a threat to their neighborhoods.
They seized immediately on Planning Department assertions that state law "mandates the creation of accessory second dwelling units in the single family zones." (http://ronkayela.com/FAQs.pdf)
There's a world of difference between mandating ADUs in R1 zones and what the state law in fact requires.
AB 1866 requires cities to follow the rigid requirements of the state law or develop their own ordinances with wide latitude as to specific conditions that can be set down.
State Housing Department guidelines (http://www.hcd.ca.gov/hpd/hpd_memo_ab1866.pdf) put it this way:
A) Designate areas within the jurisdiction of the local agency where second units may be permitted. The designation of areas may be based on criteria that may include, but are not limited to, the adequacy of water and sewer services and the impact of second units on traffic flow.
(B) Impose standards on second units that include, but are not limited to, parking, height, setback, lot coverage, architectural review, maximum size of a unit, and standards that prevent adverse impacts on any real property that is listed in the California Register of Historic Places.
(C) Provide that second units do not exceed the allowable density for the lot upon which the second unit is located, and that second units are a residential use that is consistent with the existing general plan and zoning designation for the lot.
Pasadena, for instance, set the minimum lot size for ADUs at 15,000 square feet, which exempted nearly every property in the city.
San Diego set a 10,000 square lot size minimum, required the property owner to live in one of the units, barred them in coastal zones, limited them to 5 percent of the units in any community, and left open the possibility of banning them entirely if the determination is made the water, power, roads, and other infrastructure are inadequate.
The guidelines put forward by the L.A. Planning Department are far less restrictive.
At first, a 7,500 square-foot lot size was proposed, but planners are now pushing for it to be reduced to the minimum single-family home lot, 5,000 square feet. That would make virtually every single family home in Los Angeles available for ADUs except those "in a Hillside area, Equinekeeping District, along a Scenic Highway designated in the General Plan, or where the width of the adjacent street is substandard," according to the Interim Guidelines. (http://ronkayela.com/INTERIM%20DEPARTMENTAL%20GUIDELINES%20FOR%20ACCESSORY%20DWELLING%20UNITS.pdf)
Beyond requiring a single on-site parking space for the ADU, the planners are proposing few restrictions other than compliance with basic building codes and that units have at least two rooms.
For many single-family home owners-now a dwindling portion of the city's residences at barely 40 percent-the proposed ordinance represents an attack on the quality of life they cherish.
They are gearing up for a fight and are threatening to sue, although a near majority of the City Council already backs the lenient granny flat ordinance.
City Attorney Carmen Trutanich weighed in on the controversy in November by telling about 60 activists at a Neighborhood Council PlanCheck meeting that nothing in the state law requires the city to open the floodgates to granny flats throughout most of the city's residential areas and that the law doesn't "mention minimum lot size or parking requirements or anything related to restrictions on residential density."
In fact, the city's interpretation of state law appears to be based on 2004 legislation, AB 2702, which was pushed by the odd coalition of the Board of Realtors and several poverty groups to limit local governments' ability to deny or place restrictions on the development of second housing units. It passed both houses but was vetoed by Gov. Arnold Schwarzenegger as an infringement on the rights of local government to determine most land use matters.
The collision of interests-affordable housing for low-income people and the quality of life in the city's largely middle-class single-family home neighborhoods-goes to the heart of Los Angeles' heightening political tensions.
Faced with growing sources of tensions-massive budget deficits, sharp cuts in public services, the need for massive investment in deteriorating infrastructure, and pressure to replace coal-burning power plants with renewable energy-Los Angeles is at a political crossroads and granny flats are certain to fuel passions as the debate unfolds in the next few months.