After a tumultuous and difficult year, the State Legislature appeared poised to make history by striking a water deal at the 11th hour of the legislative session last month. With the legislature now in a special session and the many stakeholders on the issue working hard to hammer out the remaining policy and financing obstacles for a comprehensive water policy for the state of California, TPR/MIR was pleased to speak with Jeff Kightlinger, general manager of the Metropolitan Water District, a water wholesaler whose willingness to help finance key Delta conveyance facilities is a cornerstone of the progress made in recent weeks and months in the Capitol.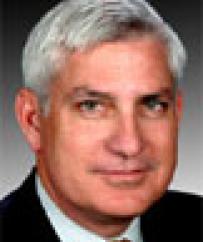 The governor had threatened to veto every bill passed by the Legislature if they didn't produce a water bill this session. The Legislature evidenced progress, and the vetoes were avoided. What now is the status of a hoped-for comprehensive legislative water deal and bond?
A Legislative package to address problems in the Delta and water issues in a comprehensive manner was very close to being finalized by the legislative deadline of Sept. 11. We thought we had a policy bill focused on the Delta that people were comfortable with. Then there were a couple of add-ons-a conservation piece to meet the Governor's goal of 20 percent by 2020. There was disagreement as to what was and what wasn't in there. There was also a piece addressing how the State Water Board looks at water rights. That turned out to be fairly contentious and difficult to wrap up.
With the core piece concerning the Delta, however, there was pretty good agreement between water importers and exporters and environmental teams. We had a good working framework by Sept. 11. The chief problem was, it wasn't done until late on Sept. 10 and that didn't leave much time to talk about financing or the other controversial pieces. They pulled the plug on it late that night. Since then, the parties have been meeting. There has been stakeholder consultation on various technical pieces, changes to the water rights piece, and changes to the conservation piece. There are a couple of slight changes under discussion on the Delta governance pieces.
The governor threatened to veto all bills absent a water deal, which forced the parties to come together. They made sufficient progress up through Sunday and he felt comfortable signing the bills he ultimately signed. The Governor has called for a Special Session and we are hopeful this will lead to a package that works for everyone.
When MIR last interviewed you for an article on "the good, the bad and the ugly" of capital actions in 2008, your interview was carried under "the ugly" heading due to the absence of a water bond on the 2009 ballot. You mused then that perhaps a water deal was premature, and that within the next year it would be timely and these issues would be resolved. What led you to be optimistic about progress in 2009?
I was optimistic about 2009 because I thought we could make more progress on the policy pieces. It was difficult, because we hadn't gotten much consensus on how we wanted to handle the policy, to focus on financing. I remain optimistic because of the reason they called the special session-that is, we have made significant progress on the policy. We have a pretty broad consensus of support on the policy. That will hopefully guide the discussion on finance.
Could you share with our readers a thumbnail summary of a likely comprehensive state water policy?
There is broad agreement that we should address a comprehensive range of water issues that includes conservation, groundwater monitoring, water rights, and the Delta. There was agreement that we needed a broad package to address policy on all of those issues. That is in Senator Darrell Steinberg's draft of SB 68.
When we got to the Delta, there was agreement that we should form a Delta council to help oversee the 200-some agencies that play some decision-making role in the Delta. While it wouldn't authorize a new canal or a new conveyance system, it would set forth a path under which one could be approved. It established authority for the State Water Resources Control Board to appoint a Delta water master to enforce water rights within the Delta. It was critical for exporters that it blessed the Bay Delta Conservation Plan, if it meets the highest environmental standards, which is the heart of getting the Delta ecosystem restored and building new, improved Delta conveyance systems.
This would be very significant legislation if it moves forward. There are obviously a wide range of stakeholders working on this. Whether or not it is successful we have to give an enormous amount of credit to President Pro Tem of the Senate, Darrell Steinberg. He represents Sacramento and has really stepped up to say that we need this for the good of California. Many in his backyard are saying, "Wait a minute. You're helping Southern California get more reliable water at our expense." He is saying, "No, I am helping California get a better system." There is significant leadership on his part, along with everybody else engaged in the process.
What is the likely cost of the investment initiatives that are on the table in the Capitol? What impact will that cost have on the wholesale prices of water in Southern California?
Cost is obviously a key consideration. The Delta changes alone are being studied right now through the Bay Delta Conservation Plan process. We are looking at somewhere between $6 billion to $12 billion for conveyance solutions, depending on how much of that is tunnel, which routes we take, and the amount of land acquisition necessary. In terms of an ecosystem solution, we have been hearing somewhere around $2.5 billion to $3.5 billion to acquire land and restore habitat. This does not include enhanced funding needed for water conservation, recycling and reclamation programs.
What is your estimate of what wholesale water rates will be in years to come?
The impacts on wholesale water rates look to be an increase of somewhere in the range of $75 to $100 per acre-foot. That is pretty significant in the Metropolitan world; it's about a 10 percent increase in rates. This would be spread out over a decade. This is a decade-long process.
There has been long-standing tension between advocates of surface-storage in the Central Valley and advocates for restoration of the levees. What is the status of this stand-off?
The tension is still there and it has held up getting closure on the finance piece. The folks who want the new water conveyance system-Metropolitan, the Central Valley agricultural people, the South Bay Area, Santa Clara-have all said they are willing to fund the new water conveyance system. Depending on which route is chosen, it could be anywhere from $6 billion to $12 billion. They would do that through revenue bonds so that it doesn't have to go to the voters and the taxpayer doesn't have to pay. That takes a significant funding battle off of the table.
However, the other funding piece under discussion, government obligation bonds, includes funding for new reservoirs. There is significant tension regarding surface storage between many in the environmental community who feel that reservoirs are wasteful, expensive, and don't provide enough yield. People in this camp prefer groundwater storage projects. On the other hand, many farmers and residents in Central and Northern California want the tangible asset of holding water in their area in above-ground reservoirs. There is significant tension between the advocates for and against surface storage. Over the last couple of years it has become partisan, with Republicans supporting new dams and surface storage, and Democrats supporting the environmentalist perspective. It's one of the divides that Senator Steinberg, the Governor, Senator Cogdill, and others are trying to bridge.
Give us some insight into MWD's Southern California efforts regarding water storage, e.g. Diamond Valley Lake and underground aquifer recharge investments.
Southern California-because the state has been slow in developing new storage-has done it on our own. Both surface storage and groundwater storage are very useful for water management. They are two sides of the same coin of water storage. The Metropolitan Water District built and funded the $2 billion Diamond Valley Lake reservoir. It holds 800,000 acre-feet of water and has been extremely valuable. We would have had significant water shortages throughout this drought and because of the cutbacks on the State Water Project over the last couple of years, but for our ability to regulate our storage. In addition, we've funded groundwater storage, at considerable expense, throughout Southern California and the Central Valley. We cooperated with Metropolitan's member agencies and invested in new spreading basins, wells, pipes, and the ability to move groundwater in and out more quickly. That has made Southern California much more water-supply reliable.
What is the status of Southern California's allotment from the Colorado River? What has MWD done to make up for the loss of much of water over the last few years?
Starting in 2003, we lost about half of the supply we took from the Colorado River due to the ongoing drought and Metropolitan's low priority rights within California for Colorado River water. One of our biggest success stories is the programs and projects we have put in place over the past six years that have helped make up for the water we lost from the Colorado River. This year, in 2009, Metropolitan will receive over 1.1 million acre-feet of water-basically a full Colorado River aqueduct-to Southern California. It is a real success. With all the challenges on the Colorado River, we managed to rebuild our supply there. It has come at quite an expense. We've lined canals; we've worked with our agricultural friends. We've done transfers. The San Diego County Water Authority and Imperial Irrigation District completed a transfer agreement. We've built projects. Most recently, we joined with other water agencies in a pilot effort to test the Yuma desalter, a desalination project. We are replacing water that we used to get for free with water that costs anywhere from $250 per acre-foot to $400 per acre-foot. We have had to raise rates to accommodate that. The good news, though, is that we have managed to replace that water and rebuild a reliable Colorado River aqueduct supply.
What is MWD's position and policy regarding water transfers?
They are very much part of our plans. We have done a number of transfers. We have transfers within the Central Valley. We have transfers with Palo Verdes and with IID coming from the east. We have been trying to do transfers with rice farmers up in Northern California. The challenge with the drought water bank and option transfers this year has been because of the problems with conveyance through the Delta. We simply haven't been able to access water north of the Delta: we can't move it due to the fishery restrictions to protect Delta Smelt and salmon. It really has broken the transfer market system that we were hoping to rely on during years of drought. It is something that we are studying to see how we can address it to return market water as a viable tool. We have to fix the plumbing system so we can move that water.
How does desalination, recycling, and reuse fit into the strategies of MWD?
For the past two decades, Metropolitan's strategy has been built around the realization that we are simply not going to be able to import more water to handle growth. Starting around 1990, we developed the strategy of maintaining our baseline of imported supplies and accommodating regional growth through desalination, recycling, reclamation, and conservation. Up until now, this plan has been very successful. Four million people have been added to the region, yet we actually import less water today than we did in 1990. We achieved that primarily through water efficiency and local projects. We funded them and they worked. What is worrisome is that if we lose the actual baseline of imported supplies, those local projects and conservation have to do more than just accommodate growth. If that happens, we have the issue of stranded investments in the State Water Project. We then have the enormous cost of duplicating systems. Also, it poses the question of how we grow reliably. That is what we are trying to solve with the Delta fix and rebuilding our Colorado River supply. We still see a significant future for the local projects as well as conservation.
Water in California, most observers agree, is all about politics. Address the politics of water at the state and regional level.
Politics are definitely part of water, and it's always tricky. Metropolitan was designed to be a regional, supplemental provider, while local agencies would work within their own local supplies. It is more of a cooperative and partnership than a top-down governmental model. Metropolitan doesn't have the ability to tell the DWP to pump a certain pump so we can move water elsewhere. Regional cooperation makes the whole system work. When it works, it works well. When you have local politics and people not willing to share, or not willing to work with a certain part of the region, it won't work as well because there is no ability to issue orders or commands. The system has worked well to date, but it does require goodwill and cooperation to make it work.
On the state level, politics still remains a very tough issue. You have agricultural versus urban issues, water users versus environmental issues and north versus south issues. All of these competing interests are very difficult to work through. Progress in water politics happens very slowly. We have been in a crisis the last few years and that tends to sharpen everyone's focus. Hopefully we make progress during the crisis so that we get something done.
Since your last interview with MIR a year ago, the Delta Vision Plan has been released. Is it now the game plan driving MWD's agenda, or has it been pushed aside?
The Delta Vision remains the game plan for how we move forward. Sen. Steinberg's draft of SB 68 attempts to build the right governmental structure to achieve the coequal goals as laid out in Delta Vision: the restoration of the Delta ecosystem and the delivery of a reliable water supply. It may not deliver more water for export but it will make what is available more reliable than it is today.
<