The growing congestion at the region's airports tends to get lost amid the public attention given to traffic and the state of public transit in Southern California. In order to better understand LAWA's efforts at regionalization and to learn the details of recent changes at LAWA (including major renovations at LAX, the renewal of commercial service at L.A./Palmdale Airport, and major hires at the executive level), MIR was pleased to speak with Jess Romo, manager of L.A./Ontario Airport.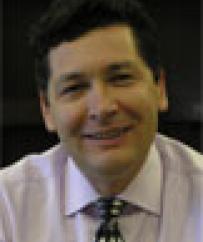 LAWA recently resumed commercial service to and from L.A./Palmdale Airport, with flights by United Airlines to San Francisco. Given the failures in the past to retain commercial air service, what will support good service this time around?
Launching the United service involved a partnership between the city of Los Angeles, city of Palmdale, Antelope Valley region, and United Airlines, which was selected as the carrier of choice through a competitive RFP process. The incentive program for L.A./Palmdale includes a number of ideas, such as a financial formula that will help ease up-front costs. As the commercial service grows, the expectation is that United's profit margins and loads will get them to the point where they won't need the subsidies to run a profitable operation.
So the service ultimately has to sustain the minimal costs, and at this point the incentives are jump-starting the service?
Correct. Actually, this is a program that can be made available to airport operators to help initiate service in under-served markets. It is clearly a short-term program. In fact, this program has a three-year term and the subsidies phase out over this three-year period. Within three years, it's expected that the air carrier will be self-sustaining.
L.A./Palmdale has hired a new airport manager, Bob Gluck. What led to the creation of this position and how will Mr. Gluck's position support LAWA's expanding vision of the services at LA/Palmdale Airport?
We have been considering a number of strategic initiatives including realignment of some work groups within the larger organization. With the start of commercial service at L.A./Palmdale, it made good business sense to align it with L.A./Ontario, another commercial airport in the Los Angeles World Airports system.
Historically, L.A./Palmdale was managed by staff at Van Nuys, which is a general aviation airport. To achieve some level of complimentary support, we opted to press forward with this realignment plan. Through a competitive process, we interviewed a number of strong candidates and Bob Gluck was the most qualified. He coordinated the effort that prepared L.A./Palmdale's terminal in anticipation of United's new commercial service. He will be responsible for day-to-day operations at L.A./Palmdale, which is very similar to my role for the day-to-day operations at L.A./Ontario.
As you know, the Southern California Regional Airport Authority was recently re-established, and in an interview with MIR in January, L.A. County Supervisor Don Knabe expressed his concerns that Palmdale could become another Riverside and lose interest in a regional plan for air transit. Is SCRAA doing everything it can to cooperate with the city of Palmdale in expanding services?
I'm not intimately familiar with recent actions that SCRAA has taken relative to ensuring that LA/Palmdale starts out well and continues as a viable alternative. But I would say this: there are many members on the SCRAA commission who have a very vested interest in seeing it succeed. The good news is that through the partnerships that SCRAA brings to the table, a lot of the stakeholders are meeting and discussing these types of initiatives strategically and thoughtfully.
There's been a lot of discussion about the possibility of L.A./Palmdale becoming a logistics and goods-movement hub for an "inland port" system. What is the promise of integrating LA/Palmdale into the Southern California goods-movement infrastructure, and what kind of hurdles are you going to have to overcome in that kind of a challenge?
We're going to look at alternatives on the passenger side as well as the cargo side. I would say that one limitation of L.A./Palmdale is its lack of sufficient highway and related transportation infrastructure. There are rail lines, but rail lines typically carry heavier weight and not the types of high value goods normally carried by air. The other limitation is that we currently don't have cargo facility infrastructure on the ground or in the planning stage. Lastly, with the Southern California Logistics Airport just to the east, we would be competing with their cargo-related efforts, and already they have infrastructure in place. They also enjoy the benefit of adjacency to the I-15 Freeway which takes you to Las Vegas and points beyond.
With that said, we have another airport in our system, L.A./Ontario, which is already a significant cargo hub. In the near term, we'll continue to focus on the cargo potential of L.A./Ontario. We will also focus on developing L.A./Palmdale to become, on its own, a passenger venue, with ways to get travelers out of the L.A. region without having to go through LAX.
The city of L.A. owns the Port of L.A., and it also owns a tremendous amount of acreage at L.A./Palmdale. A lot of commentators look at that acreage and think that it would make sense that some of that could even be controlled by the port as a kind of remote corridor. But you're basically saying you don't have the infrastructure to get from point A to point B.
There's limited infrastructure to get goods between the Port of Los Angeles and the L.A./Palmdale airport. There's just one major thoroughfare between these two points. But this doesn't mean that with time there won't be partnerships created to solve this current logistics challenge and create opportunities to consolidate or otherwise transfer goods out of remote facilities at LA/Palmdale. But keep in mind that air logistics and sea logistics are very different in terms of the type of the cargo that each moves.
In terms of LAWA's plans to grow the regionalization of the area's airports, what role do you see L.A./Palmdale playing? How does the L.A./Palmdale airport complete the set of Van Nuys, LAX, and Ontario?
L.A./Palmdale has long-term potential since we have over 17,000 acres of real estate out there. With the right type of infrastructure, whether high occupancy vehicle lanes, dedicated rail lines, or just increased and expanded roadway infrastructure, L.A./Palmdale could be a great alternative. L.A./Palmdale is about five and a half times larger than LAX in terms of size of the real estate. You can imagine that over time, LA/Palmdale as an airport facility really has potential to be major airport within our system in terms of the flexibility and ease of use. In the mean time, we are going to focus efforts to make sure that we can introduce passenger routes that will take travelers from L.A./Palmdale to large hub airports, whether it's San Francisco, Denver, or Phoenix.
What do you believe are the biggest challenges commercial service at Palmdale is going to face? If, in five years, MIR returns for an interview, what will dominate the conversation?
Today, we have a 9,000-square-foot terminal with limited capacity to push passengers through. At this time, we do not have the demand for 20 or 30 flights a day, and we wouldn't be able to handle it immediately if we did have that type of demand. Operations will have limitations based on the size of the existing terminal. But we are ready to manage and be prepared for what growth potential is out there.
We also want to make sure that United does well, and that after the three year period, subsidies aren't needed anymore. The next step will be terminal expansion because to get significant, additional operations, we will have to consider expansion projects both for the terminal and ramp side. I think in the short-term, there are a couple of key points. One is to ensure that airlines have the airport available for use, which they do, at a competitive rate, which they do.
The airlines also have to market their service and make people aware that there is an alternative to LAX or other airports in the L.A. region. It's great that many of the residents in the Antelope Valley already use L.A./Palmdale. It's going to be equally important, if not more important, to try to convince the people that live, say, in Santa Clarita or the north part of the San Fernando Valley to use L.A./Palmdale. Again, they all have to make decisions about whether they want to drive to LA/Palmdale early in the morning, not have to worry about traffic, get free parking, and get straight onto a jet. Or do they want to go to LAX the night before, stay at a hotel, pay for parking, and go through the hassle of trying to get on a flight in one of the many terminals there? The answer will be clear, at least for some passengers.
Gina Marie Lindsey was recently selected to manage LAWA. What type of airport experience does Ms. Lindsey have and what do you see as her vision for LAWA generally and LA/Palmdale specifically? What advice could you give her on running this region's Airport Authority and on how best to realize the potential of a regional system?
Gina Marie has extensive experience, having run the Anchorage Airport and the Seattle/Tacoma International Airport, which are both significant airports in terms of logistics programs, as well as, with respect to Seattle, a substantial level of passengers for both domestic and international travel. Gina Marie supports our readiness to take advantage of opportunities as they come up in terms of partnerships with other organizations and groups, such as the alliances that have been created between the city of Los Angeles and the city of Palmdale. She advocates the push for regionalization and that it should be supported by strong programs.
<