Cities of the Inland Empire are often accused of exemplifying the worst of urban sprawl and of a multitude of offenses against the environment. The city of Riverside, however, is defying that stereotype by instituting its aggressive "Green Riverside" program to green its utilities and other city entities. MIR was pleased to speak with David Wright, general manager of Riverside Public Utilities, and Rebeccah Goldware, environmental relations manager for the city of Riverside about the city's efforts.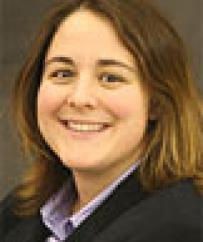 What are Green Riverside's objectives for mitigating climate change citywide?
David Wright: We have an electric and water utility in the city, kind of like LADWP. A number of years ago, before the "green" word started coming around, we realized that we needed to make an energy conservation effort. We knew that the more that we did to conserve energy, the less that we had to purchase. It's especially important to supply our customers at peak. That peak power is what requires new power plants to be built, and usually it's the most costly power. So if you can save energy use at the peak of the day, you can save money and do the right thing as well.
We started a number of programs, initially concentrating on education and providing rebates. One of our first big promotions was an Energy Star double rebate program to get people familiar with Energy Star. We offered double rebates for any Energy Star appliance during a four-month period around Christmas of 2002. At that point we had 90,000 residential customers, and 11,000 customers took advantage of those rebates. If you go back five years, not that many people knew what Energy Star was, but we actually hit 12 to 14 percent of our customer base in that period of time. It was a successful promotion.
Another program was Tree Power. Customers were planting trees, but we were not sure they understood how much shade on their home reduces peak power usage. In the last eight years we have given away about 43,000 trees. I am confident that we will get to 50,000 trees this year. Giving away 50,000 trees when you have only 95,000 residential customers is a great success. By doing that you help the environment; you're shading your house; you're beautifying the area.
That is on the customer end; we have over 30 programs to help bring renewable energy to customers. We have more solar per customer than any other utility in California. We are also well ahead of the curve on renewable energy resources. We have committed to 10 percent for 2010. But actually, this year is will be at 20 percent for 8–10 of the months-there are just a few months when we won't meet it. By 2010 we will be there every month. By 2015 we will be at 25 percent. This week, the board is considering going to 33 percent by 2020, and I expect them to support that.
Verdexchange News ran an interview last month with Rich Atwater and Martha Davis of the Inland Empire Utility Agency. The spoke of "closing the loop" on waste, power generation, and water supply. What are utility districts around the state doing to reduce reliance on fossil fuels and greenhouse gas emissions?
The climate change issue relates to AB 32 and SB 1368. Our biggest challenge, from a greenhouse gas and global warming approach, is a transition away from getting 60 percent of our power from coal. Essentially, all of that coal comes form Utah. We have started looking at different technologies that might be placed on that power plant in Utah because we have rights to that for another 20 years.
It's a challenge, because California has strict standards related to greenhouse gases and emissions that the rest of the states don't have. We are trying to balance our state versus the other states and the rest of the world. We're looking at carbon sequestration and gasified coal (IGCC). We are doing a study to determine the best technology, and then we will try to determine an implementation strategy for that technology, which has never been used at such a large facility.
The May VerdeXchange News also includes an interview with Robyn Beavers of Google, which plans to take 30 percent of its energy needs off solar panels; another interview was with Jim Dehlsen of Clipper Windpower. How do these technologies fit into Riverside's climate change portfolio?
We own wind power, and we are trying to add more wind. But the hard thing with wind is that you can't guarantee it is blowing when you need it. At our hottest hour of our hottest day last year the wind just wasn't blowing. Our wind turbines, which are out by Palm Springs-were standing absolutely still. But that doesn't mean that we shouldn't try to get as much as we can; it just means you have to have some back-up resources.
We also looked at solar. The reality is that solar on residential rooftops isn't yet cost-effective. We don't want to discourage anybody, but most people aren't participating in this program because of cost. Our solution was to promote solar on larger-scale municipal facilities. You put them in areas that will be visited by a number of residents so they start seeing that solar is necessary. We have a carport at one of our Metrolink stations so that you can use mass transit, which helps the environment, and park underneath the shade of a solar carport, which provides energy. We put solar facilities on the community swimming pools at three local parks. We have a large solar facility on City Hall and another at a senior center.
Rebeccah, what is the city of Riverside doing beyond what your utility is managing?
Rebeccah Goldware: One thing is the energy-efficiency program that David mentioned. They saved over 25 million kilowatt-hours, which is equivalent to removing about 3,800 vehicles from the road, which is pretty impressive. That's on an annual basis. And over one megawatt of renewable energy is generated within the city limits. Fifteen percent of the water we use in Riverside comes from non-potable and reclaimed sources. There is also a unique Public Works project at the wastewater treatment facility, which takes restaurant grease wastewater and turns it into methane gas that can be used to power the wastewater treatment plant.
DW: Those are great projects. The city saves over a $1 million in natural gas cost a year by generating our own power from restaurant grease. It's not only a great project, but it saves tax payers a million bucks a year.
RG: We also have the city tree-planting program. We received the Golden Tree Award from the American Public Power Association. We are the only entity in the state to receive that award, which requires that you have at least one tree planted for every meter that you sold. At the time we had 104,000 meters. Parks and Rec has a park across the street from City Hall downtown, and in the pilot project year, they water conservation reached 40 percent. That was a joint effort with the utility. Nearly 60 percent of all non-emergency city vehicles use alternative fuel. We also have CNG, hydro, and liquid propane fueling stations. It's not just for city vehicles-but for public consumption.
We also have LEED buildings. There is an innovative program called Cleaning Up Riverside's Environment (CURE), which is run by the Public Works Department. Through this program, people can take filthy items, household hazardous waste, electronics, and other items like that and drop them off. Through Public Works programs, 50 percent of trash is diverted to recycling facilities.
What is changing in the body politic that is helping the city accelerate investment in and adaptation to new green technologies and alternative fuels?
RG: I think there is now great acceptance in Riverside. When we started the photovoltaic program for residential customers, he got a couple calls here and there; some people were interested. The mayor actually declared in January that we would be a leader in the industry and we would be a green city. People took note of that, and they are active and interested. It's happening in the business community and the residential community. City Hall is behind it, in fact, that is why I am here-they believed it was important enough to have a specific person coordinating these efforts.
You have one of the most respected mayors in California, Ron Loveridge, and he has been working for years to make Riverside a regional economic powerhouse. How do you balance the expansion of your economic base with making the city of Riverside more livable and sustainable?
DW: We've gathered the community around us. I am constantly in discussions, at community presentations, and at Chamber of Commerce presentations, with Rebecca and our staff, showing them things we can do that don't take a lot of effort-like turning off the lights. We're giving presentations on conservation of electric energy to every fourth grader in the city. We're adding a water conservation piece that will reach every fifth grader.
I think the first question people ask is, "What can we do that is really easy?" Telling someone to do something difficult is a big challenge. But there are a lot of things that are easier to do-just regular conservation and efficiency. And we've put money behind it-people like rebates and sales; that is just a reality. But we still need to communicate even more to our customers and let them know what they can do that they might not be doing already. We have a water utility, and water hasn't been that expensive, so there hasn't been any incentive for people to conserve. But in our last rate increase we added tiers so the more you use, the more you pay.
We recently had a presentation about how you can convey a meter reading inside your house. Put it in the kitchen and you can watch how much energy you are using and see how much it was costing you to use that energy so you can cut back during certain times of the day.
One of the other challenges is that a lot of the legislation doesn't coordinate. And that is because it is such a high priority for people. We try to stay on the leading edge of doing the right thing. It's tougher if you are trying to play catch-up.
If the green innovation world were trying to share the latest technologies and consulting services with the city of Riverside, how would they reach you? How do you keep track of other states, regions, and cities to be sure that you are getting the latest and best technologies and information?
RG: Part of that comes from having an informed staff who know their industry well. A perfect example of that was the Public Works Department's wastewater treatment facility. They knew that they could use restaurant grease wastewater, and they needed a couple of parts to turn this huge digester providing nothing except waste into something that is beneficial and saves millions of dollars. The staff went out and got the parts that were necessary and some grant funding from the utility. Now they are receiving national recognition for a project that saves the city money and is extremely innovative.
Another part of it comes from an interested community. We have business leaders and the University of California, Riverside. The College of Engineering Center for Environmental Research and Technology (CECERT). CECERT is making clean diesel. They are doing a huge amount of things with particulate matter, air quality, and testing of vehicles. The business community, the education, and the residents are interested, and they're bringing it to our attention because they want Riverside to be ahead of the curve.
DW: From a technology standpoint we're at a power transition, engineering, reducing losses, making things more efficient. The back of our utility bill carries a message every month, like a small newsletter. And we are constantly talking to vendors about what kinds of thing they have.