Just as the logistics industry moved years ago from just the harbor area to the Inland Empire, now goods movement is going a step further to the High Desert. As one of the region's most robust industries, goods movement requires a vast infrastructure to store and distribute cargo, and the Southern California Logistics Airport has arisen at the former George AFB near Victorville as a new multimodal hub that integrates air, rail, truck, warehousing, and industry. MIR spoke with SCLA/Stirling Enterprises principal Dougall Agan about the facility.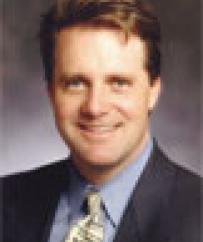 It's been over two years since MIR interviewed you about your work with Southern California Logistics Airport (SCLA). How has this venture progressed?
In the past two years we have completed approximately $85 million worth of new hangars at SCLA. We have had some tremendous aviation expansion at the airport and are now a full-service maintenance operation.
Off-airport, our biggest goal when I spoke to MIR last was to complete our entitlement on the rail complex; we were successful. It's now a 3,500-acre rail complex with a full specific plan and environmental certification. We are nearing completion on the federal environmental certification. We have just entered into a memorandum of understanding with Burlington Northern Sante Fe Railway (BNSF) to explore a major, million-and-a-half-lift-per-year inter-modal facility at SCLA.
This will balance out our multimodal capability, which we have been pursuing from day one. Our customer base will expand with rail-served industrial users, and we will continue to expand rail-served industrial capability to the north of where the BNSF inter-modal facility is anticipated to be located.
We also just announced a planned $350 million investment in roughly 6.5 million square feet of new industrial development located on 350 acres at SCLA. Newell Rubbermaid is our first built-to-suit tenant, and they initially are going to occupy roughly 407,000 square feet, expandable to a million square feet. They also have under option an additional million square feet of expansion adjacent to their first phase. In addition to Newell Rubbermaid we are launching a couple of speculative developments. One is a distribution facility in which we are in a co-marketing partnership with Cal Cartage. The other is a multi-tenant business park.
We are off to an exciting start based on the diversity of the tenant activity, whether it's aviation-related, rail-related, or straight distribution. Now we have a lot of smaller businesses that need to be at SCLA to help service the larger anchors like Boeing, GE, and Pratt & Whitney at the airport, as well as some of the demands we have now for the larger big box industrial users that need those ancillary services nearby. We're excited with the diversity of job creation. We estimate over 13,000 direct and ancillary jobs will be generated within that first 350-acre investment area.
What is unique about SCLA compared to other cargo hubs? What makes it attractive to tenants and local leaders?
I think number one is that we are an inland location that can provide a unique opportunity for job growth in Southern California. Its multimodal capability allows it to lessen the congestion and other impacts from clustering goods movement around the ports of L.A. and Long Beach or LAX.
Our project represents the future for California. As the Inland Empire has expanded over the last 10 to 12 years, many users moved further east of the port of L.A. and Long Beach to accommodate the growth in freight movement and occupied 368 million square feet of industrial space in that 10- to 12-year period.
The inter-modal facilities are near or at capacity at all four facilities here in Southern California. If we are going to keep pace with the projected growth in traffic for the next ten years, we need to accommodate that same level of growth-almost 18,000 acres of entitled land. SCLA has 64 million square feet of entitled industrial space with an airport that can accommodate approximately 3 million tons of air cargo with its entitlement from the FAA.
And we have an inter-modal facility, which, in its phase one of a million-and-a-half lifts per year of entitlement, is larger than the next biggest inter-modal facility in Southern California, which is Hobart at a little over a million lifts per year. We all know that the logistics industry is the fastest-growing employment sector in California; last year it even surpassed the growth of the entertainment industry-and those are good-paying jobs.
What role does the logistics industry of the Inland Empire and SCLA play in dealing with the state's goods movement challenges, its growth, and impact on the environment and mobility in Southern California?
It helps to spread out the goods movement infrastructure and lessen the impacts in and around the ports of L.A. and Long Beach and LAX. The majority of the goods that we are receiving through our primary ports are going out of the state of California.
An inland location for consolidation and redistribution that serves markets outside of California will reduce the environmental impacts on the L.A. basin. I think the overall volume projections can be met only by a solution that allows the primary ports of entry to increase their velocity of freight movement from ship to rail.
Elaborate on the recently signed MOU between you and Burlington Northern Santa Fe to build a major multi-modal cargo facility at SCLA. What impact might SCLA have on the booming goods movement through the ports? Are railroads & shippers willing to pay the added cost of consolidating goods in the Inland Empire?
We've already had migration to the Inland Empire. The logistics industry has spanned the distance from the L.A.-Long Beach seaport connection to Ontario, Rancho Cucamonga, Mira Loma, Redlands, etc. A clearing point with U.S. Customs clearance capability, bonded warehouses and a Foreign Trade Zone within a large multimodal environment is needed. SCLA can provide an accelerated U.S. Customs clearance point and Foreign Trade Zone capabilities because it is easier for customers to get to Victorville than it is to get back into L.A. given the congestion and distance.
BNSF has a national strategy to improve the velocity of their overall system, and I think Victorville is now a component in their overall vision. The beauty of their opportunity is that they're going to be locating this facility in the largest redevelopment district ever created in California; it's over 60,000 acres in size.
They have a true public-private partnership with our project that will allow them to grow and receive support for a variety of expansion schemes. Because SCLA is in an area where so much industrial entitlement is in place-and the environmental certifications are in place-they can respond better to market changes and growth in our location versus other alternatives.
BNSF has a long-term view with our project, even beyond the inter-modal commitment. They want to be a strategic partner with Victorville and the Southern California Logistics Rail Authority. This is just a first step, and I think many will see how our strategic partnership will succeed in protecting and preserving not only the United States' competitiveness worldwide, but also, more importantly, the job growth for California.
Aside from SCLA, what other public investments are needed to move freight in Southern California? How should the $20 billion in publicly approved bonds be invested?
It has to be approached as a system. Not as, "Here is our through-put point," and worsen the first bottleneck. I try to create a visual of, a barbell that has heavy weight at one end-meaning the ports of L.A. and Long Beach as our through-put point-but you haven't created a heavy weight to consolidate, re-sort, and redistribute freight at the other end of that barbell. You have to make capacity available at that exit point before you address how large and seamless we make the pipe between those two points.
We offer a solution because we can respond quickly with environmental certification, increased capacity, and entitlement, and also look at other opportunities for enhanced accessibility. For instance, the High Desert Corridor that opens the north part of L.A. from the I-5 over to the I-15 is kind of a parallel track to the 210 but in the High Desert region.
The High Desert Corridor will enhance accessibility for the Central Valley, where we have a tremendous amount of perishable goods distributions. It will also improve access between the Inland Empire and Northern California.
There has to be a significant investment in near- and on-dock rail to improve the velocity of sea container movement through the port. But you also have to consolidate and trans-load those sea containers for the long term. That capacity is limited in and around the port, and it is also limited by land availability in the Inland Empire. Then we can begin to focus in on the seamless pipeline: bridge crossings, rail crossings, and so forth between those two major nodes.
What should the civic and political leadership of metropolitan Los Angeles better understand re the logistics industry's Inland Empire's growth?
The projections of 3 million tons of cargo coming into LAX, and the 9 million tons projected, and their inability, based on environmental constraints, to absorb that 6-million ton difference requires us to look at a more regional approach; the same is true for the ports. We are at roughly 14.5 million TEUs today. We've heard projections from 36–40 million TEUs by 2020, but the current infrastructure will not be able to accommodate that level of growth without a paradigm shift, meaning that you have to look at a systems enhancement to increase capacity at the same time as enhanced, multiple-market accessibility.
SCLA offers an expansion of capacity with an enhancement of multimodal capability. We're looking to complement "America's Port," which the ports of L.A. and Long Beach have been called by the U.S. Department of Transportation. An inland site for consolidation, redistribution, U.S. Customs clearance, and Foreign Trade Zone staging and deferral benefits and the investments they make in new facilities and co-investing in what I would call "off-dock terminal capabilities" will only enhance the velocity and volume in the region.
<