2007 is already emerging as a pivotal year for Los Angeles World Airports. LAX greets the year with a pragmatic master plan, including runway upgrades, terminal renovation, and security enhancements. Meanwhile, airport regionalization has been moved to LAWA's front burner. There are increased flights at Ontario, a revival of air service at Palmdale, and the political renewal of discussions, sponsored by the Southern California Regional Airport Authority, among the region's county and city leaders to coordinate future planning and investment. Simultaneously, the LAWA board is searching for a new general manager who can run an organization more vast than most cities. To put the coming year in perspective, MIR was pleased to speak with L.A. Airport Commission President Alan Rothenberg.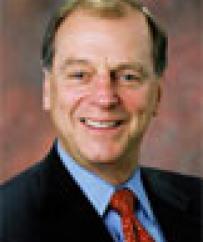 Los Angeles World Airports is searching for a new executive director to succeed Lydia Kennard. What sort of leader are the mayor and the commission seeking to hire?
We are looking to clone Lydia, but, unfortunately, I don't think that is possible.
The most important thing is to have a smart, good manager and a strong leader. We have a superior group of chief deputies-there are four of them. There is also a great staff, so leadership is the most important thing.
Needless to say, experience in running an airport, or at least something in aviation, would be very helpful. But in my opinion, it's probably not essential. If they are smart and a strong manager and a strong leader, they can learn the business. And they've got some great people who can take care of things day-to-day.
LAX is one of the largest airports in the world, yet it hasn't been run by an aviation expert in more than a decade. What does LAWA value in applicants to be the next executive director?
I can't comment on the past because I wasn't there for it. Certainly Lydia is a good example of someone who learned it on the job and became capable.
The interesting part is that while some aviation-related skills are certainly transferable, many things are unique to LAWA. In some ways, unless a candidate has been involved at JFK, O'Hare, or Hartsfield, it's a different league. We looked at some people who ran what you would think were pretty important airports, and we realized that those airports don't have much more traffic than we have at Ontario, let alone at LAX. And many of those other airports are just a single airport-we have to deal with four. Other airports' structure is different.
And our political structure is obviously unique. Knowing how to deal with all the governmental and non-governmental agencies that are involved is critical. It's not just enough to know what the right answer is; it's being able to implement whatever the right answer is. If we could grab the person who is running JFK-I don't even know who it is-I suppose that would be great, but there still would be a learning curve, particularly to understand our political structure. But if we got the person who is running the Des Moines airport, I'm not sure the way they run that airport is that helpful to what we need.
Anyone who looks at an agenda of the Airport Commission will be awed by the array of items-from passenger terminal tariffs to sustainability, financial planning to the award of construction and concession contracts. What will the new executive director face?
We are doing so many things. First of all, we are finishing up the major capital improvements that are already underway. If the new general manager arrived tomorrow he or she would be finishing the south runway and the inline baggage system. And we are in the initial stages of redoing the Tom Bradley International Terminal (TBIT).
We are still working with the LAX Master Plan. That includes things like the car rental facility, a potential West Terminal, and the possibility of moving the North Airfield as much as 350 feet, either north or south. We are preparing a request for proposals for our concessions. While we gave out an advertising contract for the first time, many pieces of that still need to be put together.
As you know, the mayor is committed to regionalization, and that involves coming up with plans to get more traffic to Ontario and to develop Palmdale. Needless to say-it's been all over the news-we are changing the relationship with the airlines at LAX. American, United, and Continental have already sued us over this. Undoubtedly, Southwest and the other carriers in Terminal 1 are going to do something, although I'm not sure what. We have already started the process to de-fease the bonds in Terminals 2 and 5. Undoubtedly, Northwest and Delta will challenge that in bankruptcy court. To say the least, there will be an enormous amount for the new executive director to work on.
The plan, by the way, is for Lydia to enter into some kind of consultancy with us. The exact terms haven't been established, but she made it clear that she wasn't going to walk away. She should be able to help in the transition.
What is the mayor's, council's, and commission's vision for LAX?
The vision is to modernize LAX. One of the first things that the mayor did when he took office was settle the lawsuits over the master plan so that we could at least get certain things going. That is the primary reason that he recruited Lydia to come back, even for a short term. Once the settlement was out of the way, we were able to go forward with the South Runway improvement, with the TBIT improvements, the in-line baggage, and got the momentum going for all of the projects that I have mentioned. The work we are doing at TBIT is the first overhaul since it was built in 1984. So, the vision is to modernize LAX, but at the same time, the mayor has a commitment to regionalization, so we are trying to figure out how to move as much traffic as we can to Ontario and Palmdale.
No matter what happens inside the airport, ground access will always be a challenge. Councilmember Rosendahl continues to push for extending the Green Line, though Lydia Kennard said that she preferred to develop the FlyAway system. What is the commission considering?
Regardless of what we do in terms of the Green Line or any other of the more massive infrastructure activities that are being bandied about-throughout the state as well as Southern California-we are going to vastly expand the FlyAway system. That can, obviously, be done a lot faster than rail, and regardless of what surface rail or subways get built, it will help alleviate the problem. We have run it from Van Nuys for a while, and it has always done well. The Union Station facility really opened our eyes because usage has tripled what we projected. The more we can replicate it, the better.
We are at different stages on the drawing board for as many as another 16 Southern California FlyAway sites. That could be done in a couple of years. In a couple of years we may still be debating which of those more massive infrastructure projects will be implemented in this community.
Last month MIR published an interview with Supervisor Knabe about his hopes for a regional airport authority. Even with the mayor's endorsement, what are the chances of this re-born agency getting regional cooperation?
The old Southern California Regional Airport Authority has been resuscitated. We've now had two meetings. It's not yet at the substantive stage, but at least we are working on it. I think we have to be realistic: it can't solve everything, but hopefully if all the different communities and airports are talking to each other, we can fix a few things. We will never recover from the loss of El Toro, because that would have been such a wonderful cure for the whole region. But hopefully we can get John Wayne, Burbank, Long Beach, and others in some type of cooperative situation with LAWA.
The city of L.A. has always been viewed as the 800-pound gorilla on the Regional Airport Authority. How do you entice everyone else to participate?
It's a balancing act. I don't know how many pounds the gorilla is, but the reality is that when you are talking about the amount of traffic we have compared to the cumulative traffic that the rest of them have, I'd be more inclined to call us the "senior partner" in the relationship. At the same time, having grown up in law partnerships, in the best partnerships the senior partner respects the interests of the junior partners. There is no magic formula. In representing the city of Los Angeles we have to recognize that we have the biggest stake in this, but if we act like the "800-pound gorilla," it won't help us or anyone else.
Thanks to the work of "Wheels Up Palmdale"-and $5 million in subsidies-United Airlines will begin serving Palmdale this year, with flights to SFO. Given past false starts at Palmdale, what will it take to keep major carriers in business there? Does this mean that Palmdale will finally become a viable regional airport?
Selecting a carrier (is) a nice first step.
Back to my earlier comments about infrastructure: the reality is that we have that huge piece of property out there. The easiest part will be developing the airport itself; the hard part is getting people to and from Palmdale in a short-enough amount of time to make it tolerable. That will mean either a freeway through the mountains or some kind of high-speed rail, or both.
Hopefully some of the funds from the recent infrastructure measures that the governor and the speaker took the lead on will be available. Discussions about public-private partnerships have been popping up everywhere, and we can also look at that. Sure, we can subsidize an airline on an interim basis, but the reality is that the real opportunity to develop the airport depends on high-speed transportation to and from Palmdale.
Your role as chair of the commission is as a volunteer, as a civic leader. What keeps you in this game?
It's a combination of a sense of civic responsibility and a love for the community. I was surprised when Mayor Villaraigosa asked me to do it because it was the last thing on my mind. But given everything the mayor is doing and his commitment and enthusiasm, I didn't see how I could say no. Having said yes, I'm facing an awesome responsibility, and I hope I am up to the task. I must say that it's as fascinating as can be. I had no idea of how complex it is. The motivation may have come from a sense of duty, but the fact is that it has been an exciting and interesting experience, so I'm glad I accepted the responsibility and hope I can play a part in helping our community.
(Editor's note: This interview took place prior to the official selection of United to fly out of Palmdale.)
<