Los Angeles has come a long way since it was known as "Smog City." Though the brown haze has given way to cleaner skies, the success of regulations that have brought us this far only provides inspiration to do more. Charged with regulating air quality in the L.A./O.C. region, the South Coast Air Quality Management District has released an aggressive 10-year plan to build on past success. MIR was pleased to speak with AQMD board member and Long Beach City Council Member Tania Reyes Uranga about that plan.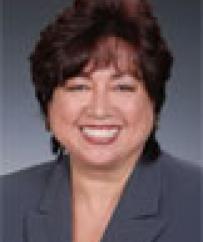 What is the significance of the AQMD's recently-released draft Air Quality Management Plan, and what are some of its key features?
I think this is an exciting time for AQMD, and there are a couple things we're going to look out for as we release the plan for comment. I think the most promising aspect is that it looks to achieve significant reductions. We're looking at doing as much as we can with stationary sources, but we have to look at mobile sources as well, because that's where the bulk of the emissions come from. We're also looking at fine particulate matter, which creates lung problems, respiratory disease, heart disease, premature deaths and impacts how the common person on the street feels on a daily basis. The plan equates the quality of our air with the quality of our health.
Why does Southern California have the nation's worst air? How do you explain the air issues to your constituents, and what can be done?
I don't have to explain too much to them. We have children that are taking extended absences from school because of asthma. We have children and adults with asthma and respiratory and heart illnesses-they understand the direct connection. All I have to do is ask them how much and how often they drive their car-do they drive their car alone, and do they drive a car with low emissions? And most of them would say no and that they are in the car by themselves.
They understand that the air in the basin and the South Coast Air Quality Management District is some of the worst in the nation, and when you couple that with the ports of L.A. and Long Beach in our backyards-and a stone's throw from my house-it's easy to see that there's no escaping it and that something needs to be done.
The transportation bond, 1B, on next month's ballot, includes environmental mitigation provisions. Does that bond include enough resources to meet the AQMD's and your constituents' goals?
I don't think there's enough. The problem is too huge. But it does include billions of dollars for infrastructure improvements, and some projects at the ports that are needed to relieve congestion and reduce the impacts of air pollution. It has about a billion dollars for mitigation of statewide air quality impacts from the goods movement industry. It's going to be significant, but it's not going to be enough. The push for container fees needs to continue because we all know that the dirty diesel trucks are one of the major sources of air pollution. A container fee will help, because it will provide a consistent flow of resources.
We hope it will pass, and if it doesn't, it's going to take a lot longer to get to where we need to go. We've been educating the community that these changes don't come easily. We're paying now for the cost of dirty air through our health bills. I'm hoping that the public can see that we need to start paying for some of the solutions.
The draft Air Quality Management Plan says that one of the challenges for the AQMD is that, to meet the 2015 PM2.5 deadline, the pace of improvement must intensify for mobile sources under state and federal jurisdictions. What does that mean?
That means we all have to do our share. It doesn't matter if you're a Republican or Democrat, if you're from the Air Resources Board or AQMD, we need to tackle this problem together. We all need a sense of urgency, and we need cooperate to meet the challenge of the new federal health standards, not only for ozone but also for particulate matter. And we have some opportunities if we work together and spend our money wisely.
I think AQMD has a tremendous track record, and I'm proud to be on the board, and I'm proud of the work AQMD has done. We have to clean up the environment based on good science and sound economic principles. We understand that these two have to go together and that everyone has to do their part.
Is air quality in the region improving?
I'm 52 years old, and when I think back about the days when we had to stay inside because of poor air quality and I think how the number of days with terrible air has been reduced. So it has improved, but I think our progress is leveling off.
In this issue of MIR, Linda Adams of CalEPA discusses the significance of AB 32 and the forthcoming efforts to design a market- and regulatory-based system for curbing greenhouse gases. What are your thoughts about AB 32, and what is AQMD's role in those efforts?
I was there when the governor signed AB 32, and I think it is landmark legislation. I think it's going to enhance our ability to develop and implement energy-efficient technologies that will allow us to shift to renewable sources.
And AQMD has a couple of tools. We have our technology investment program, and we've been helping to bring Southern California some fuel-efficient technologies. AQMD has been a partner in building 14 hydrogen fuel demonstration stations in Southern California. We've co-sponsored natural gas and hydrogen-electric technologies and worked towards fuel cells.
What are the main challenges to improving air quality?
Throughout the district so much needs to be done, and if all of our partners don't come to the plate and be more aggressive, then we will have a problem. Southern California will never be able to meet air quality standards unless the state, federal governments are doing their fair share and doing it aggressively and in a timely manner.
I know there are lots of pressures to slow this down, but our health and lives are at stake. The trucks and locomotives are spewing dirty emissions, and they can continue to pollute for decades. These trains and trucks don't break down much; they stay in our transportation system for well over a decade. So if we don't have accelerated fleet turnover, with some tax incentives or early-adopter rewards, then we won't be able to reap the benefit of those cleaner engines on the road in a timeframe that's going to be meaningful.
Change requires cost, in time and money. What cost-efficient strategies is the AQMD employing?
It's always a struggle, and we want to be sensitive. The cost to our health is much more than the cost of implementing these changes. With that as a premise, I'll say that the AQMD has done a lot. One tool we use is the Carl Moyer Program, named after the late air quality scientist who believed in using market-based strategies to clean the air. The Legislature has given us significant funds to pay the cost differential for purchasing things like alternative-fuel vehicles and equipment, and the biggest attack is of course on the trucks on our freeways.
We want to do the right thing and clean up vehicles, but sometime it's too expensive for the vehicle owner without financial incentives. This program makes it possible to purchase cleaner-running vehicles. We have a program for school buses, tractors, tugboats, trucks-you name it. So it can make a difference on every front. So if we can focus our money on those things that are most polluting, I think we can get where we need to go.
The draft Air Quality Management Plan includes a consideration for imposing fees on new development. Can you talk about the challenge of imposing new fees on housing and commercial development that generate hundreds of thousands of car trips across the region?
I look under every rock for funding, and municipalities and governments have always used fees to offset negative impacts of development. Whenever you have development in an area, you have to look at the impacts on congestion and air quality; we're mandated to do that. And this is one way to mitigate impacts through fees. It's never an easy sell, but I think in the end everyone understands that that has to be done.
AQMD Executive Officer Barry Wallerstein has said, "we need a no-holds-barred campaign to meet the formidable challenge of achieving clear air." What does a "no-holds-barred" campaign mean?
It means that we need to be aggressive with not only our timelines, and also our programs to ensure that we respond to the people in the communities that are dealing on a daily basis with the impacts of bad air. They're asking for our help, and we have it in our reach in terms of technology and regulation. If we don't do that in an aggressive manner, then we're shortchanging our children and their future.