As fossil fuels run out, it appears more and more than the global economy of the 21st century will also be a green economy. Vast fields of wealth await those companies that perfect alternative methods for generating power and for regions willing to embrace and invest in those companies. One such company, G24I, is under the direction of L.A.'s own Robert Hertzberg, who explains in this recent BBC Radio interview why he is excited about developing the next generation of solar technology in South Wales, UK.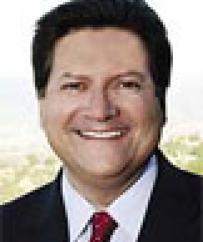 BBC Radio: A leading company in solar technology is creating 300 jobs in a 60 million (British) pound investment using green energy to make a type of solar cell that could power our mobile phone from the hem of our coats, and he's doing it all in Cardiff.
G24I is taking over a former computer factory near Cardiff. It'll be the first in the world to mass-produce dye-sensitized solar cells. These new cells are thin, flexible, and able to produce power in almost any conditions.
And with over 2 billion people worldwide without access to electricity, this technology could make a huge difference. Production should start early next year creating the jobs over the next three years.
Robert Hertzberg is chairman of G 24 I. He's delighted to be setting up in South Wales.
Robert Hertzberg: We could have gone anywhere in the world with this new technology. We came here because the Welsh Assembly Government and the Cardiff City Council were so welcoming and willing to move quickly.
They understand commercially what the consequences are of speed-to-market. That was a huge factor for us. Secondly, this part of the world has an incredible richness in manufacturing-the dedicated, skilled workforce is incredible.
Why is it so perfect?
RH: Access to the European markets is tremendously important in terms of renewable energy. Secondly, we're going to be first facility in the world to make renewable energy from renewable energy, and the ability to get geothermal power from here, the wind from the bay is fabulous.
We're going to make a big roof of solar panels, and we're also going to use some local green power. There's a number of other things, but it's just a perfect facility.
We get a lot of rain (in Wales).
RH: That's OK. Our solar energy works in rain. It'll work off of moonlight-it's a completely different product.
This is the biggest new investment since devolution, and it was finalized last month. Wales's Enterprise Minister Andrew Davis says it's fantastic news.
Andrew Davis: Wales is at the cutting edge of leading technology. It fits very much with our green agenda.
We know how many jobs got lost from the Steelworks, LG, the factories that closed. You believe this will replace some of those skilled jobs?
AD: Very much so. Actually, this part of Wales is booming with the number of jobs that have been created over the last 12 months alone.
Wales has seen the results of sustainable development. This type of product and this type of company will be at the forefront of our agenda for sustainable development.
MIR: Bob, to give context to G24I's announcement in Wales, share how California's former Assembly speaker became the co-chairman of a renewable energy company involved with solar power.
While in government, I worked hard on environmental policy, and when I got out I wanted to turn environmental policy into reality. I opened a solar company in South L.A., the first factory to open there in some time. I was chair of the board, but I left that company to run for mayor of Los Angeles.
The company went public on the markets of the UK and won the Wall St. Journal Innovative Technology of the Year award for 2005 in the field of energy. After the mayor's race, I returned to renewable energy with this new company.
Why invest in a solar facility in the UK? Does the European market incent solar?
The U.S. has a great deal to learn. We're good at PR and talking about renewables, but the European countries live by the Kyoto standards We The capital markets of the UK are much more sensitive to energy security and the price of energy.
And what do you hope will result?
If I'm fortunate enough to be successful, I want to come back and share these experiences with other businesspeople to develop renewable energy markets in the States.
<