Anyone who works in public policy will attest that it is not for amateurs. As policy in California, and around the world, grows ever more complex, the education offered at schools such as USC's School of Policy, Planning and Development becomes crucial. Now in his second year, dean Jack Knott oversees one of the nation's most current and vibrant programs. TPR was pleased to speak with him about the school's ambitions of preparing students to lead in regions throughout the world.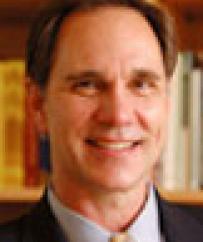 The USC School of Policy, Planning and Development has positioned itself as one of the top programs of its kind. A year into your deanship, what is SPPD's mission and your priorities?
The mission of the school is to educate leaders and create knowledge to improve public problem-solving on critical issues facing society. The ultimate goal is to make practical contributions toward the betterment of society in California and communities around the world.
The school's approach to problem solving reflects the reality of the 21st century. A centerpiece is the focus on new models of governance-the institutions, the management, and the policy choices, both public and private-that yield workable and effective solutions. The approach emphasizes the need for government, business and the nonprofit sectors to work together. It also recognizes the importance of the place-specific context within which problems arise and choices are made. In addition, the school examines the ways in which problems and solutions in communities interconnect with regional, national, and global forces.
The vision for the school is not only to become the premier public affairs school in the country but also to transform public affairs education and scholarship by emphasizing innovative governance and community approaches. I also see the school as a national leader in linking education and research to policy-makers and practitioners.
Elaborate on the array of departments, centers, and majors that SPPD offers.
We have a dynamic mix of departments and majors. The school is made up of both process- and planning-oriented programs-such as urban planning, public policy, and public management-but it also consists of some programs and degrees that are more substance-focused-such as health care, real estate, and transportation. It's a nice mix of areas that are of importance to the state and the nation, and it provides an understanding of the governance, management, and institutions that influence the kinds of choices we make as a society.
We offer a range of degrees, including an interdisciplinary undergraduate degree, which allows students to focus in depth on different tracks but gives them an interdisciplinary mix of subjects. We offer six master's degrees, in health, real estate, urban planning, policy, public administration, and international policy and management, and we offer a new interdisciplinary Ph.D. in policy, planning and development.
It's only our second year offering the integrated Ph.D., and we've been successful in attracting top students from around the world. We have the highest GRE scores of any Ph.D. program at USC.
The school's mission seeks to "educate leaders and create knowledge for innovative governance and place-based solutions for the betterment of communities worldwide." It's interesting that it mentions governance and not "government" and that it talks about "place-based" solutions. Can you elaborate on those themes?
In the past it was common to think of public problems as being solved by government, while business focused only on the private market. As our society has evolved, most of the issues we face are cross-sectoral. They involve the private sector working with the nonprofit sector and government. This may involve associations, foundations, innovative arrangements in public-private partnerships, or special authorities in which businesspeople as well as nonprofits and government work together to solve problems.
When we think of the way society collectively addresses issues, governance rarely consists of just a single institution. It's a mix of institutions that often involve networks of decision makers, including faith-based organizations or interest groups. So we're trying to understand the kinds of institutional arrangements, networks, and structures that produce -or inhibit-good policy.
A lot of research and education at universities takes place in silos, in specific policy areas or in particular disciplines. One of the things that we're interested in is providing more of a holistic, community-wide orientation. Part of that is looking at the context within which issues arise and the kinds of solutions that need to be developed.
Los Angeles, for example, is very different from some cities in other parts of the country. It has global relationships, especially with the Pacific Rim, and a special historical, social, and cultural development. So it's important to understand the place-specific context-those cultural, historical, and physical dimensions that make some solutions work in one place and not in another, rather than an abstract approach that says, "here's a solution, let's apply it everywhere."
SPPD hosts many research centers. Describe those centers and institutes, and school's investment in them, during your tenure.
The school is blessed with a tremendous organization, faculty, and staff for conducting research and educating students. This year the school had approximately $18 million in externally funded research, much of which came into our centers. That helps us organize in a way that makes us competitive nationally for these research funds. The school has 11 centers, focused on everything from transportation and demographics to health management and homeland security. Each does such extraordinary work, I wish we had time to discuss them all.
The centers offer tremendous resources for students and give them an opportunity to examine real-world problems. The students get to interact with faculty in a variety of areas, because the centers tend to bring faculty together.
While we support all of our centers, we are investing quite a bit in the new Bedrosian Center on Governance and the Public Enterprise as a signature center of the school. It just got underway thanks to a generous gift from John and Judy Bedrosian, and we hope it will bring together the different dimensions of the school in a way that we haven't done before.
We also have an important affiliation with the Tomas Rivera Policy Institute, which is housed in SPPD and conducts research on education and social policy issues for the Latino community. In addition, we have three important interdisciplinary centers.
The Metropolitan Transportation Center (METRANS), funded by the U.S. Department of Transportation, has done an outstanding job. It's one of ten federally-funded centers in the country and conducts both cutting-edge research as well as outreach to policy-makers. It's tied in with the policy community, and, in fact, the director of that center is going to be working with the state of California on transportation and infrastructure plans.
The Homeland Security Center (CREATE) is the first center on terrorism in the country funded by the U.S. Department of Homeland Security. It focuses on analyzing the risks and economic impacts of terrorist events and natural disasters. The Lusk Center on Real Estate conducts research on the housing and real estate markets.
One SPPD center that gives a particularly valuable perspective on the role of the nonprofit sector is our Center on Philanthropy and Public Policy, which offers both a service to the philanthropic community by providing information on the nature of and trends in philanthropy and conducts research on the relationship between philanthropy and public policy.
You have done a great deal of work in health care, and there is much discussion about the connection between livable communities and public health. How is the school involved with these issues?
Health care is a priority for us. We are expanding our undergraduate and master's degree programs in health policy and management. Health is one of the most important policy issues facing the country, in terms of access, cost, and provision of care.
But it's also very important because of the retirement of the Baby Boom; pressures on the health care system are going to continue to grow. Immigration and the inability to integrate immigrants into the health care system are similarly important. In addition, it's such a huge part of our economy that it's going to be an important area for us to invest in.
Health is interconnected with the other planning and policy issues that we address, both in Los Angeles and globally. When we think of healthy cities we're really talking about almost every aspect of community. We're talking about transportation, pollution, congestion, housing patterns, and people's well-being in neighborhoods. We're talking about stress caused by long commutes and issues of poverty and low income, which are highly correlated with health and behavior.
Almost every aspect of community is involved in one way or another with health. The notion of a healthy city initiative is very attractive to the school. With our urban planning and health programs as well as our Keston Institute for Infrastructure, we can address this issue in ways that few other schools can. We can look at the multiple dimensions of healthy cities and see solutions that others might not see.
If TPR comes back a year from now, what will you be touting?
One of the things I'm championing now is executive education. I feel that with the retirement of the Baby Boom impending, there are going to be a number of opportunities for middle managers and mid-level professionals to move into leadership roles, and we would like to offer the kinds of executive and leadership training that they might need to take on these roles in different fields. We also feel that, given the mix of careers people follow, having a relationship with students through their lifetime is the right approach. We want a continuum of education products.
At the other end of the education spectrum, we are investing in upgrading the quality and size of our undergraduate program through the development of concentrations and minors in health and real estate and better recruitment in high schools.
To become the premier school in public affairs, we are investing in top quality faculty and in our research programs. We are seeking to fill key faculty positions in public management, effective local government, health, and business and government relations.
We are also investing in policy-relevant scholarship to expand our funded research, especially in interdisciplinary projects. We would like to see one to three signature projects develop that address key issues, such as immigration, healthy cities, or investments in infrastructure and education for a successful future.
<