The Los Angeles economy used to be simple. It relied on a few key industries, and everything else revolved around them. Not so anymore. The Los Angeles region is now home to countless firms, both tiny and huge, and sustaining the region's economic growth has become an ever-more complex task. But the L.A. County Economic Development Corp. has not shied away. As the region's premier proponent of economic prosperity, LAEDC works to attract and retain businesses in the L.A. area. TPR was pleased to speak with new LAEDC CEO Bill Allen about the region's economic prospects.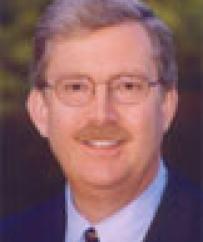 It has been six months since you succeeded Lee Harrington as CEO of the L.A. Economic Development Corporation. Share with us your sense of the board's mission and your priorities for LAEDC.
We have set an ambitious goal this year to help attract or retain over 18,000 jobs in Los Angeles County, yet we face unprecedented challenges in delivering that goal. We have high housing prices, traffic congestion, and taxes and regulations that hinder many of California's businesses. We face a difficult task attracting and retaining businesses for this region when they are facing increased competition from abroad and looking for ways to lower their costs in order to remain competitive.
Our board is looking for opportunities to collaborate with other organizations throughout the state to address these challenges. We have recently put together a group that includes the L.A. Chamber of Commerce, the Valley Industry and Commerce Association, the Central City Association, the Valley Economic Development Center, the Economic Alliance of the San Fernando Valley, and the World Trade Center Association in an effort to develop ideas that can be shared with any of the cities in L.A. County who are interested in removing obstacles to business and implementing programs that facilitate quality job creation.
Over the last 25 years, L.A. County has added nearly 2.7 million people, but only a half-million jobs. The city of L.A., which represents 40 percent of the population of our county, has added 1 million of those people but none of those jobs. We find disparities between the ways different cities in the county present themselves to the business community as locations to do business.
As a result, we decided this year to launch a new award, "Most Business Friendly City in L.A. County," which the LAEDC will be presenting on October 5. We recently announced five finalists: Burbank, El Segundo, Long Beach, Lancaster, and Santa Clarita. We selected them from formal applications we received from many cities throughout the county describing what they were doing to facilitate the creation of quality jobs.
It was impressive to see what some cities are doing in terms of offering affordable business tax and fee structures combined with valuable services, such as site selection, expedited permitting, workforce training, etc. We want to promote the best practices in this region and offer counseling to cities that would like to follow suit.
A few months ago in TPR, LAEDC Economist Jack Kyser lamented the scarcity of industrial land in L.A. County. How important is industrial land to the job goals you just articulated?
The availability of industrial land is essential to attracting and retaining high paying jobs in Los Angeles County. We are concerned that in some cities, including our largest city, Los Angeles, there has been an erosion in the industrial land base. It is my understanding that 8 percent of the city of L.A. is currently zoned for industrial purposes but it is actually using only 4 percent of its is used land for those purposes. Which is to say that the county's largest city has given up fully 50 percent of its industrial land to other uses.
Industrial uses today are not the old-fashioned heavy industries that people think they don't want in their communities. Rather, they are lighter, cleaner, more modern forms of manufacturing, including aerospace, high-tech, bio-tech-even the entertainment industry uses industrial land, as does the printing and publishing industry. These are well paying jobs, and we intend to communicate with cities throughout the county to seek their commitment to preserving a sufficient industrial land base.
Sadly, because of the erosion of industrial land, we have lost many jobs that paid above average wages-well above $40,000 per year-and have replaced them with much lower-end jobs in the retail and service areas, many of which do not even pay a livable wage or offer benefits.
Does the region, or even our larger cities, have a strategic action plan for economic development? And, if not, what would be the value of such a plan?
One of the first things I asked for when I accepted the position as CEO of the LAEDC was to see if there was any relevant economic development strategic plan for the county of Los Angeles. I have not been able to locate one, and I am told that none has existed in recent history. Some cities have individual plans, but we want to develop one for the entire county, in such a way that each city's plans can relate to it, so that we are all working from a shared vision for creating economic opportunity throughout the region.
We have met with SCAG and their president, Mark Pisano, who is also quite concerned about a lack of strategy. We share the perception that we have been responding tactically rather than strategically to both economic opportunities and economic challenges in the region. If a business seeks our help-and thousands have-we expend a lot of effort solving each of their problems one business at a time, when we could be working more strategically to solve the common problems businesses face in our region.
We would also like, over the coming months, to assess the relative strengths of Los Angeles County versus its competitors and see if we can develop a formal strategic plan to take advantage of our assets and help strengthen each of the leading "export" industries of our region.
It is no secret that we have two of the busiest ports in the world and one of the busiest airports in the world in Los Angeles County. These are valuable assets upon which we can build. We also have some of the finest research institutions in the world, and we need to mobilize more support in the region to help them transfer the technologies that they are developing in their research institutes outside of those laboratories and into commercial (job-creating) applications within the region. These are just two examples of strategic directions that could be established with a new strategic planning process for economic development throughout the county.
What opportunities for clustering have attracted your attention?
The bio-medical area presents a growing industrial cluster. The L.A. area is in fact the number-one area in the United States for bio-medical device manufacturing. A number of research institutions in the region are designing additional bio-medical devices, yet there is an apparently insufficient base of venture capital here to facilitate the commercialization of those technologies. A strategic response would be to try to establish a plan to support that innovation and design talent with capital and facilities to commercialize those exciting new technologies.
We have discussed for nearly ten years the potential of building a bio-medical research park around the USC Health Sciences Campus, in some sort of partnership with Los Angeles County. The LAEDC hopes to play a role supporting both County Supervisor Gloria Molina and USC in this effort. Supervisor Molina has indicated to us a new desire to make that dream a reality, which could build on the intellectual capacity in many of the local bio-medical laboratories-not just at USC, but at UCLA, Cal Tech, the Keck Graduate Institute of Life Sciences at the Claremont Colleges, and other institutions throughout the county.
What support ought LAEDC give to the region's logistics industry?
There is an exciting opportunity for us to collaborate with several other important institutions and to form partnerships with the economic development movement in the education community. The LAEDC is working with the California Community Colleges, the Cal State system, and the International Trade Education Programs organization, which has developed an exciting group of international trade related career academies at Banning High School.
We are working with them on a network of education programs to support training for the hundreds of thousands of jobs that will be involved with the movement of goods through our region. The San Pedro Bay ports handle more than 43 percent of the water-borne cargo coming into the United States, and it takes significant numbers of people and systems to handle this cargo and get it to the other 48 contiguous states.
We will be announcing a partnership on October 9 between the LAEDC, the Southern California Leadership Council, California's community colleges, and the CSU system to create a new training institute that will assess the job opportunities in this fast-growing industry and take an inventory of the skills necessary for those jobs. We will then work with strategically-located high schools, community colleges and state universities to develop the curriculum and coordinate the delivery of the curriculum throughout the region where the jobs exist and the demand for a skilled workforce is not currently being met.
Can you comment on the importance of the bond measures on the November ballot and on why it has taken almost two generations to get unified support from elected officials for such bonds? What explains under-investment in infrastructure?
That's probably a question beyond my pay grade, but it is my perception that for whatever reason, everyone that should have been playing a role thought it was someone else's responsibility. The state leadership thought it was the responsibility of the federal government or private industry. Private industry thought government should do the job. Government thought others should.
Fifty years ago, we had a model for the rest of the country in terms of our highway infrastructure and water infrastructure and educational infrastructure. But today we realize that we have millions more people than our institutions and infrastructure can handle. We have too many people for our school facilities; we have too many people for our highway facilities; we have too much trade for our rail facilities. We simply cannot go on this way.
The cost of inaction is too great. Thankfully, we appear to have finally come to this realization, shared by our state leadership-both the Governor and the Legislature-and have put on the November ballot a unique opportunity to correct decades of neglect and to begin to reposition California for a more livable and economically competitive future. The beauty of the bonds is that they address so many areas of opportunity.
Affordable housing is a real challenge throughout this state, and there is a significant housing bond on the ballot to deal with that issue. Our schools are still overcrowded in many parts of the state and certainly in this county. The education bond affords us the opportunity to modernize our schools, to build smaller schools, and to provide facilities for our exciting new charter school movement.
And perhaps most important to us as an economic development organization is the $20 billion for transportation that provides not only funds needed to move people, but also to move goods.
The transportation and logistics industry has created nearly 500,000 good jobs, with a higher average industry wage than manufacturing or construction, and the potential to create at least another 500,000 over the next 20 years-but only if we make the investment to handle the growth in trade that will require those jobs to facilitate the movement of those goods through the region.
Proposition 1B presents a real win-win opportunity for us to augment our trade infrastructure, while mitigating environmental impacts of the additional trade moving though the region. All of this carries the potential to create significant long-term quality jobs even beyond the extraordinary number of short-term construction jobs needed to implement these projects.
Proposition 90, a "sleeper" initiative that plays on the emotions aroused by eminent domain, is on the November ballot. Does LAEDC have a position on that measure?
My understanding is that there is an unprecedented coalition to oppose Prop 90 involving not only the state's business and economic groups, but also labor groups, local governments, and environmental groups, who all see this as a dangerous proposition that will result in thousands of frivolous lawsuits and more bureaucracy. It is particularly ill-timed on the ballot with infrastructure bonds that present such exciting opportunities to improve our quality of life in California. The implementation of Prop 90 would likely drive up the cost of infrastructure projects so significantly that the bond issues would produce only a small fraction of the beneficial projects they could produce for the people of California in the absence of this initiative.
<