As a longtime elected and civic leader in the Bay Area, Sunne Wright McPeak joined Governor Schwarzenegger's cabinet in 2003 to head the sprawling Business, Transportation, and Housing Agency. Charged with overseeing and promoting the state's economic and physical growth, McPeak has infused the agency's 13 departments with a spirit of collaboration and an eye towards developing ambitious regional solutions. McPeak and BTH were crucial players in the development of the governor's $222 billion Strategic Growth Plan and this November's bond measures. As those initiatives come to fruition, Sec. McPeak has decided to depart the agency that she built into one of Sacramento's most powerful forces. MIR was pleased to speak with her about her accomplishments and remaining goals.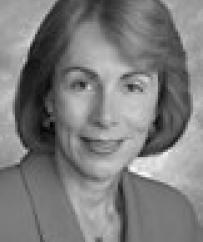 When MIR interviewed you last year, you shared a line from the governor's State of the State address, in which he said, "I did not take this job to cut, but to build. I did not seek this job to preside over the demise of a dream but to renew it." How is the governor's goal reflected in state policies and in the $40 billion infrastructure bond measures on the ballot in November?
The governor proposed in January a bold plan, the Strategic Growth Plan. The general obligation bond measures on the November ballot are a way to jump-start that investment and make a down-payment on that vision. It's consistent with what Governor Schwarzenegger announced in his State of the State, and it's what we've been pursuing in our agency since November 2003.
What do you consider the strategic highlights and primary objectives of the state infrastructure bond package, propositions 1A–E?
The Strategic Growth Plan looks out a decade and sets forth a path to build a world-class infrastructure to match a world-class economy.
In the case of transportation, the need for investment over the next decade in the state-owned and -operated system is about $105 billion. And local and regional streets and transit have additional needs. All of that together will get California moving again. We'll improve our mobility and reduce congestion below today's levels.
When we looked at all the ways in which we can make the investment of $105 billion-that is adding up existing revenue streams, new revenue streams, new reforms, public-private partnerships, etc.-we came within $12 billion of that $105 billion. That became the amount that the governor advanced for the general obligation transportation bond measure. That's what the Legislature accepted, and it has added about $4 billion to local and regional transit and $2 billion for local streets. With a few more provisions, it adds up to $19.9 billion.
Then there is $2.85 billion for housing and some smart land use, which will give us continuity with the current Prop 46 funding. We are continuing with the Prop 46 program of competitive grants to communities and affordable homebuilders who are providing housing for the working population that cannot afford the median-priced home.
On top of that there is about $10 billion in education bonds for both new schools and higher education. I hope that the new schools funding will further embrace the concept NSBN has advanced of good schools and good neighborhoods, and in fact this bond measure has more money to do the kind of linking of improved school facilities with quality neighborhoods.
Lastly, there is $4.1 billion for levee protection and flood control. That plan signals to the rest of the world that California is open for business in every way, including having infrastructure that supports a world-class economy.
As a Democrat in the cabinet of a Republican administration, you know well how unusual bipartisanship is in state government. But this bond package has transcended party lines. Why then, if infrastructure is bipartisan, has it taken more than a quarter-century for the executive and legislative branches of California to come to grips with the state's infrastructure deficit?
Governor Schwarzenegger's first year was also marked by unprecedented good will and bipartisanship, and it was at that point that the governor included in his State of the State the quote that you shared at the beginning of this interview. We had just inherited a $22 billion budget deficit and were trying to work through it.
This governor has a natural inclination to work with people, and it takes a chief executive who wants to work with leaders from both parties and all factions, and that comes naturally to Arnold Schwarzenegger. Others may not have used that approach in the last quarter-century.
But it also takes someone who is driven to serve the state and has a vision that goes beyond traditional politics that can inspire folks to cross party lines and do what's right for the state and not be beholden to any one interest. Governor Schwarzenegger has that advantage over past chief executives.
A year ago you told MIR that you wished to change Caltrans from a transportation bureaucracy to a mobility company by focusing on performance measures and accountability. You said, "we're changing the way Caltrans operates, which will result in a $50 million savings that will be put into projects." Give us an update on Caltrans.
That is indeed what we've accomplished. Over five years, The CTC has moved $250 million, from CalTrans administration to projects. That's a huge accomplishment. Will Kempton, the director of Caltrans, has changed the way that Caltrans operates. He has a performance contract with each of the 12 district directors. It has many performance metrics, one of which is delivering projects on time.
Last year Caltrans reduced the time for doing architectural and engineering contracts down from 160 days to 60 days. Maybe more than anything else, you can detect enthusiasm among Caltrans employees these days for getting a job done well.
For instance, this weekend we shut down the bottom tier of the Bay Bridge and managed all of the traffic with minimal disruption because we had a big communications program to inform the public and had contractors that were dedicated to getting the job done.
We also recently had to prepare plans for border infrastructure improvements so that we could have discussions with Mexico. We want secure, safe borders, but we also want people not to have to wait for hours to cross.
In District 7 in Los Angeles we have recently launched a freeway cleanup, and Caltrans has done a remarkable job in a reasonable period of time. So there are many ways to measure Caltrans in terms of how fast things are getting done, how much money is being saved, how much more efficient they are.
We also had Caltrans think about short-term congestion relief projects that were really creative on the parts of the district executives and their deputies, and it added up to about $137 million, which the CTC approved a couple months ago. And we're now doing those immediate, short-term projects that help relieve traffic.
Although they support the infrastructure bonds, many in business and labor wish the bonds could have done more to get trucks off the road with dedicated truck lanes, and included authority for more public-private partnerships. What explains elected officials' reluctance to do more in these two policy areas?
The governor's plan for goods movement, which was reflected in his January proposal for the Strategic Growth Plan, was much more comprehensive and, I think, progressive than the one in the bond. We proposed $3 billion, instead of $2 billion, for infrastructure, plus another $1 billion for air quality improvements and that both of those components needed to be leveraged. We think that bond money can be leveraged up to four-to-one.
The Legislature did not place a specific leverage amount in the bond but rather set the criteria that might be used by the CTC to allocate bonds. That criteria would include matched money. In terms of air quality improvements, the billion dollars for mitigating existing impacts is an appropriate public investment amount, and it too should be matched.
We had proposed one-to-one, but the Legislature didn't fully embrace that. I think that overall the Legislature has a growing appreciation for the importance of improving the trade infrastructure and getting the traffic of goods movement out of the main flow of traffic.
The final goods movement plan is due from our agency and CalEPA to the CTC at the end of this year, and we are on schedule to deliver it. Our plan for the next decade is still around $15 billion, and $48 billion over the next two decades.
That plan says we need to improve efficiency at the ports; we need to move as much cargo as possible on to rail; and that which remains on trucks needs to get in dedicated truck lanes. And we need to make simultaneous and continuous improvements in not only the infrastructure but also the reduction of impacts on the neighboring communities and the environment.
I think the Legislature will have to revisit goods movement because although the bond has only $2.1 billion for infrastructure and $1 billion for air quality, the need is greater and we're going to have to find the revenue elsewhere.
The name of your department implies that business, transportation, and housing interests and bureaucracies typically collaborate in the planning and investment of public funds and bond proceeds within regions. Does actual cross-sector behavior support this assumption?
There is a mechanism and a plan to do so. We have to make these recommendations for criteria and for implementation of the bonds and allocation of the money. We make those recommendations to the CTC. Our agency, along with the Department of Transportation and Housing and Community Development, is developing integrated criteria to evaluate the relationship of transportation to housing and land use, and vice-versa, as well as to protect the environment.
We are focused on the regional blueprint-planned grant process, working with regions that have applied for grant money to do 20-year plans that integrate land use, housing, transportation, and environmental quality. We will encourage the CTC to pay attention to those plans, not only regarding the general obligation bond measure allocations but also in future transportation allocations.
You've announced you're leaving Governor Schwarzenegger's cabinet at the end of the year for a new venture in the private sector. What are your plans?
I'm going to assume the position of president and CEO of the California Emerging Technology Fund, which resulted from the mergers of SBC, AT&T, Verizon, and MCI. Those companies were ordered by the Public Utilities Commission to establish a fund that will be capitalized at $60 million over the next five years to reduce the digital divide in California, to employ digital communications and broadband access throughout under-served communities, including poor and rural communities, and to certain populations, such as the disabled community.
That's also in our Strategic Growth Plan and Go California, which calls for the deployment of telecommunications and broadband throughout California. It is also a strategy in our economic development program that came out of the regional economic vitality conversations, which encouraged California to accelerate the deployment of broadband.
<