The Downtown residential boom is on, and projects that once existed only in press releases are beginning to rise from the ground. Among the most ambitious of those projects are two developments, totaling five towers, developed by Astani Enterprises adjacent to the financial district. TPR was pleased to speak with Sonny Astani about the challenges of building tall in L.A. and the steps that take a high-rise from blueprint to ground-breaking.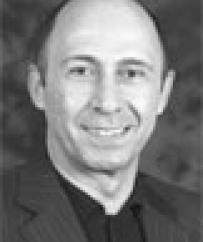 Astani Enterprises has three major projects right now, including two high-rises that promise to alter the Downtown Los Angeles skyline. Give us some background on those projects and tell us what motivates you to invest time and money in them.
Of course, for each project the economics comes first. But I had been looking at downtown ever since I started my career in the early 1980s, and it always seemed that it was not ready for residential development. This time around, in 2002-03, when Disney Hall was completed and a handful of adaptive reuse projects hit the market successfully, I realized that the moment had come for a big residential development.
I started with Vero, a 234 unit mixed use building on Wilshire and Witmer, and I worked on a number of other projects that never materialized, the most significant of which was Metropolis. The CRA had approved that project for office and hotel development in 1992, and we were not sure if they would let us use it for residential.
When 9th and Figueroa site came on the market, I was ready and we closed that deal in two weeks. And right after that, I closed 8th and Grand in about a month. And ever since then I've been focused on putting the entitlements together. I have successfully entitled the projects for a total of 1,700 condominium units in five high rises, 2 low rise, 65,000 sf of retail and 3,000 parking spaces.
The Community Redevelopment Agency recently approved the 8th and Grand project. How did you garner the CRA's support for that project?
The CRA staff is very helpful and hardworking. They have a stake in Downtown, and have for a quarter-century, and I have a lot of praise for them.
To get their approval, I had to offer some public benefits. For instance, I'm building a public paseo that connects Grand to Olive; it's about 45 feet wide and 330 feet long in the middle of the property. The idea was that since Downtown blocks are very long, it would be nice for people to be able to cross through. To energize the paseo when it's finished, we're creating extra retail space. I'm glad we did it, but it's challenging.
The second important issue is that the CRA wants the buildings to complement the height and history of the other buildings. On 8th and Grand there aren't a lot of tall buildings, so we made the first phase only 15 stories and the others at 24 and 37 stories, instead of three really tall high rises as I had originally planned.
Elaborate on your Concerto project, which is going up in the downtown L.A. Financial District.
When I bought that property, I knew it was a very special site. The corner of Figueroa and 9th and Flower is the gateway to Downtown. 70,000 vehicles enter Downtown passing the site from the 110 Freeway. It's within walking distance of Staples Center and LA Live, but most importantly within 5 million square feet of Class A office buildings on Figueroa.
Something special had to be designed, and I interviewed eight architects. I hit it off with Doug Hanson of De Stefano Partners in that we both agreed that we did not want any of the buildings to cover the corner. We wanted the corner to be open so that the two buildings stood out in the Los Angeles skyline. The corner openings acted as a crack between the buildings, hence the name Concerto for the movement between the structures. Doug had worked for Frank Gehry in Bilbao, Spain.
This was about two years ago, and I took the leap of faith to build the tallest residential building in L.A. -about 30 stories-when at the time no one was pushing taller than 18 stories because the construction technique is a lot cheaper. Of course, now I'm glad I did that because 30 stories now seems to be the norm.
Concerto will be the first of its kind in L.A. It is a twin tower and the only all-glass residential building, with a 10.5-foot average ceiling height, which is very tall. And with help from the city, we went for a different structural system in which all the major columns are in the middle so in the perimeter we have only 30-inch columns so the view is open from the mountains to the ocean.
Several months ago in TPR Kevin Ratner of Forest City lamented the rise in construction costs and implied that his projects would have run into problems if they hadn't locked in construction costs a while ago. How are you and other developers coping with the escalation in construction costs?
I think there are two answers, a macro and a micro. The big problem is that there has not been much high-rise construction in L.A. It has always been wood-frame buildings, from two or three stories in the 1960s to four stories in the 1970s, and now we are going five stories of wood with a different type of construction.
The math is as follows: If you build a wood-frame building, the construction cost $100-$120 per square foot, and you can sell those condos for $500 per square foot. So you have a huge margin. A high-rise building costs $400-plus per foot, and right now they are selling around $675 a foot, so the math does not favor high-rise development. Also, if you go to Chicago or New York, you have so many more architects and contractors and engineers; more cement is available; there are more steel brokers-here, we don't have them. There are a few projects here and there – in the past five years, three buildings have been finished in L.A. Because of that, you're not going to see a lot more high-rise buildings. Many have been publicized, but a lot of them are going to get shelved and, unfortunately, not built.
High-rise has always been challenging in L.A., and in the early 1980s 11 high-rises were built in the Wilshire Corridor near Westwood, and all 11 of them failed, because of a combination of a bad market and high interest rates. That left a very bad scar among developers in L.A. Whenever anyone would talk about high-rises, you just get laughter from your colleagues. However, in the past four or five years, people have been considering it just because the sale prices have gone up.
The macro part of it has to do with the workings of City Hall and the zoning of this area of downtown. The zoning allows for 6:1 floor-to-area ratio, so it's not very conducive to high-rises. Most of the office buildings Downtown are all at 13:1 FAR. Even downtown San Diego is 20:1 FAR. So 6:1 FAR is a very weak start for high-rise construction, and at that level, all of your up-front costs are the same as if it was a 12:1 FAR, so that makes the numbers very difficult. It's a planning and zoning problem for the city, and I have talked to many people, and it's one of those things that they are trying to address because they understand it-but the zoning is what it is, and it's been on the books for a long time.
With the mayor and Council promoting Downtown development, what have your experiences been like working with city and its many agencies and departments?
Of course the mayor has been a positive force in the development of Downtown, and also, lucky for us, a lot of new department heads-Cecilia Estolano at CRA, Gail Goldberg at Planning, Gloria Jeff at DOT-are all very forward-thinking and aware of the problems.
But the best example I can give is Andrew Adelman, who has completely revamped Building and Safety, which, I believe, functions more like a Fortune 500 company than a city agency, and I think Gloria, Gail, and Cecilia are all revamping their respective departments. And I think they're all in touch with each other. So it's going in a positive direction except that the bureaucracy is still there, and there are a lot of inefficiencies. It takes a long time to entitle a lot of these projects. Concerto took me nearly two years, and the whole construction of two 30-story towers is going to take two years. It is a definite problem for developers.
Probably 40 downtown L.A. high-rises are now going through the permitting process. Are you suggesting that most of them will never get built? If so, do we still have a hot market Downtown?
The market will probably stay hot partially because most of them will not get built. If everything gets built, it may become like the Wilshire Corridor of the 1980s when 11 projects completed at the same time and even the best-designed ones didn't sell.
Since you graduated from USC you've tended to collaborate with people from that network rather than partnering with national entities. Talk a little about your team and what it means for your financials.
I moved to Los Angeles 30 years ago, and since my arrival I knew it was going to be my home. It feels like the city and I have grown together, and of course being a USC engineer has been part of that. I have always developed within the boundaries of the city, and I always work with individuals who are interested in and excited about the history of the city and at the same time are globally minded and keen internationalists.
Elaborate on your Vero project in Central City West.
Vero is going to be completed in September, and people will move in October-December. It started as an apartment project three years ago, but when 1100 Wilshire had its successful sale, I decided that it was a good time to take the risk and make them condominiums. In the process I had to decrease the number of units by 40 and added 30 affordable units. When I bought that land three years ago it was very cheap-$60 per foot, or $20,000 per unit. Because of the resurgence of Downtown, the land in that area is priced the same as Downtown. But unfortunately that area does not have a lot of the advantages that Downtown has, such as the services and security. I hope that Central City West will have it's own business improvement district..
A $1 billion city housing bond is being planned for the ballot in November. What kind of financial incentives are needed to provide an array of housing product to meet demand for shelter in L.A.?
I am all for this bond. I serve in the finance committee. The affordability problem is enormous. As a developer, every time you start planning a project and you go in front of city officials, they always ask where the affordability element is. We make an effort to build affordable units and do our share, but the problem is so massive that it could only be resolved with the powers of government. I think that this bond is a positive move because it would bring a lot people who specialize in that field and have tax credit advantages that would put some real money out there for us to tackle that problem. Ten units in my project and 10 units in some other project won't make a dent because we are short 5,000 units a year.
<