Judging by rush hour traffic, many L.A. commuters might not appreciate what the L.A. Department of Transportation does. As population growth has created ever-more viscous traffic, Mayor Villaraigosa has pledged to address mobility in the city, and he has hired veteran transportation administrator Gloria Jeff to realize DOT's potential to speed traffic and address a range of transportation & land-use issues. A Michigan native, Ms. Jeff served in the U.S. DOT under President Clinton, and most recently ran the Michigan State DOT. But with this wealth of state and federal experience, Ms. Jeff has not lost sight of the unique challenges of cities and their neighborhoods, and in this MIR interview she explains some strategies for using technology, securing new funds, and coordinating with city departments, such as planning, to keep L.A. moving.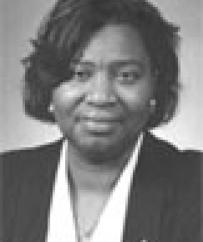 When Mayor Villaraigosa took office a year ago, he promised that his administration would address the traffic congestion that diminishes the metropolitan area's quality of life. How does the general manager of LADOT contribute to realizing this inauguration mobility pledge?
The mayor has made transportation one of his top priorities. The great thing about being general manager is that I come into an environment with a strong mayor, a strong City Council, and a strong business community, and they all support transportation as a high priority. They all want to move things forward rapidly.
The size of the task is daunting, but it is rewarding in the sense that the department has the support it needs to succeed. I am also leading the agency's advocacy for public transit services in the city.
What assets and authority does LADOT have to realize this mobility goal?
LADOT is responsible for all the traffic signals and traffic operations within the city of Los Angeles. That includes everything from the 4,300 signalized intersections to the most sophisticated traffic management system in the nation at our ATSAC (Automated Surveillance and Control) center. We can see 3,400 of the 4,300 intersections in the city, and we have instrumented most of the major bus routes so we not only know what's going on with the auto traffic but also with the buses. We have the ability to give buses priority and to modify traffic signals if we need to help traffic progress.
We have more than 500 crossing guards who provide safety for children, and we have almost 1,000 employees who work in traffic enforcement and traffic control. We have some 20 intersections with traffic enforcement officers directing traffic to make sure that it moves more smoothly. We handle around 3,000 special events annually to make sure that the traffic associated with those events moves smoothly. We are also planning and putting together some $500 million worth of capital projects over the next few years.
We operate three transit systems: The DASH buses that operate within neighborhoods; Commuter Express, which provides coaches to transport commuters to major employment centers, such as Downtown and Westwood; and City Ride, a charter bus service that provides service to seniors and school students to support field trips. Anything that has to do with movement, we're involved with.
Given the challenges, what does LADOT not have re authority and resources?
One of the things we don't have-and one of the reasons I was brought in-is that the state and city do not get their fair return of funds from the federal government. One of my challenges is to use my contacts in Washington to more effectively identify and obtain funds for the city. I do this with the mayor's leadership.
We also would like to capture more funds from the state. The mayor has been extraordinary in that regard. He has gone to Sacramento and gotten funds for public transit included in the proposed bond measures. He's also pushed for additional funding to complete the synchronization traffic signals early. If the bond passes, his efforts will ensure that we finish the job in three years, not five years. As with anything, it depends on money and the ability to deploy technology rapidly. We're on the cutting edge; we just need to do more of it.
There appears to be confusing layers of government regarding mobility: DOT, MTA, CalTrans, and obviously other L.A. city departments-from Public Works to Planning, Building and Safety, Engineering-that all must collaborate with DOT to achieve your goals. How workable and productive are present intergovernmental interactions?
It's been interesting. Having been the head of a state DOT, my interaction with CalTrans is pretty good. I understand their perspective and have done a better job of articulating our concerns having had to deal with local government. And we share a building with CalTrans, so it makes it a little easier to deal with them.
In terms of the other departments, one of the things I have found most satisfying in coming to L.A. is that there is tremendous interaction among the general managers. We have working groups within that group. We come together over overlapping responsibilities. The relationship that LADOT now has with the Bureau of Engineering and the Bureau of Street Services has been extraordinary. We will find the money and do the planning and design, and the construction is done by those other two entities. So we have a strong, interactive relationship. I don't know what happened in the past, but my experience in the past four months has been positive.
A long-standing critique of LADOT is that it has represented cars but not people and community livability. Elaborate on your efforts to link transportation and land use planning.
The mayor had a very good vision, and when he looked for a new planning director and transportation general manager, clearly in the case of planning, he wanted a planner. But he wanted the transportation general manager to be a planner as well. He wanted someone who understood the intricacies of transportation but also its relationship to land use.
The relationship between Planning and DOT has clearly been established in this administration. The Planning Department is moving forward with six new neighborhood plans, and DOT has been their partner from the beginning. As they're doing outreach and looking at land use changes, DOT is right there saying what can and cannot work.
At DOT, we've looked at ways to expand our options for mitigating development beyond those associated just with traffic. We've looked at how to incorporate transit, how to locate land uses in a way that reduces the number of auto trips while continuing to support other trips that people need to make, whether it's the ability to walk to the grocery store or the cleaners or whether it is the ability to use nearby, convenient public transit that goes where they need to go. So we're looking at more than just how to maintain the throughput of traffic.
The other thing we've done is to put a grater focus on goods movement. Highly-valued, time-sensitive delivery has become very much a part of L.A. Whether it's FedEx, UPS, DHL, or the Postal Service, they are busy delivering packages, and we need to incorporate them. We have one of the largest ports in the world, and we need to deal with the trucks and trains moving products from the port to local destinations, points or transfer, or cross-country long-haul environments. We need to manage that as well.
In my short time here, I've tried to expand our vision to incorporate land use, increase public transit, goods movement, and to really make transportation a more comprehensive issue that just moving traffic. As an agency responsible for public transit operations within the city of L.A. we also are looking at ways to expand and/or improve the delivery of services in neighborhoods, connections to the airport, and the regional public transit system.
Mayor Villaraigosa and Gail Goldberg have spoken articulately about trying to balance development in the city with efforts to mitigate increasing congestion to the point of gridlock. How will City Hall encourage smart transit-oriented development?
We have a team comprised of Planning, Housing, and Transportation, and that will be expanded to include the CRA as well as MTA and others that Deputy Mayor Jaime de la Vega has put together to focus on transit-oriented development. We have tremendous opportunities as we look at the expansion of the Gold Line, the introduction of the Expo Line and the potential to use those stations not just as places where people get on and off rail but also as economic magnets for places like South L.A. Ms. Goldberg and I have been the major players on the effort; we've pulled together our staff and made it a priority to look at successful practices.
Ms. Goldberg comes with a wealth of experience from San Diego; during my years with the Federal Highway Administration, I participated in the national effort to explore and define successful transit-oriented development. So I think we bring the passion, knowledge, and expertise, and we have staff ready to be unleashed to do something different and innovative.
The projections are for the L.A. basin to add the population of two Chicagos in the next two decades. Does L.A. have the infrastructure and planning capacity to handle that load?
We have the capacity to plan for it and to try to put infrastructure in place. But success is more that just physical infrastructure. We're also going to have to look at ways to help change how people live, what they do, when and where. We must look to a future in when Angelenos have "front door" choices. As they exit their homes, they can choose to drive, ride the bus or their bikes, or walk to their next destination. Choice is the key to managing the growth that is projected.
If we come back to you in a year, what would constitute success for LADOT?
Having another 200 traffic signals synchronized with state-of-the-art technology, having managed congestion so that the Wilshire corridor moves more rapidly during the peak period, two more corridors will be moving more rapidly because of our Tiger Teams, and our first two transit-oriented developments will be designed and ready for construction. A new parking policy will be in place and Transportation will be known as the department that is outcome-oriented for its customers-the residents, visitors and businesses in the city of L.A.
<