On the occasion of the U.S. Supreme Court's decision upholding a broad interpretation of the Clean Water Act, MIR spoke with Mary Nichols, DWP board chair and director of the UCLA institute of the Environment, about the ruling's effect on California and on L.A.'s own initiatives to create a more sustainable environment. Ms. Nichols highlights the partial restoration of the Owens River, progress on the mayor's "Million Trees" program, and the implementation of Prop O-but notes that far more work lies ahead.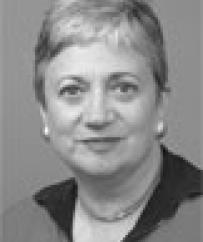 Recently the U.S. Supreme Court upheld a broad definition of wetlands that allows the EPA to extend the jurisdiction of the Clean Water Act to bodies of water that are not necessarily connected to a permanent waterway. What does this decision mean for California?
DWP is in the business of restoring wetlands these days, not draining them. We are preserving or re-creating thousands of acres of wetlands in the Owens Valley.
From my perspective as an environmental lawyer, it was a great relief that the Supreme Court upheld a view most of us had thought was the law for a long time: that seasonal wetlands and waterways that are not permanent streams but are only occasionally wetlands are covered and protected under the Clean Water Act as requiring a permit from the Army Corps of Engineers before they can be altered or filled.
We thought this was the rule in the western states for many years. Most of our streams in the West are ephemeral streams or vernal pools, both of which are only full of water in the rainy season. If they were to be lost, filled in, or degraded, it would have a major impact on fresh water supplies, the drinking water that people depend on, and the water that fish and other life need. If anything, I think, in California at least, the EPA and others have pushed on the Corps to take a more aggressive stand than they had in the past in order to protect those kinds of wetlands.
The 5-3 decision (Roberts abstained), some commentators contend, was made along ideological grounds. When the clean water movement began it was a bipartisan effort. On what issues do parties divide re the Clean Water Act, and its definitions and regulations?
Perhaps the strongest ideological divide is over deference to administrative agencies. The big federal environmental laws-the Clean Water Act, the Clean Air Act-require that administrative agencies make decisions that define terms, administer permit systems, and enforce policy. Many of the challenges in recent years have come in situations where a landowner or corporate interest challenges the application of these statutes.
In today's political climate, liberals who used to be distrustful of government now are defending decisions by the EPA. The conservative wing of the courts, under the leadership of Justice Scalia, almost invites constitutional challenges to any form of regulation. The bipartisan middle ground, which looks to see whether congressional intent is being followed and not just to overturn costly or burdensome regulations, is often hard to find.
The Clean Water Act is almost a generation old and its heroes and advocates have moved into late-middle age. Does this movement need renewal? What themes ought now to be driving our policy regarding clean water?
Since the 1960s and 1970s when the Clean Water Act was enacted, the federal government has gradually reduced the amount of money that they were putting into subsidies for states to build sewage treatment plants. But at one point in the 1970s, when I was working in the Jerry Brown administration, there was 90 percent federal funding for publicly-owned treatment works, as they're called under the Clean Water Act. The big fight was over how to size those treatment plants, because environmentalists didn't want them to be so large that they would induce growth. That is what we were arguing about in those days. A lot of water has gone under the bridge since that time-as they say.
Nowadays, except for a few places in California where communities are still using septic systems, we have sewage treatment plants and they treat waste water to very high standards; we're focused on how to get that water to be recycled for watering lawns, whether it can be used to replenish our groundwater basins and eventually drawn on for re-use, or whether it's going to just continue to be flushed out into the oceans.
The biggest threat to water quality in rivers, lakes and coastal waters is the runoff from our streets and parking lots. We're much more concerned, again, about water supply and about meeting the needs of both people and the environment for adequate amounts of water. We're still struggling over how to encourage water transfers from agricultural users, who often pay subsidized rates and have little incentive to conserve, to urban areas that are willing to pay for it.
Let's segue to L.A.'s challenges and opportunities, which include storm-water runoff and the passage of a $500 million bond, Prop O-on whose advisory board you sit. In last month's MIR, Mark Gold of Heal the Bay said that storm-water runoff remains a serious challenge. What are your hopes and expectations for the investment of Prop O funds?
Prop O was a landmark piece of legislation for Los Angeles because it brought together so many disparate organizations and interest groups in agreement that the city should take a leadership position in addressing storm water pollution. There are other communities with a direct effect on our watershed that are still fighting the application of the Clean Water Act, the TMDLs, and so on.
The struggle has been to reconcile our desire to pick the most cost-effective, easiest-to-implement projects with our desire to have projects with multiple benefits and broad community support. You could spend every cent of the $500 million retrofitting sprinkler systems and drainage systems in city-owned facilities. That would use up the money and it would improve our water, but it would not necessarily create any new parks, it wouldn't deal with flooding in many areas of Downtown and South Central, and it wouldn't create new wetlands.
We dreamed of many things when we were working to get Prop O passed that wouldn't get done. So, we're trying to come up with an appropriate way to balance the hard technology projects that get the most bang for the buck, versus the so-called soft projects that not only are more like community amenities, but that also that work. Part of what I've been pushing is to come up with better science and better criteria for judging the non-technological projects, so that as we move forward with Prop O and beyond, we're better able to capture the water quality and the economic and social benefits of projects that involve de-paving and the absorption of storm water.
In an MIR interview last year you elaborated on Mayor Villaraigosa's goal to make DWP a green utility. How much progress have you and DWP made?
We're on our way. Working to meet the mayor's goal of 20 percent renewables by 2010 occupies the entire board at every meeting. On the water system side, we are working closely with our colleagues at the Board of Public Works, the Bureau of Sanitation, and others to come up with ways that the city as a whole can make itself greener.
Ron Deaton and I sit on the steering committee for the "Million Trees" initiative, which is not just about growing a few trees and planting them. DWP commissioned the canopy study that is being used to target where trees need to go first and what kind of trees we need to look at-not just what council districts but pinpointing it by streets and down to the community level and looking at the ways that we can quantify the other benefits that we are going to get from the tree planting. That project has a lot of opportunity for civic engagement, and we're very excited about it.
The largest builder of public facilities in the basin is LAUSD. The district has a goal to be 20 percent renewable by 2010, which requires the construction of greener school facilities. How are city departments and the school district working to achieve a greener city?
I have not had any direct contact with LAUSD about their building program. We would be delighted to work with the school district on ways to make their buildings more energy efficient. Solar roofs or energy efficient buildings don't count towards the 20 percent rewnewables goal, but we will not be able to achieve our goal if we don't pursue all cost-effective energy efficiency within the city to control load growth.
There are still plenty of opportunities to retrofit existing buildings. City buildings should be targeted for efficiency upgrades, such as more efficient lighting and temperature controls. Planting street trees that shade buildings from the west and south can dramatically cut cooling costs. DWP is part of the mayor's million trees campaign, and we will be focusing on locations where trees can cut energy demand and save water.
I think the public wants to see us helping put more solar panels on roofs, and we will be rolling out the new incentive program in the next few weeks. We will be working with the Planning Department on a few green buildings programs, as well as looking for ways to reduce air pollution and greenhouse gases by promoting plug-in technology for vehicles, including ships loading and unloading at the harbor. The hallmark of all these programs is collaboration with other city agencies, the private sector, and the public.
Something that is being done with very little fuss is based on legislation that was passed just a couple of years ago by Sheila Kuehl, under which all new developments over a certain size are required to have a water supply assessment from their local utility before they can get a permit to move forward. DWP used to routinely grant these for projects in the city of Los Angeles because we have projections that show that we're going to be able to meet our internal demand for water in the future. Since the new board has been in place, we send those findings with a letter to the Planning Department, detailing best water-management practices that we recommend be included in any development permits. An example would be plumbing that would allow use of recycled water for landscaping. Not all measures are suited for all projects, but we need to develop measures that can be adopted by ordinance and not just imposed selective as part of the permit process.
The press and the DWP board have been focused on the city's obligations in the Owens Valley. Can you bring us up to date on the status of the city's obligations and commitments to the court decrees that have been rendered?
We are on track now open the valves and send water down the Lower Owens River by the end of this year. This project began under a consent decree that was entered into over a decade ago. I am sad to say that it has taken this long, although the delay was caused in part by other agencies and various interest grounds wanting to hold the project hostage for other changes they would like to have seen in the city's water management program. But it's now going to be done. This is an exciting project, and I hope to be there. And if his schedule permits, I hope the mayor will be there to flip the symbolic switch that will re-create thousands of acres of wetlands and riparian habitat and bring fish back to this section of the river.
I have been spending some quality time in the Owens Valley. We are re-constituting the Standing Committee, which is a committee of L.A. city and Inyo County officials that will meet on a quarterly basis to resolve issues regarding the city's land use and water management activities in Inyo County. Meetings had been suspended a number of years ago for reasons that no one can quite explain, although it seems to be based on a belief by some at DWP who felt that the county was continuing to make trouble for the city's water-gathering activities and that committee wasn't working very well.
We are re-constituting the committee and have committed to meet this summer. In the meantime we have been working to resolve some issues around completing the project of the Owens dry lake to meet clean air standards. We've started discussions with Mono County about how to create a permanent conservation area in lands that DWP owns that the county would like to keep as permanent open space with more assurance than the fact that the city has an interest in keeping those lands as open space because they are part of our watershed and we need these lands in good natural condition. They'd like to see that reflected in some more legally binding fashion, perhaps a conservation easement or some other permanent protection.
I am interested in finding a mechanism that would allow us to engage more actively with the residents of the Eastern Sierras in a way that is respectful and recognizes that both parties have an interest in working together. I gave a talk about a month ago at a lecture series sponsored by the Sierra Nevada Aquatic Research Lab near Bishop. Most of the talks are on scientific topics about ecosystem management, but I was invited to deliver the opening lecture for the new season and my talk was called, "Los Angeles and the Eastern Sierra: Can this Marriage Be Saved?" It was well received.
For about a year, MIR has been covering the proposed state infrastructure bonds, which include money for levee repairs and flood control. Having served as the state secretary of resources, what is your take on these bonds on the November ballot, and might be their value for metropolitan Los Angeles?
That package offers significant benefits for Los Angeles. The one I know the most about is the levee repair and flood management bond. I think the money is needed for levee repairs; there is really no question about that. The difficulty is that the more we know about what's happening in the Delta as a result of climate and ecological changes that are already under way, the less likely it is that the current levee system is going to be adequate for the long term. So, shoring up the levees as they are now is a short-term fix.
In the long term, there is going to be flooding of islands in the Delta, there is going to have to be a complete reassessment of the viability and effect of pumping water through the Delta. I've had a number of conversations with environmentalists, water district people, legislators, and others that have an interest in California water about whether we can ever start talking about an alternative to the current system. A pipe through, or around, the Delta could be designed to cap the amount of water exports from north to south, and it would have significant water quality benefits and avoid the harm that pumping does to fish and natural water flows.
Your full time job is being Director of UCLA's Institute of the Environment. Elaborate on this work, please.
The Institute of the Environment has just launched a new undergraduate environmental science major, which we are very excited about. What makes it exciting is that it's being done in collaboration with 14 other departments in the university including the School of Public Health, which doesn't have an undergraduate degree program, and the public policy program, which also doesn't offer an undergraduate degree.
It's going to be an exciting, rigorous major. Students that take it will not only develop a broad knowledge of environmental science, but they'll also specialize in one of these areas. I think they'll be making a major contribution to the future, whether they go to graduate school, pursue careers in science, or they go out into the community as workers, taxpayers, and-we hope-voters.
<