The Los Angeles chapter of the American Institute of Architects honored its own at a gala party and ceremony during the June 8-10 national convention, held in L.A. Designers of such L.A. landmarks as UCLA's temporary Towell Library and the new Hollywood Bowl, Craig Hodgetts and Ming Fung of Hodgetts+Fung Design received the Gold Award, the chapter's highest honor. TPR is pleased to present their acceptance speech.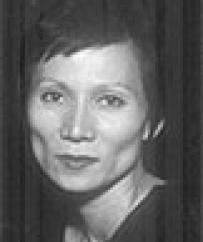 To say that we are surprised is an understatement.
We never expected anything like this. It's been all about the journey, about the joy of getting it right.
If we've had aspirations, it has been to intensify the way people experience places and activities and to use opportunity to empower the human spirit.
We approach projects with a deeply held belief in the value of architecture-try to see the city as a reflection of all of its diverse cultures, and our work as another building block in what has become a great and ever-more fascinating human endeavor.
A new era has dawned, in which our profession has evolved towards a pivotal role on the leading edge of a revolution in lifestyles, business practices, and technology. Synthesizing these changes and bringing together newly created domains both on and off the net will fall largely to the design disciplines, and to those individuals and firms that can successfully build bridges from steel and concrete from cyberspace
One of the rewards of practicing architecture and design is being challenged to discover enough about the inner workings of cultures and technologies to construct a new, made-to-order reality.
Now it is probably no secret that we will relish those challenges, whether in the form of a museum exhibition, like the World of Charles and Ray Eames, in the form of a temporary building, like the Towell Library at UCLA, or in developing an intense relationship with a community for whom architecture had been mostly an unpleasant reminder of "The Man," in order to create a new neighborhood library.
Those commissions tap into our two great passions-storytelling and innovation.
This appetite I think, is what drew us to film, with its amazing ability to communicate, and then to the world of exhibit design-because we found ourselves working with directors and cinematographers for whom a seemingly insignificant detail could represent a critical step in the storyline.
But it is really another individual who is being honored here tonight that created the bridge between those two worlds. When Richard Koshalek invited us to conceive and design an exhibition on John Entenza's case study program that became "Blueprints for modern living" at the Geffen Contemporary.
For the first time, it allowed us to communicate our passion for architecture's central role in defining and era-delving into archives and framing the work of those we so admired, and then immersing museum-goers in their ethos with techniques borrowed from the sound stage was, and is, one of the most meaningful experiences of our careers.
We began our practice nearly 25 years ago, when things architectural were in a bit of turmoil, and the role of the architect was highly circumscribed.
After all, we don't need to tell you that building a practice is one of the most arduous tasks on the face of the earth, and the siren song of Hollywood and its creative and technical opportunities was right here at our doorstep.
On top of that, each of us had come to architecture by a circuitous path-Ming from a fine arts background replete with numerous forced relocations and dislocations, and I as an aspiring playwright and screenwriter who had dabbled in automotive engineering and jazz.
Teaching and lecturing at that time represented an opportunity not only to develop ideas, but to become intensely aware of the sea-change in our profession. Young people, particularly young women, swelled the ranks of schools, bringing with them a blend of creative exuberance and curiosity that contrasted sharply with their forebears. I'm sure many of you are out there in the audience tonight, and my hat is off to you.
In fact, teaching has been the second great satisfaction of our life together. Those who have been an integral part of our projects-Eric Holmquist, Rob Flock, Denise Zacky, Martha de Plazaloa, Michael Swischuck, Michael Knopoff, Greg Kochanowski, and so many others, our colleagues, from Sylvia Lavin to Eric Moss and Thom Mayne, from Adele Santos to Richard Weinstein and former students and associates like Frank Clemente, Kevin Daly, Billie Tsien, and Johnny Casbarian who went on to found their own distinguished firms, are like a second family, even if sometimes they don't seem to be able to figure out what, exactly, it is that we do. Frank Gehry is still pondering it, and he has been among our most cherished friends.
Now it is interesting to look back on the changes that have come about over the past few decades.
Early on, Craig published an essay in what was then progressive architecture called "Dragging the Brion-Vega." It was about the impact a computerized world might have on the very idea of place, and therefore architecture. Before ATMs and laptops, Craig talked about telecommuting and internet shopping, and painted a pretty dismal picture of the demise of architecture itself.
But, I am happy to say, events have proved him wrong.
Architecture today is a stronger and more positive force for change than at any time-ever!
The vitality of our cities and even residences is being propelled by the lofts and mixed-use neighborhoods that city fathers, businesses, and developers have finally embraced-and architects have fueled the change with a level of invention, an eagerness to innovate, and a will to execute impossible dreams with skill and passion.
We are proud to be a part of this spirit and especially proud to receive this great honor you have bestowed on us.
<