East L.A. has experienced its share of prosperity and despair, but it has always been vibrant and diverse and a haven for many of L.A.'s immigrants. With the advent of the Metro Gold Line Eastside Extension the area will be connected to the rest of the city via light rail. In addition to the $900 million investment in the line itself, countless other public and private investments are going into the area to complement the line. Himself a citizen of East L.A., Metro Central Area Planning Director Diego Cardoso is making sure that the project will not only move people but also be a catalyst for the rebirth of an historic L.A. neighborhood.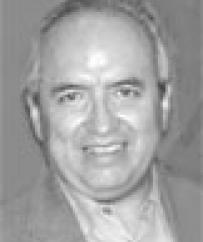 What is the MTA's goal for the Gold Line Eastside light rail extension, which will travel from Union Station to the eastern edge of the city of L.A.?
The goal is to re-connect the East Los Angeles community with the rapid transit system. In doing so, we expect that we will also improve the quality of the urban environment and the quality of the living experience in Boyle Heights.
That's going to create an incredible incentive for community development and for sustaining some of the most interesting communities that already exist here in East L.A. In many instances these communities contain hundreds of historic mixed-use buildings that are very accessible through transit.
How do the stations being planned fit into the fabric of the communities you've described?
As we were doing the environmental planning and design of the Eastside Gold Line, we developed a Transportation Community Linkages Program, which is basically to plan a multimodal transportation strategy that incorporates pedestrians, bikes, transit interface, traffic management, urban design, way finding, street landscaping, etc.
We also identified the future use of some of the land that the MTA owns around the stations. And we created a program to address the architecture of the stations, including the art program that we have at each station. Eventually (when the rail line is in operations) we expect that a lot of people will be walking to the stations. One of our objective is to maximize pedestrian accessibility to the transit system so that every transit user is a pedestrian.
The Boyle Heights area has had a 30-person review advisory committee (RAC). What are their aspirations for what this rail will to do for the community? How do they influence your work?
This is a group of residents, business owners, and community leaders (some of them) that have stayed with us throughout the 12 years that we have been planning this system. They have been very committed to understanding the system and leading the community and the neighbors and colleagues in moving this project forward.
The Eastside community is not a very wealthy community, but it has incredible equity in terms of people who are interested in making a difference. They have a stake with us, they have gained respect from elected officials, stuck with us, and managed to move this project forward in times when the project faced major financial challenges. Working with the RAC is one of my best experiences in planning this system – especially because of the people I have met and come to know – this is a major motivation to keep me working on this project.
I have also had the fortune of having a wonderful planning team and very supportive Eastside elected officials. Congresswoman Lucille Roybal, Supervisor Molina and Mayor Antonio Villaraigosa consistently and vigorously led and accessed resources to implement the transportation improvements.
You and they have championed not just rail, but also transit-oriented development. What does TOD mean in the context of this project?
It means that we are materializing what we discussed when we were planning. It means that they and we understand that transit here on the Eastside is more than just mobility. It's about community development. It's about creating the type of developments that will encourage people to take transit. It's about understanding the variables that we need to bring together so that we minimize unnecessary auto trips. Obviously we don't have the road capacity, and the built environment here is pretty dense, so we need to maximize the opportunities that land use offers in order to integrate transit and the built environment.
And what does it mean for land use around the stations?
It means that we have to create land use envelopes for transit-oriented development, for instance, buildings that are designed at human scales and embrace the sidewalks. The sidewalks and streets around these buildings are extensions of the human built environment, not the automobile. The automobile is an accessory to the urban design, not a primary determinant.
We have to have a very good idea of what's needed so that people can take transit and go to a certain destination and do the business that they need to do without always relying on the automobile. We also need to understand that there are many destinations here that were at one time created by a transit system – the electric trolleys. We want to support some of those streets and places that already exist. So some of the joint development will complement that type of urban environment.
We have also strongly advocated for preserving and enhancing pedestrian environments. We have strongly advocated against street widening. We have led a consistent and passionate advocacy for understanding and designing streets as multimodal venues to move people, venues that link commercial and cultural destination with residential destinations. Streets around mass transit are venues to facilitate human circulation and interaction. The volume of the street needs to be based on human circulation capacity not the number of cars that can circulate.
Streets around transit need to be seen as common ground and public spaces for community development. Streets around transit are an extension of the transit system. Streets around transit are extensions of the destinations. Streets around transit are bridges for human activity. Streets around transit are stages for cultural activity. Streets define and create places and as such are immensely important in building a livable city.
MTA has issued a request for proposals for some of this joint development. While you can't comment on the specific proposals, tell us what that RFP is seeking.
We are looking at the properties that the MTA owns along the Eastside Gold Line. Those properties were acquired in order to support the construction of the system, and eventually they will become available for development. We worked with the community and elected officials to define what we needed to do and came up with a request for proposals. We issued that, and we received some very interesting proposals, which we are now ranking. We'll soon be making recommendations to our board of directors.
You're not only the planning point person for the East Side Gold Line extension, but you're also a city planning commissioner, and years ago you were the chair of the city's housing authority. How do those departments work with the MTA?
It was at one time very active. When the housing authority was planning the redevelopment of Pico-Aliso I was on the board, and I participated on a subcommittee of the board to direct the development of Aliso Village and Pico Gardens, the largest public housing complexes in East L.A. We were very fortunate to get Hope VI funding – federal money to redevelop public housing and come up with a new model of public housing, which incorporates different levels of affordable housing, from ownership housing to very low-income public housing.
And here on the Eastside we see the realization of that program. When I saw that, I clearly understood that that project would benefit immensely from public transit, so we located a station right in the midst of those two projects. And also we allocated resources to the housing authority to create pedestrian links to the station, to fix some of the sidewalks, put some landscaping along the pedestrian corridors that eventually will take people to the Metro station. This is an incredible example of public entities planning ahead and doing the right thing, which is linking land use and transit.
Mayor Villaraigosa, who chairs the MTA board, has articulated a vision of elegant density as L.A. grows and provides for present and future citizens. How does that agenda relate to the work you're doing?
I understand that when he says elegant density, he's also saying livable communities. We have envisioned densities based on principles of building livable cities. But density in the abstract is meaningless. We need to consider the roles of compact housing, mixed land uses, reprioritizing of parking, street and sidewalk design, landscaping to enhance pedestrian environments etc. Density is a by-product of building livable communities. Density is a medium to achieve livability. This is how we are approaching development around the stations.
Those developments relate to the interface between city departments-planning, transportation, redevelopment, housing, and the MTA-as well as the LAUSD, which has the largest public works project in the country. How can they build elegant density into urban neighborhoods?
We created the East Side Collaborative (the precursor to the mayor's Eastside Gold Line Cabinet), which is a group of public servants, along with the mayor's office and the City Council representative, and it brought together the Housing Authority, the school district, the MTA, LA/CRA, LADOT-all of those entities that have some kind of discretion on what we're doing in East L.A. We meet on a regular basis to discuss the issues, and then we try to achieve a common understanding to come up with a product that will benefit the community as a whole.
We also had an interesting case here with one of the new high schools along First Street. We had an opportunity to work with LAUSD as well as with New Schools Better Neighborhoods to facilitate the relocation of a nonprofit entity that was part of one of the properties that LAUSD acquired. And the MTA had also acquired a small strip of land, and we're working on a strategy so that we can facilitate the relocation of that nonprofit at the same time that we're building the school and the station.
Ten years from now, what benefits do you expect to see from the investments that are now being made in communities such as Boyle Heights?
The benefit is that this will be a very livable, attractive and desirable community. It will generate a revival of a community. It will create a place to live and entertain and visit that will create additional economic development incentives. It will bring back people that have left the community, and it will be an overall better part of the city.
As this transit system matures, what will happen to the city and perceptions about mobility and livability?
We are seeing the city of the 21st century. Development along the mass-transit system will define L.A. for the next 50 or 60 years, and all of the communities that are now connected to the transit network will function along those transit corridors.
When I say functioning, I mean entertainment, culture, residential, and destinations are going to be interacting. That's what we are seeing right now, and there are great expectations that the city of L.A. will once again set trends. The weather here creates one of the most unique environments in the world, and that in addition to a very well planned and connected transit system will create a great opportunity for a new city.
What's it like having come as a 17-year-old to Los Angeles in 1969 to be sitting here now as one of the master planners for the redevelopment and rebirth of East Los Angeles?
To me that's one of my strongest motivations. I never thought someone who came here as a young immigrant would be able to influence the future of the city, and I'm doing that. That's a testimony to me personally, but more than that it's the realization of an immigrant's dream to make a difference and leave a legacy. It is possible to realize that dream in this city; if you work at it, it might happen.
But it happens when we share our dreams with others that also might be dreaming in the same fashion. I must never forget that I am making a difference because people that I met and worked for also believed in what I envisioned and motivated my dreams. This city is an incredible gateway. It is a gateway for hope in a better future. To me personally it is also a huge canvas.