Following the sudden passing of former Metropolitan Water District General Manager Dennis Underwood, the MWD looked to its own ranks to choose a successor who could lead the giant water district, and it looked no further than veteran MWD general counsel Jeff Kightlinger . With questions looming about the Colorado River, the Sacramento Bay-Delta, and the ability of dozens of cities and agencies to collaborate and secure California's water supplies, Mr. Kightlinger spoke with MIR as he settles in to his new post and commences to address the challenges of reliably providing water to its 26 member agencies and 25 million people.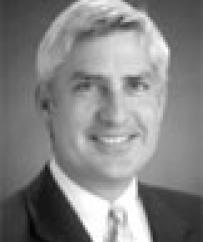 With the untimely passing of your predecessor, Dennis Underwood, please give our readers a sense of what the priorities of the MWD will be under your leadership if any policy changes will be made under your leadership.
In some respects, we will be continuing the efforts that Dennis began before he passed away. Certainly, we'll be working on the Colorado River, which is where Dennis spent his life's work, focused on completing an agreement intended to bring all seven Colorado River Basin states together to rewrite the rules on how the Colorado River is operated. It's a monumental undertaking, but we've reached tentative agreement with all seven states and we're going to spend the next two years finalizing that agreement and putting it into place.
On CalFed issues and the Bay Delta, which is the second area we import water from, we are going to focus on making CalFed functional. We are concerned about a couple of problems that have surfaced recently with the levees and what happened in New Orleans with Hurricane Katrina and there is a new focus on levee reliability and how an earthquake could affect our delta water supply. The governor and Legislature are focused on it, and we are going to look at how we can best protect and rebuild that infrastructure to protect our water supply reliability.
Finally, as Southern California continues to grow, the third area of focus for Metropolitan will be our local supplies – on how we can continue to expand our local supplies through conservation, water reclamation, desalination, etc. This is where we really are going to accommodate the region's growth. We expect our local supplies to grow to match the region's growth.
Please elaborate if you can on the politics of your selection. Our local newspapers rarely cover water as they should, but they did cover the politics of the board's GM choice of you. Mayor Villaraigosa chimed in as well with his own choice. What does your election by the MWD board signify regarding future water policy?
I think it was just one of those situations where you had several candidates and the fact that you had a former politician as one of the candidates gathered attention, but at the end of the day the board chose from a number of qualified candidates. I don't think it signals anything more than that they expect me to continue some of the policies that my predecessor and I championed at Metropolitan. They were comfortable with me, as I've been at Metropolitan for the past 11 years and they knew my track record.
Metropolitan Water is a unique and effective, regional governing body; with a jurisdiction extending from the Tehachapi Mountains down to San Diego. How does a MWD GM forge a consensus with so many sub-regions in Southern California, and how do you craft cohesive water policies for action? Give us some insight into your challenges.
I completely concur with your comment – Metropolitan is a unique agency. We have 26 member agencies and 37 board members, and typically agencies that look like that tend to be more like a council of governments, which are more about planning than building. But we are an actual builder of infrastructure on a large regional basis.
Maintaining consensus has always been tricky, yet Metropolitan has worked well for over 75 years. The reason it's worked is that the area from the Mexican border up to Ventura is by and large a dry area. We live in a dry region in Southern California, and if we're going to maintain our economy and lifestyle, we have to work together to move large amounts of water long distances. The only way to do that effectively is to plan ahead, build large-scale infrastructure and spread the costs throughout the region. With our common interests, Metropolitan has always worked well to keep the region's water infrastructure in good shape.
When Ron Gastelum left the position you now hold in 2004, he told MIR that the region has an adequate water supply for the next 25 years. Recently he shared with us that the Quantification Settlement Agreement presents some significant and immediate challenges for MWD, especially regarding allotments from the Colorado River. Square his comments and give us a sense of the region's water supply security.
We always have a lot of work cut out for us. We have a plan to ensure the region's reliability through 2025. Part of that plan involved putting together the Colorado River Quantification Settlement Agreement. The goal there was to firm up Metropolitan's Colorado River supplies through the Colorado River Aqueduct. And through the QSA, we're slowly but surely developing a base of agricultural-to-urban transfers in the southern part of California.
These transfers will increase from their current status now of a little over 200,000 acre-feet up to about 500,000 acre-feet over time. It's going to take about a decade to get there and it will be about fully implemented by 2015 or 2016. The QSA is currently in place, and the transfer programs are moving forward.
We're making progress in the lining of the Coachella and the All-American canals. The San Diego County Water Authority and the Imperial Valley have started their transfer which is ramping up every year. Metropolitan completed an agreement with the Palo Verde Irrigation District on a fallowing and transfer program and all these program components are now in place.
The Salton Sea does not directly impact those programs, but it is a bit of a wild card. The California Department of Resources is looking at the Salton Sea, and they are supposed to submit a report to the California Legislature at the end of this year with recommendations as to what to do on the Salton Sea. So far, all of the solutions out there look extremely expensive, and it's going to pose tough choices for the state.
Let's turn to proposed strategic plans for the state's infrastructure that is being discussed in the capital as we speak. What in bonds now being negotiated in the Legislature is of vital interest to the Metropolitan Water District?
There are a number of competing proposals. You currently have the governor's proposal, and perhaps a half dozen proposals in the Legislature. By the time this is printed there may be a consensus proposal but at the current time there are still several different approaches under consideration. I think the important thing at this time is not to focus on any specific proposal, because it's pretty clear they're in the process of being negotiated.
I think a lot of credit, though, does have to be given to the governor and the Legislature for focusing on infrastructure, which is not typically a glamorous or sexy topic, but it is essential as our state keeps growing.
What's important in the water supply arena for the bond package has been two things. First is the flood protection through some sort of levee repair and repair assistance. We're not sure exactly what level of repair is needed, but certainly some is necessary. The other area of focus is local project financing. I said earlier that we're not expecting to get new aqueducts or new supplies of water from Northern California. We're expecting to accommodate our population growth through local projects focused on conservation, desalination, and reclamation. Those local projects are pretty expensive water and to the extent that the state is willing to help fund them, they can come on line faster.
Speaking of desalination, Huntington Beach just voted to pursue their desalination plans and, as you confirm, it is very expensive water. What role does desalination play in MWD's integrated resource management plans?
It's going to play a small part but a very significant part. There are five current proposals through our member agencies in Southern California, and they would produce about 150,000 acre-feet should they all come on line. When we deliver over two million acre-feet a year by then, it will amount to less than ten percent of the supply. But it's very valuable water because it's there all the time. It doesn't depend on hydrology and will be available in drought years. It's also likely going to be the wave of the future for our future water supplies. Maybe not over the next ten or 15 years, but desalination will play a larger and larger role as we go on, so it's important that we start building some of these plants and learning how to better do desalination.
Address the importance of the levees in the Sacramento Bay-Delta. Given the lessons of Hurricane Katrina, how secure now is our water supply and the levees? What risk does the state face?
The state has studied this, and Dr. Jeffrey Mount of U.C. Davis says that in the next 50 years there's a two out of three chance that there will be a significant levee failure in the delta. That will mean some outage of our water supply for some period of time. It may be as little as six months, but it may be longer. We have developed our storage and supplies here in Southern California to withstand that kind of disruption, but when you're talking about a two out of three chance in the next 50 years, that's a high probability, and it certainly indicates that we have to take this seriously.
Should voters really reinvest in these fragile levees? Or should we do what was tried a generation ago-find a more secure, alternative route around the levees?
I think that is a question we need to answer. We need to have that debate and study that question thoroughly and decide what is the best approach. Even if you do move water around the Delta, you're going to have to do something to protect levees to address not just the water supply but for flood control and the protection of property, human life, and agriculture.
How significant that effort is depends on how many uses we have in the Delta, and if we're going to continue to use it as conveyance for drinking water, then you've got to spend even more money on hardening these levees. That's a policy question that I think we're going to be asking at Metropolitan and hopefully coming to the best conclusions we can based on the science we have.
And what do you predict will result from a policy review?
I don't know at this point. I'm just hoping that we have a thoughtful deliberation process and that people address it. I think there is an opportunity here that wasn't here 30 years ago when we last looked at it. I think people are now looking at a number of issues that have changed since then.
Back then the issue was if the South was going to take all the water that they could from the North. I think people understand that's not the case anymore. Now we're concerned about the environmental and economic impacts of trying to use the Delta as a water conveyance system. And we're worried about the species in the Delta – why aren't they responding the way they should to all of the programs we've enacted? Do we really want to bank everything on these levees that are over 100 years old in places? I think there are a lot of factors that weren't present in the debate then that hopefully people will give a fairer and harder look at this issue.
In the February issue of MIR, Michael George, the CEO of Western Water, made clear his disdain for the complexity and inefficiency of the agencies and power structures that have governed water in California for more than 100 years. Is his critique accurate and of any value for MWD? Do we have the right arrangements in the state for governing water supply and reliability today?
I believe we do. I think one of the important issues as we see the governor and legislature taking a look at infrastructure, if we look at where we stand in terms of building schools, transportation, sewers, landfills, the one area from my perspective where we are ahead of the growth curve has been water reliability. California has invested heavily in it, so it seems to me that the system has worked, and I just wish it had worked so well in all those other areas of infrastructure.
When MIR interviews you a year from now about your tenure, what successes do you hope to have achieved at MWD?
One emphasis that I told the board is to develop what I would consider more non-traditional partnerships. Traditionally, we have worked with what we call our member agencies, in doing the types of local conservation projects that are necessary if we're going to continue to grow our water supply.
I'd like to see us start working with a whole host of other regional agencies like the sanitation districts, cities, counties, flood control districts, and environmental groups on all sorts of smaller projects. At Metropolitan we tend to work on a very big, macro scale. I'd like to see us focus on these smaller projects with more non-traditional groups to try and do more in the way of local water supply growth. That would be what I'd like to get us to focus on here.
Finally, please give our readers an idea of what an acre-foot of water represents.
An acre-foot is about 325,000 gallons of water. It's the amount of water needed to provide two households for one year.