For over a generation the city of Los Angeles has sent its solid waste to Sunshine Canyon landfill, located in the north Valley and operated by BFI. Residents have long called for the city to find alternatives to Sunshine Canyon, but the City Council recently agreed to a five-year contract extension. On the eve of the Council's final approval of the Sunshine Canyon contract, MIR was pleased to speak with Councilmember Greig Smith, who has been leading the city's efforts to develop alternatives to the landfill.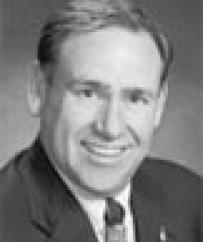 The City Council has voted to extend for five years the city's contract with Sunshine Canyon Landfill and Burlington-Ferris Industries, despite your stated concerns and the opposition of many of your constituents in the Valley. How complicated and difficult a choice is being made here? What the issues and considerations must this contract account for?
It wasn't just the typical extension of the contract. It was an extension with a reduction plan. The Council approved a plan last August to get out of Sunshine in five years. The first year includes a reduction of 600 tons per day. So what the council did Feb. 28 was to reaffirm our position that we want a 600-ton reduction this year, and then it orders the Bureau of Sanitation to come back with a 1,000-ton reduction next year within the boundary of the contract. That is what is being discussed this week [as of March 6], and the Council will then have to affirm the final contract that we negotiate this week. So, it's very complicated. For those who just think we extended the contract without making changes, we did not. We made significant changes. Some will be with BFI and some will be on the part of the city to find other ways to reduce trash.
Your RENEW LA ("Recovering Energy, Natural Resources, and Economic Benefit from Waste for Los Angeles") plan includes an agenda with broad support; it clearly has been a factor in these deliberations. But, as Rita Robinson said in our interview with her in November/December, the city will never be able to wean itself from landfills without a clear plan that employs a variety of solutions to divert and recycle the waste stream. Is RENEW LA that plan, or do we need more?
Yes, RENEW LA is that plan. First of all, it encompasses a number of reduction projects, which are to reduce the amount we send to landfills by additional recycling programs, more education and those kinds of things that will bring about an additional 10 to 15 percent of blue bin recycling. On top of that, it includes a plan that can take as much as 50 percent of our current black bin trash and reuse it in compost products, because half of that trash is food product that is very useful in compost. So, there are simple fixes in there. But at the end of the day, Ms. Robinson is right. We can never get away fully from landfills because we have a remainder that has to have something done with it. That's what RENEW does. It says, let's build five to seven plants over the next two decades in Los Angeles that convert the remainder of that trash into useful products and energy.
In negotiations, sometimes politics and rhetoric obscure the financial issues. Tell us more about this contract renewal involves. If L.A. doesn't use Sunshine, isn't it possible for BFI to just accept trash from other jurisdictions?
The answer to the second question—can they accept trash from jurisdictions?—is yes, they can. But that takes many years, and the reason is those other initial municipalities and other institutions already have existing contracts with somebody. I think over a couple of years they might be inclined to take up all of the trash that we're going to divert, but it won't happen tomorrow morning. If we choose not to go there, they lose 3,500 tons tomorrow. That's important to them in the discussion. We both have a lot to lose and a lot to gain, and our hope is that BFI understands that and will cooperate and work with us.
Now to the first question: What are the financial implications? The financial implication is that if we take 600 tons out of Sunshine Canyon today and every day this year and BFI charges us a higher rate as a result, we're talking about a $1.2 million to $1.8 million increase in cost if everything remains static. Next year, we don't know what the cost will be for that other 1,000 tons because we haven't decided what program we're going to use yet. If it goes to recycling, then we actually make money on some of that. We haven't decided that yet, but immediately the costs are roughly $1.2 million to $1.8 million dollars.
I've talked to my colleagues and the mayor, and people are willing to absorb that cost now because they want to show the Valley and the rest of the county that we want to get out of landfilling. That was the policy was passed about when they approved the RENEW LA concept two weeks ago.
The argument for moving away from landfills must contend with projected growth in population and by demands for inexpensive waste disposal in L.A., which expects population growth equal to the size of Chicago to be absorbed in the next 20 to 30 years. How does the city prudently meet the challenges of growth, in terms of both disposal and cost?
That comment is almost right out of our RENEW plan. There was a bill passed in the late 1980s called AB 939 – the recycling mandate that resulted in our blue bin stuff. It said that you must recycle 50 percent of your trash by 2002. Well, the city of L.A. is recycling 62 percent of its trash, yet in 1990 we were sending 3,500 tons a day to the landfill and now we're still sending 3,500 tons a day to the landfill even though we're now diverting 62 percent. What that says is that we never adjusted for growth.
Growth is the issue, and that's why my RENEW plan is so important because we did adjust for growth in our plan over the next two decades and we projected into our daily inflow of trash those numbers for growth. So in the year 2025, the five to seven plants that we will build will be taking in all the growth as well as existing trash.
What sort of investment on the city's part do you expect is needed to develop alternative technologies and recycling programs?
With RENEW LA we haven't projected a total cost yet because there are a lot of unknowns. Fortunately, the technology is developed. It's been operational in the world for 40 years now, so we won't pay the developmental costs and a couple of companies have told us that we are the first ones to build these in the Americas. They will come in and build one or two of the plants for us at no charge because they want to break into the American market and show that this can be done. So initially the costs are minimal. We won't know for sure yet until we put out our request for projects and choose a specific technology.
There are five basic technologies out there to choose from and each one has different cost factors. Some are as low as $18 to $19 dollars a ton, which is cheaper than landfilling right now. Some go up to $45 dollars a ton. Again, it depends on technology and the product you want to get out at the end of the process. Some products are things like charcoal, which you can use in air filtration systems. Some are ashes that can be used in asphalt, and some are just compost-type materials. There are a lot of options out there, and we don't know until we start looking at each one of them what the cost factors will be.
Your background is an exception to the rule because you worked for the Council before you were elected to office. But in a two term-limited Council, how capable are the members as a whole in dealing with problems which are decades long in their complexity and execution?
I think the problem with term limits has always been the question of who's going to invest the amount of time that we invested to develop this plan. As you said initially, I've been working on the basic concepts of this plan for close to a decade now. When I went to my colleagues now and said that we have to get out of Sunshine and break this dependency, they asked, "What are you going to do?" - because you can't just say something like that without having a plan. The urgency forced us to develop a plan. The timing was just right, but on the whole it's hard for politicians to invest in long-term projects that they will never see the end of because they will be on some other job in the future. That's the problem with term limits.
When The Planning Report last interviewed you in 2003, you said that one of your highest priorities was dealing with the fiscal challenges of L.A. and with balancing a potential $285 million budget deficit. How does the city's current waste disposal challenge affect your attitude about what the city can afford today?
First of all, the $1.2 million to $1.8 million today is fungible. That is not going to set us into the red any more than we already are, and it's a very manageable amount. Eighty percent of the city's cost are salaries, so when we look at a $5 billion budget, most of our concerns are salary-oriented.
Waste disposal costs are not a big issue. On the longer road, when we look at major development of facilities, if there is a big cost, then we're going to look at the fact that Los Angeles residents do not pay for trash collection. We're the only city in the country that does anything like that, and a lot of people need to recognize that we need to start paying something for our trash collection. That will probably come in future years as we look at the FCC charge, which is a charge on the water and power bill, to start paying the cost of trash collection like other cities do.