Time is running out on the Sunshine Canyon Landfill, the final resting place of most of the trash produced in Los Angeles, and the city has not yet decided what to do when its contract runs out in 2006. Part of the burden of figuring out what to do next falls on the shoulders of Rita Robinson, Director of the Bureau of Sanitation. In this MIR interview, Ms. Robinson details some of the city's options and reaffirms the city's dedication to finding innovative, environmentally friendly solutions to the city's waste-disposal challenges.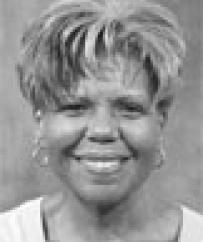 Rita, when MIR interviewed you last year, you confirmed that Sunshine Canyon and reducing total maximum daily loads (TMDLs) were at the top of your agenda and that you were looking for some results by 2006. Give us an update on the City of L.A.'s progress with both Sunshine Canyon and conformity with TMDL regulations.
What a difference a year makes. At that time, I was very new to the job, and I now still feel very new after two years, but we have made some good progress on both of those issues. We went through a long and difficult discussion about Sunshine Canyon and the future of the city there. We had solicited for requests for proposals (RFPs) on that issue and ended up with only one provider at the end – BFI, because Waste Management, our other option, had pulled out. So the difference is that we had no options then, and now we have seven that came in on Friday, December 1, with the new RFP that went out once the council decided to try once more to look at more than just the one option.
Luckily, Mayor Villaraigosa was able to negotiate with BFI to give us a little bit more time to find other options, and seven providers have come in. We haven't re-evaluated them because they just came in recently, but we're hopeful that we can take some of the pressure off Sunshine Canyon and the residents in the Valley. We don't know how viable they are, but I feel confident that we may be able to divide the wastesheds and find a different way through this. That's progress as far as I can see.
In addition, I think one of the main things that happened was an election. Mayor Hahn and Mayor Villaraigosa were, luckily, on the same page about getting out of Sunshine Canyon, but now with a new mayor we also are interested in finding other options. In the meantime, we also had an election that gave us Prop O and TMDLs, and one of the major issues that resulted was how to fund these TMDLs and how to keep up the pace. We have a possible funding source that will not only deal with TMDLs for the next few years but also with other water quality issues that the city very much wants to address. Our beaches got an F in the Heal the Bay's grading system, and that's not just the City of Los Angeles. As a collective group the local governments want a regional solution to clean our beaches. So we jumped out there with Prop O, the voters voted for it, and we hope to have some solutions in place to help us clean up our beaches more and make them swim-able in the future.
Regarding Sunshine Canyon and waste disposal, last April, you discussed the prospect that L.A. could become a landfill-free city. What are the chances that we could in the course of the next decade become a landfill-free city, and what does that mean?
I keep telling the same truth – I said it when we closed Lopez Canyon – and the truth doesn't change no matter how politicized you want to make it: Only if we put real plans in place can we be landfill-free. Right now, the only solution to our trash problem is landfills because we have not put into place another plan to get out of landfills, so the only thing we can do is go to other landfills, and that's not the solution that we had hoped for.
But now we are working on not only the Renew LA plan that Councilmember Greig Smith has led, and the Bureau has been working on alternative technologies since even before that and we had hired URS Corp. to do a plan for us that looked at alternative technologies. I remember not that long ago LANCERS was a project being considered by the City. There was an environmental response that determined that an incineration type facility was not acceptable in the City. So the plan went up in smoke, literally. Fortunately, we have come many steps beyond that in terms of technology.
I am confident that if we put our plans in place – as the city now seems ready to do as we move forward with a comprehensive stakeholder-driven Solid Waste Integrated Resources Plan (SWIRP) – we can be landfill free within the next decade or more. But the planning process could take a while. Look at LAX and see how they've gone forward and moved back. Most plans that involve a regional approach require a lot of input and take a lot of time. So, as I described it to the council, I'm on a five-lane highway. First, not only am I looking at landfills as a solution – whether it's BFI, Sunshine Canyon, Waste Management and other landfills – but I'm also looking at whether we can divide our waste-shed up a little bit and take the pressure off the Valley. In another lane, URS and Renew LA are working on the same projects looking at renewable energy sources for our trash as a pilot program, and that's going to take years and money to build. It takes at least $200 million to $300 million to build a meaningful trash conversion generator, but if we can partner and get some people to help us, we're working on an integrated resource plan for that.
Rail haul is also on one lane of the highway. And in the other lane of the highway, we're looking at increasing recycling, whether it's residential, multi-family, or business. So, I think if you put all of those plans together, there's a good possibility this city can move forward away from landfills, or at least urban landfills – maybe that's a better description of it – and look at other kinds of approaches for dividing our waste stream in addition to recycling by reducing our waste stream.
Is there a regional solution to to solid waste in Southern California? Perhaps as an expression of how difficult this must be, the Los Angeles City council voted recently not to collaborate with the county on Sunshine Canyon and manage one landfill rather than two. Is that vote a symptom of the problem or an exception to the quest for collaboration?
It could be a little bit of both. I know the feelings run deep from the old days of Mission Canyon. You can go back years and look at how stressed this relationship has been among the politicians.
My point is that we've kind of got to get over ourselves and move on to the things that are going to help the residents and do the best for them, and as much as I can push that agenda, I will. I know that I am limited, and I am very realistic in that so I am not trying to run policy or make policy. All I am doing is trying to provide the options. That might be the way we end up with more regional opportunities. Clean water and bio-solids may get us to work together sooner than solid waste. Our relationship with DWP is improving as is with L.A. County Sanitation and L.A. County Public Works. I think by sitting at the table, whether the state forcing us to the table with Prop 40 and Prop 50 on the water and bio-solids issues, we look at solutions from other areas and might begin to see that this is the way we need to go. I may not get in the door with the first key but I may be able to go through the window.
When MIR interviewed you last year, you said L.A.'s tonnage fee was about $22 to $24 but that the fee would rise soon because all the other land fills offered to L.A. are farther away than Sunshine. Give us an update on the current tonnage fee and your guestimate on how much it might rise in coming years?
We're never going to get the deal we have at Sunshine now. Never. That was crafted over five years ago under a fee structure that nobody has today. We'd be looking at $35 to $40 even if we were in the market today. I don't know what these proposals say. Some of them might be favorable to us. Knowing the situation that we're in, they have to be competitive because the city doesn't have all the money in the world. We are, though, trying to relieve some of the pressure. We are definitely – and this is one thing I have to tell people quite honestly – going to have to pay more than what we're paying now.
The way that we determine the cost is to assess how much the city can bear and how much the residents can bear, or how much they're willing to bear. The city has always been quite apprehensive about assessing a waste fee, but the more we depend on the general fund the less we have for police and other city priorities. This Mayor is willing to go out and tell people to choose and let them come to terms with it, and it's going to be more than $28 a ton. And then if we get into rail haul, the county is looking at $70 a ton for rail haul. Whatever we do with our trash in the future is going to cost us more.
MIR must allow you to comment on the passage of LA City's Prop O (Clean Water Bond). Elaborate on the significance of the voters approval of the bond, and how its $500 million will be put to use to mitigate TMDL.
I'll never forget sitting in the room with Ron Deaton – you know, Ron is a formidable person on a good day, and for some reason we have been able to work well together – and he brought to our attention some incredible things that we could do with Prop O if it passed. It had polled very well, and Ron thought that it was a way we could get some of the money that we could put towards projects that were not only TMDL-related but also were clean water projects, and he thought the voters would go for it.
With his outstanding staff, he and Gerry Miller and their talented group at the CLA's office, along with some outstanding staff of the Bureau of Sanitation, crafted Prop O and got it passed. Speaking of which, I can't talk enough about the 2,999 staff that support me every day as well as the Council people and environmental groups that went out there and campaigned like hell for this – a lot of people went out of their way, and it has been a success.
I said right before the 2004 election, the Bureau will not misuse this funding, and I think with the committees the Mayor and Council have put together – the oversight committee, the advisory committee – we have been working collaboratively with them to make sure that the projects we bring forth are well thought-out and really do meet standards. We even put something out there that we felt should be approved and they said, "No, we want you to go back and think of it a different way." I think that's good for them to tell even us "no." We run the show and yet they tell us, "No. We want you to look at it."
The mayor has made it very clear that he doesn't want anybody to have a free trip on this. He wants everybody to really dig deep and look at ways these funds can be leveraged to get maximum funding for projects. Prop 40 is the perfect example. If we can do a little bit to help Cabrillo Beach – we met with Janice Hahn, the DWP, the Port of L.A., state representatives, environmental groups – it's going to be an incredible project for us to work together like that.