In 2004, Senator Dede Alpert (D-San Diego) left the California Legislature after three terms in the Assembly and two in the Senate. During her legislative career, she worked to protect the California coastline and was widely recognized as one of the foremost advocates of public education. TPR is pleased to present this interview in which Senator Alpert talks about her transition to private life and shares her thoughts on term limits, state and local government finance, and the need for cooperation among jurisdictions to solve contemporary problems.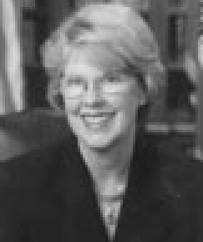 Senator Alpert, you recently left the California Legislature following a very distinguished career. How has your transition been from being an elected official to engaging in San Diego's civic life as an everyday citizen?
There are many things that I miss about the Legislature, and sometimes when I open the newspaper and read about the debates , I want to jump back there and be involved. But at the same time, there are a lot of things I don't miss. I think that I am finding other ways to be involved in some of the same issues from a different direction. I have joined the board of the Sharp Healthcare Hospital System with the hope of contributing as it works on health issues. I have become a Senior College Commissioner for the Western Association of Schools and Colleges, which accredits universities. I am also advising a law firm up in Sacramento that does lobbying and government law, including helping some of their clients who are working on some of the issues that I worked on in the Legislature, especially education. The best part is that I get to do a lot of things but not any of them full-time, and I have more time to learn to play golf, to play with my grandchildren, and to travel with my husband.
A lot of people thought that, given your work on the master plan for education and the budget, you brought an institutional memory to the Legislature's deliberations. Now that you have left office, can you comment on the effect of term limits on the capacity of the Legislature to govern for the long term?
Term limits are really very harmful to the Legislature. For one thing, they put it at a disadvantage relative to the executive branch. I often tell people that it took the full six years that I spent in the Assembly to become an effective legislator, and then the eight years that I spent in the Senate to actually understand with greater depth the issues that I cared about. I don't think that you can do that when you are a brand new legislator; no matter how bright, talented, and caring you are. It just takes time to learn how to do the job. We are finding that when we ask people to have a long-range vision and to think carefully about our problems, they just don't have the experience to be able to do it. I wish the voters would rethink term limits. If they do want to keep them, perhaps there is a way to make them slightly longer and allow people to serve more time in the Assembly and to give them a chance to become the high-quality legislators that they could be.
Senator Alpert, your leadership brought the school district in San Diego together with the city, county, and university in the plan for revitalization of the City Heights neighborhood, resulting in a joint-powers agreement. Can you discuss for TPR readers some exceptional examples of how the facilities investments of school districts have been blended with housing, parks, and health centers to create livable places?
I think San Diegans should take real pride in the City Heights success. It could not have happened without the coming together of San Diego State University, the San Diego Unified School District, the City of San Diego, and Sol Price's charity. What we were talking about is that when you build a new school in an area with great needs, you also build housing. You don't ask brand-new teachers to do it by themselves, but you bring in the university and its professors who have the expertise. You work as a team for development.
Many of us who have been fortunate to live in suburban communities take for granted that a library, a police station, and a park are part of the community, but a lot of the denser areas of cities haven't had those amenities. If we are going to succeed as a society in California with our tremendous amount of growth, we have to revitalize our inner core, and we have to do it by thinking of all of these needs together. In City Heights, they have built a police station. Joan Krok, a marvelous benefactor in San Diego with the Salvation Army, built a wonderful center so that there are recreational opportunities for children and safe places in the neighborhood.
If I could take one personal moment of pride, when I retired the San Diego State Foundation kindly named a building in City Heights after me. It is the building where they house their project with the San Diego City Schools and where they do their juvenile justice work. I couldn't think of a thing that could honor me more than that. Just to be able to play some small part in it has been a great thrill for me.
What needs to be done to institutionalize these concepts and do the pre-development planning and cooperation that made the City Heights project possible? How do we make that a part of the process?
When the Legislature is pushing for bond measures, whether library bonds, housing bonds, park bonds, or school bonds, we should be very careful to write in incentives for this kind of behavior. So often, we go the other direction and think about excluding, but what about providing the kind of incentives that help developers to be willing to do these types of things? That is the kind of creative thinking that we need to ask legislators to do on bond measures and legislation, so that this becomes the culture rather than the exception.
How do we break through the silos and begin to have larger city and regional conversations about how programs and resources are managed and funds are delivered?
I wish I had a good answer for that. I can remember meeting with professors at a UC campus, who then told me that UC had no responsibility for K-12 education. So, even within education itself you find people defining their roles exclusively. When it works, there has often been a mayor or other official who has taken the leadership role. There is an organization called CCS Partnership that actually was designed so that school board members, county supervisors, and city officials would meet together to talk through some of these things. I have hoped that the culture would begin to change.
One perhaps positive thing about term limits for the Legislature is that they have brought in many more people who have local government experience. Maybe that will also begin to break down some of these barriers, as people serve in a variety of levels of government and it dawns on them, "My goodness, these are all the same clients, all the same citizens, and we need to work together."
You have now returned to San Diego. There has been a lot of turmoil over the mayor's election there, especially since the voters also passed a new strong-mayor system for the city. What do you think the roles and responsibilities of the mayor should be?
It is interesting, because in San Diego we have had a strong city-manager type of government, so the biggest role for the mayor has been the bully pulpit. However, after our vote in November and a transition period of this year, the mayor will wind up with more power. We are faced with a number of terrible fiscal problems right now. I think that what everybody is looking for is strong leadership that will stand up for our quality of life. That means that the mayor has to talk about schools, about public safety, and about housing density.
It is my hope that the terrible difficulties facing San Diego may actually make this mayor even a bit braver, because he has nothing to lose. Maybe this will be a time that he really tries to talk in a visionary way. Mayor Murphy is a very good man, but as a former judge he has sort of a judicial temperament. He perhaps needs to exert more leadership now. It really is a time of crisis in this city, and so we need a very strong person standing up.
In the December/January 2005 issue of our sister newsletter Metro Investment Report, Jack McGrory, a former City Manager of San Diego who is now with Price Charities, worries greatly about this transition and laments that it will probably be two years or more before San Diego rights the ship. Do you agree with him?
I think he is right, because the fiscal problems are so great. Let me give an example. I was on the board overseeing the Prop. 14 library bond funds. San Diego received a $20 million grant to help build a downtown library, a project that really costs $160 million. The city was going to bond for most of the rest of that money. But, at this point it literally cannot issue any bonds because its audits have been delayed and its fiscal credibility is in question. We have a lot of infrastructure needs, especially in some of the neighborhoods that need upgrading, but we just cannot move forward until we get the fiscal crisis resolved. It is going to require a multiyear plan to be able to right ourselves.
Around the state, local officials often claim that Sacramento is a big part of the problem. Is there some legitimacy to that complaint, and what is the best defense?
It is like looking up the food chain. At the state level, we always complain that the federal government gives us mandates but not the money, and then local governments complain that the state is doing the same thing. The truth is that it is not the locals' fault or the state's fault. We need to sit down together in this state and figure out what resources should go to local government and what should go to state government, and then keep hands off of the other's resources. Until we have a much more honest discussion that involves things like Prop. 13 and property taxes, the Vehicle License Fee, Prop. 98, and the intersection of so many of these – often voter-approved – initiatives, , and until we sit down and re-think the tax structure of this state, there is no point in just pointing fingers. It really is time to realize that this a very different economy than our tax structure is prepared to deal with.
<