The Southern California Region contains a wealth and abundance of mountains, rivers, and streams unrivalled in any part of the country. Yet our precious local natural habitats are under constant threat from such things as sprawl, political obstacles, and polution, and are under the protection of five regional conservancies. A recent California Performance Review assessment of these conservancies noted that the San Gabriel and Lower Los Angeles Rivers and Mountains Conservancy (RMC) was not of vital interest to the region. In this rare interview with MIR, Belinda V. Faustinos, Director of the RMC, gives our readers a thoughtful and revealing look at not only why the RMC is indeed vital, but also to its scope and goals.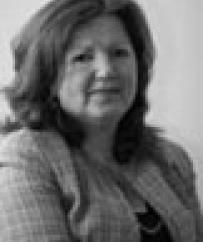 Belinda, MIR has done a number of interviews with Joe Edmiston and the Santa Monica Mountains Conservancy, but it's appropriate to now turn our attention to the San Gabriel and Lower Los Angeles Rivers and Mountains Conservancy (RMC), and its agenda, jurisdiction and ambitions. Could you briefly give our readers a sense of what RMC's mission, objectives and jurisdiction are?
As one of the eight conservancies statewide, our mission is protecting parkland, helping to restore habitat connections, and providing recreational opportunities in a way that promotes watershed health. Our Conservancy is unique in that we were created with the concerns of local elected officials in mind. Frankly, having had a long history with Santa Monica Mountains Conservancy, I was a little skeptical about how that was going to work initially. But after two years, the types of partnerships and cooperation that we've been able to develop within this territory of 68 cities and two counties has just been awesome. Local governments' and water agencies' willingness to embrace our goals and objectives has just been fabulous.
And your main geographical area of concentration?
Our territory is approximately 1,500 square miles. On the northern end, we follow the San Andreas fault from the city of Palmdale, all the way across to the L.A. County Line on the east. We include all of the San Gabriel Mountains, stretching from the 14 Freeway on the west to the 15 Freeway on the east. Heading south from there, we go all the way down to the city of Seal Beach, so we include ten Orange County cities that are within the San Gabriel watershed, and a tiny portion of the Santa Ana river watershed. Then we go all the way across to the east along the lower part of the Los Angeles River Watershed (from the city of Vernon, south). So, our boundaries intersect quite a bit with Santa Monica Mountains Conservancy's boundaries, and we also overlap with the Coastal Conservancy. We have a lot of synergy in terms of working with our other state partners, local partners, and federal agencies in trying to accomplish our goals and objectives.
Well, obviously your value to these state partners is not that important, Belinda, because the staff California Performance Review recommendation was that the San Gabriel and Lower Los Angeles Rivers and Mountains Conservancy was not, like five others, "of vital state interest."
I can't imagine that anyone who actually knows about our resources and has physically been here could come to that conclusion. Given the scope of what the CPR report was doing, I applaud their efforts in trying to accomplish a gargantuan task within a limited amount of time, and I definitely support many of their recommendations in terms of there being a need to streamline government to make it more transparent to the public. But frankly, I think that the RMC model is one of the best models out there. It is this perfect blend of government at all levels, with a strong public interface. It is the kind of model that in other parts of the CPR are lauded.
The CPR recommendations are the result of a staff effort that is being reviewed right now by the Commission. After the Commissioners hear all the public testimony they will then submit their recommendations to the Governor. So far the Commissioners have heard over and over again that the wholesale elimination of boards and commissions is not appropriate. The message to the commission has been that there are some boards and commissions that work very efficiently and well for little or no cost to the state.
Why don't you share with our readers what RMC's priorities are?
We have three main program objectives. Our first objective is the protection and preservation of our mountains, hills and foothills – those open spaces that still exist that can be protected and connected for preservation of wildlife corridors, habitat restoration, and to provide low-impact recreation. Our second objective is to preserve, enhance, and revitalize our river corridors. We're working very hard with cities in our jurisdiction on implementation of the L.A. River Master Plan. Our other major river focus is the San Gabriel River, where we feel that there are tremendous opportunities. We were a major partner, with L.A. County Public Works, on a study of the San Gabriel River and a master plan for how that river corridor can be enhanced, and how we can identify publicly owned space. The San Gabriel River has much more natural habitat in it than the Los Angeles River, just because the bulk of it is not concrete bottom. So, in the upper regions of the river, from Whittier Narrows north, you have a real substantive riparian habitat that's growing in the riverbed. And although you do have clearing from time to time, that vegetation regenerates itself, and we've got some wonderful projects that are being worked on to provide trail linkages, to reintroduce nature to that area, and to enhance the nature that already exists.
We are also working to enhance and improve the open spaces in cities that are not directly on the river corridor, but have arterial connections either through tributaries that feed into our main river channels, or regional bikeway connections that can be enhanced. For instance the cities of West Covina and La Mirada have these type of project opportunities. In our goal is to provide some natural parks in local neighborhoods.
Belinda, how difficult is it to move from simply preserving open space in this metropolitan area to reclaiming open space?
It's definitely a challenge. I think that right now we're at this great apex. I've got this job at the most wonderful time in history here in Southern California, because we're seeing that our infrastructure that was built forty and fifty years ago is starting recycle itself. We can take advantage of situations where there may be a building that needs to be demolished. Many of these sites require contamination remediation . In these places, we can step in cooperation with the EPA and others that have recognized the fact that we need to reclaim some of those spaces as parkland because that's all that's left.
L.A. Unified is having a horrible problem finding school spaces, for instance. We have the same issues for parks. There just isn't that much available land out there. Cities themselves are dealing with a shortage of sites for affordable housing. By working with cities and planning ahead you have opportunities to create mini-parks that have more dense housing built around them. If you can walk to the park, you don't have to have your own little patch of lawn for each individual unit, because it's accessible and it creates a sense of community. I think that's the kind of thing that our agency is really striving to work with cities to try to achieve, because that's the only way that we're going to be able to have a place for our kids to live in.
What's the capacity at the local governance level, with fiscally constrained state and local government budgets, to actually do this planning in an inter-agency, collaborative manner?
Frankly, I have been very impressed with the fact that cities have developed a structure to help themselves – the council of government's structure. Cities are helping themselves by not reinventing the wheel, by sharing things that work. By sharing information, cities are incorporating best management practices into their municipal codes, without each city having to act as a laboratory for every practice. This cuts across all political affiliations, because I think at the heart of all this is quality of life issues, and that's what resonates. Cities are seeking out collaboration with RMC, seeking to integrate the funding that we have available to try to implement some of these projects, so it fits within their plans to make their communities more livable.
Are there successes to serve as models. Is there evidence that this is working?
We had $60 million in State Proposition funding from both Prop. 40 and Prop. 50. We have worked with over 60 grantees to allocate these funds to specific projects, all of which are sustainable. I think that we've really done an amazing job so far in terms of allocating the funding that we have available in a way that is going to have some measurable successes. We're going to increase the open space and patch habitat in these local communities. In the area of major acquisitions, we just authorized a grant to the city of Duarte which will preserve approximately 350 acres of the watershed, which will not only provide connectivity in terms of trails and habitat, but it will also preserve the groundwater supply in the San Gabriel Valley.
The money is getting out to the cities – to where it needs to go to, and it's going to be used for projects that are going to have a meaningful impact and are consistent with the various planning efforts that the county, the state, and local municipalities have wanted to implement for years. We're also serving as a catalyst to generate money from other sources, like the Wildlife Conservation Board, like Proposition A excess funds, access to Department of Water Resources money. It's just been amazing. And in fact, there's a recent effort that Congresswoman Solis just had funded to have the National Parks Service study the upper San Gabriel River watershed in the San Gabriel Mountains for purposes of a national resource study that will determine whether or not there can be a National Park or National Recreation area created within the watershed.
Elaborate on the nature of your involvement with Tree People, and the upcoming PBS special titled "Edens Lost and Found." What's it about? What's your role?
"Edens Lost" is just a fabulous effort. I am proud to say that the RMC was the first entity to step up to the plate in the funding of this project. The producers of "Edens Lost" are well known in their field. They have done several other PBS specials, and I know that Harry Weiland, who is one of the principals with the Media and Policy Center has been working with Andy Lipkis for many years, and they've had this vision of getting the message of sustainability out to the general public. They are highlighting several major urban cities that are trying to reclaim nature, trying to use urban forestry, and trying to influence policy at the local level so that we can have better water quality, better water supply, open space – all those things that I just talked about. So, both Andy and Harry came to see me and said, "Here's this film we want to do to highlight the efforts of six or seven cities across the nation to basically tell the story of how this is being successful and how these partnerships are working to try to reintroduce nature to the urban areas". To me it just fit in with a lot of the things that we had been working on.
In fact, we have another effort including several of our other conservancy partners and USC's Center for Sustainable Cities, on creating simple tools to document all of the planning efforts that have been completed on a clickable map to make sure that all of us in our planning and project implementation policy decisions are making the best choices we can make and not just scattering resources. We want to make sure that we're leveraging each other's efforts and we all know what the targets are in terms of funding for the priority projects.
To get back to the Eden's Lost and Found project, we've been working with them for the last year on this particular project, and they just had a symposium last week which brought representatives from six cities across the nation, and we're one of the funders of the effort. I think it's very important for us to be able to learn from one another what's worked in different settings, and obviously you have different dynamics, you have different geographic issues, cultural issues, and so on in each of these cities, but some of the underlying principles I think translate really well, and what we hope this effort will do is that it will be used by other cities – even other nations – to try to promote these sustainability efforts that I think are just really critical to, in particular, our urban cities and being able to make sure that when you have limited land resources that there are still opportunities and way to be able to maximize them so that you can retain some of nature, you can retain good livable communities for people.
If we come back in a year to interview you, Belinda, what would count as a measurable success?
I think seeing anywhere from 15 to 30 projects completed along our river, mountain and urban recreational corridors is well within our reach in the next few years. We've got a great map of the San Gabriel foothills for instance that's starting to show what's been acquired over the last couple of years. We use purple polygons, and I'm seeing the purple across those foothills starting to connect from Monrovia to Claremont, so I'm hoping that we'll have a high number of acquisitions completed within that corridor. The Puente/Chino Hills area is another area that's had a lot of focused attention, resources from other agencies, but is also within our territory, that we're helping to try to make sure that we have a viable genetic connection for wildlife between the Cleveland National Forest and hopefully, ultimately, to the Angeles National Forest. So, our success is going to be measured by how many of these projects we're able to complete, and some of them may take a long time, admittedly. It's process that may take two or three years, because you have to do your planning, and then you have to actually get your funding to get the projects in the ground. These are just some of the projects that I think are really exciting and can be achieved in the next few years.
<