Stirling Airports International has joined into a partnership with the City of Victorville to redevelop the former George Air Force Base into a multi-modal facility to handle goods repackaging for the burgeoning import/export market in Southern California. MIR is pleased to present this interview with Dougall Agan, Principal of the Southern California Logistics Airport, in which he spells out the market opportunity for the SCLA.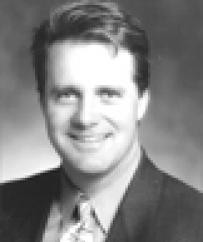 Dougall, share with us Southern California Logistics Airport's business plan for the conversion of the old George Air force Base in the Victor Valley into a world-class regional inter-modal logistics complex? What's the compelling business opportunity?
Stirling Airports International has developed a great deal of industrial real estate development in the Southern California region. Stirling recognized industrial growth was moving companies further east in search of cheaper real estate and a low cost labor environment, but still wanted to remain close to the ports. We started analyzing cargo capacity at LA, Long Beach and LAX, and saw the constraints of the environmental impact issues coming from surrounding residents. Recognizing these conflicts were eventually going to constrain the cargo capacity, we felt that we could position ourselves to create a major multi-modal freight transportation hub inland. The former George Air Force Base in Victorville is a site with an airport at its core, major rail access and a tremendous amount of real estate that could be entitled for future growth and industrial development.
Early on in the process we started meeting with the US Department of Transportation (DOT) to see what their goals and objectives were on a national level given the expansive growth of the Asian marketplace. Roughly 90% of all of East Asia's exports are coming through the West Coast, and about 45% of all US imports are coming through Southern California. With maritime, highway and rail, Southern California is DOT's number one priority for goods movement infrastructure.
From that point forward, we began to focus on validating this multi-modal freight transportation hub vision by bringing in some major industries to feed the airport development. We were successful at getting Goodyear, M&M Mars, ConAgra, and Nutro to commit to very large– 500,000 to 1.5 million-sq. ft – facilities. In doing this, we were able to validate the expanding Inland Empire growth, and that the primary goods movement corridor is the I-15. More rail and truck traffic travels through the I-15 corridor than any other transportation highway in the country.
After we validated those user commitments we began to focus on an environmental impact certification of a 3,500-acre rail complex that would be integrated in the former George Air Force Base. About 65 days ago, we received our EIR certification. We now are in a position to fully integrate this multi-modal surface ability to major shippers and logistics service providers in Southern California.
That's the vision and now we've just been going through these steps of validation. About six months ago, we started a sea-born service with DHL, in which we truck haul about a hundred sea containers a week from the Port of LA to SCLA and de-consolidate that freight to build it up for outbound dispatch by either truck or air. Ultimately, DHL sees SCLA as a consolidation hub for air, rail and truck. That's what we are working towards.
Dougall, the railroads have often asserted that short-haul rail, less than 350 miles, just doesn't pay for itself. How have you managed to work around the economics to include short haul rail in your inter-modal transit center?
Clearly it is all demand driven. We were able to provide rail service because of the significant demand of Goodyear, M&M Mars, ConAgra, and Nutro. They had enough volume of both inter-modal and direct rail car traffic to justify the service ability. If you are able to provide the demand commitment, you will receive the rail service commitment from a Class I railroads. Our first objective has always been to validate the need.
In regards to this rail shuttle service that many have been reading about, we're at a point now where the shipping community and the logistics community have agreed that the expense of using that type of off-dock or inland solution makes economic sense. Once they do that, it helps drives the demand that then justifies the railroads to provide service. It's unlikely that it could happen in reverse. The railroads are not in a position to speculate and hope that someone will build a rail infrastructure to accommodate a potential future need. We're focused on building that traffic commitment first, and then the rail service providers will come.
The railroads argue today that they have more demand than supply for rail cars, and short-haul trips are uneconomical. Are you changing the railroads' value equation?
Whenever you have a supply and demand issue, rental rates increase consistently across the board – whether it's retail or an industrial facility – given the maturity of the market. I think that's the same thing that's happening in the Inland Empire right now. In this last year to year-and-a-half, land values have gone up significantly because there is a shortage of supply. If you run through the math that these logistic service providers are facing, they start to off-set transportation costs and fees associated with all of the various alternatives. I think those costs are getting close enough that a paradigm shift can be supported.
But two things really need to happen that we can't lose sight of. Number one is the financing of this national freight gateway, which is the rail head. Roughly 65% of the freight coming through Southern California is servicing the rest of the United States. Given the expansion of the China/East Asia marketplace, there is a national benefit to increasing our freight capability. Number two is that you have to create an economic model under which rail service continues to be cost effective. We need to be aware of the demand and make sure that we are cognizant of long haul revenue stream for Union Pacific and Burlington Northern & Santa Fe. Any solution has to be cost effective for the rail service provider. I think the only way we can get there is by not burdening them with 100-percent of the cost of rail infrastructure when it has such a national benefit for economic and employment growth.
Dougall, you've been quoted as follows: "The real estate paradigm is quickly evolving. It's no longer location, location, location. It's access, access, and access. We have formed strategic alliances with world class companies who believe in our vision to make SCLA a state of the art facility for global accessibility." Please elaborate for our readers.
I think the validation that we received for the airport is having GE, Boeing and Pratt & Whitney on our side to convince and persuade the FAA that our facility has long term strategic advantages for the aviation industry. We received a $20 million commitment from GE to build a state of the art jet engine and flight testing facility for logistics service.
We had a vision. We put in the appropriate infrastructure to accommodate the relevant technological advancements. We've established our own municipal utility district with the City of Victorville so we have our gas, electricity and water less than one kind of project utility. We've differentiated our project's capability on the recurring cost perspective, which is a big advantage when one considers the expansion of rail demand in Southern California, and a lack of real estate available for rail served industrial in the region. There are limitations of inter-modal capacity at Hobart, the ICTF (intermodal container transfer facility), Colton and San Bernardino rail yards. We want to dedicate real estate and infrastructure to help support and complement the growth in Southern California.
This is really a win win. We now have committed 8,500-acres to this long-term freight transportation facility, with 5,000-acres of existing airport and 3,500-acres dedicated to the rail complex. We want everyone to look at elements of our project to see how they can begin to leverage our facility as a complement to their specific business growth. We do a lot of trucking to help complement the companies that are out here. We have a lot of storage for companies that have overflow containers. We have some ancillary warehousing that we use for seasonal flows for those customers that are part of our strategic partnership with these various industry leaders.
We've taken a different approach. This is not a standard real estate project where my land price is X and my lease rates are Y. We are an asset based company. We seek to leverage our assets to create a partnership arrangement with some of these industries that are operations based and see how we can complement them to continue to expand employment growth in Southern California.
We've talked about the federal assistance to our project. Has there been state and local participation and support for your project?
We have endorsements from SCAG, SANBAG, Cal-trans, and VVEDA(Victor Valley Economic Development Authority), which is the largest redevelopment district in California. Our association with VVEDA has given us a tremendous amount of financial strength going forward through tax increments and other incentive programs that are available through that district.
We're included in the Regional Transportation Plan, as a result of the SANBAG and SCAG endorsements. We are in the state's STIP as a result of the Cal-trans and Governor's Office commitment. The US DOT has designated us as a freight transportation hub and gateway project and the DOD has funded an agile port demonstration project at SCLA.
Dougall, let's close by asking you to share more information on Southern California Logistics Airport. Who is involved in ownership and management? Where are the resources coming from, and what is the company's experience in doing such a visionary and opportunistic project?
My company, Stirling Enterprises, has been in the real estate development business for the last 16 years specializing in master-planned community development in LA, Orange and San Diego Counties. We've developed numerous mixed-use projects on a very large scale. We've partnered with the city of Victorville, who is also the Southern California Logistics Airport and Rail Authority. Their agility to respond, focus and believe in the vision that we set out has made our project's agility 10 times greater than it could be if we did this just on our own. They have provided a tremendous complement to accelerate this project's success. They were our lead agency relative to the entitlement, and now we are in a position in which we have 64 million square feet of industrial entitlement in this rail complex. The EIR was fully certified in a little over a year, which is something that you don't find in too many places in the country. The City of Victorville has secured and committed relationships with both Congressman Lewis and Congressman Buck McKeon. Many members of the city council have served in office for more than 30 years. So there is a consistent stable council leadership that has really helped drive this effort.