Infrastructure can no longer be deemed local. All infrastructure must be thought of as a piece of a national framework helping the country succeed. Why then do many in D.C. still rely on the historic paradigm of funding "pet-projects" as the correct way of allocatating highway, rail, port and airport resources. New Orleans Mayor Mark Morial, leader of the National Mayors Conference has taken up the charge to urge the leaders in D.C. to realize that this historic paradigm has evolved and to forward a new plan of national collaboration and partnership to make unifed infrastructure funding a goal. MIR is pleased to excerpt the following testimony.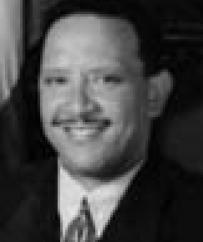 By: Mark Morial, Mayor of New Orleans
There is a clear nexus between recycling America's land through
brownfield redevelopment and the infrastructure issues before us today. For too long, we have let these properties-thousands and thousands of acres of land in existing communities and places with substantial infrastructure in place-lay idle, as development races relentlessly to undeveloped and pristine land, ever further away from our built-up areas. We know that this pattern of development has been highly consumptive of our public infrastructure dollars, as we chase ever spreading and lower density development and its associated needs. This form of land use requires infusions of capital for new facilities and systems that are disproportionate to the number of people and economic activity that we are attempting to serve. This is occurring all the while incumbent system needs, both modernization and rehabilitation, are overlooked or ignored, facilities that serve a substantial majority of our citizens.
By embracing S. 350 and other brownfield-related policies, we will, for the first time, take significant action to help decelerate the several decades-old pattern of outward development, while renewing our attention to the substantial public and private investment we have made in existing communities and places. In the very fast growing and relatively new cities and regions, broader brownfield reuse efforts will not be as potent as it will be in most other areas. However, it is a crucial first step in redirecting our public resources inward to places where most Americans now live and work and where the nation's most crucial economic assets are located.
Local Infrastructure Is No Longer A Local Issue
[I]f there is one perspective that I believe is most important to this hearing today, it is that 'local' infrastructure needs are no longer simply a local concern. These needs are of national significance, of national economic importance and of substantial cost, exceeding local capital resources.
It is a given that one of the fundamental functions of government is to ensure that the nation has a modern and efficient infrastructure to support our societal and economic endeavors. Among the challenges we face locally, like all leaders in government, is to find ways to reinforce in the public's mind the importance of investing in these infrastructures. Sometimes, we can't immediately see the benefits, or in other cases, the benefits are longer term. And, we know that investment in the nation's infrastructure is more than an exercise in shifting responsibility among levels of government.
An overriding theme of the Conference's recent efforts has been to call attention to the role of cities and their metropolitan economies in fueling U.S. economic growth. At some point in nation's economic development, many of the infrastructure needs in cities and regions ceased to function as 'local' infrastructures. Increasingly, these systems are national infrastructures in their scope and importance.
Whether it is Mayor Williams' efforts that anchor a metropolitan economy that influences three states and the District of Columbia, an economic engine that last year outpaced the economy of Austria or Hong Kong. Or, it is Mayor Campbell's city that anchors a metropolitan economy that generated more output than Norway or Denmark. Consider the New Orleans region, an economic engine that now accounts for nearly one-third of my state's total output and easily surpasses the economies of Kuwait or Syria.
As we look at the broader issue of infrastructure investment, we see the federal government as an investor, a partner in building national prosperity. It is an undeniable reality that the U.S. economy will grow or stall, based on the economic performance of our nation's metro economic engines. Our metro economy reports show this convincingly. And, they underscore how infrastructure assets fuel the output of these metropolitan engines.
As mayors, we see infrastructure investment, particularly larger scale projects that often surpass locally available resources, as one of the pathways to improved productivity and economic performance of our metropolitan engines. These are investments that influence and shape the rate of U.S. economic growth.
Look at Mayor Campbell's capital plan for Hartsfield, a city-owned facility that serves more people than any airport in the world. This one asset has helped define the economic prosperity of the Southeastern United States. There are numerous examples everywhere of how these infrastructure assets, while perhaps none so dramatic as Hartsfield, now fuel metropolitan output and, in turn, underpin our states and U.S. economic growth.
With this context of metropolitan economies as a roadmap for making more strategic infrastructure investments, I want to offer some further observations on where we are in meeting our infrastructure needs.
Sequencing of Major Federal Commitments to Infrastructure
With the enactment of TEA-21, the mayors saw this as a milestone in the national debate on rebuilding the federal partnership on infrastructure investment. With this legislation in 1998-where the federal partnership commitment to surface transportation nearly doubled-mayors and others viewed this as the first installment in a broader effort to increase our public commitments to the nation's infrastructure.
Building upon this legislation, Congress substantially increased funding commitments to the nation's aviation system with the enactment of AIR-21 in the last Congress. Again, capital commitments to airport capital needs and our national aviation system more broadly were raised to the next level.
Both initiatives-AIR-21 and TEA-21-were badly needed and enacted just in time, as our world-class highway and aviation systems labor under rising demands. But these are not the only systems that are overburdened.
Mayors anxiously awaited this Congress, looking to engage you and others on the need to further enhance our federal partnership commitments to other infrastructure needs. As you know, mayors have been seeking action on new initiatives to increase capital commitments to intercity rail, rail transit, water and wastewater, parks and school modernization, areas of need that are now on the Congressional agenda and in the queue for legislative action.
We see the need for a longer-term federal infrastructure strategy that builds upon the gains that we made under TEA-21 and AIR-21, while extending this investment thrust into other areas, through initiatives such as WATER-21 and RAIL-21.
You've already built a record on the rapidly escalating needs in the water and wastewater area, with need analyses by the Water Infrastructure Network (WIN), American Water Works Association, U.S. EPA and others.
One of the areas that the mayors believe warrants particular attention, along with an expanded federal commitment, is rail transportation. In January, I led a National Mayors' Summit on A National Rail Policy for the 21st Century to begin pressing for increased investment in the nation's
rail infrastructure, both passenger and freight.
The mayors are seeking enactment of the "High-Speed Rail Investment Act of 2001" (S. 250) as the first installment in this broader national commitment to the nation's rail infrastructure.
Rail transit is another key element of this national policy. Today, these systems are taking root in every part of this country, with more than 200 projects-be it light rail, heavy rail, commuter rail, trolleys and other fixed guideway projects-now being studied, planned or constructed.
It is now estimated that the pipeline demand for capital for these rail projects already exceeds $35 billion, against an expected federal commitment in the next fiscal year of about $1.1-1.2 billion. In our survey, the number and geographic distribution of mayors who cited light rail or other rail transit projects as their city's number surface transportation priority represents a sea change in surface transportation investment priorities.
In the wake of the 1991 ISTEA law, when local areas were given the opportunity to help shape transportation priorities for their local areas and regions, rail investment moved to the forefront of the transportation agenda.
We can no longer afford to view this need as an issue for cities and regions of the Northeast or Midwest, it is now national in scope. To amplify this point, consider the pending FY 2002 Transportation Appropriations bill, which was recently approved by the Senate Appropriations Committee, where 38 states are represented in the 'new starts' program.
Mr. Chairman, we recognize revenue expectations have changed dramatically since the first of the year, when mayors and others began pressing to allocate portions of the surplus to these priority infrastructure needs. Nonetheless, we believe we must still find ways to finance these infrastructure needs. Mayors are certainly open to creative mechanisms, like the bond/tax credit approach set forth in S. 250, legislation we strongly support, to further our progress in addressing our nation's infrastructure needs.
And, it is not just about more money or doing things in the same old way. In the water and wastewater area, we are seeking reforms that will promote more competition among private companies in delivering more cost-effective solutions to our needs. This effort includes seeking changes in procurement practices and laws to move us away from the more traditional design, bid and build processes to design/build models. We are also advocating approaches that emphasize standards-based compliance, not facility-based compliance. We have called for the adoption of tax and other incentives to attract more private capital in support of our efforts. While we are seeking ways to reduce the costs and promoting new partnerships with the private sector, we don't want to understate the reality of the needs in this area. We know that there is also an urgent need for an expanded federal partnership on water investment, one that includes additional financial commitments to local areas, to address the surging needs in this area.
As the revenue outlook improves, we would certainly urge you and others to work to dedicate some portion of any future surplus revenues and be open to new revenue sources to finance the many infrastructure needs that we are discussing here today.
City Infrastructure Priorities
To prepare for this hearing, the Conference surveyed 160 mayors to solicit their priority concerns on infrastructure. First, we learned that surface transportation was the number one priority, with more than 50-percent of the mayors choosing this area (defined as highways/streets and transit/rail). One quarter of the mayors indicated that water and wastewater was their city top infrastructure priority, followed by 13 percent of the mayors selecting schools/libraries as their top priority. The remaining respondents chose aviation, telecommunications, parks and other areas of need.
I would point out that these responses generally follow the functional areas where cities play a dominant role. Cities with counties, for example, own and operate about 80 percent of the nation's streets and highways, explaining their strong interest here. Many cities do own, but most largely participate in the governance or policy direction of the nation's transit systems, which are generally regional providers. With regionalization of many water and wastewater services since the 70's, cities are less dominant in these services, particularly treatment functions, but most own or are responsible for the collection and delivery systems. While schools are most often a function of independent schools districts, libraries are generally a city function as are urban parks. The relative priority of aviation can be explained by the fact that in most metropolitan areas there are only one or two owner/operators who are directly responsible for this infrastructure
Anticipating the importance of surface transportation issues to the cities, we asked each of the respondents to rank their top three priorities in surface transportation, choosing from a menu of ten items. Nearly 50 percent of the respondents indicated that highway/street maintenance and rehabilitation was their top priority, emphasizing the interest of cities in system preservation. Highway/street capacity was the top priority for 22 percent of the cities, followed by transit capacity as the top choice for 14 percent.
In addition to strong support for streets and transit, I would note that 28 percent selected bridge replacement/rehabilitation, 26 percent selected pedestrian/bicycle/school crossing and 25 percent selected intermodal facilities/system integration as among their top three concerns. These survey results do follow to some degree the basic structure and principles embedded in the TEA-21 legislation.
When mayors were asked to describe what federal actions would be most helpful in meeting city transportation needs, the self-selected responses (i.e. specify concern) were very consistent. Additional funding was cited most often, followed by requests that more funding flow directly to cities and local areas, rather than stopping at the states.
Mayors were also asked to list the single most important project in their city. While there was a broad cross-section of responses, it was notable how many cities indicated that light rail, commuter rail, high-speed rail, continued Amtrak service or other transit projects among their selections.
[I] would like to offer a couple of observations on the survey that we conducted. First, we know that TEA-21 substantially increased the funding commitments to surface transportation. What we don't know yet is how the bulk of these funds move around in the system, given the absence of transparency in the flow of dollars within the states.
But we do know that there are some rapidly rising needs in the surface transportation area, particularly in the growing demand for rail projects. Despite dramatically increased funding and the flexibility that is provided under TEA-21, many states are not taking full advantage of what the law allows, particularly in aiding local and regional transportation priorities.
The point to be made about our infrastructure needs is that isn't just about more money, it is also about understanding how current funding is being allocated. TEA-21 was about more than sparing Governors or the states the political inconvenience associated with raising state transportation dollars, it is also about addressing transportation needs in cities and in our metropolitan areas. That is what our efforts on metropolitan economies is all about -to make the point that we need to be using these dollars strategically to make the investments that keep their metropolitan engines running. And, sometimes, these investments may not be the highest priority for State agencies, but are most important to the cities or the metropolitan areas.
<