Under the mindful watch of former-General Manager S. David Freeman, L.A. DWP went from being a debt riddled organization on the brink of bankruptcy, to a model of municipal power. His departure to be Gov. Davis' Energy Advisor left observers wondering who could, would or should step-in and manage DWP and how they would ever compare L.A.'s DWP guru. In hopes of finding that man, former-Mayor Richard Riordan went back to the beginning and hired the man who found Freeman in the first place, David H. Wiggs, Jr. MIR was pleased to sit down with the new Interim-General Manager who talks about the current state of energy affairs in California and how this situation compares to what he dealt with when he was President of El Paso Electric. He then adds some sage advice as to why consumers should pray that Southern California Edison avoids bankruptcy.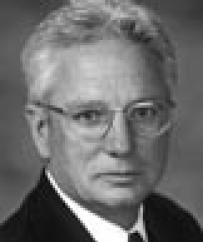 Mr. Wiggs, you have extensive energy industry experience that has taken you from Texas, where you served as chief executive officer and president of the El Paso Electric Company, to Los Angeles, where you are the current interim general manager of the Department of Water and Power, the nation's largest municipal utility. Can you give our readers your take on California's energy crisis?
My take on the root of the problem is not unique: Generally I agree that mistakes were made when California deregulated its energy market and investor-owned utilities were obligated to sell their generating assets. When the price of available power spiked last year and their regulated rates stayed firm, they were stuck – and they ran out of cash. As you know, the Los Angeles Department of Water and Power escaped the same fate. The L.A. DWP has its own generation, distribution and transmission systems. As a municipal utility, L.A. DWP has plenty of power for the people of Los Angeles-and it has supplied surplus power to the state of California to help others keep the lights on.
Bob Foster of Southern California Edison said in last month's MIR that the California Public Utilities Commission, not AB 1890, is really to blame for today's problems. What's your view?
There were critical factors that led to this crisis: the sale of power plants without firm energy contracts back; the requirement to purchase power on a volatile spot market; and the lack of a long-term contracting authority. These issues, I believe, basically led Pacific Gas & Electric into bankruptcy and put Edison on the verge of bankruptcy.
This whole predicament is similar to what happened at El Paso Electric. The difference is that we actually went through bankruptcy, which improved cash flow and helped us regain the ability to keep the lights on – it just cost us an arm and a leg to do it. In PG&E's case, they had no way to keep the lights on. And when you reach that point, the problem ceases to be related to cash flow and it becomes more political. And when things get political, normal rules of business simply don't apply.
The California Legislature needs to get the utilities back to being credit-worthy and back into the business of buying power. To do this, lawmakers must help these utilities pay off past debt. When I was in Sacramento as an advisor to Assembly Speaker Bob Hertzberg, we discussed a number of ways of proceeding and encouraged legislators to address both key issues of the going-forward purchases and the past debt at the same time. Unfortunately that was not done. If it had been, we might have been able to have smaller rate increases and avert rolling blackouts and bankruptcies.
With all those factors, the Legislature in recess and the Edison Rescue Bill in limbo, how do you see this playing out?
The Legislature has clearly made some progress on the basic underlying issue of whether or not a portion of the existing rates will be used to pay off past debt. That has always been the biggest problem. It doesn't matter whether it's called a transmission purchase or a dedicated rate stream. At the end of the day the creditors and the outstanding debt must get paid. If that doesn't happen, the crisis will continue until it's solved in bankruptcy court.
The Senate's approval of a bill requiring at least partial recovery of the past debt has caused me to become more optimistic that a solution might be near. Now it's just a question of whether a final cash allocation will be enough to satisfy the creditors. Frankly I never thought Edison would be able to keep their creditors at bay this long.
What is it about this approach that angers consumer groups, the principle critics of a buyout? Is bankruptcy a better solution?
The underlying premise that the utilities should get reimbursed for increases in the wholesale market is a very emotional issue with consumer groups. Therefore, any kind of framework that uses even a portion of the utility rates to repay the debt associated with those increased wholesale prices leads to violent opposition.
These consumer groups don't care if the utility ends up in bankruptcy because they believe that bankruptcy fixes all these problems. But the problem is that isn't how bankruptcy proceedings work. The bankruptcy process is set up to maximize the value of the estate and protect creditors-not consumers. The bankruptcy code has no provision for protecting consumers or even keeping the lights on – that's simply not the court's responsibility.
Additionally, once you go into bankruptcy you lose a huge amount of control. The Legislature, the politicians, the California Public Utilities Commission (CPUC) will lose control. To draw a parallel to my El Paso experience, basically four years and $100 million later, all the bankruptcy triggered was a greater willingness to approve a political solution. And at the end of the day, we fixed El Paso with a political solution almost identical to the one we offered before we went into bankruptcy. The moral of that story is that it's better to decide your own fate, because if you don't, the court will find a solution-but most probably, not one the state will like.
Is the California experience affecting the rest of the nation? Will the ripple effect of AB 1890 and the energy crisis in California affect the governance structure and attitude toward deregulation nationwide?
California's situation has opened everybody's eyes to the complexity of the deregulation process. There will be states like Texas who believe they have the right formula for success, but even Texas is experiencing problems now. You just have to remember that electricity is a commodity that can't be stored and that building new power plants to meet increased demand doesn't happen overnight. So if you've got a system that's working well, why alter it?
In terms of California, we are a long way from having any form of deregulation in this state again. With the state contracts that have been signed, customers can't be allowed to leave the system without creating a new set of stranded costs.
Former LADWP general manager David Freeman, State Treasurer Phil Angelides and some members of the Legislature believe there's a role for public power in solving this crisis. Again you've worked on both sides of the fence, what do you see as the virtues and limitations of a public power strategy for the State of California?
Municipal power is the future of the California electrical environment because no investor-owned utility is going to want to rush into our market. The regulatory process that utilities face in California makes it almost impossible for an investor-owned utility to make a decent return and recovery for its investors. So public power has the advantage in that we regulate ourselves and don't have to worry about a return to shareholders. And with a model like LADWP sitting here as a vertically integrated utility, controlling both generation and rates, it doesn't seem as if anyone will want to take a chance on being the next PG&E.
Let's bring that insight and experience down to the local level. After being steeped in this statewide crisis you've chosen to take the job as Interim General Manager of L.A.'s Department of Water and Power. Give our readers a brief synopsis of why you chose to come to L.A. and what your responsibilities will be.
Four years ago when I finished at El Paso Electric, former Mayor Riordan approached me with the opportunity of serving as interim general manager at a time of great change for the LADWP. The Department faced bankruptcy, restructuring or the possible sale of the utility to pay off the growing debt. I agreed to come on as a consultant and help Riordan find a full-time General Manager.
That experience gave me a very comprehensive look at the organization and the people who work here. So when Freeman started talking about going to work for the Governor, Riordan approached me again and asked if I would, at least on an interim basis, keep the Department moving forward.
LADWP is a completely different place now. Back then, the Department was worried about managing costs and being competitive in a deregulated market with the market forecast for power at 2.8 cents per kilowatt. But when power ends up being 28, 50 or 100 cents, it makes the job of restructuring municipal utilities a lot easier. In fact, deregulation has changed my perspective so much that it now seems that municipal utilities may be the only thing that survives in this new environment.
Well let's talk about that. Let's talk about public power and what you see as the agenda for LADWP?
The LADWP has a reliable power supply – and there hasn't been a residential rate increase since 1992. My priority is to keep it that way.
One of my top priorities is to devise a long-term gas strategy for Los Angeles. The Department has historically bought their gas on the spot market. However, after the recent increases in gas prices we simply don't have enough capital to continue operating at the mercy of the market.
Another issue is, of course, continuing to address our debt. While we've trimmed nearly $3 billion in generating debt in the past three years, we're not where we hoped to be by August 2001. Because of our aggressive plans to add generating capacity, the rise in natural gas prices – and the $180 million payments still outstanding from Edison and PG&E for earlier power sales-we expect to be debt free in 2005. Still, we've weathered the storm and we're only a year and a half off our goal.
Another priority is reassuring the people of Los Angeles and California that in our surplus power sales to the state during the energy crisis, we have charged our costs plus a reasonable rate of return. Some accuse us of price gouging. I don't believe that occurred. It's hard for me to believe that David Freeman would be elevated to the state's top energy position if people truly believed that the LADWP disadvantaged California in some way. LADWP helped keep the lights on in California when other utilities refused to sell power. We never said no.
There's also the topic of generation. We're looking at longer term generation alternatives including a proposed addition to our Intermountain facility in Utah and a reexamination of the future of the Mohave Generating Facility. Those factors could help us expand our power services to areas adjacent to the city of Los Angeles worried about Edison's future.
Lastly, I think there are definite opportunities available to enhance the revenues of the Department by leveraging its good customer base and its good name. I think there will be a lot of public-private partnerships that may make sense for the Department to look into the near future.
Former DWP General Manager David Freeman took up the issue of the organization's need to have more flexibility and authority. He couldn't do it during Charter reform, but he wanted to bring it back into the discussion. I know on an interim basis that's not going to be a high priority, but you've been in the private sector, you're now working with public power. Is this an issue?
It is an issue. There's no question about it. Coming from the private sector, I've realized that municipal utilities require much more patience and perseverance than private sector corporations. You can't simply make decisions on a moment's notice; everything needs to go through the labyrinth of government. However, I came into this position understanding that politics is what it is, and that you have to deal with it. So I'm not going to spend a lot of energy trying to force changes.
You do have another responsibility as Interim General Manager and that is water. How do you view your mission re: water issues such as reliability and supply?
Electricity is a very emotional issue. And the lack of it is even more emotional. But that is nowhere close to being as emotional an issue as water. I hope that the state learns from the energy fiasco and makes sure that the infrastructure is in place to be sure we keep water flowing. Providing high-quality water at the lowest cost, and expanding resources while encouraging people to use water wisely, is something the LADWP takes very seriously.
While I've dabbled in water issues while I was here four years ago and have a cursory understanding of the issue, I'm relying on the head of our water department, Gerald Gewe, for the time being.
Let me turn to the final question. We're going to probably have statewide races for the Legislature and Governor and other offices are going to take place within the time frame before this energy crisis dissipates. What are the issues going to be and how do our readers interpret them?
As the interim general manager of the LADWP I'm more focused on the business of running this utility, the nation's largest municipal utility, and making sure that the people of Los Angeles receive the best service and value as possible. I really try to keep my head down, do my business and stay out of that game.
Still, I think people will be looking for some understanding of what happened and trying to decide whether their representatives had the ability to solve this crisis before it got out of hand. From a business perspective, this crisis could have been fixed earlier and the utilities could have been brought back to where they could perform effectively. The focus now must be put on stabilizing the energy market in California and helping people understand that we may just have to take our medicine and move forward.
<