For eight years, the city of Los Angeles has been planning to modernize LAX. After 33 alternatives and $103 million, the Mayor currently is shopping a new plan to L.A. stakeholders in an attempt to gain consensus and quickly move forward with a proposed $8 billion in improvements. Among the proposed enhancements is an off-site parking facility-to replace all of the parking currently located within the central terminal area-and an extensive people mover system to the terminals. To comment on Hahn's plan, LAX modernization and the regional needs for management of airport assets, MIR is pleased to present an interview with UCSD Prof. Steven Erie, who is completing a book entitled Globalizing L.A., an analysis of the region's trade, infrastructure and economic development strategies.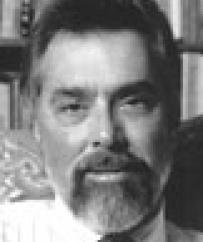 Professor Erie, L.A. Mayor Hahn's staff has been briefing select groups on a new LAX master plan with a proposed $8 billion in improvements to the airport, mostly for an offsite terminal to replace parking in the central terminal area. As a longtime commentator on LAX, what is your reaction to such plans? Is what's being proposed a constructive solution to the problems created by expansion? Or is the new plan simply a political tactic to win support from the residents west of the 405?
I haven't been a party to the briefings, but it sounds like more of a political stratagem to me. The plan is billed as security, which is hardly surprising since everything seems to be about security right now. The proposal bans all vehicles from the central terminal area except buses serving certain remote check-in locations. These measures focus on passengers and vehicles, but I haven't heard anything about cargo and that's the real looming issue in airport security. Passengers will have to check in off-site at Manchester Square, east of 405, and then ride a people mover into the airport where a new baggage screening area will replace the current parking structures.
The airlines are unlikely to be happy about the extra inconvenience for their customers, especially when they will be asked to foot much of the $8 billion bill. In return, they will get very little increase in airport capacity, which is what they really want. The only airlines that will benefit will be the ones planning to use the Airbus A380s. They will profit from the terminal and airfield changes to accommodate these larger aircraft. Most burdened will be Southwest and short-haul business travelers. They will need to check in 2-3 hours beforehand for a 1-2 hour trip.
If your answer is correct, Professor Erie, what we're seeing is the Mayor of L.A. responding to a sub-regional set of his constituents to the disadvantage of another subset who are not his constituents-those east of the 405. Is the absence of a regional governmental entity over ports and airports part of the LAX problem?
No, of course not. We really do need a more effective regional approach. We've got the Regional Airport Authority, but it's only been used so far as leverage to slow down the LAX master planning process and perhaps divert some resources to Palmdale. El Toro, as you know, is pretty much dead. What's really missing is a powerful regional entity to plan, build and operate airports in chronically underserved areas, chiefly Orange and San Diego Counties. As you know, we've got another Regional Airport Authority in San Diego, but without a new airport site. This is not an auspicious beginning.
What are the challenges that a new plan for LAX faces? What would be a more constructive approach for any mayor who has to win political support to get it done?
The problem is that the mayor has to take risks and expend political capital. Whatever disagreements I may have had with the Riordan administration and their policies, clearly they were right in arguing that LAX will be the region's international and air cargo hub for the foreseeable future and requires planned, mitigated expansion. If this mayor doesn't ensure LAX has the capacity to remain a premier international facility, a primary engine of Southern California trade and regional development will be imperiled.
A regional plan is clearly the long-term solution, but in the short to medium term, you've got to plan for LAX growth beyond 78 million annual passengers, and make sure that the impacts of that growth are mitigated, particularly in terms of ground access. Already we're seeing airlines serving the Asia-Pacific market considering bypassing Los Angeles entirely and serving San Francisco, Phoenix or Las Vegas instead. The mayor needs to realize that some people are going to be angry no matter what plan is adopted. There really isn't a solution that will meet the region's needs and still make everyone happy.
What's at stake if the city of L.A. and this region do not adequately respond to the challenges you've just outlined?
This really is the Achilles heel of Southern California's global future. It has to do with regional airport capacity and imbalances. We are facing a fifty percent capacity shortfall by 2030. What unused capacity we currently have happens to be in the wrong places. It lies in remote areas, the far reaches of the Inland Empire and Palmdale, where the airlines and passengers are not going to go for some years. However, outlying airports present great opportunities for cargo diversion. We need to create incentives for cargo carriers to move to and invest in these largely dormant facilities.
The key to global competitiveness today with many businesses is convenient global access via international airports and ports. Particularly critical is international airport capacity. As for high value-added goods as well as service exports, they all go out by plane. Finding new capacity will be a major challenge for the region.
Cities such as San Francisco and Las Vegas, along with Denver, Phoenix and Seattle all either have surplus runway capacity or are now adding or planning new capacity. These cities are our rivals when it comes to trade and tourism from the Pacific Rim, and they are actively pursuing additional business. Southern California, on the other hand, is at stall speed and unless we resolve the airport issue, it really will be the ceiling on our global ambitions.
In fairness to Mayor Hahn, who must win political support from his City Council for whatever airport improvements are proposed, does he have any alternatives to what he's proposing that would respond more positively to the policy concerns of those west of the 405 Freeway?
In fairness to the Mayor, he's distracted by secession. The last thing that he needs between now and November is another hotspot that will anger people in the city and perhaps make them think more favorably about secession.
I understand his predicament, but that only takes us through November. After November, there has to be a serious rethinking of the roles of LAX and the region's other airports. We really haven't had that kind of conversation yet.
Reportedly, the LAX proposal that the Mayor is advancing is made necessary by 9/11 concerns, even though the Federal Government hasn't really finalized their security requirements. Is the Hahn Plan, as you've heard it reported to you, really a response to security? Or is it just a political concession?
On the face of it, it seems to be an over-security plan. It really is a two-tier system with some problems in terms of the security of the baggage, once you've checked them in and put them on the people mover, or however it's going to get to the central site. But clearly security is driving things. That's the short-term and politically popular issue, but his proposal seems an overreaction.
Now the proposal also seems to suggest there will be no direct access to the central terminal by any vehicles, including share rides, taxis, and others.
I agree, and this is another major access concern. The only thing that I hear is that the express buses may have some direct access.
And yes, this this does appear counterintuitive, except for express bus service. What needs to be discussed is how the plan affects airport revenues, particularly from concessions. We're looking at an airport that has depleted revenues since 9/11. The people who have really been hurt are the concessionaires. LAX has made major efforts to improve concessions, which helps its bottom line. This plan may hurt concessions, and airport revenue, by reducing both walkthrough traffic and shopping time for passengers.
But security delays and impeded access appear intended. Cutting vehicular traffic at the airport down to virtually nothing even with these major costs seems to be the price willingly paid to get political buy-in from west of 405 L.A. residents. And, maybe this is a sneaky way to encourage people to go to other airports, to make it so onerous to get to LAX that they will go to Long Beach, Burbank, John Wayne, Ontario or even Palmdale instead. Even if these airports grow, there still will be need to expand LAX to accommodate regional demand.
If you were advising the Mayor on how best to approach reinvestment in LAX, what would you suggest is a better alternative?
You do need to look at greater planned expansion, certainly more than 78 MAP, and provision for noise, traffic and air quality mitigation. Mitigation must remain a major consideration and budget item as LAX inevitably grows. Planned, mitigated expansion is the far preferable alternative to unplanned, chaotic growth. LAX is the crown jewel of Southern California's global engagement. Right now we're just about to put it on the endangered species list.
September 11 may have been a wakeup call, but because of the drop in air traffic, it has lulled all of us into a false sense of security that the demand is not going to be there. It's going to be there. All we've done is just push the planning horizon out about two or three years. We've got to increase capacity and not unduly impair access at LAX. That's the only way, politically, that you're going to get the airlines on board, since they will pay most of the bill and don't want the expense of duplicate facilities at other airports. But this is probably a conversation the Mayor should have after the November election.
Lastly, who pays the $8 billion that the Mayor projects his plan to cost?
The airlines and passengers, with passenger facility charges and revenue bonds financed with airport landing fees, leases and such. Right now, most of the airlines are losing money, and understandably skittish of LAX plans that don't meet their needs.. You've got to bring them on board.
As I understand it, the airlines, except for those that are planning to get the new A-380s, don't really benefit in terms of increased capacity. Capacity is the issue for them and this plan does not address that. In fact, the plan actually reduces the total number of gates. I think you're going to have a major funding challenge here, since the airlines are going to have to pay billions of dollars they don't have for improvements that won't do much to help their bottom line.
Finally, what is the vehicle for a more regional approach to our passenger and cargo needs in this basin? What are your thoughts on that?
We need a Regional Airport Authority with real teeth and with the leadership and resources to be able to plan, site and build airports, particularly in underserved areas such as Orange County. But as long as airport neighbors can use the threat of litigation or the initiative process to veto proposals like El Toro, it's going to be very difficult to rationally plan this region's airport system, and therefore its global future.
<