MIR is pleased to reprint this letter from Rep. Jane Harman (D-Venice) to Mayor Hahn with regard to the RAND study that she commissioned on the LAX Master Plan.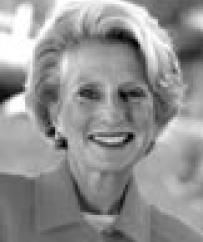 Dear Mayor Hahn:
I was pleased when last July you unveiled a revised Alternative D for the Los Angeles International Airport (LAX) Master Plan and put particular emphasis on meeting the increased security demands imposed as a result of the threat of terrorism and the attacks of September 11th. It is a goal I strongly share.
However, an analysis done at my request by the RAND Corporation indicates that the plan in all but one respect falls far short of meeting this critical goal. I enclose a copy of the RAND report for your review.
We all recognize that LAX remains a top target of terrorists. On at least three occasions in the last two decades, the airport has been the target of terrorist attacks. One attack included a bomb at an Air China luggage processing facility in 1980, another was foiled at the US-Canada border; and a third resulted in the shooting deaths of three individuals, including the terrorist. The RAND analysis indicates that nothing in the Master Plan's proposed reconfiguration would prevent future attacks of these types or provide adequate protections against a deadly small portable bomb or any of a number of other attacks commonly used in a congested environment like LAX.
Indeed, the analysis suggests that the most likely threats are best addressed by reducing crowded areas in the existing or reconfigured airport. The greatest risks are in the high-density areas passengers encounter before reaching the security checkpoint, particularly lines for ticketing, baggage claim and for passing the security checkpoint. Alternative D simply moves these targets of opportunity from the current airport configuration to the new Ground Transportation Center proposed for Manchester Square as well as the people mover between it and the proposed Central Terminal Area.
Since passenger flow is extremely predictable, an airport that can reduce the wait for baggage check-in from 15 minutes to one minute would cut the number of persons who could be killed in a bomb attack in that area by more than 50 percent. According to RAND, improvements in the airport's current configuration could adequately address such delays.
Two critical points are also raised by the study. The first is the need for more security personnel to protect a larger area against terrorist attack at the reconfigured airport. Second, the proposed people mover could become a tempting target for terrorists and may impede evacuation of the terminal in the event of an attack, a fire, or natural disaster.
The RAND analysis concludes that one aspect of Alternative D would have a positive effect on improving LAX security-restricting passenger capacity to 78 million annual passengers. As the RAND study says "restricting LAX capacity would make it a less prominent target for terrorist attack, while distributing air traffic more evenly throughout the region would help its air traffic system continue functioning in the event of an attack on one of its parts."
As RAND points out, hardening the current airport with relatively inexpensive improvements, reducing passenger congestion at security checkpoints, and developing a regional aviation plan that reduces LAX's desirability as a target appear to be the most expeditious and economical ways to improve airport security.
I encourage you and your staff to consider carefully and to incorporate as many of the RAND recommendations as possible before releasing your Master Plan for public and agency review. Unless Alternative D includes significant security improvements, I will not be able to give it my support.
Sincerely,
Jane Harman