California is an increasingly expensive state in which to do business. The current movement afoot to significantly reform workers compensation policies is evidence of a deteriorating business climate. Given the current state budget crisis, there is a significant risk that the cost of doing business in California will become even more burdensome. Metro Investment Report was pleased to catch up with Joint Venture: Silicon Valley Network's Chairman of the Board Keith Kennedy at the recent California Civic Entrepreneurs Summit in Sacramento. In this interview, Kennedy discusses the reforms most needed to maintain and improve the state's business climate .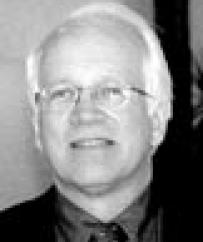 This interview takes place at the June Civic Entrepreneurs Summit in Sacramento. Joint Ventures: Silicon Valley is one of the regional collaboratives participating in this gathering. An absence of state political leadership, state/local fiscal reform and the sense that California governance is structurally paralyzed are themes running through many of the panels. Are any of these concerns on Joint Ventures: Silicon Valley's agenda?
Absolutely. In particular, we think the current fiscal policy, in terms of both taxation and expenditures, is hurting the entire state, especially in the area of infrastructure maintenance and development. We feel that something has to be done to change the system because we're slowly staggering towards a cliff.
Our focus on fiscal reform grew out of the land-use policy incentivizing the development of malls over housing because of the need to stimulate sales tax revenue. We are looking to stabilize the local region, facilitating the cities' ability to achieve their management and development goals. To do that, tax policy plays a key role.
There is a tremendous need for housing in the Bay Area. Yet, because of the current state/local fiscal arrangement, housing just is not important to the cities. An example we like to highlight is the city of Livermore. Livermore established an up-front development fee of $110,000 per home because that's the one way they feel they can benefit financially from new housing. And so, here we are trying to lower the price of housing and the cities, because of current tax policies, are taxing them beyond people's reach before one single spade full of dirt is shoveled.
In a summit presentation by California Business Roundtable President Bill Hauck, he intimated that the system here in the Capital is not only broke, but broken and that many of the forces driving state govenment over a cliff were disengaged from the private sector economy. On the left are the public sector labor unions and trial lawyers and even Indian casinos. And, on the right, are the libertarians who see no role for government. What are the kinds of changes that are necessary to reengage the Slicon Valley business and civic community with state government?
I think that the first people in our organization who came to this Civic Entrepreneurs Summit were the city and county members. But, they have been followed very closely by the business people. Many of the firms in Silicon Valley-even relatively new firms like Cisco, BEA Systems, firms that really didn't exist of any size10 years ago-are now looking globally for new opportunities. Because of that extended reach, they are aware of the disadvantages of staying in California. They are willing to pay some additional taxes if they thought they were going to get anything for the money. However, their view is that the additional taxes during the 90's did not deliver any real services to them nor did it improve public education beyond reducing class sizes in the K-3 grades.
You've spoken in these sessions about aligning the revenue and tax structure of California to our 21st century economy. Take that down a level of abstraction-what do you mean?
We have to realize that, while each of our regions is place-based and has unique characteristics, the internet has changed commerce such that activity only can be measured at the point of delivery instead of at the point of purchase. As a result of that, we have to look at a tax structure that realizes that brick-and-mortar stores are not going to be the cornerstone of business as we move forward. Home delivery-based business transactions will continue to grow in popularity and become a matter of course in doing business.
The other area we focus on is the creation of more affordable housing and the realignment of mass transit and housing. As we look at the 21st century, we've got to be efficient in our land use, particularly around mass transit centers. In the Bay Area, we have made a tiny amount of progress in that area, but nowhere near enough.
As Chair of Joint Venture this year, what are the two or three priorities that will dominate your time and top your organization's agenda?
First and foremost, how we can spark new businesses? We think new businesses will come from the convergence of information technology, biotechnology and nanotechnolgy. We want these businesses in place so that when the upturn comes, they can grow quickly and contribute to our economy. We view the future of the Bay Area being in innovation. So, we're going to be pushing the innovation of business because, without business, we don't have the funds to do what we want to do.
Second, we will be working in a Smart Valley format. We had Smart Valley One in the early 90's. We want to come back and demonstrate in the Valley various wireless and IT programs that will make an impact and improve the inclusiveness of our society.
Third, we want to address state and local tax and fiscal policy. We are not looking for a short-term fix, because I don't think that's going to work. However, dedicating a group of people to a five or six year effort will yield more results and change. We feel we have to get results and it's going to have to be done in conjunction with the other major regions of the state-Los Angeles, Orange County, San Diego and Sacramento.
Also at this conference, we heard from former Assembly Speaker Bob Hertzberg that any proposal for political reform had to be bold and had to be now. How does that resonate with a business dominated regional organization like Joint Ventures: Silicon Valley?
I would say that we agree with exactly those statements. But, as we have talked to our legislative members in the Bay Area, everybody is looking for a fix now. We don't think any bold proposal will have a chance of lasting with the depth of the problem and in the current political environment. So we think that bold changes still will come, but it will be three, four, five, six years out. And, we are prepared to be part of that dialogue.
Has the Silicon Valley business community positioned itself to address regional or state problems such as tax policy? Does your business community have the will, resolve and resources to seriously and tenaciously get involved and initiate a change?
I think they have changed because they're now global and they have more options. That's what the state and our regions have to realize-businesses that are delivering goods, whether it is software or hardware, are looking at the issues globally. Obviously the service sector has to serve the customers where they exist. But, we cannot become a
100% service community. There has to be some manufacturing component in the California economy and that's a real issue to address because people are quickly moving out of the Bay Area. The example I keep giving is that 3COM is moving its headquarters to Massachusetts. That is a real negative bellwether in terms of business in the state of California.
So what for you is the essential takeaway from this civic entrepreneur summit?
The takeaway for me is that while two, three years ago regional collaboratives were not dealing with tax issues, today they must and are dealing with these issues. I'm actually optimistic that finally the third rail of politics – tax policy – is touchable and on the agendas.