While the recall has directed the media's attention to the state budget and the governor's attempt to manage it, Governor Davis' significant environmental record has been virtually ignored. This month, the state notched a big win by declaring peace on the Colorado River, with a tentative agreement reached among the parties in the Imperial/Colorado River negotiations. The agreement culminates a decade long negotiation over how to reduce California's share of water sourced from the Colorado River and simultaneously save the Salton Sea, which relies on runoff from the Imperial Valley. MIR is pleased to present this interview with State Secretary of Natural Resources Mary Nichols in which she discusses the new water deal, and the affect a successful recall might have on the state's environmental protection programs.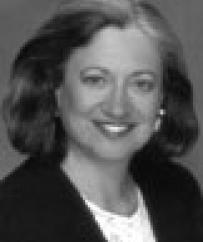 The Imperial-Colorado River negotiations have reportedly come to a climax. Can you inform our readers on the actual status of the negotiations?
We finally have peace on the river. This is something we've been pursuing for years but have never achieved. A resolution appears imminent as soon as the Legislature passes the bills, which have already been drafted and agreed to by the four Southern California water agencies, the state, and the environmental community. We are very hopeful that we will in fact be able to move forward on a 30-year program of water transfers and restoration of the environment on the Colorado River and in Imperial Valley.
What has brought MWD to the table; in fact, all the disparate parties ? What in the financial package has changed?
What makes the deal irresistible for the Metropolitan Water District is the fact that Imperial Irrigation District has agreed to make an additional 800,000 acre-feet of water available through conservation, which they will sell to the State of California at a very discounted price. We, in turn, will offer it for sale to Metropolitan at a market rate. And, the difference between those two numbers will go towards restoration of the Salton Sea. So, we found a way to generate money for the sea-a long-standing goal of the Davis administration, the environmental community, and Imperial County residents-and Metropolitan gets access to additional water.
Is the new financial package more expensive for the taxpayer?
No. There is no additional Prop 50 money in this deal other than the $50 million that was set aside for Colorado River water in the bond itself. It's fair to say that this is a settlement that really implements the user-pays philosophy-those who need the water buy the water.
Mary, before we get into recall politics, your legacy as resources secretary, with the passage of Props 12, 40 and 50, is already significant. But, can we assume that much remains on your agenda, including how to best deploy those bond dollars. What actually has your attention these weeks before the recall election (if there is one in October)?
Well, first I'd like to give you some of the "gee-whiz" facts about what we have done. Even though we haven't spent all of the bond money that the voters have made available to us, we have succeeded in protecting-either through outright acquisition easements-more than 600,000 acres of land in the state of California. We've acquired 8,000 acres for urban parks alone, including the Taylor Yards and the Cornfield, and river parkways up and down the state of California, including the Los Angeles and San Gabriel Rivers. So there is a big legacy for Governor Davis in these land and river projects, not to mention all of the water projects that we've worked on.
Right now, we have two major land acquisition projects that are both on the verge of being completed. These are Playa Vista, which some of us have been working on for many years, and the Ahmanson Ranch, which environmentalists have been working on for over a decade.
Why is this resources legacy not the subject of recall candidate debates taking place in the State? How is it that the environment is not an issue in a campaign for Governor?
Tom Adams, president of the California League of Conservation Voters made a comment at a reception in Sacramento honoring legislative environmental leaders suggesting that probably the single biggest failure of the environmental community was that polls indicate the majority of the voters in California do not recognize Gray Davis' environmental accomplishments. Obviously, some share of that responsibility is mine as well. I don't know whether that reflects the fact that the public just makes a separation between the politician, who they're mad at for a whole bunch of different reasons, and the things they see going on in their own communities-the new parks, the refurbishment of existing parks, all the water projects, and so forth. Maybe we didn't put up enough signs to tout what we were doing? Or, perhaps it just takes a long time to recognize that the politician is an essential piece of making these accomplishments happen? I can't tell you how many well-educated friends of mine have said to me, "if Governor Davis goes, you'll still be Resources Secretary, won't you?"
If the election results do not favor the governor, what on your agenda is at risk? What programs/projects, that you've helped shape as Resources Secretary, could be aborted or delayed?
The most important work that potentially could be put at risk is in the water area. The state has developed a plan for meeting California's future needs that's delicately balanced-so much so that it's constantly at risk of falling apart. On almost a daily basis, somebody says that CALFED or the Colorado River settlement or the State Water Project is going to blow up. One day it's the environmentalists, the next day it's the agricultural interests, and another day it's the urban water users. But, through it all, we've been able to keep these groups at the table working together in a balanced way implementing the plans that we've put together. It takes time and a combination of players who understand the various interest groups to be able to maintain that kind of momentum. I'm very worried about what might happen if we were to change the players at this point.
If another governor decided that CALFED was the Davis administration's thing and he or she didn't want to continue it, it could be devastating. It might not be seen immediately, but it would be in a relatively small amount of time-maybe a few months and certainly in a few years-that you would see a water crisis in California.
Mary, you've had a long history of involvement in clean air. The latest is with a project Diane Wittenberg is directing-the California Climate Registry. Elaborate on the Registry's purpose and the example or national model that California is advancing for limiting greenhouse gas emissions?
The California Climate Registry, for which I am a board chair, was a creation of the Davis administration. The Legislature, under Senator Byron Sher, passed the initial enabling legislation and has expanded it a couple of times. It's a unique hybrid institution-a non-profit corporation, but it was chartered by the state. It operates independently, and has, at this moment, 34 members who represent about $140 billion in annual revenues-a very diverse group of participants. Its real role is to be the leader in developing the accounting protocols for reducing greenhouse gases, the precursors to global warming. As it is evolving, the California Climate Registry is becoming a model not only for a future US registry, but other countries are looking to us as well to provide the accounting standards for how to get credit for reduction in greenhouse gas emissions.
The reason why this is so important is that most countries and groups that have seriously looked at reducing greenhouse gas emissions to a level that could make a difference in averting the extremes of climate change have recognized that the most cost-effective and equitable strategy is to allow for some form of emissions credit trading. To have a trading system, to have any kind of a market, it is absolutely essential to have a unit of something that can be traded, a commodity that people can agree on and measure. So what we're doing here in California is really laying the groundwork for what eventually will become a program that will be used world wide.
How many other little ventures like the Registry have you helped to start or advance in these last five years as Resources Secretary?
That's certainly the largest in terms of its potential scope. But, we do have a few other interesting projects that we've done, including rethinking the way we organize environmental services around watersheds. We are trying to bring together dozens of different departments and boards and commissions that have related or sometimes even overlapping responsibilities to focus their efforts around creating healthy, functioning watersheds-a major activity.
Preserving farmland in California has been a new focus, something that hadn't been done before. With regard to coastal access, you tend to hear about it more when some billionaire is complaining about access. Within the last five years, we've actually opened or created 300 different coastal access points up and down California's 1,100-mile coast. Again, the bond money made a big difference in our ability to ease a lot of those projects through.
Mary, before ending this interview, could you comment on a recent LA Daily News editorial which criticizes a memorandum of understanding between Cal EPA and the City of L.A. re the clean-up of the L.A. River. The editorial asserts that the MOU is fiscally unsound; that although the goals of the arrangement are laudable, there's no $12 million a year for the next 30 years to pay for it. Have you a role here, and what's your take on the prospects for actually cleaning up the LA River?
I'm not familiar with the settlement agreement. That was not something that my agency was a party to, so I can't comment on that at all. Clean-up of the L.A. River is certainly a daunting task and is going to involve a whole variety of measures to make it work. But, we're devoting a substantial amount of the resources that are in the current water bonds to multi-purpose projects that not only have environmental benefits and traditional parkland/open space kinds of benefits, but also can improve water quality. I agree that we can't afford to spend money that we don't have or spend it on projects that don't absolutely get the most bang for the buck. The Resources Agency and the Cal EPA are currently working on an agreement to ensure that all watershed projects funded by the state are supporting multiple goals. It's important to take a look at these projects in a more holistic way.
Last question, and one asked, as you have noted, by many voters. If the Governor is unsuccessful in this recall will you still be Resources Secretary?
I don't thinks so. I'm certainly not planning on it.
<