As one of the few local transportation projects completed on time and on budget, many consider the Alameda Corridor a model for building transit projects in California. MIR is pleased to present this interview with John Doherty, the new CEO of the Alameda Corridor Transportation Authority in which he discusses the state of the Corridor and his vision for leading the Alameda Corridor beyond construction and fully integrating into the fabric of Southern California's goods movement network.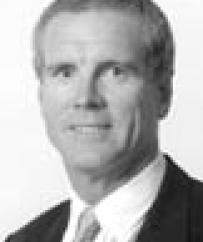 What enticed you to become the CEO of the Alameda Corridor Transportation Authority?
I've been involved since September of 1995 when this project had yet to receive funding. Naturally, being with it through its evolution - solving its funding problems, trying to hold to the completion date, coming up with creative ways to package the work - was such a thrill that, quite frankly, when it was all over I was left with this hollow feeling. I just couldn't let go. It was a labor of love for many of us. For me, this was an opportunity to stay with the program and see whether or not we could continue to do new and exciting work for the region. I am currently committed to keeping our newest project, the PCH grade separation overpass, on time and on budget.
Now that the mammoth task of constructing it on time and on budget has been completed, how do we judge whether this was a successful investment?
First of all, we look at the communities through which we built the corridor and how they've been affected. When you drive down Alameda Street, you can see an aesthetic improvement to the communities. In Compton, for example, we actually unified what was heretofore a split central business district. It's also more environmentally friendly - you don't feel the vibrations of the trains, you don't see them parked, you're not stalled at the grade crossing pulling your hair out waiting for them to pass.
The second thing you look to - and I think this has been slightly misunderstood- is that we're doing exactly what we intended to do at this point in time. The level of traffic on the corridor is what we expected, and the revenues we've collected for that traffic are satisfying our debt service. To look down in the trench and not see a train going by every five minutes has begged the question of whether this corridor was necessary. We designed and built the project for the traffic we expect to see 20 years from now, so you're not going to see the traffic in the trench at this time. But, that means there is the ability to handle more trains. We're cursed a little bit by our foresight. Usually, by the time you get around to building a project, getting it funded, and completing construction, it's long overdue-the day you open it up, you've got a traffic jam. Because we were able to complete construction based on future demand, we didn't have that situation.
Has the bottleneck of moving this mammoth amount of water-borne cargo arriving in the US through the Long Beach and LA harbors been eliminated? Has the onerous truck congestion on North-South arteries been mitigated as a result of this effort?
I think that's another misperception. It was never argued that if you built the corridor there would be no growth in truck traffic. We always projected, even back in the early 90s, that if we were to build and successfully open the corridor, truck traffic would still grow. At that time, the current truck traffic was about 25,000 trucks per day and was projected to grow to 50,000 per day by 2020 just based on the forecast of growth at the ports. The rail option is used almost exclusively for goods movement that is leaving the state. Therefore, any population growth or increased demand in Southern California is delivered by truck to local stores and warehouses. Rail has no way of delivering that service efficiently.
Today, because the forecasts for port growth are even far in excess of what we were predicting in the mid-to-late 1990s, truck traffic is expected to be 90,000 per day by 2020. Delivery and distribution of local goods to satisfy the demand of the 20 million consumers living in Southern California has to be done almost exclusively by truck. What we have done and will continue to do is provide service by rail to the rest of the nation.
Elaborate on what is on your drawing board-i.e. the Alameda Corridor East and related projects. What new infrastructure investments by the Authority are we likely to see going forward?
The Alameda Corridor East actually is a separate authority from the Alameda Corridor Transportation Authority. This separate authority was created to promote, administer, and fund that project. They're connected in the sense that the issue they're struggling with east of downtown LA is to support increased rail traffic in the near future. We're running 35 trains a day on the Alameda Corridor now, but there's over 150 trains a day traveling the route between downtown LA and the San Bernardino area. This project focuses on eliminating grade crossings, not adding rail lines.
A lot of their rail traffic is actually generated from the downtown LA area - a good portion of the traffic now on the 710 freeway is a result of there not yet being sufficient nearby container loading facilities down in the vicinity of the ports. The result is that that cargo has to be transported by truck to downtown LA and put on rails there. So there's a lot of traffic on that freeway now that could actually be eliminated if new loading facilities got built near the port. Then, you would just have to truck it a mile or two to these facilities instead of the 15-to-20 miles up to LA.
It's often difficult to get the public to focus on infrastructure in the midst of a perfect political storm. But, on the October 7 ballot, there's a sleeper measure, a constitutional amendment that would require a percentage of the state's general fund, growing over eight years to as much as three-percent, to be set aside for maintaining and building public works projects. Is this a necessary investment by the public?
Absolutely. I think the public is undereducated on the economic benefits and the social implications of goods movement. The average kid in school learns that air pollution is bad and development is not necessarily a good thing. But, no one is educated about how products get on your shelves-how many jobs are associated with the movement of goods and how this satisfies our need to have options. All of these benefits are kind of taken for granted by the public at large. The message has to be delivered to the public so they recognize the importance and the necessity of feeding the economic engine if our economy is going to continue to grow. In addition to the economic benefits, the public needs to know that infrastructure projects that facilitate goods movement also improve quality of life by reducing traffic congestion and the truck idling that causes air pollution.
What's on the top of your personal agenda since taking over the Authority's leadership from Jim Hankla? And using your own criteria, how should we judge a year from now how successful you've been?
I'd like to start by saying that this is going to be a very exciting year. With the deferral of all the public moneys at the state and federal levels, it creates some real challenges. The challenges of moving people and goods have never been higher. The need to support economic growth has never been higher. But the availability of funds seems to be shrinking everyday. So the stakeholders have to come together and come up with some real creative methods of funding like we did on the Alameda Corridor. If we come up with those financing plans, we'll be able to leverage whatever public funds are available in order to build these projects now. This is something that can't wait. For many of these projects, it's really too late. But, they've got to get built because the demand is going to be there before the projects are completed.
Right now, what we want to do is offer ourselves as a resource to the Southern California goods movement industry. We have a history of project delivery and, if called upon, we could implement a new program if a need is identified. In the meantime, we want to provide the information gained in our project development history-our relationship with our funding partner, information that we gather from the goods movement we observe on the Alameda Corridor-to the people who are going to be getting together now and planning the next step. It's important that we help craft a program and then prioritize project needs so we can build those things that are going to give us the biggest bang for the buck in the very near future.
In addition, at the direction of our Board, we're already looking into adding projects to our program, such as the Alameda Corridor Truck Expressway. As part of our original program, the lower six miles of the Alameda Corridor was fully improved to three lanes of traffic that could provide a relief valve for the 710 to get trucks from Terminal Island up to the 91 freeway. There's a small piece of very hard to negotiate roadway, however, we're evaluating whether to build an elevated structure connected to the Terminal Island freeway. This has the potential to divert as much as eight to ten percent of traffic from the 710. And, we are exploring ways to fund that. For instance, it's being advocated in Congress that we be allowed to refinance our federal debt. As part of our $2.4 billion program, we had a $400 million federal loan at a rather sizeable interest rate. It was good for those times, but in the current interest environment, it could be significantly lower. We would use the savings to plow into another public improvement project. The project that we've got our eye on right now is this SR-47 truck expressway.
So, ACTA's performance in the next year should be monitored in terms of our ability to advance and develop on time and on budget the PCH grade separation and other projects approved by our Board. We will be going to Sacramento and Washington to try to maximize the public funding opportunities, and at the same time meet with all the stakeholders to try to come up with some creative ways for other types of funding.
<