With the turnover of administrations in Sacramento, the latest agency head to announce his resignation is Jeff Morales of Caltrans. MIR is pleased to present this interview with Caltrans' outgoing director, in which he discusses lessons learned while at the helm, and what challenges lie ahead for the agency.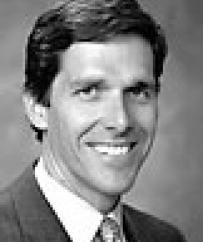 Mr. Morales, you've announced that you're stepping down from your position as director of Caltrans. Talk a little bit about the considerations that led to your decision and the challenges that remain for your successor.
In terms of my situation, this is an appointed position. It's typical that there would be a change with the change in administration. I was pleased and more than willing to stay on for a time, but I think it's important, as the new administration starts to get its feet on the ground, to give them a chance to bring in who they want to have on their team, and time for me to move on.
There are two big picture challenges. In the broader sense, the challenge is to keep moving forward in the transition away from being what the department was traditionally, which was essentially and engineering firm responsible for building the freeway system, to being more of a true department of transportation, focusing on how the system functions and on the need to provide mobility to people. The short-term issues are going to be how to do that in the face of the very severe budget situation that we've got.
Let's turn to Caltrans itself. What did you learn in these several years at the helm about the strengths and weaknesses of Caltrans?
I was most pleasantly surprised by the caliber of the people inside the department. This is an incredibly dedicated group of people, ranging from the people doing the planning and budgeting and design work to the people who literally put their lives on the line out there doing maintenance work.
In some respects, the most difficult challenge the organization faces is that people assume that if anything related to transportation goes wrong anywhere in the state, it's somehow Caltrans' fault. The reality is that there are a lot of different forces at play, and we don't control a whole lot of our fate in many circumstances.
Well, let me dig a little deeper there. We have a companion interview in this issue with Senator Kevin Murray. He comments that "the most practical agenda regarding transportation funding is for everyone to stop whining about how much money they're not getting and concentrate on the billions that are there. We should focus not on pet projects or particular regions, but on projects that are ready to be built."
He goes on to say, "There are many projects that could break ground within a year on which we don't have to pay consultants' design fees for a couple of years. We need to get the money out on the street. Every billion dollars of transportation funding results in somewhere between 30,000 to 40,000 direct jobs."
What's your reaction to Senator Murray's observations?
In general, I certainly agree with his comments. In spite of the fact that we don't have everything that people would like to have, we still have a massive program underway. We still have a lot of work under way—billions of dollars under construction still out there—and we need to make sure we are delivering that better.
We've done a lot to improve our delivery in the last few years. We've cut the staff resources it takes to deliver projects by over 20 percent in the last five years. We've put more work out there than ever in the state's history in the last few years. We had the largest capital program ever in the state's history, and for each of the last three years put $2 billion worth of new work out to construction. That's the first time that ever happened. So, we have very much been focusing on getting work off the drawing boards and out on the street faster and more efficiently.
We're also looking to streamline the environmental process. We've cut about a year off of the time it takes to get the average project through the environmental process. We've done that in the last three years. So we're very mindful of the need to get more work out faster, and I think the record shows that in fact we've been doing a much better job of that.
At a Keston Infrastructure Institute conference at USC this week, the idea and value of design-build contracts for transportation contracts from the state was advanced by Assemblyman Keith Richman, who claimed that there would be 10-to-40-percent savings as a result of using design-build. What are your thoughts about design-build?
Design-build makes an awful lot of sense in some circumstances. However, it's not a cure-all.
We've been moving toward a version of design-build, which is design sequencing, where we put work out at an earlier stage, and we've had great success with that. The state should have design-build authority, and we've sought it and not been able to get it before. It could produce real savings and real time savings on certain projects-not on everything. But clearly, it's a tool that we ought to have available and be able to use in the right circumstances.
Part of the tone of that conference, using the Alameda Corridor's success with design-build, was that there had to be a radical restructuring of Caltrans. Is this a cultural/institutional problem? Or, is it a legislative problem in terms of giving you the authority to better manage your responsibilities?
Remember, it was just three years ago that Prop 35 passed. We had constitutional restrictions on our ability to outsource most of our architectural and engineering work.
We've been doing a lot more of that, but we literally do not have authority to do design-build projects right now. The Legislature will have to give us that. So, while there are changes that need to be made within Caltrans, we also have to have the underlying authority, or else we just can't do it.
The Alameda Corridor is a great example of the type of project for which design-build makes absolute sense: a major project where you can just turn over the entire operation and place the greater responsibility with the contractors to do the entire project. I certainly would like to see us have the ability to go out and use design-build, too.
Jeff, let's talk about the $1 billion of sales tax that's being moved from transportation to the general budget. What are the consequences for the work at Caltrans?
It's clearly going to have impacts. You can't take a billion dollars out of a program—I don't care how big it is—and not have impacts.
The short-term question is: How do you prioritize the use of the money and try to minimize the impacts?
But the concern for most people, and certainly for me, is how to assess and make the right decisions about the long-term impacts of short-term budget decisions. That's the debate that needs to happen here, and it will be starting over the next few weeks as the Legislature starts to look into the particulars of the budget proposal.
At the end of the day, I'm hopeful that the administration and the Legislature will come up with a solution that keeps as much moving forward as possible and recognizes the long-term needs that we have.
I want to refer back again to USC's Keston Institute, which has just assumed some responsibility for doing a white paper on short-term financial opportunities to keep transportation dollars flowing and not to lose federal transportation dollars. Do you have a sense of how much is needed in the governor's new budget to keep the dollars flowing from the Feds and also not to run into conformity problems in our regions?
In terms of matching federal money, there's absolutely no concern about our ability to draw down federal funds that are available to the state. That's not even a question.
Most of the federal funds require a 20-percent match; we have roughly a 50-50 program in terms of the state revenues generated compared to what we can draw down from the federal government. So that's not a concern.
The conformity issue in the LA region is a separate one that SCAG is looking at. We've worked very closely with the MTA to keep key projects going, and one example of how we can keep key projects going is the use of Grant Anticipation Revenue Vehicle (GARVEE) funding, which is a mechanism to draw down federal funds in advance. We're going through the process of issuing the first GARVEE Bonds to keep key projects, and there are four of them in L.A. That's an example of the types of tools that are available to us even in a tough budget cycle to make sure we can keep things moving forward and avoid getting into conformity and mobility problems.
In last month's Metro Investment Report, BTH secretary Sunne McPeak advanced the notion of linking transportation dollars with housing production as a way of prioritizing the allocation of those funds. We all know of the silo-like nature of doing business in public life. Is this a realistic agenda?
It is realistic, although it's not going to be easy to get from here to there. But it's realistic and it's very much needed. It's something we've been working toward, but we also have to recognize that that silo-like structure exists at all levels of government. So we need to tackle the problem and provide better coordination at all levels of government.
Many of the transportation problems that we have in this state exhibit the characteristics of the tail wagging the dog in terms of local land use decisions, on where jobs are created, where jobs are placed and where housing is placed. These create transportation issues that the transportation community then has to respond to. There's no question we need a better linkage between jobs, housing and transportation. If we can get that, and as we get it, the overall transportation system will improve in the state.
Your thoughts, as you depart this responsibility, on the debate in Washington about renewal of their transportation funding agenda?
It was heartening to see the Senate, in spite of a threatened veto from the White House, vote to approve a new transportation bill with additional spending in it-additional money coming to all states, including California. Some question whether it's enough, but at least it's showing some recognition on the part of the leadership in Congress that they need to get a program in place that provides us with more resources and lets us move forward.
So, we're hopeful we'll get a program, and one that takes care of addressing things like ethanol exemption. If that's not fixed, we're going to take a huge hit here in California. We're seeing some good progress, and our delegation is doing a very good job of advancing the right issues.
If you were writing a letter for your successor and putting it in the drawer of your desk as you leave, what would be the headlines of each paragraph?
I'd break it up into internal and external measures and issues.
Internally, we've made real strides over the last few years in promoting and enhancing the diversity of our workforce, particularly our senior management team. We've got more women and minorities in place than ever before in the department's history. We've focused again on getting results for people-improving our internal processes, reducing the amount of support it takes to get work out. We've tripled our small business participation. Those are things that are important for this department to continue forward.
Externally, we need to continue to work better with the regional agencies to get things done, to make sure we're setting priorities that match up and using each other's money in a way that complements and doesn't contradict each other. Those things don't necessarily happen naturally, it takes a lot of work. That's going to be absolutely critical going forward, to keep the progress going internally and then work very closely with regional governments to come up with a common set of priorities in each region, and ultimately around the state.