As L.A. evolves, one important factor deciding whether we will be effective in our management and planning of open space will be our ability to reshape the way we currently view space. In order to address these concerns, we must find ways of redefining terms such as "park." TPR is pleased to present this article by Esther Feldman, a leader of the Community Conservancy International, regarding how they are attempting to provide an amenity to Baldwin Hills and a test case for creative planning countywide.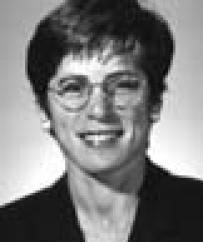 By: Esther Feldman
The Baldwin Hills? How can those oil fields along La Cienega and La Brea become a park for the 21st century?
The Baldwin Hills are one of the best-kept secrets in Los Angeles. They are one of the last, large undeveloped open space areas in L.A. County. Easily accessible to millions of people and with sweeping, panoramic views of the entire Los Angeles Basin, the Baldwin Hills present an unparalleled opportunity to create a state-of-the-art, two square mile regional park, recreation and natural area in the heart of urban Los Angeles. Modeled after some of the great, planned urban parks of the United States, such as Golden Gate Park in San Francisco and Central Park in New York, efforts are now underway to develop a community-based vision for a world-class park in the Baldwin Hills.
Community Conservancy International (CCI), a non-profit organization based in Los Angeles, is leading this effort. CCI is dedicated to the mutual protection of natural areas and the conservation of local communities, including fostering economic development compatible with protection of natural lands. After two years of research and preparation funded by the William and Flora Hewlett Foundation and the ARCO Foundation, a series of community planning workshops is scheduled for this summer. CCI has hired Mia Lehrer + Associates and Walter Hood of Hood Designs as the landscape architectural team. With numerous successful park projects in urban areas throughout the country, both firms bring tremendous expertise in the realm of urban park development as well as a track record in conducting effective community planning efforts.
Because of the active leadership and sustained vision of State Senator Kevin Murray and State Assemblyman Herb Wesson, this planning effort will be funded by the California Department of Parks and Recreation. A draft plan with various alternatives will be presented to the Department to be further amended by the state into a Park Master Plan for the Baldwin Hills. The planning effort will include a Baldwin Hills Park Advisory Committee comprised of community leaders, businesses, property owners, elected officials and public agencies.
The Baldwin Hills area is among the most ethnically diverse in Los Angeles, and is one of the oldest African-American communities in California. There are over one million people in 30 distinct neighborhoods within five miles of the Baldwin Hills. 38% of people within a five mile radius are African American, 27% are Latino, 38% white and 7% Asian. With barely one acre of park space per 1,000 people, the Baldwin Hills area is one of the most park-poor in California, and ranks far below national standards of six to ten acres of parkland per 1,000 people. The Baldwin Hills Park presents an extraordinary opportunity to provide badly-needed park, recreation and open space opportunities to this densely-populated area.
Where are the Baldwin Hills?
Visible from all over Los Angeles, the Baldwin Hills are six miles from downtown L.A. and four miles from the Pacific Ocean. They lie primarily in unincorporated Los Angeles County, and are bordered by the cities of Los Angeles, Culver City and Inglewood. The hills drain into Ballona Creek, and are the last undeveloped uplands in the 127-square mile Ballona Creek Watershed. The Ballona Creek Trail runs five miles from the Baldwin Hills to the Pacific Ocean, connecting to the 25-mile Beach Bike Path. The Ballona Creek Trail is the only bike trail serving this area of one million people.
History of the Baldwin Hills
The Baldwin Hills were originally home to the Tongva Indians. In the 1840's, the area was used primarily for running cattle as part of three large Spanish land grants. Today, the Baldwin Hills include the Kenneth Hahn State Recreation Area, Culver City Park, West Los Angeles Community College, and numerous neighborhoods. The Baldwin Hills are also an active oil production area known as the Inglewood Field, with over 1,100 oil wells. Oil was discovered in the Baldwin Hills in 1924, and continues to be produced today by Stocker Resources, Inc; the "dipping-birds" are a familiar sight to millions of Angelenos who drive regularly through the Baldwin Hills.
The Baldwin Hills are also a natural oasis in the heart of urban Los Angeles, and contain large and important areas of coastal sage scrub-a community of natural plants unique to this particular area of Southern California. Despite their proximity to the city, the Baldwin Hills maintain a natural feel and host a diversity of wildlife. Numerous birds, including Red-tailed Hawks, American Kestrel, California Quail and the increasingly rare Cactus Wren make their home there, as do raccoons, opossums and gray foxes.
The long-term vision for the Baldwin Hills Park includes the acquisition of 700 acres of privately held land and the restoration of the oil fields to parks, recreation facilities, trails and natural habitat. Large, regional parks have been created on old oil fields from Whittier to Santa Clarita, and the integration of certain park uses with active oil fields are common in regional parks throughout the county as well as elsewhere in Southern California.
"Park": Vision for the Future
It has been more than 120 years since an urban park of this size and scope has been developed in the United States. Crafting and then implementing a comprehensive vision of this magnitude is challenging, particularly in a densely developed urban area of diverse communities and ideas. The Baldwin Hills planning effort will include redefining what a "park" can or should be. Say "park" and most people immediately think of green grass, playgrounds, ballfields and large open areas. A park can certainly be all of those things. But a park in the 21st century must speak to the larger vision of quality of life that all communities deserve in an increasingly congested and urbanized L.A.
It is extremely rare today to have an opportunity to design a park, recreation and open space area covering two square miles. (For comparison, this is slightly larger than both Central Park and Golden Gate Park, and about 30% the size of Griffith Park.) It is especially exciting to have this planning opportunity in such an ethnically diverse area, and with the active participation and leadership of the community. With vision, planning and realistic evaluations of the existing landscape a tranquil place where people can escape from the pressures of urban living can be designed to fit together in an aesthetic and effective way.
Planning Workshops Scheduled for July
CCI will hold six planning workshops in July in communities within a five-mile radius from the Baldwin Hills. These workshops are designed to solicit ideas from a wide range of residents, church and business leaders, public agencies and other stakeholders. Information on the history of the Baldwin Hills, current conditions and examples of other large urban parks will be presented to participants who will break into small focus groups to outline their vision for the Park. After the results from these workshops are compiled and the landscape team has developed the ideas into working drawings, a second round of workshops will be held this fall to further craft these ideas into an overall vision for the area.
Today's technology makes possible the creation and invention of beautiful landscapes and the restoration of natural riparian areas. With vision and good planning, many other uses are possible in an area this size, including use as an outdoor educational laboratory, recreation-based economic development, and cultural facilities. Appropriate public access, safety and parking can be developed to aid in the protection of existing neighborhoods.
Most importantly, community involvement and leadership at every step of the planning process will ensure that the Baldwin Hills Park truly reflects local needs and concerns. Good and thorough planning will develop an overall design that can tie link many components together, creating a place of utmost utility and great beauty that can become a model of urban restoration for the 21st Century.