With the opening of the Walt Disney Concert Hall, the significant production of new housing units, and the promise of the Grand Avenue Plan (see TPR's interview with Martha Welborne, page 1), few would question the current renaissance underway in the Downtown area. TPR is pleased to present this interview with Carol Schatz, CEO and President of the Central City Association, in which she addresses the ongoing renaissance of the downtown area.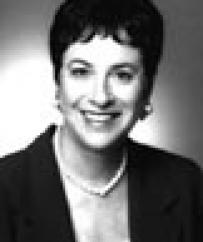 Carol, when we last interviewed you, in March, CCA had just released its downtown development strategy. Could you bring us up to date on what the impact of that weighty effort has been on the scale and nature of development downtown?
We have continued to press for more downtown housing, which is a key element of the plan. And, we can see that we've made tremendous strides in terms of the number of units that are coming online, both for lease and for sale.
Another big part of that plan called for a review of various codes –building codes, zoning codes, fire and safety requirements – that continue to impede the efforts to develop. The agreement has not yet been penned, but the fire department has initially agreed to review, and possibly change, some of their requirements pertaining to fire zones that have made it much more expensive to build downtown. We consider this to be a major victory-ten years ago the fire department was absolutely adamant in refusing to discuss fire zone reforms.
So, those are the ways in which we are pushing the downtown development strategy forward, and those are the two principal areas that we worked on last year.
How much housing is in production, Carol?
As of December 31, 1998, which is when we first began to see the spike in activity, 12,809 units existed. The grand total now, at the end of 2003, is 14,996 units. There are currently 3,200 units under construction, 812 permitted units, 794 units under plan check, and over 3,000 units under consideration.
What do you believe is fueling development downtown?
First is the adaptive reuse ordinance. The whole adaptive reuse concept was a CCA initiative, making it less expensive for developers to convert older office building to housing. This phenomenon has created the economic infrastructure to make the current renaissance possible.
The arrival of Staples Center and Walt Disney Concert Hall gave people a reason to look at downtown again as a place where things were happening. And, the BIDs operating downtown – there are now five of them, including ours – have made this downtown safer and cleaner than any other part of the city, giving people a newfound comfort level. Lastly, the promotion of downtown and the buzz about downtown that we are seeing now in articles – in your publication, in the LA Times, LA magazine and in the worldwide press – with the openings of these major cultural edifices, including the cathedral, has combined to make this a renaissance that's hitting on all cylinders.
In November, The Planning Report interviewed Martha Welborne on the Grand Avenue development plan, which builds upon the recent wave of development you've just made reference to. Talk about the significance of that project, its genesis and its promise.
It is an extremely important project for downtown Los Angeles and for the region. As a matter of fact, if you take a careful look at our development strategy, it's right up there, along with downtown housing, as one of our primary emphases. It has been a long time coming, but we are now at the point, with RFQs being responded to and a panel in place to start making decisions, to create a Champs Elysse for Los Angeles. It is important that the cultural jewels that we have on Grand Avenue have a "grand" avenue to go along with them. The development vision should reflect a diverse population and diverse uses. We also have some extraordinary architects and developers who understand the significance of this project to the whole cultural development of downtown. The possibilities and potential for this development are extraordinary.
Carol, a lot of what you're chronicling is the result of private capital and quasi-private investment in downtown development. What then, given the scale of private investment, is the need/role for the public sector?
What the public sector needs to do is to make it easier for this private investment to work. Your point is very important, and one that people should really focus on-if this whole renaissance had been left to the public coffers to fund, it would not be happening. The cathedral was privately funded, Staples was privately funded, Disney Concert Hall was privately funded. Even the Cal-trans building, due to Eli Broad's generosity, has private funds to allow a world-class architect to be involved. The transformation of the Science Center and the Exposition Park campus has a huge infusion of private sector money, and the private sector has a great deal to be proud of here. So, what the public sector needs to do is to make sure that private investment can work without unnecessary delays and bureaucratic hurdles that will make it even more costly for investors to provide the dollars necessary to complete these projects.
Address the changing leadership over the last year of the Community Redevelopment Agency -- a new administrator, Bud Ovrom and a new chairman of the board, Paul Hudson. What do such appointment portend for the CRA's role in promoting redevelopment downtown?
Well, the redevelopment agency still has a pivotal role for us in the downtown area, because our downtown reflects the redevelopment agency's work. That was a true partnership between the agency and the private sector. Bud Ovrom has brought us a very strong knowledge and understanding of what makes redevelopment happen. The appointment of Paul Hudson to the board provides us with someone who also understands what helps to make investment flow into a variety of different neighborhoods, downtown included. So, both of them are in positions, and have the right philosophies, to move redevelopment forward in the city of LA.
This interview will be published along side one done with New York's Fred Kent of Project for Public Spaces, in which he elaborates on PPS' work around the world – in Paris, London, and in this country . Their focus is place-making --the significance and difficulty of designing public spaces that actually work for multiple purposes, growing and changing with community use. Is place-making for downtown one of CCA's goals?
Downtowns are defined by spaces that are extraordinary, and we need more. Certainly, from an open space point of view, we don't have nearly enough open space throughout the Civic Center and throughout the heart of downtown, such as Central Park or in Washington D.C. This is why we hope that the concept that the Grand Avenue Plan committee is pushing-the creation of a park between the front door of City Hall to the Music Center-is getting some momentum. We need to develop those kinds of places, something special and beautifully designed that make people feel proud, not only of their government, but of their city.
More attention needs to be paid to those concepts of design and place-making than some of our decision-makers have paid in previous years. Sometimes, people feel that just by putting up a building you've accomplished something-and you may have. But, if it isn't properly integrated with the street – if it doesn't help to make it more conducive for pedestrians and people to congregate – then you have probably lost an opportunity.
Carol, we can't conclude this interview without you sharing what Central City Association's top priorities will be in 2004.
We have a lot of things going. First, we want to continue our leadership role in housing and land-use issues for the city and for Downtown. So, we have a series of recommendations on increasing housing production that we want to see the city tackle and implement. That will be on the top of our list. We want to make sure that the policy environment for appropriate growth and development is maintained, meaning that we will continue to fight proposals like the Community Impact Report and Inclusionary Zoning that we think are going to be detrimental to the progress we've made Downtown and to the progress we need to see in the city.
We are also going to be dealing with an issue that is extremely difficult, but is very important in terms of the continued revitalization of downtown because of the concentration of the problem here: homelessness. We have a very specific agenda related to homelessness.
On the Downtown Center Business Improvement District side, we are going to continue to promote the economic vitality of downtown LA. We're again going to New York, with a new cast of players, to update investors there about what is happening in downtown LA. Finally, we will continue our tours of downtown, which we offer to both investors and residents.
We also give housing tours to those who are interested in looking at the opportunity of living downtown. We started those tours in September of 2003, and they have been over-subscribed since then. And, we can also identify several people who have leased places downtown as a result of these tours.
So, we will continue to attract people to Downtown through events and continue to promote investment in the downtown area-retail, commercial and cultural.
So, what stands in the way of realizing these aspirations over the next year or two?
Again, we need a supportive policy environment. We need attention paid by the city and county to the issue of homelessness, because we are ground zero here for the United States in terms of the numbers of encampments. Our job is to continue to make the case for why it is extremely important that policymakers focus on these issues, and focus attention on the continued revitalization of downtown. The success of downtown has wide-ranging impacts, spreading wealth and benefits to every part of the city .