As one of the fastest growing communities in the region, the Santa Clarita Valley is facing numerous planning challenges. Foremost among these is the coordination of municipal general plans with county plans for unincorporated areas. TPR recently caught up with Jeff Lambert, who is soon leaving his post as Director of Planning and Building Services for the city of Santa Clarita, in order to discuss his city's collaboration with the county and to reflect upon his tenure in Santa Clarita.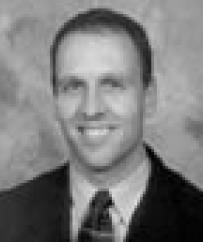 Jeff, as you step down from your post as Director of Planning and Building Services for the city of Santa Clarita, describe for our readers what your city's planning sucesses have been in Santa Clarita, and what the take-away lessons are re managing the explosive growth in North LA County?
When I first got to Santa Clarita, the city and the county had a very adversarial relationship. That relationship made real planning for the Valley difficult. Over the last seven years, we have worked on developing a more collaborative approach. It took us about four years to get to the point where we could actually do planning together, which resulted in doing a joint general plan for the Santa Clarita Valley. One of the biggest areas of contention in the valley has been the city versus the county on development and developers' plans. It's pretty unique that a city and a county are actually together funding and doing a joint general plan. Ultimately, the document will be approved by the city council and the board of supervisors, so the development community will be subject to the same policies, goals, and standards in the city of Santa Clarita and in the unincorporated parts of L.A.County.
Please elaborate more on how the city of Santa Clarita has been working with the unincorporated areas of the county; on how the City's general plan, that you've worked on, meshes with the county's guidelines for planning in North County Los Angeles?
Our general plan for the land within the city boundaries is the city's entire general plan document. But, for the area outside of the city, it will be only an element of the county's general plan. So, the level of detail for the city is going to be different than for the county. But, we've tried to deal with that by spending time with the town councils assembled by Supervisor Antonovich. These town councils were set up to advise Sup. Antonovich and represent the communities of Stevenson Ranch, Agua Dulce, Acton, and Castaic. We have made a concerted effort to go to those communities and spend time with them. In fact, the Agua Dulce and Acton town council members, which are the communities up off the 14-freeway have probably spent more time on this effort than some of the communities within the city of Santa Clarita. It's important to these communities to effect development practices in the Valley because that's where a lot of the development potential could be. So the future of our valley and the policies we develop impact them more than the community of Valencia, where we know what the future looks like because it's in the master plan.
Could you compare/ contrast the master planned communities with the rest of the city of Santa Clarita and the unincorporated areas re provision for the infrastructure that is required to support new development?
There's a huge difference between Valencia and much of our valley, which most people from Los Angles don't realize. Neither the Newhall community, which is a one hundred-year old core, nor the Eastern parts of the city, which were built in the last fifty years, were master planned. Rather, these areas have developed in a piecemeal fashion and they often don't relate very well to each other. That sort of mismatch of land uses creates the need for more infrastructure because there's not the adjacency of uses like there is in the Valencia community. Parts of the community are not connected as well, so the need to be in cars is more important, and that creates a lot more need for infrastructure.
In addition, the economic engine of our valley has largely been on the Western side of the Valley. This has created a need for enhanced East-West roads within the city. The City Council has prioritized building a cross-Valley connector, in order to give people an easier route to get across town. The typical single-family tract house development not only impacts roads, but also creates a greater need for water and other resources.
How does the recent sale of the Newhall Land Company to the Lennar Corporation change the city of Santa Clarita's planning agenda?
In the short term, we don't expect much change. The Newhall people with whom we've been working will remain regardless of whether they're under a new owner. Newhall has put the plans in place for the rest of their build out, including Newhall Ranch, and I would expect Lennar to largely see that through. They'll make changes based on current market conditions, as Newhall would probably do, and they'll hopefully find builders that will continue to build product that fits the needs of our valley and fits in with the general environment in which we live. Although much of what is left to build in Valencia and Newhall Ranch is outside of the city's boundary, the city will be an active participant with the developers and Los Angeles County Planning.
Elaborate on the city's efforts to stimulate more sustainable development in Santa Clarita. Any successes?
We have a sustainability master plan for Santa Clarita and creating economic strength is one of the pillars of our sustainability element. We are doing that by creating opportunities for more jobs in our valley. We also added a "sense of belonging" component to our sustainability element. The reasoning is that if people feel they are a part of their community, they will protect it in the long run. The reality is we have a hard time creating the sort of neighborhoods that will take ownership of their community's future, because people have other things to do. We have a committee that's been formed called Saugus Action Committee, and we are experimenting with how we can use that community to figure out a way to get neighbors to meet each other and feel more connected on their streets.
We've carried many interviews noting that there really isn't much planning going on in the LA basin. In particular, George Lefcoe once asserted that the only true planning going on in the region is within our redevelopment agencies. What is your response to such criticism? Is Santa Clarita an exception? Is there evidence of public planning - beyond mediation - going on today in LA?
There is a lot of planning happening, but little collaborative regional planning. Santa Clarita's joint plan with L.A. County is one of the few examples of jurisdictions actually planning together. In practice, we do not have a good mechanism for regional planning. It's very hard for SCAG to make the right decisions for the region when their members have constituencies that might not agree with those decisions from a local perspective. The only way that we're going to change this system is if there's an effort by the professional planners, architects, engineers and the like, to enact change at the regional level. This means that when SCAG is in the process of adopting a regional transportation plan, as they are now, there needs to be comment by the planning professionals in the region and not just the elected officials. So, when it comes up for adoption next year, the regional transportation plan will have the potential to make sense from the perspective of professional planners and not just a small constituency of electeds.
There are other examples of good planning occurring on the local level. For example the city of LA's adoption of new ordinances that encourage more infill housing, which has the potential to really change the central city
Inclusionary zoning, an issue reemerging in Los Angeles this fall, is a hot button issue throughout the region. What is Santa Clarita's future in addressing the pressures to adopt inclusionary zoning? How do you see this issue evolving in the region over the next decade?
Inclusionary zoning is a part of the solution, but I don't think we can solve our housing problem merely by adopting inclusionary zoning ordinances in cities and counties around the state. LA is a good example in that they've adopted a complement of ordinances to ease the development of affordable housing and infill development.
In Santa Clarita we have a housing element awaiting Housing and Community Development certification that states that we will investigate and pursue the development of an inclusionary housing ordinance. We also are looking at rezoning property to encourage more development and to add the potential for more housing, regardless of inclusionary. We can't just put it all on the backs of the developers to build inclusionary housing. We have to take other steps, such as rezoning property and looking for other kinds of solutions. However, inclusionary zoning must be a part of the puzzle.
Since we're here at an APA conference, why don't you opine on AB 857 and APA's lobbying effort to set standardized planning goals throughout the State of California.
Cal APA has tried to build it's legislative platform over the last couple of years and last year was the first time that we actually had a big success with the passage of AB 857, which standardizes planning goals throughout the state. The Office of Planning and Research (OPR) is now charged with taking the conceptual goals that are in the legislation and turning them into an environmental goals and policies report. We're expanding the goals in the legislation to a whole set of goals statewide on a broad range of issues, from social equity to building codes. OPR is using a partnership of stakeholders in the field across the state to figure out how to make those goals measurable so we can show our progress on an annual basis. It also requires state agencies, really for the first time, to work together and reconcile conflicting policies at the state agency level so the local governments aren't forced to deal with conflicting requirements. It actually has the potential to change the way we think about planning in the state of California.
As past chair of California's APA Chapter, elaborate on APA's efforts to becoming more vocal in the Capitol and distinguish the planning community's politics from the League of California Cities' focus and work.
The CCAPA board has been implementing a strategy to make planning more relevant in Sacramento decision making. We have done that by first weighing in on important issues and being at the table for these discussions. These particularly have been about important California issues such as housing production and water supply as it relates to development. We have also placed a new emphasis, with support from many statewide partners, on state planning priorities and goals. This resulted in the adoption of AB 857 in 2002. We are very proud of that success and see OPR working to make that legislation a part of everyday state agency decisions and long term state priorities.
The CCAPA is an organization of nearly 5,000 professional planners and citizen planners. We work very closely with the League of California Cities on many issues and share positions most of the time. However, we are distinct from the League because we represent planners, not cities. Planners work for many agencies and private organizations and we, as a professional association, cannot always focus on cities' positions. We at times must be the voice of good planning in its most pure sense.
As we noted earlier, you're stepping down as Director of Planning and Building Services in Santa Clarita. Highlight what you believe are the pubic accomplishments of which you are most proud, and share with our readers what your future plans are.
Our greatest accomplishment during my time was the development of our "One Valley-One Vision" Joint General Plan. The fact that we are actually at the table doing that work with the county is very promising. I'm also proud of our work with a thousand-acre brownfield site in the middle of the city that's been polluted from the manufacture of ammunition for fifty years. A year-and-a-half ago, progress on the development of the site was going nowhere. After our City Council placed a high priority on this issue, we've turned the corner. All of the stakeholders, including our water agency, the City Council, our elected officials in Sacramento and in Washington, and the community groups are working together jointly to come up with a solution that works. We have a new potential buyer coming into town, Cherokee Investment Partners, and I think we have a great opportunity to turn that pretty horrible situation into something positive. We hope to start the land planning for this site to create a new opportunity for an economic engine and to develop much needed infrastructure and community amenities.
As for my future, I'm at that mid-career point where I want to go out and do my own thing, work for myself, and impact change beyond our Santa Clarita Valley. My focus will be looking at opportunities to bring the development community and the public agency community together. Because my career has been split 50-50 between those two sides of the table, I can make a difference by trying to be a facilitator between those projects as parties go through the process or as cities are looking at policies to manage their growth.