The Southern California Association of Governments recently hosted national administrators at a Metropolitan Region's Forum, addressing regional growth strategies for dealing with transportation congestion and housing affordability. TPR is pleased to present this interview with SCAG Executive Director Mark Pisano to discuss the conference's findings about the challenges facing major metropolitan areas and the strategies regional governments can employ to meet these challenges.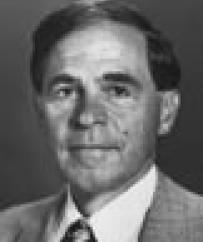 Mark, SCAG just hosted twenty regional administrators from the 20 largest regions in the country. The purpose: to compare best practices and notes on regional strategies and challenges. You opened the weekend meeting by giving a report on the status of our region. How would you summarize for our readers the status of our region-the manufacturing capacity, employment, population-the region's livability challenges?
The fundamental issue that I presented to my colleagues about this region is that over the past two decades we've assimilated a large number of immigrants, and at the same time lost a large portion of our manufacturing base. The result is that among the major metropolitan areas, our region has the lowest wage rate and the lowest per capita income.
Another major issue is the capacity of our infrastructure to accommodate the impending growth in the region. Our cities' general plans will not provide for the forecasted economic and demographic growth, but the strategies that the region is following in growth visioning and coordinating development patterns with transportation will provide for that growth.
Finally, I noted that this region has become the center for handling the goods that are coming in from foreign countries. Our manufacturing jobs have gone abroad and the goods are being produced there, and they're coming back to this country through this region, and we're needing to build large amounts of infrastructure.
Did the other regional administrators report trends and findings that were similar to SCAG's analysis for the L.A. basin?
Some of the other regions-such as Cleveland, Columbus, and Detroit-have been stagnant in their growth for several decades. In most regions, the growth they are seeing is being redistributed within the region into very large parcels and very low densities. But, the population employment growth is not occurring. Therefore, their regional development patterns are becoming rather inefficient. Growing regions are now beginning to experience competition from abroad for service and high tech jobs. The one conclusion that became apparent across all of the regions is that global competition is changing the nature of our regions in the United States.
In June, Metro Investment Report interviewed Larry Welch, a Hewlett-Packard executive in the Sacramento-Roseville area. He indicated that HP was employing 40% fewer people than they had been only a few years earlier, and that every decision post-merger with Compaq was made in light of global competition. As such, he predicted further erosion in the employment base in that area, once a fast-growing new center for HP. Is that L.A.'s future?
A lot of jobs have certainly left our area, many of them moving abroad. However, we have been gaining in other areas, such as logistics, as a result of trade. The increase in logistics jobs in Riverside and San Bernardino has kept this region positive in the last decade, and in the last two or three years, it has kept us from having dramatic job losses. But, what I picked up from many of my colleagues is that the same type of job loss that has occurred here and in Sacramento has also occurred in their regions. Banking and financial institutions are moving back-office operations to India, the Philippines, and Ireland. Because of global competition, these jobs are unlikely to come back. The summary conclusion that we arrived at was that this question of how the US worker will remain competitive and maintain a high quality of life with good wages will become the primary challenge for this century.
What is the present capacity of our country's regional planning agencies to have an impact on how we, in this next century, grapple with the livability challenges you have described so well?
What became apparent is that in order for us to be competitive in the next century, a number of elements need to exist within our regions. First, we need to coordinate regional growth and development patterns so that we yield a high quality of life. The one variable that stands out above all others is that those regions with a high quality of life are going to be able to continue to both attract and maintain the employment activities in which we have our best chance of remaining competitive. It is becoming apparent that city by city land use activities, while the foundation, cannot create that kind of environment. What I found from my colleagues across the country is, like us, they're all engaged in land-use growth visioning, growth pattern/transportation, and open space preservation efforts. The governance structures in many of these regions are evolving to enable them to accommodate that.
The second element that is needed is basic infrastructure, which we all agreed we're grossly deficient. We discussed strategies for building infrastructure in the future. We all concluded we're going to need intergovernmental support, but we're also going to need to develop revenue sources that will enable us to build our own infrastructure-either local sales taxes, revenue backed projects, or toll type projects like the Alameda Corridor.
Third, we need to have an integrated structure so that what goes on in the classroom and in our educational and cultural institutions reinforces the development of a labor force that will be truly competitive in all the various dimensions. We need an educational system that is more fluid and integrated to enable us to develop our labor force. Our competitive edge right now is in the universities that seem to do an extremely good job of producing creative and entrepreneurial people. But, is that sufficient for the majority of our population?
The question is, do regional governments have the tools to face these challenges? We concluded that a lot of good experimentation and good development is occurring. But, the real fundamental problem we have in the intergovernmental structure is the federal government deals with the states, and by the time it gets down to the region, we get the lowest common denominator. To be competitive in this century, we need to restructure the intergovernmental systems so that the federal government works directly with the 20 to 30 major metropolitan regions where economic competitiveness has a chance of spawning and developing. The states do not have the focus or the relationship with local government to build these kinds of strategies.
Ruben Barrales, Director of Intergovernmental Affairs at the White House also attended the weekend meetings. What was the upshot of his exchange with these regional administrators?
Ruben's focus was that the intergovernmental issue of the day is homeland security. We pointed out to Ruben that homeland security is no different than the issue of economic competitiveness. In both cases, we're seeking a seamless integration of strategy.
The group proposed to Ruben that we have a national summit on regional structures. This summit would focus on how to remain competitive in the 21st century and how are we going to pay for infrastructure given the fact that the federal government and the states have deficits. We need a national conference, or at least a discussion, on targeted, specific policy issues that will begin to evolve and move that agenda.
Nowhere in the federal constitution or our state constitutions is there a reference to regions. It's clearly not part of the architecture of our governmental units today. What's the promise, looking forward, for reconsideration of the basic architecture of government, for recognizing the existence of regions and reinforcing the concepts that you and your colleagues were trying to advance this weekend?
Well, there's an interesting phenomenon in government. In an economic democracy-one that's driven on the principles of capitalism-governmental structures recognize and organize around how to propel commerce and economic activity. It's becoming increasingly clear that the competitive environment that occurs and gets developed within economic regions is going to become the organizing principle. The logic of the fact that people are moving to metropolitan areas for economic opportunity, where clearly 2/3 of the nation's population is in these metropolitan regions. If the goal in this century is to participate in a global economy so that we're competitive, economic regions are going to become increasingly more important. We may not change our constitution, but we can change the way governmental units relate to one another to organize around those regions.
If you were to draft the agenda of a White House conference on regions, or, in California, a governor's conference on regions, what would be on that agenda? What would you want the outcome to be?
The conference would seek to answer three fundamental questions. First, how do we organize ourselves so that we can enhance our quality of life in our communities? Second, how do we build the infrastructure that we need in a time of state and federal deficits when people already feel over taxed? Third, how do we put our learning processes together so that our educational system and labor force training are part of the fabric and not institutions aside from the fabric? We have got to be able to develop visions and strategies that will solve and address those three issues. Over time, the discussion will come to the question, how do we organize our political governance and leadership so that we can accomplish these things?
How would Mark Pisano begin to answer these three questions?
On how to develop our quality of life, SCAG is now in its third year of a growth visioning effort. We're integrating that process with how we put our transportation system together so that it makes sense. We're finding that we can get two-to-three times more congestion relief and air quality improvement through development patterns than we can through transit projects alone. We need to be willing to work with our members over the next decade to get that plan in place.
On infrastructure, through our Operation Jumpstart, we are proposing the kinds of infrastructure mechanisms that will be the model for the country. The model used to build the Alameda Corridor, in which users paid for construction costs, can be used to build projects such as truckways and high-speed rail connectors between airports. My peers and colleagues across the country were intrigued by this model and that's one area in which we want to work collectively. As for the education systems, we haven't even begun to address it.
Lastly, from where does SCAG get its power and influence? What necessitates that local officials involve themselves in regional dialogue?
We develop and improve the regional transportation and growth plans for our members. These have to be incorporated, for example, into our members' individual plans. If a project is not in our plan, it doesn't get built. Furthermore, if we have growth and transportation that doesn't meet air quality standards, literally all transportation growth and development can come to a halt. We also are required by the state to develop housing goals for our members for all income levels. In a more fundamental way, we've now developed a structure in which every city is either participating in sub-regional groups or on our regional council. Every city is involved in the decision-making and feels some ownership and responsibility. That structure, more than anything else, has helped build credibility.
The reason we came into being was because of federal and state requirements. Structures, programs, policies and regulatory requirements that have been established have really lead us to becoming an operating entity with some responsibility and some degree of credibility. How we exercise that power will determine how sustainable these organizations are. If anything is going to enable these regional organizations to evolve, it's going to be leadership, not requirements. The bottom line is that it's leadership, developing vision and solving crises that ultimately will evolve these institutions. But, the federal and state government structures will be the grist for the mill, and without it, this will merely be an ad-hocracy.